The programming industry has been booming for the past ten years, with many people diving into it. 
The career success and job security that come with it, not to mention mind-blowing salary levels, have made it one of the best fields to venture into, and Python seems to be one of the most popular and most straightforward programming languages to learn even for a beginner in coding.
You can learn Python out of curiosity. For example, maybe you've always wondered how to build your favorite website or computer game.
Maybe you have some great ideas for games that you would love to build or automate with your home programming hardware to do fantastic stuff. Whichever it is, interest in python learning is on the rise.
Even though Python overtook French in 2015 as the most popular language taught in schools, statistics showed that 60% of parents wanted their children to learn Python instead of French in primary and secondary schools. So do you need to go to school to learn Python?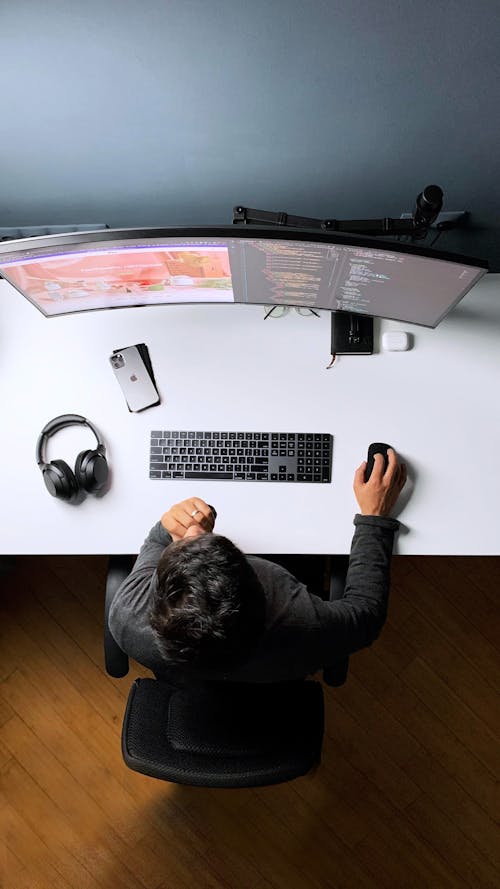 Getting a computer science degree at school would seem like the most obvious way to learn Python as a programming language since it's already taught there. But it's not the only way to learn it.
More people are looking for coding boot camps, online computer courses, and online platforms, especially for beginners in coding, to learn Python to get certifications to show they have what it takes to code python. This is possible because they have discovered that they don't need a degree in coding Python to secure jobs or prove that they can code Python.
Some companies remain traditional when considering people for jobs in coding. If you don't have a degree in computer science, you might not be considered for the position.
There is an exception; however, 89% of companies and employers believe boot camps and certified computer online course graduates are just as good and prepared as degree holders.
These modern companies are not looking for people who have degrees but people who can get the job done. As a result, the hiring process has changed from what it used to be. As long as you have your portfolio ready and the skills to back you up, you are good to go.
The best Python tutors available
1st lesson is free!
1st lesson is free!
1st lesson is free!
1st lesson is free!
1st lesson is free!
1st lesson is free!
1st lesson is free!
1st lesson is free!
1st lesson is free!
1st lesson is free!
1st lesson is free!
1st lesson is free!
1st lesson is free!
1st lesson is free!
1st lesson is free!
1st lesson is free!
How Long Does it to Learn Python Methods?
On average, it will take about eight weeks (2 months) to learn python basics, like basic syntax, loops, functions, if statements, variables, data types, and python methods (instance, class, and static python methods). So, though it will take up to 8 weeks to get a good foundation of python basics, it also depends on you.
Click here to python course online on Superprof.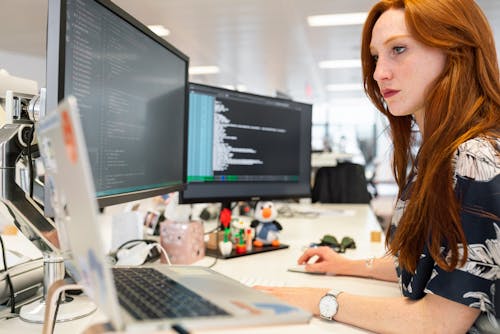 Before learning how to code, you should determine how much time you can commit to it. Source: PexelsYou need to ask yourself, how much time can you dedicate to learning python? Don't worry about learning everything in 8 weeks; the truth is, you can never know everything about Python.
Python is an open-source programming language, so many people are working on it. This way, Python is continually evolving with new capabilities and tools. So it's okay not to know everything about Python.
Becoming a pro in Python is a gradual process in which you learn what you need to know as you progress in your studies. In your quest to become a python programmer, the following tips will guide you.
Code every day:

Python is a language, and learning it requires repetition, just like learning any other language. So make time every day to practice it, even if it's only for 15 minutes. Microlearning, or learning in tiny bits, is an approach that promotes retention and engagement. It may also assist you in learning more effectively. 
Start with the python basics:

As a

beginner

in

coding,

you should start with the fundamentals no matter how or what you plan to use Python for in the future. Learning the fundamentals first will put you up for success when you go to more advanced applications. So make sure you cover the foundations (

python basics

, loops, variables,

python methods

, etc.), whether you're learning independently, through an online

computer course

, or with a tutor.
Concentrate on logic over syntax:

Don't try to memorize the syntax. The best thing is to understand the how and why of your lines of code. Ask yourself

questions and answer

them. For example, how did this code produce this output? Why this method and not the other? You need to understand your code lines, which is more important. 
Your goal of becoming a python programmer will guide your learning:

The world of Python programming truly opens up once you've

built a foundation

with the fundamentals. Therefore, it's essential to know your goal as you go and to allow it to guide your learning path. For example, you'll probably want to

master Python skills

like data scraping or visualization if you're preparing for a new career as a data analyst.
If you're going to be a developer, you should concentrate on version control and multi-process architecture skills. Depending on your professional goals, you'll learn to use different libraries, frameworks, and integrated development environments (IDEs).
Join a community:

Surround yourself with other Python programmers. This will help you stay motivated while also providing a forum to share ideas and collaborate on diverse projects with other programmers. In addition, this will help you connect and network with others. You never know who will connect you to your dream job.
Five Reasons to Start Programming With Python
There's been so much noise about how great Python is as a programming language, and you begin to wonder if it's worth all the noise. Let's find out what makes it one of the most significant programming languages:
Check out this python tutorial here on Superprof.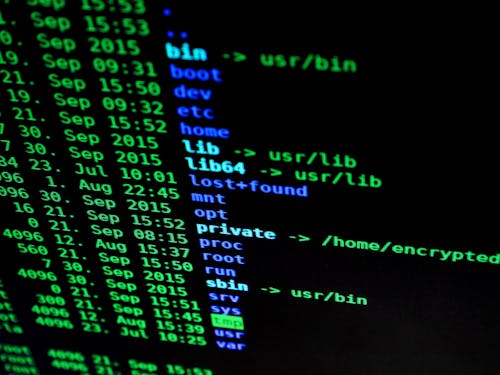 Python can do many things with many users:

Python is considered a simpler and more efficient choice than languages like Java, R, and C that perform similar functions. Python is used in AI, machine learning, automation scripting, data science, data mining, graphic design applications, gaming, web development, network development, web frameworks, embedded systems, product development, testing, rapid application development (RPA), and a lot more.
This proves just how important Python is. Python is also employed by some of the world's most potent and sophisticated companies. It's incredible how something that was created as a hobby project by Guido van Rossum and named after his favorite show could become one of the most powerful programming languages in the world.
At Netflix, Python is used to build their content delivery network. An aspect of Google is made with Python and other companies like Facebook, Amazon, Quora, etc. Learning Python maximizes the number of companies that will hire you.
Python is the most popular programming language today:

Python is on a rapid rise, thanks to its widespread use in various industries and applications, as well as its recent explosion in data science, machine learning, and artificial intelligence. So if you ever get on some forums, you will see that programmers talk about it.
Python is in high demand as a programming language:

Python was ranked number two (2) among the programming languages in high demand as of 2020, and it still is. Unfortunately, only a

handful of coding platforms teach Python

, a high-demand programming language. We're honored to be among the brave few who teach this fascinating programming language.
Python is the easiest to learn:

Python was created to remove the complex stuff from the equation. As a result, it is easier to understand, learn and write than most essential

programming languages

. 
Some of the highest-paid programmers are python programmers:

A python developer earns an average of $119,082 per year in web development, machine learning, and data science. As said earlier, many people go into programming because of the mind-blowing salary. However, that's just the motivation and passion you need to dive into python learning. That's a decision you will have to make.
If you are looking for a great platform to learn Python, you will want to check Superprof. However, suppose you wish to learn Python online or face-to-face anywhere in Canada. In that case, you can find the perfect python tutor from the thousands of certified and starred tutors we have according to your needs (prices, qualifications, reviews, home or webcam lessons). 
On Superprof, learning is made so simple and easy that our former students cannot help but praise their tutors and teachers for making Python easy. Learning Python isn't as hard as it has been made to look. Our tutors and students are proof of that.
Python is quite an exciting field in programming to venture into, and when you do, how long your learning journey will take will be dependent on the effort you commit it.
 No matter your reason for learning Python, be it out of passion, curiosity, or to make a living with the skill, it's all valid. 
All that matters is knowing that you want to be a python developer and you are ready to put in the work. So sign up on Superprof; the tutors can't wait to meet you.
Are you interested in learning python? See the salary expectations and career paths for beginner coders in Canada.
The platform that connects tutors and students