Spanish is the 2nd most popularly spoken language, with over 400 million native speakers worldwide (only Mandarin has more speakers).
In addition, there are over 75 million people who regard the Spanish language as a second language. Forty-four countries have at least 3 million Spanish speakers.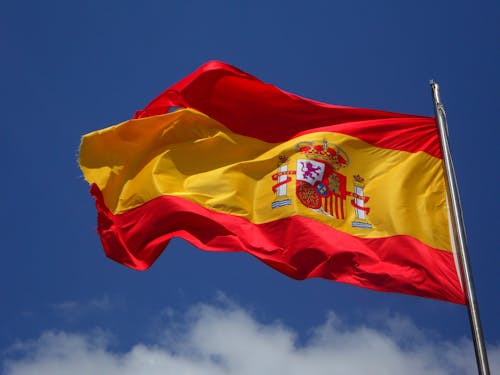 The Spanish language like French, Romanian, Portuguese, Catalan, and Italian is romantic. Many people are learning Spanish for this reason. These languages are grouped together because they have a lot in common. They all evolved from spoken Latin from the Roman Empire, but the Spanish language is more popular, especially in the Americas and in Spain, out of all these languages. Even Puerto Rico, a territory of the United States, uses Spanish as its official language.
Puerto Rico is not alone; the Spanish language is the official language of twenty-one nations worldwide. Ecuador, Colombia, Chile, Guatemala, Mexico, Spain, Bolivia, Honduras, El Salvador, Costa Rica, Uruguay, Argentina, Cuba, Peru, Dominican Republic, Venezuela, Nicaragua, Paraguay, Panama, and Equatorial Guinea.
Spanish has also become one of the United Nations Organizations' six official languages, including Arabic, Chinese, English, French, and Russian. It is an official language in the European Union.
Different countries have different variations of the Spanish language, but Peninsular Spanish is the Spanish that comes from Spain, and there is more than one Peninsular Spanish language. The most popular one is the Castilian Spanish language. That is the one many people refer to when they say "Spanish Language," and it is also the one we will refer to in this article.
The Spanish language is indeed popular in Canada, and it is an excellent idea if you are looking to learn the Spanish language.
The best Spanish tutors available
1st lesson is free!
1st lesson is free!
1st lesson is free!
1st lesson is free!
1st lesson is free!
1st lesson is free!
1st lesson is free!
1st lesson is free!
1st lesson is free!
1st lesson is free!
1st lesson is free!
1st lesson is free!
1st lesson is free!
1st lesson is free!
1st lesson is free!
1st lesson is free!
Spanish Culture in Canada: An Overview
The Spanish culture in Canada is an interesting one, dating as far back as when the Europeans were exploiting Canada. Let us look at some of the present-day statistics of Spanish language speakers in Canada for now.
According to the statistics, in Canada, there is a population of about 325,740 who identify as Spanish, including those with multiple ethnic backgrounds. They are referred to as Spanish Canadians. And the majority of Spanish Canadians with Spanish citizenship are located in Edmonton, Winnipeg, Vancouver, Toronto, Montreal, and Ottawa.
Spanish Canadians are mostly in Montreal and its adjacent communities such as Laval, Greenfield Park, Brossard, and Dollard-des Ormeaux. If you are in Montreal or you plan to travel to any of these places, then learning Spanish is something you should consider doing. The feeling that comes with speaking a romantic language like Spanish cannot be described.
However, not every Canadian who speaks Spanish is Spanish. There is a difference between those who speak the Spanish language and Spanish Canadians. Spanish Canadians have dual nationality. They have sworn loyalty to the Spanish crown and promised to obey the Spanish constitution and laws.
Only people from a Spanish-American country, Sephardic Jews and descendants, the Portuguese, the Andorrans, the Philippines, and Equatorial Guinea have dual nationality. 
If they are not from these countries, they will have to renounce their previous nationality. Since Canada is more of a Spanish-American country, there is no problem with citizens having dual nationality with Spain.
Those who speak the Spanish language, on the other hand, can be anybody who learns Spanish. Anybody can go to a site like superprof.ca to learn the Spanish language; that does not make the person a Spanish Canadian. Canadians tend to group all Latin Americans who speak Spanish into one category, which causes an error in classification.
Learn more about the Spanish language in Montreal.
But you do not need to bother about all those details, especially if your goal is to learn Spanish and become better at speaking the lovely romantic language.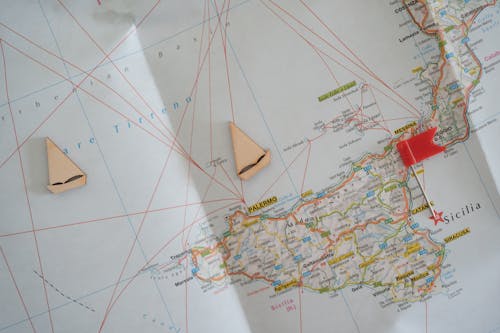 How Did Spanish Culture Became Popular in Canada?
Dating back to the late 15th century, Giovanni Caputo, an Italian explorer, was the first European to survey the coast of North America in 1497, claiming it for the English crown.
However, Spain had previously made territorial claims to Canada since the declaration of the New World on October 12, 1492, by Christopher Columbus for Spain. Whether or not they knew that people were already living in Canada at that time, we do not know, but they claimed most parts of the world as theirs. They sent out explorers to other parts of the world to claim it for Spain.
In addition, Basques, a group of people from northwest Spain, have already landed in Newfoundland (Canada) since about the 14th century to dry their cod caught on the Grand Banks of Newfoundland.
This is a brief description of how Spanish culture came into Canada and why Canada is regarded as an American-Spanish country. They paid tribute to the Spanish crown. Although, in the mid-18th century, Spain's claim over Canada began to be debated by British and Russian for trading and colonization. This was expected, and it eventually led to a reduction in the influence of Spain over Canada. 
But the Spanish language was still preserved and still spoken in Canada to date. If you want to learn Spanish, read on to discover the best ways to learn Spanish in different cities in Canada.
As listed in the beginning, Ottawa, Toronto, Vancouver, Winnipeg, and Edmonton are the central states which contain the larger percentage of people who speak Spanish in Canada. You are now going to discover how you can learn Spanish in some of these states. 
The best Spanish tutors available
1st lesson is free!
1st lesson is free!
1st lesson is free!
1st lesson is free!
1st lesson is free!
1st lesson is free!
1st lesson is free!
1st lesson is free!
1st lesson is free!
1st lesson is free!
1st lesson is free!
1st lesson is free!
1st lesson is free!
1st lesson is free!
1st lesson is free!
1st lesson is free!
Discover Spanish in Montreal
The city of Montreal is the second-largest in Canada by population. Montreal, previously the commercial capital of Canada before being overtaken in population and economic strength by the current capital, Toronto, is still an important trading center in Canada. 
According to the latest 2016 statistics, over 1.7 million people live in the city, and 53.4% speak either English, French or both. However, there are still native Spanish speakers in Montreal. The number of people who say they are native Spanish speakers in Montreal is about 18.72% of the population, which is encouraging for the Spanish culture in Canada.
If you live in Montreal and you want to learn Spanish, the best bet is for you to find the perfect tutor and learn from them without stress.
Discover Spanish in Toronto
Toronto overtook Montreal as the most populous city in Canada and the country's economic capital in the 1970s. It is Canada's global center of finance, business, culture, and arts and is recognized as one of the most multicultural and multi-ethnic cities.
There is a 10% chance that you will run into someone who speaks the Spanish language. With so much cultural diversity and tourism attraction, learning Spanish in Toronto is something that would come as a great plus to you.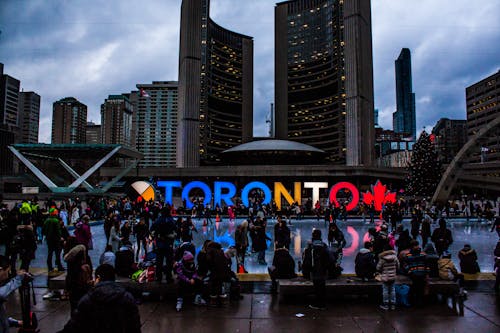 Discover Spanish in Ottawa
Ottawa is home to most of the 'biggest brains' in the country; it is home to multiple colleges and universities and research and cultural institutes and boasts the most educated population of any Canadian city.
In Ottawa, the percentage of people who speak the Spanish language is little compared to the rest of the cities (probably because of the high population of educated people living in the city). The city has the largest population of people who can speak both French and English languages in Canada with 37.6%, while the population of people who identify as native Spanish speakers is about 1.2%
This does not mean that the Spanish language is not popular in Ottawa. Since the Spaniards played a vital role in the discovery of modern-day Canada and are part of the history of Canada, this history would be studied in the universities in Ottawa, and a percentage of the educated people should be able to speak the Spanish language.
By the way, you could decide to learn Spanish in any of these many colleges and universities, but it would not be as effective as when you have the student and tutor, the perfect pair offered here by Superprof. Learn more!
Discover Spanish in Vancouver
The highest concentration of the different 191 languages in Canada is Vancouver, where over 171 other tongues are.
Vancouver Island was one of the initial places in Canada that the Spanish explorers explored in 1592 because it was easily accessible to the pacific ocean. The island is close to the pacific rim and now serves as the largest port in Canada.
As of 2011, about 35,000 people in Vancouver identified Spanish as their mother tongue. This number of people excludes those who speak the Spanish language and other languages like English and French. It seems the Spanish culture and language were still retained.
The Spanish language is still popular in Vancouver. The Spaniards were among the first people to discover Canada. So, learning Spanish is something you should indeed do. And while there may be other sources, the best is to learn from Superprof and nothing stops you from learning Spanish today.
Click here to get started on your journey to learning Spanish right now.
The platform that connects tutors and students