Drawing is as old as when man first found his ability of expression. As much as thirty thousand years ago, before man learned little tricks like creating fire from flint and other tools that ushered him into the thingamajigs of civilization, drawings existed in pictograms that were mainly carved onto rocks, trees, and other hard surfaces.
These drawings could be representative of objects in the surroundings or abstract ideas. Whatever man wanted to express, he drew. It didn't matter whether the finished product was like the scribbling of a drunk or a well-thought piece. He just drew.
Drawing has long since evolved. It's no longer just about it being a medium of expression. Visual appeal is all the rage these days. Thus, no one is interested in drawings that look like a first grader's first attempt at writing.
Want to learn how to draw? Read the complete guide!
It doesn't mean that there isn't hope for you if you fall into this category. Your hope lies in upping your game; learn how to draw, get better. And if you're worried about the cost of drawing lessons, it gets better. 
It's possible to learn how to draw without spending a dime. As for the talent or the lack of it, you need not worry. While it's true that being a talented artist puts you heads above everyone else, talent is not a key requirement to learn how to draw. If you want to learn how to draw for free, the path ahead of you has never been more straightforward.
The best Drawing tutors available
1st lesson is free!
1st lesson is free!
1st lesson is free!
1st lesson is free!
1st lesson is free!
1st lesson is free!
1st lesson is free!
1st lesson is free!
1st lesson is free!
1st lesson is free!
1st lesson is free!
1st lesson is free!
1st lesson is free!
1st lesson is free!
1st lesson is free!
1st lesson is free!
The Necessity of Determination
One thing about learning for free is that there are no constraints, at least not the kind that comes with paid lessons. When you enroll in a paid course, the money you've invested in it pushes you to turn up and learn when you have to. No one wants to see their money wasted, do they? If you pay for a course, you expect ultimately to see your money well spent.
See why people are interested in learning to draw.
However, when you're learning for free, the only currency is your willingness to learn and the resolve to go through the processes required. You didn't pay any fee, so there's really nothing to lose if you wake up one morning and decide to stay longer in bed.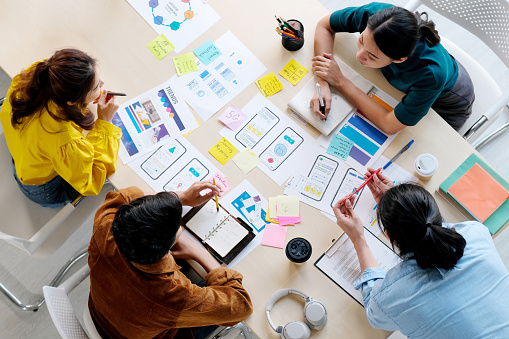 Your determination and focus are crucial if you want to learn to draw for free. Sometimes, you may come upon a hitch – a particular skill that is tricky to pull off,  and you may feel a tremendous amount of frustration. The next thing at that point will be to believe that you're not cut out for drawing.
Don't give in to that thought. It's natural to feel discouraged when you've hit a stump. Practice still makes perfect. Exercise patience, follow the steps carefully, and you'll get over it with time. Your decision to learn to draw is a step towards self-development, and the satisfaction you get at the end is evidence of time and energy well spent.
Get the Necessary Materials
All drawing, regardless of its form – digital or virtual – starts on paper. Various fields have fundamental means of practice – essential equipment that aids their actualization. For drawing, it is paper and pencil. Granted, technology has evolved enough that drawing can be done directly on the computer through special input devices.
However, professionals in art, graphic designing, fashion designing, animators, and other fields that deal with drawing, recommend starting on a piece of paper. It's the easiest, most natural way of drawing. Learn how to draw for artistry.
You'll need your mind as well. It should be free, creative, and teachable.
So, if you want to learn to draw, get a pencil and paper. Preferably, the pencil should be HB. They pencils are stronger, darker, and can remain sharp for long. Pencils that constantly break, leave residues behind as you draw, or have faint marks can be frustrating and will strain the learning process.  There are no specifications on the sketch paper, so you can use anyone you can get your hands on.
An eraser is also a crucial accessory you need to draw. Getting to that part where you can comfortably sketch a portrait within minutes is the dream, but it takes practice and consistency to get there. In other words, you are going to make lots of mistakes. So, having an eraser can come in handy. It's convenient and easy to use. Instead of changing sketch papers whenever you make a mistake, you can erase the oddity and continue your piece.
Do you know that learning graphics designing could also make you get better at drawing? See the connection between them.
Tutoring
If you're getting into drawing for the first time, attempting a sketch on something you've seen will often always end up in disaster. Unless you're a natural, picking up a pen and drawing something the way you see it is a case of being easier said than done. You'll need tutoring, a lot of it, to get to this stage. This seems like the part where the payment issue comes in, and your dreams begin to waver. But this is also the part where you get to learn how to draw for free.
Online Courses
Chiefest among the ways to learn how to do things in the modern world is online courses. In this case, you can find many of them that won't demand a penny from you. These online courses have been put together by certified experts who have your wishes and budget at heart. You wished to learn how to draw for free and like Santa Claus, they have made your wish come true.
That these courses are free doesn't signify a stepdown in the standard of delivery or content. They're not any different from classes that require a fee of enrollment. So, it's a double advantage for you. You get to learn what others pay for and save up the extra cost for other things, perhaps a gallery or a computer to further your graphic design plans.
There are lots of content out there. From YouTube videos to textual rundowns on websites, you can learn all there is to drawing with a minimum of fuss. All you need to access these courses are your smartphone or laptop and a working internet connection. These courses are geared towards tracking and following your progress as a beginner. Thus, destroying all fears of being in over your head or getting lost along the way.
To guide you on your search, here's a run-through of places you can learn how to draw for free.
This site has more to offer than just drawing courses, and most of them come with a fee. But there are a few helpful drawing courses that you can access for free. For a plus, it's also possible to download some of the content to go through later.
Udemy is famous for being a platform that boasts a gamut of online courses. You can find classes on literally anything on there, including drawings. While it's true that most people who go on Udemy don't do that without paying a fee, they also feature free courses. You only have to search for it.
Drawingcoach.com offers free classes that hit the hammer straight on the nail without obfuscating the learning process with unnecessary theory.
Academy of Art University
You can learn how to draw by watching videos that show how to execute complex sketches through relatively simple methods.
ArtyFactory teaches you how to draw from basic processes that you can follow without confusion. In no time, you would be able to make beautiful sketches with either pencil or ink. They also have provisions for people who want to further their knowledge of art. So, if you're through with the basics of drawing, you can go further by enrolling in their advanced classes.
This site is more specific in what you learn to draw. Restricted to just animals and people, How To Draw It gives you free classes on how to draw animals and people from scratch.
Like Udemy, DrawSpace offers both free and paid courses. You only have to click on any of the free courses for drawing and enjoy the lessons that follow.
There are much more online classes out there where you can learn how to draw for free. These websites are reputable for the quality of their lessons, quashing fears that free classes also mean poor standards.
If you've got a friend or family that's good at drawing, such a person will be an excellent way to learn how to draw for free. The bond of friendship or family is all you need to get them to teach you how to draw.
They will be your mentors, pouring in years' worth of their experience. Sometimes, some features or things can be really tricky to sketch on paper. This is where creativity comes in! See how drawing can make you become creative.
There are easy methods to make these sketches, and only someone with skill and experience can show you how to draw these things with a minimum of fuss.
There is nothing you won't find online nowadays. This proliferation of information means that the only thing between you and being the next Michelangelo is determination, patience, and a little time. 
See the connection between chemistry and drawing.
The platform that connects tutors and students