Irregular verb tenses. Illogical pronouns. Grammar rules and the many exceptions thereof.
Pronunciation: so difficult for speakers of other languages to master: this, that, the other and those sometimes result in zis, zat, ze ozer and zose – or dis, dat, de udder and doze.
Native English speakers sometimes pronounce the 'th' sound incorrectly. Isn't that indication enough that phonology alone makes English a difficult language to learn?
It doesn't have to be.
Let's take a close look at many common mistakes in English that make learning English seem so difficult, and why Esl students work so hard to learn English.
The best ESL tutors available
1st lesson is free!
1st lesson is free!
1st lesson is free!
1st lesson is free!
1st lesson is free!
1st lesson is free!
1st lesson is free!
1st lesson is free!
1st lesson is free!
1st lesson is free!
1st lesson is free!
1st lesson is free!
1st lesson is free!
1st lesson is free!
1st lesson is free!
1st lesson is free!
English Vocabulary
The second edition of the Oxford English dictionary counts approximately a quarter of a million distinctly English words – without roots in other languages.
To make English even more complex for non native learners, many words function as both a noun and a verb.
Watch: a timepiece worn on the wrist, or the act of observing something?

Share: a portion of something, or the act of dividing something evenly?

Run: an unsightly snag in sheer leg wear, or moving at a rate faster than walking?

Water: a clear liquid, or something you do to your plants?
Between the stunning variety of word choices and the confusion over whether that descriptive would be a verb or a noun, it is no wonder that students enrolled in English language classes believe understanding vocabulary rules is difficult.
Find out about a detailed information ielts course calgary here.
In English, verb tenses are time indicators (Source: Pixabay Credit: Steinchen)
Verb Tenses as Time Indicators
In some languages, the verb never changes form. In Mandarin Chinese, for example, I do remains the same whether the action was performed yesterday, today, tomorrow or every single day except April 21st.
English verbs change form according to the subject or pronoun preceding it: 'they do' and 'we do' versus 'it does'.
In many languages, time is indicated using a qualifier at the start of the sentence and pronouns do not change the verb form: 'Yesterday I do...'; 'Tomorrow you do...' 'Every day he do...'
The use of the English verb to be is even more contrary because it changes form three times – and that is just in present tense.
You can see where an English learner might balk at studying all sixteen verb tenses –  let alone use them correctly. 
And then, there is the issue of arranging words properly to form a question: "Are you going?" instead of "You are going?"
To make mastering verbs even more complicated, one has to determine whether the verb is linking or action.
Most action verbs are easy to spot because they describe an action. However, some verbs are both linking and action, depending on how they are used.
The verb 'taste' will serve as an example:
She tasted the soup.
That soup tasted so good!
In the first sentence, taste is an action verb (because an action is being performed); in the second, taste links soup to its descriptive: good.
Courses in basic English usually cover the difference between action and linking verbs. You should be familiar with both linking and action verb usage before enrolling in your intermediate level English class.
English sentence construction is an art: full of clues that reveal more information than mere word interpretation. Grasping nuances of English can sometimes make the learner feel that fluency can never be achieved!
Find ESL classes here on Superprof.
Myths about Learning English
Most people think they can't learn English. Not for any flimsy reason. But they could have strong points for not wanting to learn this helpful language. And upon investigation, you may be shocked to discover that all they were afraid of were just myths.
Myth is a four-letter word. It looks simple and harmless, but it has hindered many from actualizing their dreams and living their lives to the fullest. There are so many perks that come with learning English as a second language.
The fact is that anyone can learn English, whether you are a kid or an adult. The idea that you cannot become fluent in English is a mere myth that you should debunk at all times. Myths are statements that are not true. There are hundreds of myths about language learning and its processes. But we are going to focus on the ones that prevents most people from learning the English language.
When someone expresses their inability to learn English, chances are they are referring to one or more of the myths below.
You can check out ielts course vancouver here.
I feel embarrassed when I speak English
When learning a new language like English, mistakes are inevitable. It is part of the learning process that helps you build your vocabulary and grammar. You don't have to feel embarrassed if you pronounce a word differently from native English speakers or make mistakes in punctuation while writing.
If you are currently learning English and feel embarrassed each time you make grammar mistakes in public, you need to take it easy. If you still feel the need to take the pressure off. You could tell people that you are learning English. This could make you feel better. It could also open the door to better learning opportunities as people may want to help you.
I'm not good at learning a second language
Your mindset is a crucial factor and may determine your success rate as you try to learn English. By all means, don't underestimate your abilities. Few things are as motivating as being confident in yourself, knowing you can do it and nothing will stop you. If you think otherwise, it might take a very long time to change it.
Find ESL classes here on Superprof.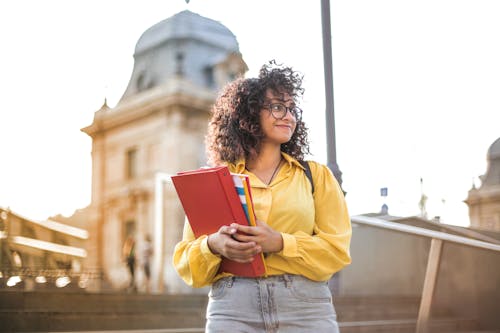 And for the most part, our belief has a way of impacting future outcomes. This means that if you think you can't learn English, you may not be able to understand it no matter how hard you try.
I don't have time to learn English
Everyone is busy. Nowadays, we always have a lot of things to do within a short time. And most times, we may not get half of them done before nightfall. But you don't need all the time in the world to learn English. All you need is time management skills, you should know how to prioritize tasks in your to-do list and get the most out of your 24 hours each day.
Incorporate language learning into your schedule regularly. It could be daily or several times a week, depending on your availability. Consistency is the key. If you are consistent enough, you will see results from your efforts.
I can't afford to learn a second language
Lack of sufficient funds is a common excuse that many use to pamper themselves about why they can't learn English. Even if you need some financial resources to learn English skills effectively, you do not need a lot of them.
There are many low costs routes to learning English. A good instance is Superprof. You can even learn English for free. When learning experiences are memorable, they tend to be more effective than merely expensive.
I don't find learning English engaging enough
Have you ever given up learning English because you felt that the results were not worth your effort? That is the situation many find themselves when they first developed an interest in the English language. Most people do not find the learning process engaging enough to motivate them to keep learning until they are fluent.
Finding new and challenging ways to learn English could make it become an interesting subject to you rather than just sticking to the routine or traditional learning paramedics. A great way to challenge yourself is to engage in video calls with friends or family members who are fluent in English; this may require you to demonstrate all your English skills at a spot.
This is a fun and challenging way to improve your grammar skills subconsciously. As you learn, expect to make mistakes and take heed when corrected.
Find out more about ielts classes toronto here.
The Importance of Proper Punctuation
It is true that, in most languages, omitting a comma can result in hilarity. Imagine leaving the comma out of this sentence:
Let's eat, Grandpa!
Grandpa might cower in fear at the thought of being dinner instead of having dinner.
In developing English writing skills, punctuation is as vital to comprehension as spelling and grammar is.
The Oxford Comma
A court in America is currently entertaining a multi-million dollar lawsuit over a comma.
The Oxford comma, which separates the last two items on a list, can make a difference in what is included in the list. Let's try this example:
I love my children, Ed Sheeran and Adele.
This sentence could easily be taken to mean that Ed Sheeran and Adele are the names of the speaker's children.
Placing a comma after 'Sheeran' would make it clear that those two persons in question are a part of a list of people the speaker loves.
Some scholars believe the Oxford comma is vital to a clear understanding of English writing while others argue it is unnecessary. After all, the above sentence could be rewritten as: "I love Ed Sheeran, Adele and my children".
However, rearranging the list of beloved people might indicate that the children are less loved than Ed Sheeran because word order is another important clue to deciphering meaning in English.
If the Oxford comma issue bedevils native English speakers and grammaticians, imagine how someone learning English as a second language must feel?
Another particular punctuation mark critical to understanding meaning in English is the apostrophe.
Apostrophe denotes possession: so goes the rule. "The cat's ball" means "the ball that belongs to the cat". "Sheila's jumper" is, of course, the jumper that belongs to Sheila.
As with so many rules for English grammar, this one comes with exceptions.
Its, with no apostrophe, means belonging to it. The horse threw its shoe, for example.
It+'s is the contraction of it is. It's cold outside. Or: take your umbrella; it's raining.
A similar confuser is let's, short for let us, with no possession implied. Let's go see a movie tonight. Compare that to: he lets his dog run wild – no apostrophe, meaning the dog has permission to run about unrestrained.
A glance at social media or just about any Internet site reveals that this rule has been most egregiously broken by native English speakers.
Whether the English language is evolving away from that particular rule or if these violations are attributed to confusion over when to use an apostrophe is not clear.
One thing is sure: grammar deviations, especially those made by native speakers, make English learning more difficult for Esol students.
If the examples available online are inconsistent in their application of rules, how is an English learner to determine what is correct?
The best ESL tutors available
1st lesson is free!
1st lesson is free!
1st lesson is free!
1st lesson is free!
1st lesson is free!
1st lesson is free!
1st lesson is free!
1st lesson is free!
1st lesson is free!
1st lesson is free!
1st lesson is free!
1st lesson is free!
1st lesson is free!
1st lesson is free!
1st lesson is free!
1st lesson is free!
Different Words for the Same Concept
Depending on where you live or which region's English you are studying, you might stumble on words that mean something completely different if used in another English-speaking country.
In British English, a jumper is a knit sweater. Ask for a jumper in any store in the United States and you will be shown a selection of sleeveless dresses.

In America, the car's engine is under the hood. A bonnet is a type of hat that women wore in the 1800s.

Do you put on wellies when you go out in the garden, after a rain? In other English-speaking countries, galoshes and gum boots are what is worn.
And speaking of: welly is a noun that means power or vigor. That is something only a person with a firm grasp of Oxford English and regional dialects would understand.
Another word that has several representations is boot.
It can be footwear or a sheath for mechanical parts. You can give someone the boot – meaning you are forcing them out or off of something, or you could get the boot. How do you turn on a computer? Boot it!
You can also reboot it, if it is a bit slow.
In Britain, we stow our luggage for holiday in the boot of the car.
With such manifold usage of the word 'boot', is it any wonder why students of English plead for words that don't represent anything else?
The verbiage we use makes a difference in determining where we are from, and it's challenging for those learning English as a foreign language to choose what word to use. - Rebecca Linquist
Native English speakers generally do not give much thought to the region their spoken English reflects. However, for people studying English, dialects, accents and vocabulary all impact their ability to absorb and use the language effectively.
The difference in accents, broadly divided into British and American in many Esol classes, impacts learners' listening skills and comprehension.
The Difference between Professional and Casual English
Irrespective of your learning goals, you still know to know basics of English to kickstart the learning process. These basics are the same whether you speak English in a board meeting or chatting with a friend on social media.
But there are differences between professional English and everyday or casual English. The former focuses on communicating in a formal setting with colleagues, top management and everyone else in the organization.
The differences usually lie in the topic of discussion and the vocabulary used during the conversation. In a professional setting, understanding business English is a priority. This also means you should know how to write reports, make phone calls, analyze data and communicate effectively in English.
Synonyms: How They Can Help You Learn English Faster
Synonyms are a great way anyone can master the English language irrespective of their level. Ever wondered how this could be possible? As you learn the English language, you can quickly expand your vocabulary using English. Synonyms could make your language richer. But that's not all. Here are other ways synonyms do the magic.
Discover the best effective ielts course here.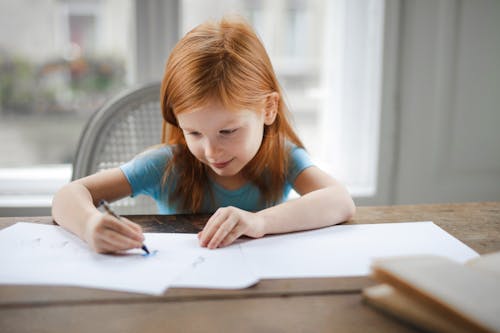 Create your thesaurus: many English learners find it easier to learn a variety of English words when they have a personal list of synonyms of the words they use frequently. Conversing with people will no longer seem like a hurdle when you know many synonyms you could use interchangeably.
Use relevant words: while learning English, it is essential to use relevant words whether you are conversing with a friend or with a boss. It's important to know that there are certain words you may never use all your life. So there may be no need to learn them by heart.
 Building vocabulary: learning a language like English is a top-level sport. You will better appreciate how synonyms help in building your vocabulary when you see the words in context. You no longer need to subject your brain to so much work after learning English basics with synonyms.
How to Become Fluent in English by Living Your Life
English is the most commonly spoken language in the world. It is not just fun and exciting to learn English, but if it is not your native language, you should consider it a crucial career move. The need to get professional help as you learn English cannot be overemphasized. That said, you may still need to practice English outside your classroom setting to hasten the learning process.
There are many ways you could practice English in your everyday life and broaden your vocabulary. If you leverage on them, it could become easier to make professional English part of your routine.
Take Professional English Courses
Depending on where you work, there may be specific vocabulary or English words peculiar to your profession. You will find it more helpful if you focus on learning these English words first. After that, you may proceed to master other general English vocabulary.
Listen to the Radio
Radio helps us to catch up with news and other happenings on the go. So even while you are dressing for work, doing chores at home or chatting with a friend, you could lower the volume of your radio and listen passively.
Listening to talk shows and business programs on the radio could expose you to more professional English. And you will get more ideas about how to use professional English in your field of study.
Converse with People Fact to Face
This method works like magic and nothing beats it. When you meet people at work in person and converse with them, you will not only be practicing your English, but you will also learn more uses of professional English terms and vocabulary.
If you are shy about your English and refrain from conversing with people, you could tell them directly that you are learning. You may be surprised that many will be happy to help you learn by telling you the meaning and context of common English words used in the professional setting.
Is Learning English Really That Hard?
Even a native English speaker from one region would not necessarily understand or be able to speak the language of another region.
Slang and idioms, the bedrock of native language, take years for ESL students to grasp and use properly.
To improve your English, you should select learning materials based on your goal.
Do you dream of being an international student at Cambridge? If so, IELTS or ESOL practise exercises would be for you.
Has an American firm enlisted you? Then Business English and TOEFL quizzes would suit your needs better.
If you wish to improve your language skills, you can take English lessons online or in a classroom.
Proficiency in English comes from work and dedication. Practice your English daily, enroll in Esl classes and learn new words every day.
You will soon find that learning English is not all that hard.
You can find a range of ESOL courses or a private tutor for learning English online with Superprof!
The platform that connects tutors and students