We know that feeling! It pleases the soul to see your child follow the right path. As they grow, you must find ways to help them acquire knowledge and learn potential skills to succeed in Canada. 
Learning a new language is the new normal in this part of the world. Bilingual students are highly spoken of, and their services are useful in every sector. As kids, it pays best to acquire knowledge of a new language, French preferably. But is there anything to gain from learning French? Find out!
Learning French for kids brings tons of opportunities to your doorstep, but the learning process requires time. It is better to learn this language while young. Learn more!
The best French tutors available
1st lesson is free!
1st lesson is free!
1st lesson is free!
1st lesson is free!
1st lesson is free!
1st lesson is free!
1st lesson is free!
1st lesson is free!
1st lesson is free!
1st lesson is free!
1st lesson is free!
1st lesson is free!
1st lesson is free!
1st lesson is free!
1st lesson is free!
1st lesson is free!
Why is French Learning Necessary for Kids in Canada?
Canada has two official languages: French and English. It'd be nice to know both languages, as they bring lots of opportunities to your doorstep within Canada and beyond.
Today, you'll find so many kids learning French as a second language. Some enroll in a learning school as early as Kindergarten. What does this imply?
French learning is rampant in Canada, and most kids are steadily improving their vocabulary. For many reasons, French learning is a huge accomplishment in this part of the world. Some include:
It is a language of love
Francophone culture is welcoming and peaceful. It preaches love.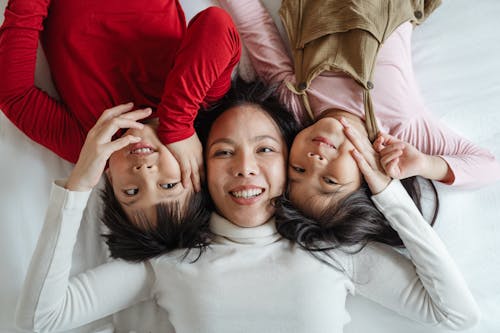 The French people practice socialization like never before, and many welcome even those who do not speak French.
Learning French means embracing the culture and steadily looking for ways to succeed in every area of our lives. If it means no harm and preaches love, why would the government want to disapprove of it? 
It helps people understand the Canadian history and system
The country was built upon these two languages. French immersion started back in the 1960s and has grown ever since. Its popularity level is above par, and it surely has a role in the formation of Canada.
In Canada, French is the mother tongue of 7.2 million people. Francophone communities are built across all ten provinces, with Quebec serving as a strictly French region. While learning French online and in schools, kids gain knowledge of a few important subjects, and the history of Canada becomes clear.
It builds their social skills
Learning French for beginners is one of the best experiences in kids' lives, even though they may not realize it yet. In Canada, it is a huge milestone that sets you off for life. 
A study shows that picking up a new language builds your social intelligence and helps you negotiate with Francophones anytime, any day. Kids are at a greater advantage, as their brain is more retentive and sharp to gain knowledge faster. 
Bilingual students know just how to communicate with a total stranger without causing a stir. This is a gift that comes with the learning process. It is not trade-able for anything, and it sticks with you for life.
Is your child a preschooler? See the perfect age for beginning French lessons.
Can I Teach My Kids French With Online Resources?
Nowadays, it is common for parents to enroll their kids in a French learning program. While this event is gaining more likes by daylight, others see no reason to put their children in such a program. Canada school boards included French learning as part of their curriculum, after all.
Like playing the piano, teaching a child French has become more popular, and every parent's responsibility is to ensure their kids communicate fluently. This could mean more than what they've ever imagined. Besides, French culture has a bright future in Canada. Hence, parents look for means to pass on knowledge to their toddlers. And one way to do this is by using French resources.
Resources are necessary for academic excellence. If you find yourself learning a new skill (anything), it appears that you may be needing some resources. Even tutors teach from a manual guide or instructional book. This tells just how effective educational resources are. Now, imagine laying your hands on advanced learning French resources. 
Yes, it is possible to gain access to all these. Best of all, you can acquire the best ones from the comfort of your home. The internet has that covered, and there's nothing new under its roof. If you must quicken the learning process, you need to access as many educational resources as possible. Trust they'd all be helpful for effective teaching and learning.
The best French tutors available
1st lesson is free!
1st lesson is free!
1st lesson is free!
1st lesson is free!
1st lesson is free!
1st lesson is free!
1st lesson is free!
1st lesson is free!
1st lesson is free!
1st lesson is free!
1st lesson is free!
1st lesson is free!
1st lesson is free!
1st lesson is free!
1st lesson is free!
1st lesson is free!
What Are the Types of Online Resources for French Learning?
French learning resources vary. As parents, our job is to help kids pick the right manuals, handouts, guidebooks, and so on. By doing this, you make learning fun for kids, and they tend to adapt faster this way.
The online world has everything you need to emerge as a fluent French speaker. It also has lots of Francophones from which you can pick a few lessons. But without the right resources, you might be chaos walking.
As said earlier, such resources vary. You can help your child improve their French skills with the following teaching methods:
French children's books
Your child is likely to understand a children's book better than those technical instructional handouts. Get a collection with lots of French cartoons and expressions. Readout French stories to your child and have them discuss what they've learned.
The internet has lots of children's books with basic French expressions. Depending on how easy you want it, you can always kick off the learning process for your child, even before enrolling them in a French school.
Audiobooks
It'd be a great experience to learn French while sipping early morning coffee, on the highway, at school, or in the living room. This is what French audiobooks can do for you and your toddlers.
Would you please pick up an audiobook that discusses beneficial topics and have your child listen to it attentively? Ensure to ask questions when necessary, as this helps improve their vocabulary and conversational skills subconsciously. It just happens.
Videos
Watching French cartoons and TV shows is just as effective as reading. Kids pick up different expressions, comprehensions, and spellings merely by watching what they love.
There are lots of French cartoons available on the internet. As parents, ensure you're selective with the videos you show to your kids. You want to be productive, not toxic.
French Workbooks & Spreadsheets
You might also want to bring in the school vibe. Please do this by getting a few workbooks for kids to document their experience and perform several tasks. 
Exercises and French assignments are two ways to test a kid's knowledge. Getting a workbook that provides French tasks and enough space for documentation will help scale through language learning with ease.  Discover how to make the most of resources for kids French learning.
What Are the Benefits of Using Online Resources for French Learning?
Some learn French independently. But as usual, they made sure to stick with online resources. Such learning strategies are helpful but require discipline, commitment, and constant practice. While French is an easy language to learn, miracles don't happen overnight. It is a step-by-step learning process.
Resources are like minerals—they don't just come to you—you need to do your findings. How well you utilize them determines the level of success you get. But as it is, you need to be careful picking the right choices. The following are benefits of using online resources for French learning:
Greater access to information
You'll gain access to different types of resources, all full of useful information for daily practices. The internet has more than that. 
How do you want to learn? There are also online communities where individuals share knowledge and different experiences with this language. Safe to say, you won't be lacking any information. The whole time you will be on top of your game.
It is a language of international relations
When you learn French, numerous doors will be open to you, and many opportunities will come up. Most of the huge international institutions and governmental organizations endorse and make use of this language efficiently. Helping your kids build their communication skills makes them eligible for a position. It is a big shot in language learning.
Better access to the world
Aside from socializing easily in any French-speaking country, learning French gives you more than enough reasons to travel. Whatever your travel goal may be, this language brings meaning to it. It puts an important tag on you, visible enough for every sector in Canada and beyond.
How Do I Make Use Of Online Resources for French Learning?
If you'd like your child to learn French at a tender age but prefer home lessons, then the online world is for you. French learning online is as effective as taking physical classes, but the right measures need to be in place. 
That said, you can help your child improve their language skills only if you apply the right learning strategies. The following are tips to help make French learning online fun and effective:
Organize private tutoring
It doesn't have to be a physical class. Since your child is learning from home, nothing is bound to go wrong. However, you must hire a tutor with highly-qualified skills and experience.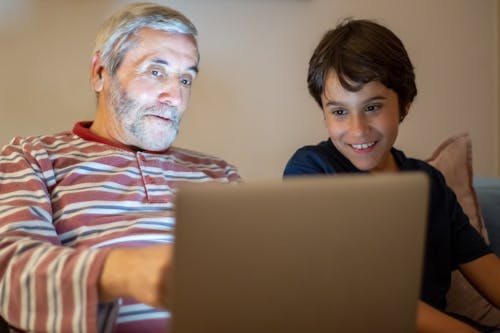 Superprof is an educational platform with ambitious bilingual tutors who put full commitment to teaching struggling students. Pairing with any tutor of your choice is super easy.
On Superprof, you stand a chance of becoming fluent in French while still in the learning process. Our tutors have done it before, and they'll do it again.
Practice French exercises
While you struggle to become fluent, ensure you take up exercises to practice. Merely reading or taking lessons may not be enough. Moreover, it would help if you created enough time for personal learning.
Be Disciplined
Since you're making use of online resources for French learning, your kids might be tempted to skip lessons or study sessions. As parents, our job is to act as an instructor while ensuring no class is skipped.
The platform that connects tutors and students