Our glory days as individuals differ. For some, it is their high school days or when they go to the university. For others, it is when they signed that first job contract. What is more profound about the term glory days that it is refers to a period when things were good compared to what they are now.
For many students, their high school days were a standout time of their lives. That was where many students met those who eventually became an integral part of their lives. However, there are a small group of students who didn't find high school all rosy. If you ask these students what was responsible for this bumpy learning experience, they will point towards the teaching style.
If there is anything worth reviewing in the Canadian educational system, it will be the learning style. Education is no longer an added advantage but a necessity. As more students enroll in our schools, the educational system must review the learning style.
Do students perform well as a group, or are they better off when a personalized learning system is in place for them? Answering these questions might take a biased form, but one thing is certain - every student knows what works for them.
The challenge for teachers is settling for a teaching style that works for every student in the class. Is this possible in every school, especially those that are overcrowded? No! So, what is the best way out?
This article seeks to answer that question by advocating for differentiated instruction to solve the challenges of learning within the Canadian school system. First, let's start with the current state of things before we proceed to what needs to be done and how it should be done.
Check out teaching English as a second language here on Superprof.
The best tutors available
1st lesson is free!
1st lesson is free!
1st lesson is free!
1st lesson is free!
1st lesson is free!
1st lesson is free!
1st lesson is free!
1st lesson is free!
1st lesson is free!
1st lesson is free!
1st lesson is free!
1st lesson is free!
1st lesson is free!
1st lesson is free!
1st lesson is free!
1st lesson is free!
1st lesson is free!
1st lesson is free!
1st lesson is free!
1st lesson is free!
1st lesson is free!
1st lesson is free!
1st lesson is free!
1st lesson is free!
1st lesson is free!
1st lesson is free!
1st lesson is free!
1st lesson is free!
1st lesson is free!
1st lesson is free!
1st lesson is free!
1st lesson is free!
1st lesson is free!
1st lesson is free!
The Current State of the School System
Typically, many schools in Canada follow the same teaching and learning process, except a few. Except for the more practical courses where students are assessed individually, every other subject follows the same pattern.
What is this learning pattern like?
A teacher comes into the class, introduces a subject, discusses a few things about the subject, and probably ends with homework for students to attend to. The students, on the other hand, have a fixed routine. They come with their notes, write a few things as the teacher speaks, probably draw something, and they are done.
The teacher leaves the class after teaching for a while and another steps in. The same teacher-student routine is repeated until school hours are over.
It's quite worrying that every other thing has changed for many years now except teaching and how it is carried out. While this passes off as being amazing at some point, it can be very worrying at another.
Closely related to how subjects are taught is how marks are graded. When a student performs well in a school, there is a general belief that the teacher is doing amazing. However, when the student performs poorly, the student is to be blamed. Parents, teachers, and everyone believes the student didn't put in the hard work. Maybe they did, maybe the teacher wasn't good enough, or perhaps, there was something wrong with the teaching strategy.
How students are taught different subjects has to change, and there must be a conscious effort for this to happen. But here is the thing to note  - teachers are different; students are also different. The differences between teachers and students have to be factored in when talking about teaching and learning strategies.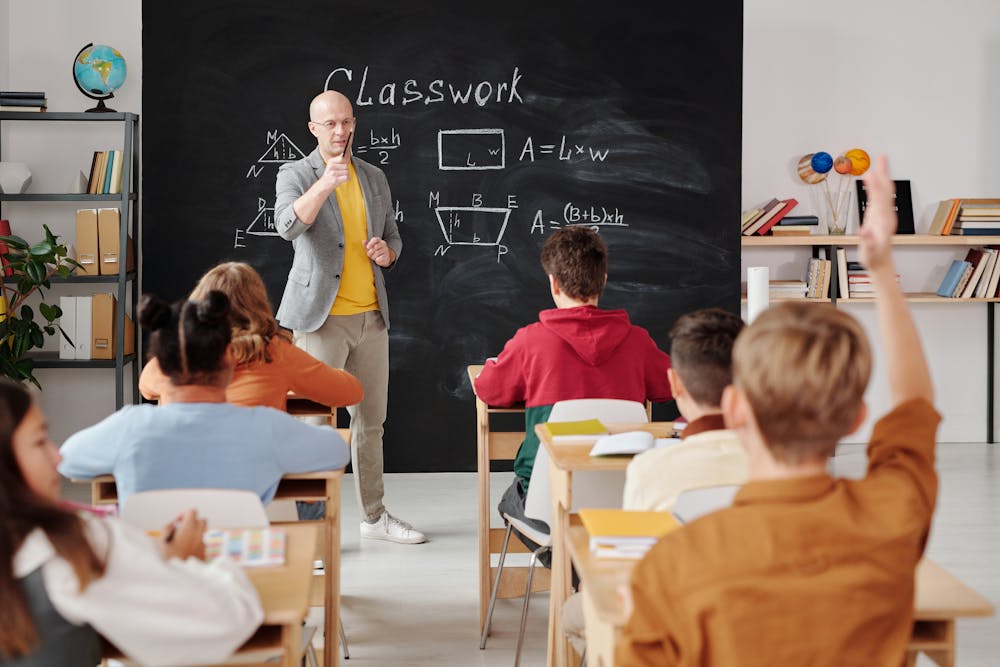 What Happens to Special Needs Students?
Over the years, as education continues to advance, we see how much students with special needs are being factored in. The concern for students with learning disabilities is both noteworthy and divisive.
Several health challenges can impair students' learning pace, and some of them include dyslexia, dyscalculia, and attention deficit hyperactivity disorder.
Dyslexia is more of a language disorder than it is of an ability to comprehend. Many individuals diagnosed with dyslexia have the desire to learn like their peers but find it difficult to process language. With this, they take more time to process what is said to them and tend to learn at a slower pace.
Dyslexia can be both a genetic and an environmental disease affecting about 5% of students globally. The big question is, shouldn't these students be taken into consideration when designing a teaching strategy? Yes, they should even be given top priority.
Then, there is dyscalculia which is similar to dyslexia. Dyscalculia is a neurological impairment that stems from frustration and anxiety. It has been discovered that many students with this health challenge have a problem with learning. Generally, dyscalculia is a result of bad educational practices and a lack of motivation for the student.
Attention Deficit Hyperactivity Disorder which is popular referred to as ADHD, is also a neurological disorder. Students with this disorder find it difficult to remain in one place at a time. They are usually restless and, as such, find it difficult paying attention in class or any learning center. About 5% of students are said to be suffering from this disorder globally.
Students with learning concerns tend to feel inferior, especially when they learn with their peers who don't have such disorder. The educational system has to create a balance, and the best way to do this is to assess students' individual needs.
Interestingly, several special education organizations and initiatives in Canada have stepped up to voice out and address students with learning disabilities. But some are still raising concerns about students who don't have any disorder but still struggle to understand what they are taught.
See online teaching jobs here on Superprof.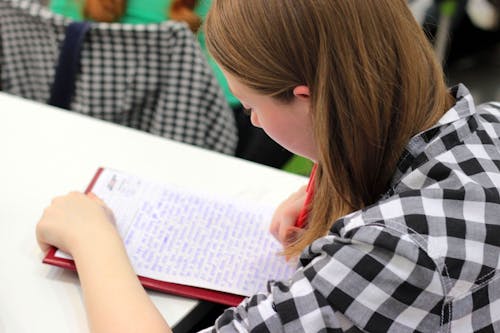 How Differentiated Instruction Can Help Things Get Better
We cannot deny the role advancement in technology has played in our classrooms over the years. Unlike when we use to have blackboards and chalk, technology has allowed for better ways of learning.
Students who learn better when things are visualized have technological advancements to thank for making learning easier. Teachers are also not left out as they no longer have to spend hours writing notes. They can have their notes sourced from different places on the internet. Technology has also allowed for an improved curriculum.
While the advancement in technology continues to have a ripple effect on the classroom, the challenge of the conventional teaching method is still there.
All of these and many more are what makes it best to adopt differentiated instruction.
There is no denying that several instructional strategies have been designed and employed over the years. While many of these strategies have come in handy to address certain learning emergencies, they failed to factor in the big picture.
Instructional strategies that focus on grouping students by age.

Instructional strategies of feeding students with different information trusting it will help them get better.

Instructional strategies that prioritize assessments and periodic exams.
While all of these instructional strategies are great because they were designed with good intentions, they are not without their shortcomings. For example, when students are grouped by their age, what happens to the differences in learning of students within that age range? Also, do exams test intelligence or tries to examine the memory of students?
These are not attempts to fault the progress and efforts made by key players in the educational sector over the years. Instead, it is a call to consider a more comprehensive model of learning - differentiated instruction.
Differentiated instruction is a learning strategy that takes into cognizance the differences that exist between students in the areas of learning and comprehension. The goal of this teaching strategy is to ensure every student's learning challenge is addressed. It also helps teachers to come up with the best teaching strategies. Three primary areas differentiated instruction focuses on, and they include:
Providing different materials that help visual learners understand better. These learners look at these materials and conclude them relating to the subject they are taught.

Teachers provide students that find auditory learning as a better choice with recordings. Learning materials that come in audio forms are selected and given to these students to learn from and draw conclusions.

Most importantly, kinesthetic learners should be guided along the path of creating these materials in line with conclusions drawn from personal studies.

Adopting differentiated instruction doesn't stop at these three strategies alone; it also proposes that assignments given should align with students' different interests.
To wrap things up, differentiated instruction doesn't just help students at various levels and with different needs learn better; it also boosts their confidence. There is no better time to adopt this teaching and learning style than now to level the educational learning field. Learn more!
Interestingly, you can find tutors who understand and apply this teaching model in Canada when you hire from Superprof. Whatever your learning needs are, you will find a tutor on the Superprof platform to design a teaching method that helps you learn better and faster. You can also save cost while learning at your best with the free first hour class our tutors offer.
Discover how differentiated instruction affects traditional teaching.
The platform that connects tutors and students