You could fill an entire notebook with a list of words to describe drawing and the effects it achieves, and none of them would be ugly. You wouldn't be lying. Everybody loves drawing. If for nothing, at least for the fact that it appeals to the eyes.
However, aside its benefits, drawing does a lot more than just appeal to the eyes. It has many practical applications across different professional sectors like graphic design, fashion design, cartoon production, animation, etc. Getting a job in any of these professional sectors could be why you learn to draw today. Nevertheless, none of these reasons come so naturally as learning to draw to become an artist.
When you think of drawing, the first thing that hits your mind is a beautiful piece of art that's either sketched or painted, isn't it? People who made drawing famous – Picasso, Da Vinci, Van Gogh, and so on – didn't do it for adaptation in an infomercial or an animation.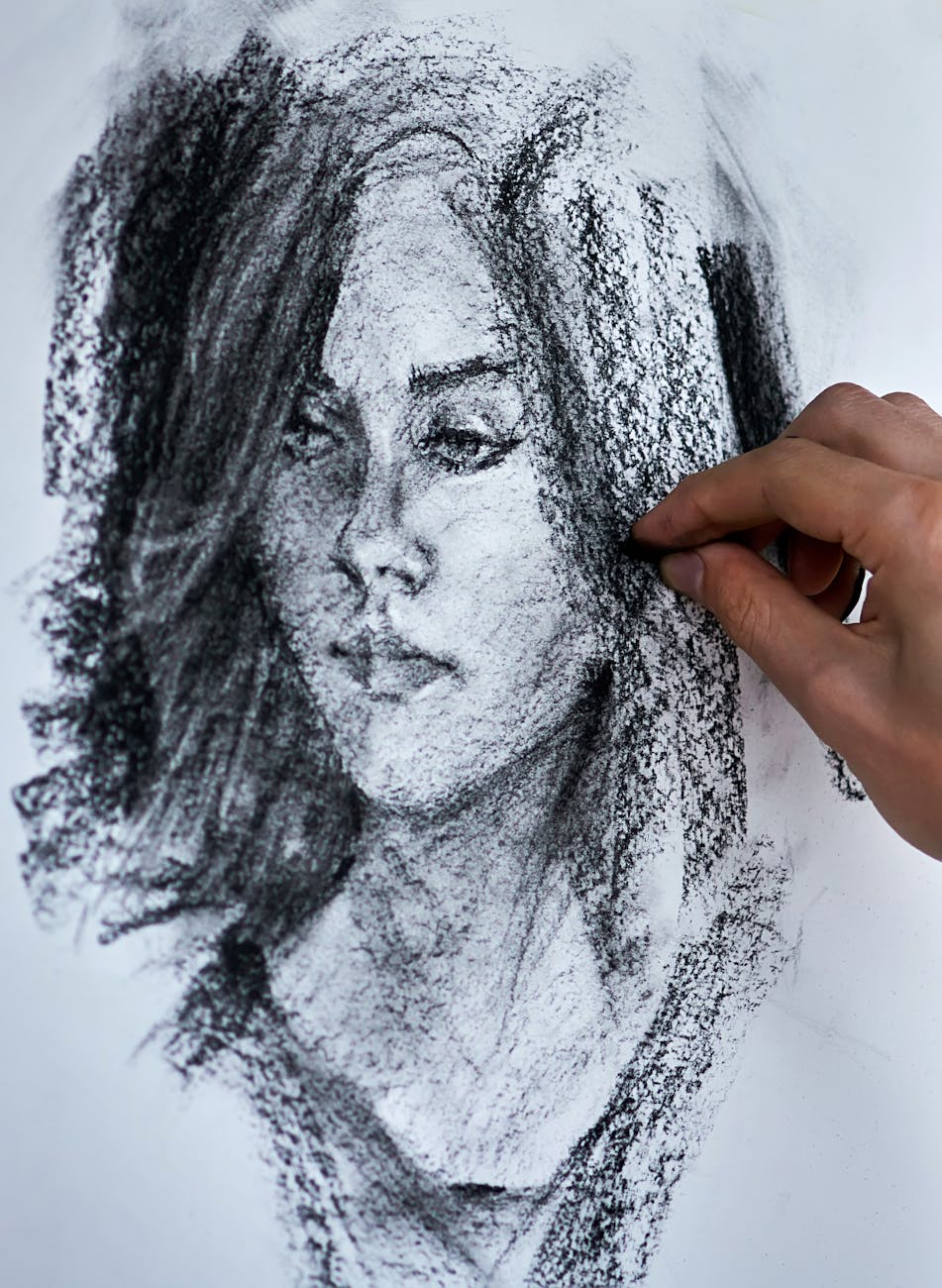 Drawing is art, and they drew for the sake of art. By implication, being an artist is just as professional as graphic design or fashion design. But it doesn't just stop there.  Drawing as an artist is pristine and more tuned to the cause than its applications in other sectors.
So, if your friend plans to draw so he can get inducted into the fashion industry, and you intend to draw so you can take up the mantle from Banksy, you're not at all in the wrong. The love for art comes as easily as your admiration for a pretty flower in the meadow. Making that decision to learn to draw today may be the best thing you ever do for yourself and the world.
The best Drawing tutors available
1st lesson is free!
1st lesson is free!
1st lesson is free!
1st lesson is free!
1st lesson is free!
1st lesson is free!
1st lesson is free!
1st lesson is free!
1st lesson is free!
1st lesson is free!
1st lesson is free!
1st lesson is free!
1st lesson is free!
1st lesson is free!
1st lesson is free!
1st lesson is free!
Starting Steps
Some drawings just explain themselves, don't they? When you see them, there's no doubt in your mind that this is a sketch. It's just so evident. Yet, there are ones that are so lifelike. They possess so much depth, shadow, and form. It's like you can reach into the canvas or paper with your hands and pull them out. 
Art like this might water down your desire to learn because it looks like a mighty feat to pull off. But there's something you've got to understand. First, drawing comes in levels of complexity. Some are more tedious than others and require more skill and mastery, but it's not something you can't achieve with constant practice. 
The difference between that piece of drawing that looks real, and the one that's a typical sketch is technique. There's no really no magic to drawing like a pro. Just like in mathematics, there are formulas. And you can be a pro artist when you stick to these formulas.
Build Your Mindset
Drawing is as concerned with your mind as it is with your fingers. In other words, drawing relies on steady coordination between your mind and your fingers. You can only draw what you interpret the way you interpret it. Learn more.
You can't draw if your mind's not at the right place. Build your mind to be able to focus, concentrate, observe, and think. You'll be needing both the analytical and creative sides of your brain in drawing. When you learn to utilize them properly, a lot of processes will become easier to perform.
Your patience, commitment, and determination are also aspects of your mindset you need to work on. Learning to draw requires a strong can-do attitude. Like everywhere else, practice makes perfect. You may stumble through the learning process, make a lot of mistakes, and get frustrated. It's not a call to lose focus on the goal. With every mistake, you learn a lesson and get better. Your determination to push through these mistakes will bring you out better than you started.
Create a Workspace
The workplace is to the artist what a laboratory is to a scientist. The artists you admire all have studios where they work. Your workplace has to be a place you're comfortable in. It has to be somewhere that doesn't hinder your creativity. Therefore, it can be a room in your apartment or a quiet opening in the woods.
Your workspace doesn't involve physical surroundings alone. Any other thing that can assure your comfort and stimulate creativity can also be part of your workspace. It's best if your workspace is a reflection of your personality, as you're most comfortable and promising when you're yourself.
Planning
It's one thing to want to learn how to draw, and it's another to get into practice. Drawing is fun, but it's also serious business, and you have to treat it as such. Once you've decided to draw, you have to create a working plan that fits drawing into your schedule. Whether you want to take drawing on fully or you want to learn while you do something on the side is up to you. What matters is that you manage your time properly. 
Have a time in the day when you start practicing. You also need to consider the duration of your lessons and how much time you spend learning a particular technique or skill. Managing your time properly will guarantee that your decision to draw yields fruits.
Start Small
Baby steps are always necessary. They are the building blocks of the more arduous moves. You can't learn to draw by starting off trying to replicate a drawing on Van Gogh's level. You would not only flop, but you may give up on the entire process before you even started. You've got to learn to walk before you can run. Start small. Get a paper and pencil and start doodling. You could begin with free online lessons too.
Try to focus on drawing simple images at the initial stage. Progress comes with every task you accomplish. Before long, you'd be executing complicated techniques like a pro. Stick with basic techniques. Practice them until you get familiar. Then you move on to something unfamiliar. Never be afraid of trying something new. You get better with every mistake.
Get the Right Drawing Materials
One thing that's as important as your skill in drawing is the materials for it. A bad pencil can make a poor outcome out of your efforts; so will bad paper, canvas or colouring pencils. The right materials will give you everything just the way it should be. It makes employing your skills and specific techniques easier. The results of your efforts are always on point when your drawing materials are good.
Imagination
To be an artist is to be highly imaginative. So, when learning to be one, you must leave an open mind. Widen your imagination through any means necessary. Watching movies, studying other art pieces, or looking at graphic novels or comics can be a good start. You also need to be observant of your surroundings. Paying attention to the details aids the actualization of your work.
You also need to be thoughtful. Combining thought and a keen imagination will enable you to come up with genuinely creative, out-of-the-box ideas.
Imitation
This may seem a bit too much, but imitating the skill and technique of your favorite artists can tip the scales well in your favor. Get as much of your favorites' artwork as you can. Study them, and try to replicate the techniques they used. By drawing pieces of art similar to theirs, you perfect your knowledge and ability to draw. 
When you're successful at imitation and improving your artistic repertoire, you can now branch out into finding a technique of your own. At this point, looking at other pieces of art would have granted you the necessary inspiration to do something unique.
Take on New Things
Growth is an upward movement. And the key to getting better is growth. Once you're done learning a particular task, don't be afraid to try something new. It's all about practice and dedication. Think of every new task as a hurdle that needs to be crossed. Once you've perfected a particular task, you've gained that bit of knowledge and are one step closer to being a pro.
Trying new things and moving away from your comfort zone will teach you many things and widen your scope of engagement.
Enroll in Drawing Lessons
Learning is always easier with a teacher. Even when you think you're teaching yourself, you're learning from a resource or resources that someone else created. Find yourself a drawing tutor if you can. If you can't, you can explore other options. There are many online classes you can enrol in or videos you can watch and learn from. One advantage of this is that you get to see different techniques laid bare.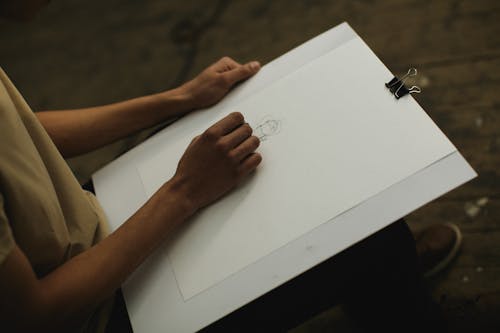 Seeing specific techniques and skills broken down makes it easier to understand them. There are paid classes as well as free ones. A simple google search will give you a list of options to pick from. Make sure you check out any online class you want to enrol in to ascertain if you'd be getting good value for your money and time. See how chemistry could help you learn drawing.
There's no shortcut to learning how to draw, and it's not an impossible feat either. If you decide now, you'd be surprised by how far you can get by just doing the math involved. Drawing isn't magic, though its finished products often feel and look like it. It's a combination of techniques and creativity. If you're able to build your creativity and learn the techniques, which are well within your strengths, what's stopping you from becoming an artist and taking the world by storm?
The best Drawing tutors available
1st lesson is free!
1st lesson is free!
1st lesson is free!
1st lesson is free!
1st lesson is free!
1st lesson is free!
1st lesson is free!
1st lesson is free!
1st lesson is free!
1st lesson is free!
1st lesson is free!
1st lesson is free!
1st lesson is free!
1st lesson is free!
1st lesson is free!
1st lesson is free!
The platform that connects tutors and students