The knowledge of French is a viable asset, as more people are adopting the French language in their day-to-day activities. Some schools and other institutions of learning have embraced the French language as a core subject of study.
To migrate permanently to Quebec, you must demonstrate knowledge of oral French at advanced or intermediate level. The attestation of this knowledge allows you to obtain the Quebec Selection Certificate (CSQ), a prerequisite for obtaining Canadian permanent residence.
The best French tutors available
1st lesson is free!
1st lesson is free!
1st lesson is free!
1st lesson is free!
1st lesson is free!
1st lesson is free!
1st lesson is free!
1st lesson is free!
1st lesson is free!
1st lesson is free!
1st lesson is free!
1st lesson is free!
1st lesson is free!
1st lesson is free!
1st lesson is free!
1st lesson is free!
Learning French in Quebec
Whether it is simply for the pleasure and curiosity of learning a new language, for academic or business needs, Quebec is a place of choice to improve your language skills in French.
Why choose Quebec to learn French?
A 100% French-speaking environment
It is said that Quebec is the cradle of francophone culture in North America. More concretely, we can say that Quebec is one of the few major French-speaking provinces in Canada. In fact, more than 95% of citizens are Francophone and it is this Francophone environment that makes it the best context for learning French.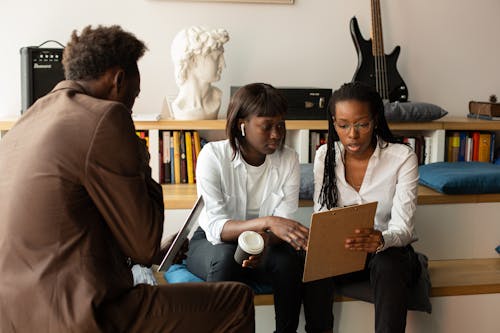 Quebec is also one of the safest large cities in Canada. It has the lowest crime rate in North America, making it an ideal destination for an extended stay and for sending your teens worry-free.
A dynamic city on a human scale
The residents of Quebec are happy and proud of their French-speaking culture. Quebec is full of activities and attractions that testify to a very lively and authentic cultural richness. In addition, Quebec vibrates to the rhythm of many major events and exhibitions that animates it throughout the year.
 How can I learn French in Quebec?
French lessons with Superprof tutors
Superprof offers French lessons to immigrants and locals living in Quebec. Whether you need beginner French courses or advance lessons, Superprof has all you need to learn French successfully.
Anyone is eligible for these courses in Quebec. With Superprof, it's easy to find a tutor for French lessons at your convenience.
MIFI's free online services
The Quebec Ministry of Immigration, Francization, and Integration (MIFI) offers international students a free online francization service (FEL). It allows you to learn French at your own pace and according to different formulas, whether you already live in Quebec or not.
The MIFI also offers online French as a second language exercise bank for beginner, intermediate and advanced students.
Beginner-level students can count on other relevant resources: educational institutions, private schools, and multiple online resources, etc.
Public schools
Public educational institutions (school boards, CEGEPs, and universities) offer a wide variety of options. Their objective is to develop the use of French in different contexts (social, community, academic and professional), to facilitate the pursuit of post-secondary studies, and to promote access to the labor market.
Private establishments: language schools and other organizations
Private schools offer language courses adapted to newcomers and flexible in their format: several levels (from beginner to advance), choice of timetables, and courses linked to certain specific fields.
The courses given in these schools are intended to be personalized and compatible with student schedules.
The Many Benefits of Living in Quebec
Living in Quebec has a multitude of advantages: culture, language, food, accessibility to education, and many more.
Here are some of the benefits anyone will enjoy if they live in Quebec:
Access to Quality Healthcare Facilities
Health care is generally accessible and affordable in Quebec. The "Régie de l'assurance maladie du Québec" (RAMQ) offers adequate coverage, but the private system can take over in the event of special needs.
Quality Educational Facilities
Access to free, quality education for all and the high level of universities attract many immigrants to Quebec. If the population is rather well educated in general, know all the same that the diplomas are often less important here than your professional experience.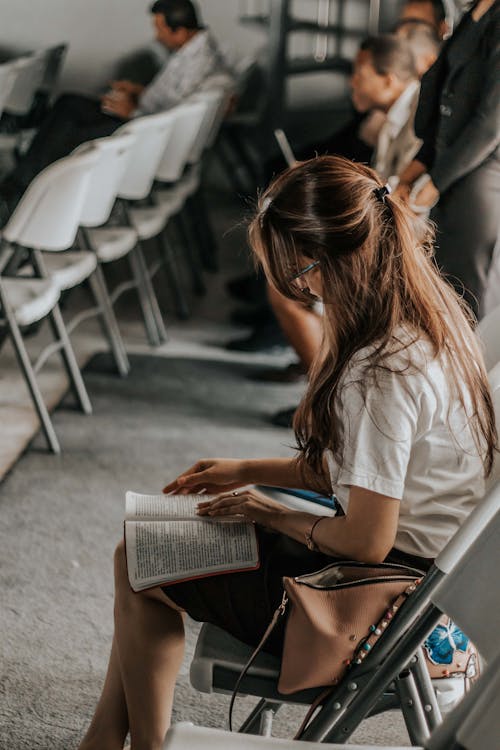 An exceptional and secure livelihood
Quebec City and its metropolitan region are places known for their safety. The city has one of the lowest crime rates in North America and was even designated the safest city in Canada for parenting.
Quebec, made of history and modernity, culture and nature, is the reflection of its inhabitants. It's safe, dynamic, innovative, welcoming, and effervescent; the residents enjoy a prosperous economy and an incomparable quality of life. In addition, festivals and events multiply and happen to the rhythm of the seasons.
Canada is known worldwide for its social stability and high levels of security.  However, Quebec City rises above this national standard and is known as the safest capital city in the country, and the second safest of all Canadian cities.
10 French Phrases You Need to Know
Are you planning to move to Quebec? You have to get acquainted with the French phrases people use often in Quebec; this will help in your effective communication with other residents. Here are some of the words and expressions that make the French language so unique in the province. Some of those phrases are written alongside their direct English translation.
Abriller
Cover someone with clothing or a blanket to protect them from the cold.
Adonner
The action word "to part with" is used to discuss something that happens by coincidence, or unintentionally. It can have other various implications depending on the circumstance.
Avoir du front promote le visit de la tête
Have a forehand around the head
This expression is used to denote that you're cruel or unkind. This term depicts somebody who goes excessively far in his impudence, who asks excessively, and who has a mentality that conflicts with socially proper lowliness.
J'suis tanné
In France, "tanner" has only one meaning: to transform skin into leather. In Quebec, to say that you are "tanned" means that you have had enough, that you are fed up.
Attache ta tuque
Nothing is more Quebecois than the tuque. In Canada, it is an essential accessory in winter. This is called the bonnet in France. But the expression in question means "Attention" or "Be prepared". Example: "I'm going to push this sled down the hill, fasten your toque!"
J'ai la langue à terre
I have my tongue on the ground
This term is used to denote that you're exhausted or hungry.
Easy, pompom
Calm the pompom!
Referring to the wool pompom that decorates the end of a tuque (or winter cap), this expression evokes an overly excited child bouncing uncontrollably in the snow. Putting two and two together, this delightful expression is used to refer to "calm down" or "relax" in moments of excitement or panic.
vtre vite sur ses patins
To be fast on your skates
This expression is used to denote that you're smart and rational in thinking. The expression draws on the unfavorable climate condition of a region, it's a compliment for someone to say that "you're smart on a skate."
Now that you know the important phrases you need to live and communicate with other people in Quebec, let's consider the best places anyone can live in Quebec.
The Best Places to Live in Quebec
There are many wonderful places anyone can live in Quebec, let's discuss some of the reasons you would want to live there.
The tranquility of the province and its security: This is one of the main reasons to settle in Quebec. If you are looking to live in a location where you feel safe, Quebec is a good option.
Variety of visas: Canada offers different benefits for residents in their country since they are interested in injecting a young and productive population into the economy. It is only a matter of investigating which one suits you and if you have the requirements to apply.
For the sake of cultural diversity: since it has a diverse population due to the aforementioned benefits. The country was ranked seventh on the list of those hosting the largest number of immigrants, demonstrated by the Department of Economic and Social Affairs.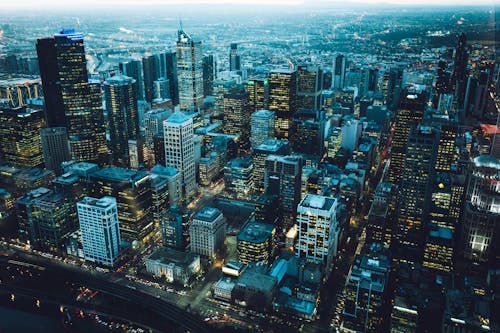 Here are some of the Best Places to Live in Quebec:
Sherbrooke
Sherbrooke is respected for health, amenities, and transportation. Indeed, the several health establishments that are found there as well as its many easily accessible infrastructures may have something to do with it. It is also home to the Université de Sherbrooke, the most popular university for students in Canada.
Blainville
The city of Blainville was also ranked high in the list of best cities in Quebec. It is, moreover, one of the most welcoming cities for families because of its houses within the reach of the middle class, its many childcare centers, and the many services offered to parents.
According to Statistics, Blainville is also one of the safest cities in the country with a very low crime rate.
Trois-Rivières
Trois-Rivières, which stands out for endorsing accessibility, health, and amenities. The development of the port park has enabled the creation of promenade areas, upscale condos, luxury hotels, shops, restaurants, and the Cogeco Amphitheater. A new lease of life for the city's economic and cultural activities!
Deux-Montagnes
The city of Deux-Montagnes is known for enhancing the factors of transport, conveniences, and anti-crime. Located between Lac des Deux Montagnes and the Milles Îles River, the Municipality of Deux-Montagnes promotes access to these water points by building facilities that overlook the lakeshore and the river. It has also been improving its cultural and sporting offer for several years.
This guide is enough to help you fulfill your dream of living in Quebec. If you find this article interesting, feel free to share.
The platform that connects tutors and students