The need for private tutorials is increasing in Canada as more students are beginning to appreciate it better. For academic support, students have the option of choosing between in-person and online lessons.
Location, cost, and availability are some of the major factors that influence this decision.
When it comes to one-on-one tutorials, the rules are pretty straightforward for the tutor and student. The tutor can fully understand how well the student is doing and know where to make any possible changes when they are physically present with the student.
For the students, you can interact better with your tutor when you're meeting them in person. You can even discuss other issues outside the teacher's particular subject, provided it is related to your academics.
However, it is a different ball game entirely for online lessons. To have a successful online lesson, the student must be determined to make it work. As a student, how do you make online tutorials work? First, see how to find online tutorials.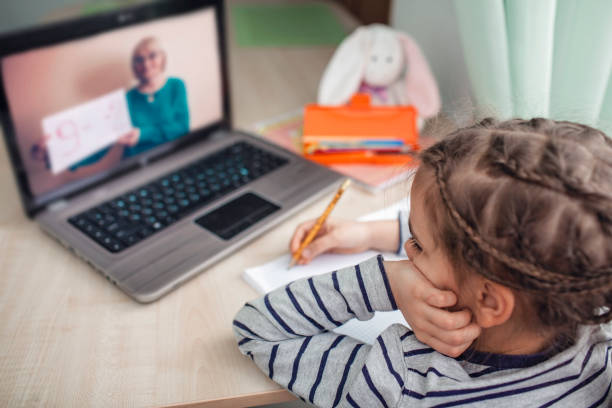 You must take several factors ]into consideration for this to happen. To make things a lot easier for you, we have decided to outline the best ten factors to consider.
The quality of the online lesson you will get is largely dependent on the tutor you choose. Quality tutors always offer quality online lessons tailored to the needs of their students.
When the professionalism of your tutor is in question, you might struggle to make online lessons work.
The internet is a place filled with several tutors posing to be qualified tutors. Without a firm understanding, you may fall victim to any of the wrong tutors out there. yThe best way to choose the right online tutor is to choose from a reputable online platform.
Several online platforms like Superprof offer tutors who have been properly vetted before being listed. When you hire from Superprof, you save yourself the stress and uncertainties of selecting random online tutors.
Properly organize the time and decide the cost of the tutorials
To make online tutorials work, you must know the best way to organize your tutorials. Private lessons are always more flexible than the regular lessons you get in the school system. This flexibility, if not properly managed, can make you unserious with your lessons.
To organize online tutorials effectively, you need to set out a time that works for you consistently. In doing so, you have to ensure the time also works well for your tutor.
Organizing online tutorials also entails deciding on the cost you will be paying the tutor. If you're hiring a tutor from Superprof, it becomes easy to determine the cost of the tutorials. Superprof tutors charge on an hourly basis for every lesson offered. As such, you don't get to pay when you're not learning.
Ensure you have the right online learning equipment in place
For a successful online lesson, having the right equipment is necessary. Other than the learning materials, you may not need any equipment for physical lessons. However, some important equipment has to be in place if you want online lessons to work.
First, you need a device which could be a laptop, your PC, or a mobile device. The continuous advancement in technology makes it easy to access online lessons from any device you have, no matter how small it appears.
Then, you need access to the internet via a router or WiFi. Beyond having access to the interest, you need a steady connection for effective flow during lesson times.
Other things you may need include a webcam, camera, microphone, and, if possible, a speaker. Don't forget to get a software application like Zoom, Google Meet, Skype, and even Clubhouse. Figure out the software application you are sure will work for you and your tutor.
Don't just listen; take notes as well when learning online
One of the mistakes students who take online lessons make is forgetting it is a lesson like physical ones. So, instead of writing like they will in a one-on-one class, they opt for listening alone. To make online lessons work for you, take notes as your tutor is talking.
The idea of taking notes during lessons is more important when it is impossible to record the teacher's lesson. Notes taken can be referenced subsequently when you are reviewing your lessons. It can also come in handy when trying to engage in further study to understand the subject better.
Location matters when it comes to online lessons. To get everything your tutor is saying, you will need to be as concentrated as possible. The wrong location could mean distraction for you, and when you are distracted, it becomes difficult to maximize your lesson time.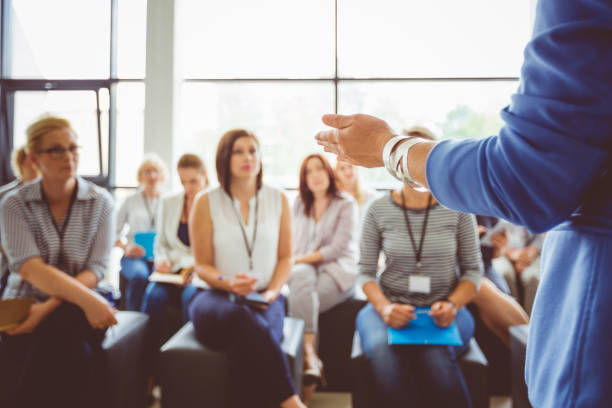 The wrong location does not only distract the student, it can also affect the communication of the tutor. Location determines the atmosphere of every lesson. A calm and serene location will always produce a good learning environment suitable for the student and tutor.
Imagine trying to take an online lesson in a busy Canadian market, weird, right? Yes, and it can result in you wasting an hour or two that would have been spent learning something new.
Whether it is in your home, hostel, or workplace, it is best always to find a suitable location that creates a good learning atmosphere. Online lessons work when the appropriate place is chosen.
Seek clarity and ask questions while the lessons are going on.
Patronizing your tutor isn't the right thing to do when taking online lessons. You will not learn anything that way, and the purpose for taking the online lesson will be defeated.
At any point in the online lesson where it appears you don't understand anything, call the attention of your tutor to that area. Ask them questions to get clarity before moving on. The more questions you ask, the better you understand the lesson.
Asking questions also makes online lessons interactive and helps you remember what your tutor teaches you when you need to.
Stay focused and avoid distractions.
Multi-tasking may affect the quality of your lessons, especially when it is an online lesson. To make online lessons work, you have to focus on the right window.
If possible, to maximize the time you will spend taking online lessons, you can close or minimize other windows, so there are no interference.
Use quality cameras and keep them on.
Remember when discussing the right equipment needed for online lessons? We mentioned a camera or webcam, right?
Yes, if you're using a camera, try as much as you can to keep your camera on.
Beyond keeping your camera on, you should ensure you're using a high-quality camera. Seeing your teacher clearly and following through on all the gestures they are making will help you understand the subject better.
Invest in a personal study during your free time.
If you're going to make online tutorials work or make the most of the lessons you're getting, you have to invest in personal study. It's possible to have a great tutor, especially when you're hiring from Superprof. But outside the lessons you're getting from the tutor, you need to study in-between sessions.
This comes with two-fold benefits. First, it helps you to appreciate what you were taught in the previous lesson. Then, it prepares you for the next session.
Your study helps you prepare possible questions you may have to ask your tutor in the subsequent lessons.
 Take calculated breaks in between your lessons.
All study and no break make every student appear dull, and the same applies when you're taking an online lesson. Some students are okay with learning for five hours at a stretch, while others prefer to break long lessons into shorter ones.
Whether you're subscribing to long lessons or you're fine with learning for a little while, taking calculated breaks is very necessary. It helps you refresh your memory and process what you have been taught.
From all of the factors discussed above, you will discover that the most important of them is choosing the right tutor. If you miss it when choosing a good tutor, the chances are that every other factor outlined may not matter.
Over the years, within and around Canada, Superprof has established itself as a leading online tutoring platform with quality teachers. Not everyone can get on the platform as a tutor because there is a vetting system to ensure only the best are listed.
Regardless of the course or subject you want to learn, you're guaranteed to work with the best. Every tutor the platform offers is certified in the subject they teach . Superprof tutors know how to make online lessons work for each student.
In conclusion, choosing a tutor from Superprof for online lessons is the best decision you will ever make. You're guaranteed quality online lessons similar to in-person lessons.
Your tutor will always be available at any time that is convenient for you. The good news is that you can enjoy your first online lesson for free. See the basic things you need for tutorials.
The platform that connects tutors and students