Many students are terrified of math. They hold a phobia against it. They believe it's difficult. That it's hard to grasp and only a genius ever get to master it.
Well, math is one of the simplest subjects taught in school. It is because it's a universal language the world understands. One plus one is two anywhere in the world. There's no other version of it that might be confusing.
This article however is not to sell you on the simplicity of math. But to teach you how to practice it.
Whether you believe it's simple or not, like any other subject or course, it requires practice to master it. It requires revision. With the internet, revising any subject is simple. You have a ton of tools, books, games, and worksheets available to you within a few clicks.
Dealing with math problems? See the easy way out.
This article highlights some of the resources that can help you revise math effectively.
The best Math tutors available
1st lesson is free!
1st lesson is free!
1st lesson is free!
1st lesson is free!
1st lesson is free!
1st lesson is free!
1st lesson is free!
1st lesson is free!
1st lesson is free!
1st lesson is free!
1st lesson is free!
1st lesson is free!
1st lesson is free!
1st lesson is free!
1st lesson is free!
1st lesson is free!
What is Revision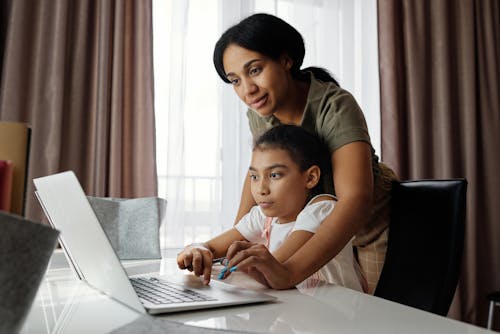 Revision, according to the Collins English Dictionary means "to read things again." It means before you start talking about revision, you must have read and understood the subject matter at least once.
Revision is not reading or studying for the first time. It is not meant to grasp a new concept.
So, when do you revise?
You revise to retain what's taught in class. According to research, you tend to forget 70% of what you're taught after 24 hours and 90% after a week if you don't revise it. You revise to avert the risk of forgetting.

You revise to remember. You tend to forget things after several weeks of study. Revision brings them back. You'd discover that as you revise, you quickly remember things you have previously forgotten. It's like watering a dying flower and then watching its beautiful leaves spring back to life.

You revise to prepare for a test. Many students only revise to pass tests. It's okay as long as you do not leave the revision till the last minute. Revision before exams brings a large chunk of what you have learned to the forefront of your brain.
Find tips for teaching kids division in this guide.
Why Math Revision is Important
Why do you ever need to revise math? Although revision can be a painful chore, with the right mindset, tools, and conditions, it's enjoyable. However you feel about it, it's a task you have to do for a couple of reasons you'd find exciting below:
Revision helps you retain and remember:

  Naturally, when you don't revise a thought, a concept, or an idea that already exists in your brain for a while, your brain thinks it's not important and throws it away to free up space. Revision is a way of telling your brain that what you are revising is important, so keep it right there. The essence of education is to remember, retain, and use what you learn to navigate the world. It can't be achieved without revision. I've seen many students term themselves as forgetful. That's not true. They have simply not cultivated the habit of not revising. Everyone forgets. Those who appear not to forget revise.

Academic success:

When you revise, you increase the chances of passing your exams. You tend to remember easily and answer questions on the go. It always leaves a sign in your academic performances. Whether you believe it or not, your academic performance shapes your future in many ways. The course we study, the university we go to, and the people we meet are functions of our academic performances. And to cap it all, it gives us some rewarding careers later in life.

Revision helps the student gain confidence in the classroom. Source: Pexels

Increases confidence:

A student who has revised goes into the examination hall with confidence. The belief that you have revised satisfactorily gives you unexplainable confidence to attempt any question. This confidence also helps you think around the questions you might not be able to solve. Not revising makes you vulnerable, full of fear and anxiety. Anxiety makes you forget everything. Even the questions you can attempt.
The best Math tutors available
1st lesson is free!
1st lesson is free!
1st lesson is free!
1st lesson is free!
1st lesson is free!
1st lesson is free!
1st lesson is free!
1st lesson is free!
1st lesson is free!
1st lesson is free!
1st lesson is free!
1st lesson is free!
1st lesson is free!
1st lesson is free!
1st lesson is free!
1st lesson is free!
Tips for Revising Math
To get the best out of your revision, you have to be strategic about it. See how to revise fractions.
Here are some tips:
Set a timetable for revision:

Setting a timetable for your revision gets you organized. First, you probably have subjects you revise other than math.

A timetable

helps you spread your time accordingly.It also keeps you in check and quickly helps you turn the act of revision into a habit.

Be practical:

Don't just sit down like a dummy and read through the texts. Get your hands dirty with practicals. Do it all. Solve all the exercises and then solve some more.

Don't run from your weak spots

: It's always easier to put the topics you don't like aside. That's not the aim of revision. The aim is for you to iron out your weak spots while keeping the strong ones in check. Spend more time on your weak areas. Certainly, with more time, you'd fall in love with them.

Practice exam questions:

Real exam questions could be tougher than practice questions. Get your hands dirty with them. They build your confidence and assure you that you can tackle anything in the exam hall.

Practice under exam conditions:

You don't have forever to answer questions in the exam hall. As you practice with exam questions, time yourself and put yourself in an exam mood.

Ask for help

: You may get stuck in the process of revision. Try all you can to unstuck yourself. Consult with books, notes, the internet, and everywhere you can think of. If you still can't find your way around it, ask for help. It's better to ask for help and move to the next question than spending an entire week laboring over a question.
Find tips for teaching kids the times table.
Best Online Resources to Practice Math
Since smartphones became popular, the number of apps in the market has skyrocketed. Apps are extremely common today that there's about any app to learn anything online. Math Inclusive.
Here are some math apps:
Gojimo from Telegraph:

If you are preparing for GCSE or A-Level, You're probably familiar with Gojimo. It's one of the most popular math revising apps with more than 28 GCSE subjects. Gojimo has helped a lot of students pass their exams. 

MalMath:

Malmath is an easy-to-use mathematics app designed to help students practice math. Malmath has thousands of solved exercises with a thorough step-by-step explanation.

GeoGebra:

GeoGebra is an app that covers geometry, digital algebra, spreadsheet, and probability. It is well designed and has a simple user interface. GeoGebra has a graph plotting feature that allows students to digitally plot graphs and analyze the points on the Cartesian plane.

PhotoMath:

PhotoMath explains basic math topics ranging from algebra, trigonometry, to calculus. The app is easy to use and has a lot of worked examples. It's a free tool that can be used offline with some limited functionalities.

Brainly:

the motto of Brainly is "For students, by student" This math app is like a forum where students can connect and ask questions. As a Brainly user, you ask and solve questions. Many students love it because it's a social forum where they are challenged with multiple problems to solve.

Komodo Math:

Komodo Math is a fully-fledged math app that was designed with parents and students in mind. It is structured in a way that parents and teachers can monitor a child's progress on the app. With a game-based reward mechanism, Komodo is fun to use. The app makes sure children learn and master the basics before moving to the advanced sections.

Rocket Math

: Rocket Math is a fun app for learning math. The math problems in this app are simple. It helps students reinforce math topics without frustration. The app aims to get students to keep solving problems,

Prodigy

: Prodigy is a popular math app built on entertainment. It helps students learn and practice math basics. Prodigy has a reporting system that allows parents and teachers to identify areas students struggle with and provide help accordingly.
Other Resources for Practicing Math - Websites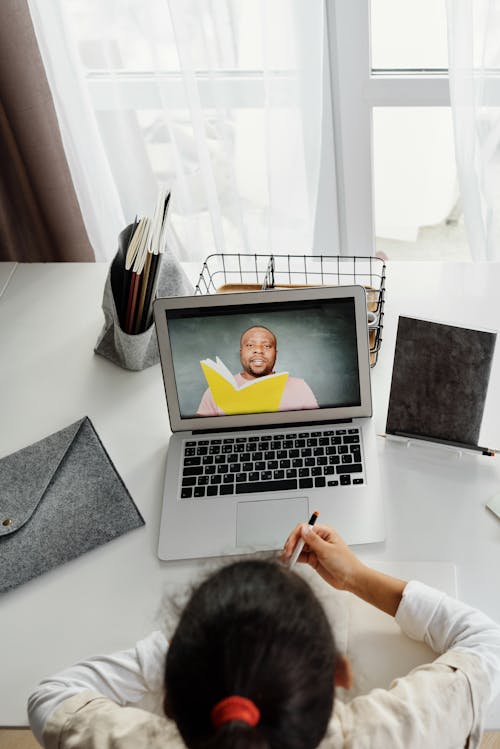 Here are some websites that provide intuitive math practice:
OnMath

: If you're looking to ace your math exams, Onmath.com has a lot of resources to get you prepped. The website has tons of resources for all levels of math students. Their resources include text-based explanations, videos, and worksheets. They have a lot of practice questions you can try your hands on. Their team of dedicated experts updates the site regularly.

Lxl

: Lxl has millions of users globally. It is designed for both parents and students. While students go through the carefully designed learning route, parents and teachers can monitor their progress. In terms of the volume of resources on Lxl, you can't beat it. They have over 90 billion questions answered in math, language arts, science, and social science.

Mathedup

: Mathedup is segmented based on math topics. It's strictly a website for learning and practicing math for all levels of students including those preparing for GCSE. The website has video tutorials on virtually all math topics. Their lessons and examples are well explained and easy to follow. They also have plenty of exercises you can practice with.

Superprof

: Superprof is an online tutoring platform that connects learners with professional tutors. There are thousands of professionals on Superprof who are experts in various academic disciplines including math. You can visit the site, register, choose a tutor and start learning. One of the most incredible features of Superprof is that tutors on the platform are professionals and their services are highly affordable. More so, they charge no fees for the first hour of your lesson. They offer the best support to students. No matter your challenges, or level of education, there's a math tutor for you at Superprof.
The platform that connects tutors and students