Spanish education is not a new concept as there are over 70 million Spanish speakers globally. The language has its origin far into many centuries ago—little wonder why it is the second most spoken language after Chinese.
Many native English speakers do not usually have a problem learning Spanish as most of the vocabulary is similar to English. But for other language speakers, the story might be a bit different. That is why it is essential to understand the national curriculum for Spanish education.
Over the years, there has been a tremendous increase in foreign language learners, including Spanish. Most people are interested in learning the language due to its high diversity and importance in the corporate world.
If you want to learn the Spanish language in Canada, be assured that you already have many options on your plate. You can learn Spanish by enrolling in language lessons in a school. You can also learn Spanish by enrolling in language courses in a college or university. However, the most convenient option most people opt for flexibility's sake is to hire a tutor from Superprof for home lessons.
See how to find the perfect Spanish teacher.
On Superprof, you can find tutors who understand the national education curriculum for the Spanish language and know how to help you become fluent in the language based on national teaching standards. Isn't that awesome?
Many language teachers follow the teaching standards of the national education systems, which aim to train students to become fluent in a foreign language to use their language skills to earn a living when they eventually travel abroad.
The best Spanish tutors available
1st lesson is free!
1st lesson is free!
1st lesson is free!
1st lesson is free!
1st lesson is free!
1st lesson is free!
1st lesson is free!
1st lesson is free!
1st lesson is free!
1st lesson is free!
1st lesson is free!
1st lesson is free!
1st lesson is free!
1st lesson is free!
1st lesson is free!
1st lesson is free!
Learn Spanish in Elementary School
Whether you indicate interest in learning a foreign language or not, your first exposure to Spanish may be in elementary school. While there, students are exposed to the basic vocabulary of different foreign languages at this educational level, including Spanish.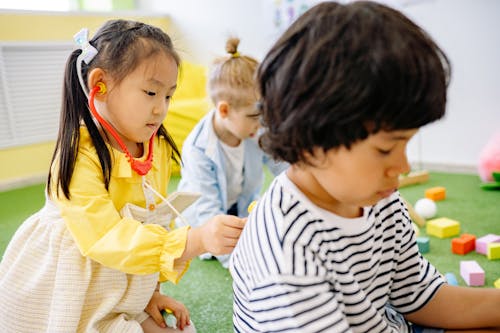 As the student progresses to high school, they will encounter more complex Spanish vocabulary, spellings, and grammar. This will form part of their linguistic training in high school for students who have it as their major.
Generally speaking, learning Spanish to become fluent is centered on learning how to speak and write in
Spanish. But what if your province's educational curriculum doesn't offer an opportunity to learn a new language until later in your academic level? There is no problem. No matter your educational level, you can always learn Spanish from a private tutor on Superprof.
With Superprof, you can choose your Spanish courses and learn the language at your pace. You can even opt to learn in groups or invite the teacher to teach you at home during your leisure time.
How Spanish Language and Culture Can Help You Become Fluent
Becoming fluent in Spanish entails a lot. It is not about memorizing popular Spanish vocabulary or slang. Learning the rules of grammar of the language isn't enough either. Learning about Spanish history and culture contributes immensely towards a student's understanding of the language.
Understanding Spanish culture will help you correlate with past events and narrate your daily life experiences using the language. You will also find it easier to communicate verbally using popular slang and vocabulary.
The aim of the average Spanish student range from:
Learning Spanish to enable them to understand others and express themselves easily
Learning Spanish to build their network and meet more people
Learning Spanish to develop argumentative points
Are you planning to take Spanish lessons in Canada? Chances are, your reason is not far-fetched from the ones listed above.
As a beginner, to help you understand the Spanish culture, your tutor may expose you to the fundamentals of Spanish culture, such as learning about the geographical landscape of the country, heritage, rivers, and traditions.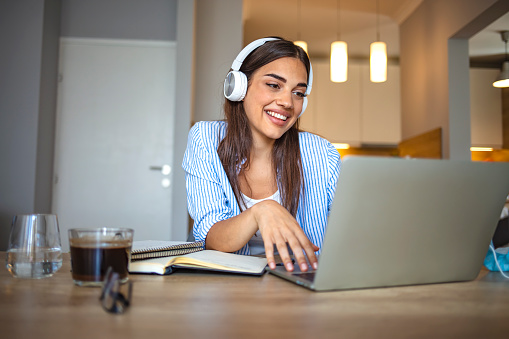 As you discover these ideas, you will have two options, to take your Spanish lessons further or take a bow after learning how to communicate using basic vocabulary.  If you plan to further your language lessons further even up to university, you may have to imbibe Spanish literature into your language curriculum. This doesn't exclude other training on grammar and pronunciation in Spanish.
However you want it, Superprof tutors are up to the task. Find a Spanish teacher today!
Learn the Spanish Language as a Teenager
For many students, language learning won't start until they clock 11 or 12 years of age. Unfortunately, this is usually the case if you live in a region where the educational system does not emphasize foreign language education in elementary school.
If you weren't fortunate enough to learn this fantastic language as a kid, it is not the end of the road now; as a teenager is another unique opportunity to seize and take your language learning to a higher level.
There are many Spanish languages for teenagers in many provinces of Canada that allow teens to become fluent in Spanish, from verbal expression to listening and writing skills. At this stage, students also learn how to set goals for themselves as they learn Spanish and take appropriate tests.
Setting goals concerning your language studies will help you to stay on track with your purpose and objectives. More so, you can easily track your progress over time and measure your growth or lapses.
Spanish courses for teenagers are meant to help the student dive deeper into the world of language learning and achieve fluency within a specific time. They include courses that cover topics on:
Punctuation
Grammar
Spelling
Alphabet usage
Time, date, and seasons
Pronouns, numbers, and adjectives
Verbs and tenses
Learning these in Spanish could be overwhelming for the average student, especially if you don't have anyone to lean on for moral support. But not with Superprof tutors. All over the world, Superprof language teachers are known for their high level of flexibility and tactfulness. This helps them give their students all the support they need to see them through the language learning process.
There is much to learn about Spanish that you may not know. That is why it is essential to understand your language learning needs and work with a tutor who knows the best approach to use to achieve them seamlessly.
Learning Spanish in High School
Do you want to enhance your linguistic knowledge as a high school student?  Or do you want to jumpstart your Spanish lessons during the summer holidays before class begins? Many high schools offer foreign language studies for many years. They include German, Spanish, Italian, Chinese, and Japanese. These courses are most times elective throughout high school education. But they could sometimes become mandatory, at least at the primary level.
Students interested in language studies in high school could take advantage of these programs and ace their linguistic studies. Studies have shown that more than 30% of students who study a second language in high school are likely to further their language studies at the university.
Superprof will be more than happy to help you discover the joy of learning a second language. For example, Spanish is one of the popular languages spoken in Canada. That is why there are thousands of Spanish natives in various provinces in Canada.
Not just that, as language education grow, more people are becoming aware of its benefits and how they could leverage the knowledge as a lifelong career goal. This has led to the tremendous increase in Spanish language learners in recent years. This includes kids, teens, and adults who expressly indicate their interest in learning Spanish in Canada.
If you want to take Spanish language courses in college, some schools require fundamental to intermediate fluency. This means you should possess some years of foreign language experience in high school or any other language learning center.
If you lack such knowledge, you may be asked to take several pre-language courses to qualify you for the primary language courses. The best part is that you can even major in one of these courses and eventually share your knowledge with others either as a side hustle or other occupation.
However, you choose to learn Spanish, and there is no better way than having a mentor who understands you.
When it comes to learning Spanish, there is no such thing as "too early." The earlier you harness the opportunities at your fingertips, the better for you. Imagine if you had learned Spanish as a kid or even in elementary school. Now, all you may have to do is to take one or two courses to brush up your speaking skills, and you will quickly become fluent.
By learning Spanish, you are opening a new door of opportunities. As you may already know, Canada is a nation of cultural diversity. Its citizens have deep roots in different cultures, languages, and traditions.
See what to do before a hire a Spanish teacher.
Spanish is one of the most spoken languages in Canada after English and French. If you become fluent in this language, you can easily converse with millions of speakers across different provinces. To learn more about how to leverage this opportunity, hire a Spanish tutor right away!
Before anything, find out the cost of Spanish lessons.
The platform that connects tutors and students