Have you ever received an invitation for a phone interview? You may be tempted to ask "what's the big deal"? After all, it's just a phone call and you won't have to show your face or wear your best clothes.r
That's far from it. Passing a phone interview is more than just receiving a phone call. If you don't get it right that instance, you may never get another chance to make a good impression. So why not put all the effort and ace your phone interview?
The best way to pass your phone interview is to learn how to approach it the right way. If you know what your prospective employer expects of you during the phone conversation, you are less likely to make any mistake. Nevertheless, you also have to act smart and play your cards well. Otherwise, you might not win the game.
Superprof, as helpful as it is, has once again provided valuable tips that can make you pass your phone interview with ease. Follow us as we unveil the secrets to successful phone interviews.
The best tutors available
1st lesson is free!
1st lesson is free!
1st lesson is free!
1st lesson is free!
1st lesson is free!
1st lesson is free!
1st lesson is free!
1st lesson is free!
1st lesson is free!
1st lesson is free!
1st lesson is free!
1st lesson is free!
1st lesson is free!
1st lesson is free!
1st lesson is free!
1st lesson is free!
1st lesson is free!
1st lesson is free!
1st lesson is free!
1st lesson is free!
1st lesson is free!
1st lesson is free!
1st lesson is free!
1st lesson is free!
1st lesson is free!
1st lesson is free!
1st lesson is free!
1st lesson is free!
1st lesson is free!
1st lesson is free!
1st lesson is free!
1st lesson is free!
1st lesson is free!
1st lesson is free!
Why Companies Use Phone Interviews
Most employers prefer phone interviews because it helps them filter the right pool of candidates to call for an in-person interview. It is a great way to narrow the pool of applicants and make the right selection where nearly half of the applicants may be unqualified for the position.
In recent years, phone interviews gained much popularity, especially with the advent of remote work. However, this interview style gained much dominance and became a more accepted style of interviewing potential candidates during the global pandemic. Companies, in a bid to protect the health and wellness of their staff, many of them opt for a remote interview process.
The process only allows the interviewer (excluding other staff members) to speak with the candidate and ask different questions to gauge their competence level. Most companies don't bother requesting another round of interviews after the phone conversation due to the COVID-19 pandemic. They just send a reject email or an acceptance email to the candidate after a while.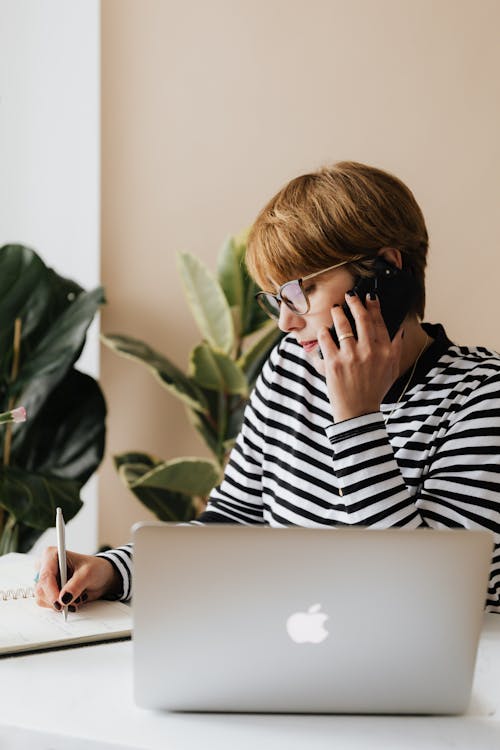 Still, a phone interview is considered by many as the most convenient interview style for both job seekers and companies seeking employees.
Businesses see phone interviews as a low-cost method of finding the perfect candidate for a specific position. They do not need to organize any panel, spend money on stationary or incur any other costs to make the interview a success. On the other hand, most job seekers see it as an escape route from the tension they usually feel when they answer questions physically while facing the interviewer. More so, they don't have to worry about dressing appropriately.
If you are preparing for a phone interview, you can even sit on your couch and in your pajamas to receive the call. But that doesn't mean you shouldn't prepare yourself physically and intellectually.
Although phone screen, (as it is popularly called) is not a physical interview. It would help if you still got a lot done physically before your interview time arrives. If you approach it haphazardly, you may end up screwing the entire process.
How to Prepare for a Phone Interview
We know you want to ace your phone interview and make it to the next round. Superprof has provided the best phone interview tips for anyone to follow for success.
Time is of great essence when it comes to interviews. As soon as you receive a notification for a phone interview, swing into action and start preparing. The earlier you start the better.
How much do you know about the business? A thorough interview preparation ensures that you understand the job description perfectly and do a bit of research about the company. The interviewer may ask you specific questions to enable them to discern whether you know the position you just applied for online.
Aside from the above, it would also help if you can get a list of typical interview questions they may likely ask and provide your answers to the questions.
Show evidence that you are the perfect fit
Nothing beats an interviewer's imagination than showing them you are a perfect match for the job. Learn how to match your qualifications to the job description and make them feel they would miss out if they fail to hire you.
Most job seekers who use this bait can attest that it hardly fails.
Prepare your job materials
You should expect your interviewer to ask you questions about your resume. So it would help if you had them ready on the desk alongside other credentials such as your degree. That way, it will be easier to refer to it during the interview.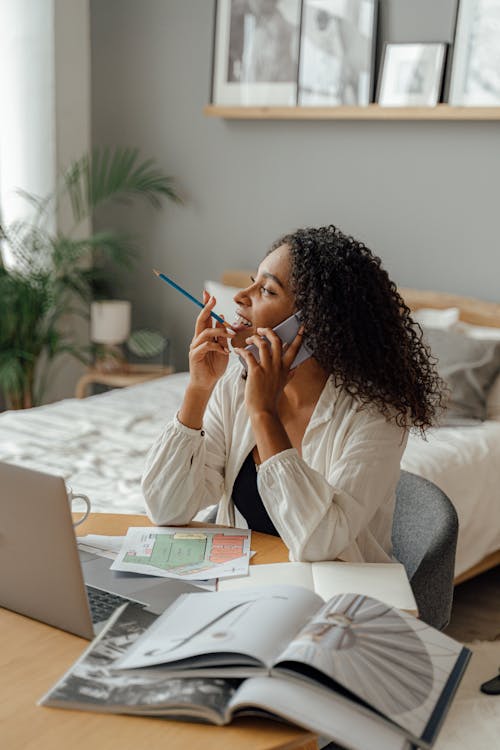 It is also necessary to copy the cover letter you sent to the company when you applied for the position. The interviewer may also ask you some questions relating to your background and other previous positions held in the past. You should draft the information in a sheet and place them on the desk before the phone rings.
See tips for writing an attention-grabbing cover letter.
Practice with a mock interview
A phone interview is not all about asking questions via phone call. There is more to it than what you think. That is why it is necessary to practice beforehand using a mock interview.
To do this, you could have someone close to you ask you possible interview questions via phone call while you answer the appropriately. This is also an avenue to know how you sound on the phone. You can quickly tell f you sound confident, desperate, or confident.
Record the phone conversation and replay it several times so you can know where to improve on and which answer to provide in detail.
Prepare for the phone call
Before the time comes, ensure you confirm the details once again, such as whom you will be speaking with, the time and date of the interview, and how long it may last. It is also great to determine if you can place a call through or wait for the call from the company.
If something goes wrong during the call and the interviewer fails to call back immediately, do not panic or conclude in haste. You should be able to get a call back after a while or have another chance to reschedule the appointment.
Another important thing you mustn't forget is to receive the call in a quiet and conducive environment that is free from distractions. Read more tips here.
How to Make the Best Impression on Your Interviewer
Answer the phone politely
We recommend you let other members of the family who live with you know that you are expecting an important call. This will help you keep the environment distraction-free throughout the phone conversation.
When the phone rings, answer it by yourself. Avoid answering timidly. Be confident as much as you can and greet the interviewer before mentioning your name.
Avoid interrupting
Ensure the interviewer has finished asking a question before you answer. Always follow the interviewer's lead and ensure he starts the conversation first. If you have something you want to say, jot it down and speak when you have the chance to do so.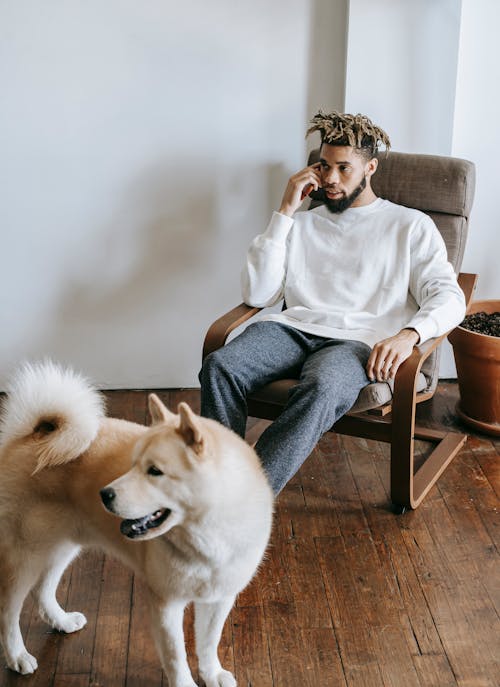 Giving answers
Most interviewers give their candidates enough time to think of possible answers. But don't worry if you don't have so much time to provide relevant answers to the questions.
If a question is not straightforward, don't be afraid to ask him to repeat himself. And when he does, listen attentively to get the point.
Below are some general do's and don'ts to follow during a phone interview
Don't eat, drink or smoke during a phone interview.
Do smile. Although the interviewer can't see your smile, it can easily change the tone of your voice to a positive one. Aside from that, it gives your voice more enthusiasm and energy.
Do focus. No matter what is going on around you, please don't allow it to draw your attention from the interview.
Do not rush your answers. It is okay to take a moment to think about your thought before saying them. It doesn't mean you don't know what you are doing. But it is a great way to demonstrate that you carefully think every answer through before saying them.
Do take notes. Since you are discussing on the phone, it may be harder to remember what you said previously. You can easily refer back to the notes after the phone call.
Do ask questions if you have any. This will give the interviewer a clue that you were following through all along. Just before the call ends, thank the interviewer expressly for the opportunity.
Remember your goal is to establish an opportunity for a face-to-face interview with the company. Ensure you follow up after the interview by sending a thank you letter, which could open the door for receiving the job offer you seek.
With the tips outlined above, we think you should be prepared to face any phone interview with confidence. Go ahead and brace up, and you shall succeed.
See how to use your resume and cover letter for different job applications.
The platform that connects tutors and students