Photography is a call of the heart. One does not decide, from one day to the next, to put heart, mind, body and soul on the line in pursuit of the perfect image out of whimsy.
Those who have heard the call from behind the lens generally have a strong sense of the aesthetic, extreme powers of observation, and a drive to capture everyday scenes and extraordinary beauty, recording them for posterity.
Are you forever cradling a camera? Do you usually sling a bag full of lenses and filters over your shoulder before setting out?
Does your tripod feel like a natural extension of your own limbs?
If all of this resonates with you, there is a good chance that you are meant for a life behind the camera.
Let Superprof help you find your way into, and your place among the ranks of professional photography!
Find photography courses Vancouver here.
The best Photography tutors available
1st lesson is free!
1st lesson is free!
1st lesson is free!
1st lesson is free!
1st lesson is free!
1st lesson is free!
1st lesson is free!
1st lesson is free!
1st lesson is free!
1st lesson is free!
1st lesson is free!
1st lesson is free!
1st lesson is free!
1st lesson is free!
1st lesson is free!
1st lesson is free!
Professional Photography: the Nature of the Beast
Beware of setting yourself onto any idealistically-wrought path! It is vital to recognise not just the upsides, but the pitfalls of any craft you wish to master.
That statement was never more true than in the world of professional photography!
In reality, the professional photographer takes a three-pronged approach to his work.
Let us now investigate them.
Capturing Images
Fashion photographers, those specialising in portraiture, commercial photographers and photojournalists all have a prime directive: take pictures of their subject.
It should go without saying that shooting indoors and taking landscape pictures require completely different skill sets.
Lighting, environment, calculating angles and framing shots: all of these variables change, from scene to scene.
Does your shoot have a theme that must be subtly disclosed? Is there an overall theme to your photographic art?
Does the job you were hired to do entail more realism, as is the case with photojournalism and street photography?
Are there people to be photographed? Are they wearing complementary colours and adequate makeup? Do their clothes clash with the background? How to pose them?
As you can see, preparing for a shoot usually takes longer than actually pressing the shutter button.
Processing and Post Processing of Images
The next step any pro will undertake is creating visual art out of the ephemeral images s/he has snapped.
If you are a fan of film photography, obviously you will have to develop your negatives.
Every accredited photography course should give training on how to work in the darkroom!
Still, there are some photographers who rely on a laboratory to develop their film.
The downside to trusting a lab is that any retouching is out of the question.
Digital Editing of Images
Purists state that working with film gives more weight to every shot they take. Each click of the shutter represents one unique vision: a single moment, suspended in time.
In film photography, each picture taken has a cost attached that makes the photographer much more conscious of pressing the shutter.
By contrast, digital cameras afford the luxury multiple snaps of the very same thing and, depending on the camera model employed, s/he can take rapid fire shots of the very same moment.
A drop of water, endlessly falling; the night sky, perpetually starry...
Upon review of DSLR captured images, you can discard the shots deemed inadequate, without it costing anything.
Still, even a multitude of images might not have a money shot among them.
That is why post processing of digital photography is essential. Software such as PhotoShop and Lightroom are the digital SLR photographers' best friend.
Adjusting brightness, erasing unsightly shadows, enhancing focal points; maybe adding some background are all possible with Adobe and other software.
Let us abstain from editing models' contours, though. That could cause you an unwanted backlash.
Look up photography courses london.
Selling Your Work
Let's face it: the only way to make money as a photographer is to sell the pictures you take.
Would any photographer worth his film, or any digital camera photographer trust the sale of his images to a second party?
That happens more often than you would think.
The very nature of the business of photography demands hustling: to the next shoot, finding the next client, capturing images before the light wanes...
The logistics of the business, of which selling is but a small part, is sometimes handled through an agent or, if the reputation of the photographer in question does not yet warrant an agent, through a trusted business partner.
It would be burning the candle at both ends to be photographer and business manager!
Still, many beginners in the business of photography chase jobs and sell their work themselves.
The logistics of running a professional photography business should be thoroughly considered before settling on photography as a career!
Find photography courses Calgary here.
Competencies of Professional Photographers
Photographic pioneers Ansel Adams and Anne Geddes became famous photographers as a fluke.
Neither had any formal development in the art of photography; they achieved the pinnacle of their respective fields through trial, error and experimentation.
One does not generally become a photographer of renown because of a burning passion and certain talent for capturing images - although those qualities do help.
In today's competitive market, professional photographers of all types tend to progress faster in the business if they have mastered essential key skills.
Technique and Creativity
There is a furious debate raging on about whether formal education unlocks creativity: does academic knowledge permit greater license for one's mind to roam?
Or is the inverse true: too many facts cloud and crimp the ability to imagine?
One aspect of fostering creativity through education that we are sure of: if you know what is possible, you may feel compelled to reach for what is, as yet, considered impossible.
Thus we lump photographic technique and creativity as two equal halves of one essential ingredient of professional photographers.
Just as ballet dancers drill for years to achieve flowing movements and seemingly effortless form, the same exigent demands are placed of photographers.
More than anything, photography is an artistic endeavour. At least, it should be!
Going back to ballet dancers, just for a moment.
Is repetition of well-rehearsed choreography actually art? Or is it mimicry?
The best dancers, and the best photographers constantly push the boundaries of their art, inject new emotion, find new ways to express themselves in dance... and in photography.
Museums, festivals, family and social events; sunrise and sunset and rainy days: all are opportunities to refine your art!
Never leave home without your camera. It is the best way to find new means of expressing yourself through the art of photography.
Take online photography courses here.
The Ability to Relate
Be you a wedding photographer or more into photojournalism, the ability to communicate effectively is essential.
Discussing contracts with clients, instructing models on how to pose; relaying instructions to your team – makeup artists, hairdressers, lighting technicians and assistants: you will need tact and diplomacy in all of these exchanges.
Forget the irascible artist stereotype! Any exposure you have to the public demands civility as well as confidence and professionalism.
A Working Knowledge of Photographic and Lighting Equipment
The evolution of photographic equipment, just over the last twenty years, has been phenomenal!
To that we affirm: the best way to keep up with the changes in photographic technology is to attend workshops and tutorials.
If your schedule proves too demanding, you should keep current by reading trade magazines and watching videos – of macro photography, of how to use RAW to display your work.
You can pick up tons of photography tips from other pros from online photography blogs!
Let us use gridding your shot, as an example.
For a hundred years, the most important aspect of photography composition was centering.
Today, it is recommended to use the rule of thirds, placing the focal point of your imaging slightly off-center and a bit to the top of the frame, to give the picture a more attractive and engaging appeal.
These and other depth of field tricks can all be discovered through photography workshops, either online or at your local branch of a photographic society.
In other words: in communion with more advanced photographers.
Popular Photography Styles to Master
Many pros may advise that you specialize in one or two photography styles as a way of carving a niche for yourself out of the pool of different specialties that exist in the world of photography. Still, it is not out of place to experiment with varying styles of photography. Aside from the many experiences you gather from these photography skills, you will also be able to expand your skill-set and subconsciously build a rich portfolio if you leverage more than one photography style.
This means that you can learn valuable lessons and photography techniques across different styles before you eventually settle for one or two, depending on your preference. Below are some photography niches or types you can master, either at the beginner or advance levels.
Photojournalism
Have you ever seen someone describing a historical event using photos? There are high chances that the person is a photojournalist. Photojournalism is a narration of a newsworthy event using images. It is usually objective as the narrator states facts based on the evidence on the pictures and not his ideas.
Photojournalists are usually seen in events to capture unplanned and memorable moments. Many magazines and newspapers publish their work routinely.
Start photography courses Toronto here on Superprof.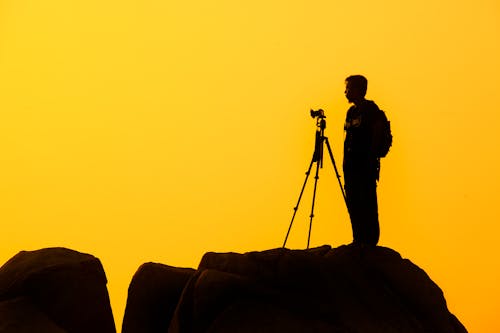 Portrait photography
Here is one of the most common photography styles many beginners fall in love with at first experience. It is a photography style that captures the personality or mood of a person. For this style, the eyes and face are usually the focus irrespective of whether they are full pose, close up or full body photos.
Some popular photography types in this style include a family portrait, professional headshot or senior photos.
Still Life photography
This style of photography involves the capturing of inanimate objects. It is a common feature in advertising and stock photography. They are either natural or human-made and a common feature of many magazines, catalogs and brochures.
Sports photography
Sports photography is all about capturing priceless moments in sports and other related events. Professional photographers in this niche understand how to capture priceless moments that will depict the passion, emotion and drama in a particular sports event.
This kind of photographer knows the best trick and tactics to shoot faster and focus on exciting angles.
Fashion Photography
Fashion photography is the idea of glamorizing clothes, bags, shoes, and other accessories and capturing the photo to make it desirable to the audience. Such images are usually published across various social media platforms, magazines and journals.
Many aspiring photographers desire to settle for this niche because of the massive demand for fashion photographers by product vendors. Also, it gives them the avenue to explore their creativity profoundly and take photos in a manner that will make them appealing.
Many fashion photographers take on an exciting and thrilling career by travelling with their host to various locations and fashion shows. Little wonder why many experts describe this style of photography as the 'heart of photography.'
Architectural Photography
This style of photography focuses on capturing images of various architectural designs and building structures for various reasons. Civil engineers and contractors utilize this photography style for marketing and professional purposes mainly.
These photographers are skilled in capturing and showcasing a building's most appealing parts and curves. They also know how to work with natural light and use it well to their advantage for exteriors.
Irrespective of what you know about them, architectural photographers are a rare gem, and they are priceless assets to building contractors, real estate investors, real estate agents, designers and architects.
What's next?
After settling for your preferred photography style, the next thing to do as an aspiring photographer is to get used to standard photography terms used by experts and beginners in the industry.
The best Photography tutors available
1st lesson is free!
1st lesson is free!
1st lesson is free!
1st lesson is free!
1st lesson is free!
1st lesson is free!
1st lesson is free!
1st lesson is free!
1st lesson is free!
1st lesson is free!
1st lesson is free!
1st lesson is free!
1st lesson is free!
1st lesson is free!
1st lesson is free!
1st lesson is free!
Basic Photography Terms for the Aspiring Photographer
Before now, you might have heard most pro photographers and even beginners learning the ropes using these terms occasionally. You might already know the meaning of some of them. But there may still be some that could be a puzzle to you. Here is a glossary of some standard terms used in photography. It is essential to master them if you must kick-start your journey to becoming pro photography soon.
This refers to the extent to which an image is in sharp focus. It is influenced by a variety of factors such as the distance from the subject to the background, the length from the camera to the subject as well as the aperture.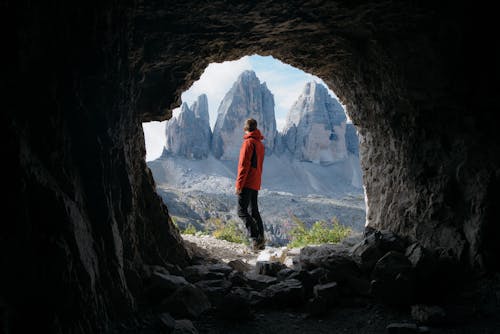 Exposure refers to the degree to which an image is dark or bright. If it is too bright, it is referred to as 'overexposed.' But it is said to be underexposed when it is too dark. The exposure of an image depends on the shutter speed, aperture and ISO.
Unlike our natural eyes, the camera is not configured to adjust automatically to different types of light. That is why it is necessary to set the white balance of the camera before shooting.
This will ensure that all images taken will have the right color without showing shades of yellow or black inside white. Many pro photographers prefer to set the camera to the auto white balance that comes with it. And this is perfect for nearly all situations.
The lens of the camera has a hole through which light passes to the sensor. This space is called the aperture. It is more or less like the pupil in the human eye. Although they are uniquely different, they work with the same principle. This is because the wider the pupil, the more light that penetrates the eyes.
Focal length is used to describe the size of the camera lens. Technically, it is best described as the point where light generates in the lens to the camera's sensor, and it is in millimeters. Many beginner learning photography may be thrilled to know that the focal length does not refer to entire of the lens but a portion of it.
This is a term mostly used by photographers to describe the areas out of focus in an image. It is commonly used in portrait photography where the background of the image is blurred.
Therefore, it is used to describe the extent of the background blur in an image.
The shutter of the camera is designed to open and close. This is to enable light to get to the imaging sensor quickly. With a faster shutter speed, less light is permitted to penetrate the camera imaging sensor, while a slow shutter speed allows more light to hit the imaging sensor.
Learning Basics of Photography in School
Although no formal education or degree is required to become a professional photographer in the UK, we strongly urge you to seek academic formation prior to establishing yourself as a photographer of any type.
If you intend to earn your living as a professional photographer, the very best place to start is to enrol in college and earn a BA Honors photography degree.
Should three years at university be out of your reach, you can seek out an accredited photography course online to earn your Level 3 certificate.
Make sure the course is accredited! Otherwise, the quality and breadth of education you would be treated to might be questionable.
Whether you wish to specialise in landscape photography or you hold that commercial photography would be more lucrative in the long run, you can be sure of finding a programme that will take you through the basics of photography, all the way to capturing museum quality shots.
Most three-year programmes cover:
basic through advanced photography, developing and editing of the photograph
how to enhance digital images and other skills related to digital imaging
Business aspects of professional photography
You would also learn about the history of photography, study the technical skills of master photographers, learn to work with black and white, as well as colour film – including how to develop and retouch images.
As you become more advanced, you may be sent out on assignment, shooting in obscure locations around town or in a photography studio.
These assignments are meant to help you refine your photographic talent into the specialty you hope to embrace upon graduation.
One of the best aspects of attending photography school is that they will assist with job placement and mentor you, even after graduation!
What Can You Expect to Earn?
We don't dispute that your love of photography drives your desire to become a photographer.
As always when one finds one's passion, more pragmatic concerns intrude!
Unless you are independently wealthy, you will need to earn your living.
If photography is indeed your career choice, you will want to know if you can support yourself and maybe your family on what you can earn.
The short answer is: it depends on what type of photography you specialise in.
It is true that some forms of the art are more lucrative than others.
Portrait photography, commercial photography, wedding photography and food photography rank high on the list for earnings.
Wildlife and nature photography, night photography and travel photography, on the other hand, are all catch as catch can propositions.
Andy Rouse, the renown animal photographer and aviation enthusiast suggests: Find another line of work, or do it only as a hobby. The market is completely saturated.
Richard Peters seems to concur. He supplements his income by writing articles on advanced photography for various magazines and websites.
He also enters competitions, and any prize money he earns goes right back into his business.
Because there are no baseline regulations on photographers in our country, how much we charge and what we earn is solely up to us.
The average commission fee for a wedding photographer, anywhere in the country, is £663.
Scottish photographers' average fee is £621 while, in London, the best photographers command £8750!
You will have to remember that a portion of your earnings will be sunk into buying new equipment and paying any business overhead you may have.
Studio rental, supplies, equipment, paying any assistants, and maintenance fees all count as business overhead.
And, above all else, you must pay into HMRC. Please don't forget to do that!
For a sure bet on a living wage, seeking employment with an established studio or concern would be your safest alternative.
You may find your creativity stifled by routine employment. On the other hand, you can consider taking such a position as paying your dues, and still have time to flex your creative muscle during your off time!
In Summary
Photography is visual storytelling: both through the subjects you capture and through your own, inimitable style.
Communication, creativity and technique are what define the successful photographer.
Of the many avenues to learn photography, obtaining a degree from university or an accredited online photography programme is the surest way to establish your credibility as a professional photographer.
Besides your desire to express yourself, artistically and professionally, from behind the lens, the largest concern of professional photographers everywhere is earnings: can you make a living from photography?
And here, dear camera wielder, is where the rubber meets the road.
How you engage in the field – independently or through an already established business, will determine not only how much you stand to make, but what you stand to get out of your new career as a professional photographer.
Good luck!
The platform that connects tutors and students