Homework provides an avenue for your teacher to know whether you understand the topic taught in the classroom. To do your homework effectively, you need to master a few organising skills. It will help you plan your time and organize your to-do list so you don't lag in homework or stress while doing it. Here is how you can plan and get it done quickly.
The best Homework help tutors available
1st lesson is free!
1st lesson is free!
1st lesson is free!
1st lesson is free!
1st lesson is free!
1st lesson is free!
1st lesson is free!
1st lesson is free!
1st lesson is free!
1st lesson is free!
1st lesson is free!
1st lesson is free!
1st lesson is free!
1st lesson is free!
1st lesson is free!
1st lesson is free!
Creating a Homework Plan
Homework completion is crucial to its success. Sadly, this is a major challenge for many students. Therefore, your ability to plan your homework effectively and stick to the plan is key to academic success. Here is how to do it right. Discover how to get homework help easily.
Keep track of all assignments
This is essential, especially if you have multiple assignments on specific days. It will help you not to miss them up or forget anyone. Ensure you write the assignment each day before you leave the class. Then, read what you have written to ensure you understand it.
If there is any question that looks confusing, discuss it with your teacher before the end of school hours. However how simple it may be, this is where many students fail and get it wrong.
It's not all academic materials that you can source from the internet. As you review the assignment, ensure you gather all the materials necessary for doing the assignment. You may put them in a bag back before leaving the classroom. If you think you may forget this crucial step after class, you can easily set the alarm to remind you to source material for your assignment after classes each day.
Establish proper schedule and setting
Establish a proper timing for your work. Since homework is synonymous with studying, it should rhyme with your study time. Ensure the time you set is enough to complete them without leaving some for the next day.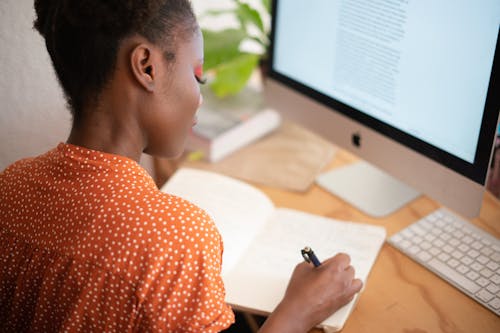 Also, the environment must be conducive enough to do all your homework. It must be free from distractions, well ventilated and fitted with a chair and desk for maximum comfort. You can't do your homework while lying down.
When doing your homework, it is logical to start from the most difficult ones and move to the simpler ones. That way, you will not get exhausted when it is time to complete the difficult tasks. While fixing time for homework, you should allow for other activities as well.
Planning Your Time for the Week
Learning how to manage your time is a top skill if you must get the most out of it during the week. There are seven days or 168 hours in a week. But we don't have all this time to ourselves. We have to share them among various activities: sleep, relaxation, study, school, hobbies, bathing, eating, and grooming. Here is how to plan your week to accommodate more time for your homework and other personal needs.
How to Create a Weekly Schedule
By all means, don't go beyond your limit. Try to plan for real-life instead of your imagination. Know what you can accomplish each day without pushing yourself too hard. Ensure there is some gap between activities to allow time for rest, meditating, eating and chatting with friends.
Create time before your homework
Avoid engaging yourself in any mentally tasking or strenuous activity before doing your homework. If you must do, ensure there is enough time in between to allow your brain to rest and re-energize before you begin your homework.
If possible, take a glass of water and do some meditation right before commencing your homework each day.
Let Your Study Time Be Your Best Time
Plan your study time around that time of the day that you usually feel your best. Many students find homework stressful because they fail to do it when they are mentally relaxed. When the human brain is stressed out, it could hardly be effective in the critical thinking process.
It is necessary to plan time for fun too, as it makes life worthwhile. Fun time should not intercept your homework or study time in any way. Engage in those activities that you love or spend quality time with a loved one. These times are cherished.
Remember, you are only forecasting. So try not to over-commit yourself. You don't know everything that is going to happen during the week, do you? So, allow some time for flexibility and unexpected occurrences. See how long your homework should last.
Why Plan Your Time for the Week?
Its significance cannot be overemphasized. As you plan your time for homework each week, it will become part of you with time. This will enable you to establish automatism. As you wouldn't have to struggle to do your homework anymore, it will feel less like a stressful activity that occurs naturally. Indeed, planning makes homework easier.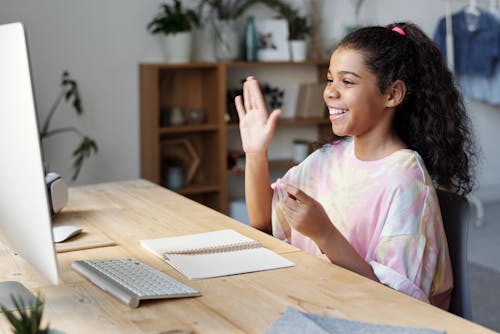 Forgetting to do important things is a core result of stress. And when such is related to your studies, you may forget things easily such as what you were taught in school, homework turn-up date and other important things that pertain to your schooling.
Planning your time for the week will help you to balance your time effortlessly. You will forget less and have free time to think creatively. That way, you will make the most of each moment as you will find time for the individual task without cluttering them up.
Time management skills are crucial if you must overcome homework stress. Parents trying to teach their kids how to cope with lots of homework will do well if they teach them the significance of managing their time and prioritizing task. That way, they will know why it's significant to let go of play and focus on their studies, especially when it's time for homework.
Find some homework help CA here on Superprof.
Make Homework Your First Task Once You Get Home
Older students are more at liberty to choose what to do with their time. If you are in college or high school and live with your parents, you will benefit more from prioritizing if you do your homework the second you get home.
Remember that the quicker you do your homework, the faster you will get any other activity done after that. More so, you will discover that you have more time for fun, rejuvenating your brain and even going for an evening walk.
What if you get home from school late? Still, you will benefit more if you do your homework before your dinner. Studies have shown that many students feel more tired and sleepy after they have eaten dinner each day. Sleep is essential for mental balance and effective learning. If you skip rest because of your homework, chances are you may not do it effectively. So don't let anything deprive you of your regular sleep pattern in the long run.
See homework help CA here on Superprof.
Planning for Your Free Time at School
Most times, studying at home may just be out of it for you. This could be for several reasons, such as having noisy siblings, an unconducive environment and lack of adequate space. If this describes you, you don't have to skip your homework due to the above reasons. There is a way out - making the most of your free time at school.
Find math homework help Ontario here on Superprof.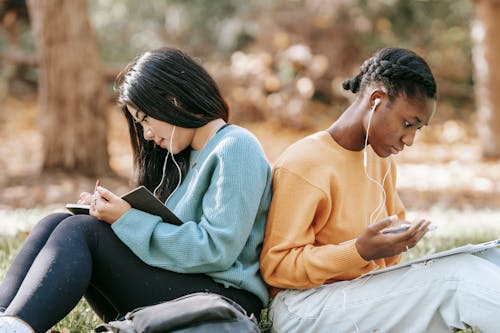 The key to doing this is to leverage the facilities and resources available to students in school. If you are an older student and feel you can't get your homework done effectively at home, the school library is there to your rescue. You can either read the source for materials or do other research. If you are reading a science course, you could take advantage of your school research center and other facilities that could aid your understanding of the subject you are studying.
If your child needs help with homework, many tutors can offer such help on Superprof. The platform is a robust one with hundreds of tutors. These tutors are available for immediate hire to teach a variety of subjects.
You could hire any that suit your child's need to either teach your child online or come to your home for a face to face lesson. Your child could be struggling to understand a particular subject or a topic. And when they have any homework regarding this difficult aspect, they may be left without help.
Kids need a lot of homeschooling and support aside from what they receive in class from their teachers. Parents who live busy lives and are hardly chanced to dedicate one or two hours each day helping their child with their studies are not without help. They could turn to Superprof tutors to give support to their child in a broad aspect of study areas.
Superprof lessons costs are out of pocket money for the average student. Fortunately, many students have attested that the values derived from each lesson are far worth more than its cost.
Before we forget, 99% of these tutors charge zero fees for the first hour of each class. So don't let this offer slip off your hands. Get on it right away and smash your homework effortlessly.
Dealing with homework stress? See how to cope.
The platform that connects tutors and students