Teaching your child French with different learning strategies should be at the forefront of your mind. However, all your planning needs to fall right in place with time.
The best French tutors available
1st lesson is free!
1st lesson is free!
1st lesson is free!
1st lesson is free!
1st lesson is free!
1st lesson is free!
1st lesson is free!
1st lesson is free!
1st lesson is free!
1st lesson is free!
1st lesson is free!
1st lesson is free!
1st lesson is free!
1st lesson is free!
1st lesson is free!
1st lesson is free!
When is the Best Time to Teach Your Child French?
Helping your child learn the country's official language sets the path right for a better future. As parents, we must teach this language by possible means and help our kids become fluent. 
French is the official language of the United Nations. It is a world-class language spoken by about a 300 million people worldwide. Your child will benefit from its impact, but they must become fluent and communicate fluently with it. 
A child is likely to pick up a new language faster than his older counterparts. And to the world's surprise, education starts from birth. Your child needs to get to a certain stage before they can learn professionally. True. But you'll be surprised to watch your toddler sing French songs playing on the TV while you sip your Italian wine.
Learning a new language knows no age barrier. With the right teaching methods, kids can pick up words and expressions faster than you can ever imagine.
Here's what you should do: start teaching your toddler. You can do this in several ways: play French music, radio, or French cartoons. Your choice.
Enrolling kids in a French school is common in Canada—some start learning at Kindergarten—others as late as grade six. However, education starts before then if you introduce the right learning strategies.
Starting a French playgroup
Starting a playgroup is one pretty effective method to teach your child French, regardless of their age. In your neighborhood, are there other French families who'd love to teach their kids French? Check the internet for several ways to start a bilingual playgroup.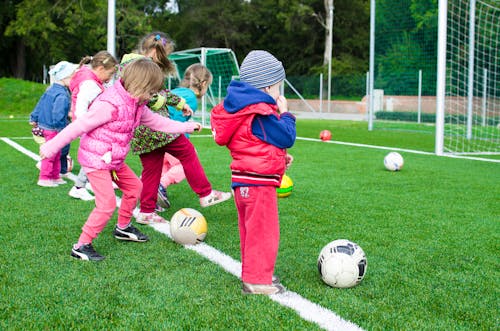 Hiring a private tutor
French learning is necessary for some families, and parents can only imagine how much longer they need to wait before enrolling their children in a French learning program. As it is, it's included in the curriculum of most school boards in Canada. Before then, you can hire a private tutor for your kids. So that while they learn the conversational aspect, writing and reading would be less of a task. 
Superprof is an educational platform with lots of highly-skilled French tutors. The platform allows you to pair with a tutor. 
The tutors on Superprof make French learning fun, and they can be of much help with assignments and exercises. The platform makes everything easy for you. You'll find a review section for each tutor. Who you hire is up to you. Learn more!
Why Learn French in Canada?
Is it just Canada? Why does it have to be this place? Can't I take my child to a metropolitan area to learn French? All these thoughts may have come to mind. The truth is, Canada is far more convenient to learn French than most countries. 
About 7.2 million people living in Canada are native French-speakers. In cities like Montreal, Ottawa, Toronto (and more), you'll find many French communities. It is safe to say that the Canadian government and its citizens express real love for French culture. Learning this language has never been this easy in an English-speaking country.
Kids are suitable to practice this language and improve their vocabulary through everyday activities. You can practice merely by stepping outside for a while. You'll surely meet Canadians who put no effort in flexing their French tongue. Interacting with other students and taking notes of new vocabularies serve as helpful tips. Other reasons why Canada is a lovely place to learn French include:
Better career opportunities
You may not know the value of teaching your child French until they become fluent in it. According to the Canada Treasury Board, the Canadian government passed a bill that approved an $800 stipend for bilingual workers. This excludes wages and monthly incomes.
The employment sector is recognizing more bilinguals. Their skills are in high demand in any sector. Helping your child grow their vocabulary list is more like sowing a seed, which will grow bountifully.
Easy access to different countries
French is the fifth widely spoken language worldwide. It is the official language of twenty-nine countries, and it extends across five continents. Having full knowledge of this language means getting easy access to the world. Your kids can live in any French-speaking country comfortably. 
Excellent Social Skills
Learning French children's books help kids to interact easily with others. It improves cognitive functions in the body, which in turn develop their social skills.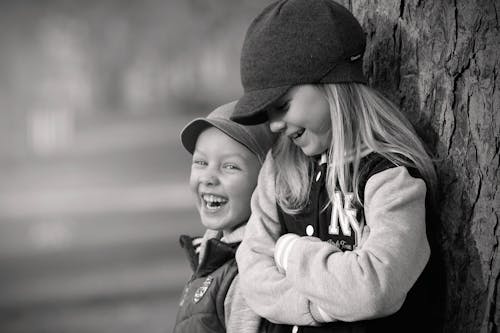 How Long Does It Take to Learn French As A Kid?
How long does it take to learn a new language? This comes with a different experience for every child. The time it takes to become fluent varies, and this happens for several reasons. While some are working on their vocabulary, others are still figuring out how to learn a new language.
People last faster than others when they find the teaching fun and in their best interest. But it isn't always the case with a few others.
So what time does it take to master French? It may take 24-36 weeks to become fluent and communicate confidently. Even though we know that practicing a language requires constant practice, you can call yourself a French speaker if you can communicate with it fluently. 
The following are reasons why some learn faster than others:
Surrounding factors may affect learners
If all you do is learn a new language, then you're likely to pick it up faster than your peers. Look around you: is your child in a comfortable learning environment? Are you making sure nothing weighs on their abilities? If yes, then you don't have a problem with fast learning. It'll happen naturally.
No interest
Before you enroll your child in a French learning program, examine the most important part of it: Is your child interested in learning a new language?
French is a language of love. And it is fun learning. But some usually don't develop an interest in it at the very beginning. As parents, our job is to help these kids see the need for learning a new language. Teach them friendly learning techniques.
No regular follow-up
It is common for parents to enroll their child in a French school without follow-up. Are you monitoring progress made? Helping your kids with French homework, assignments, and tasks quickens their learning process.
Kids adapt faster when they are presented with fun ways to learn. Does your child know how to introduce themselves in French? Can they write an essay? 
There are many fun ways to teach your child French. The most important part of it all is helping them become better and monitoring progress made.
Is French Learning Easy for Kids?
French learning isn't as easy as it may seem, not even joking. However, in some cases, it may look easier to learn. This is why kids should master this language at an early age. Yes, there's no age restriction to learning French, but the older you get, the more difficult it becomes. 
French learning in Canada starts from birth for most families. An official school enrollment starts at age six to seven, accompanied by extra lessons for years. It takes time to speak fluently.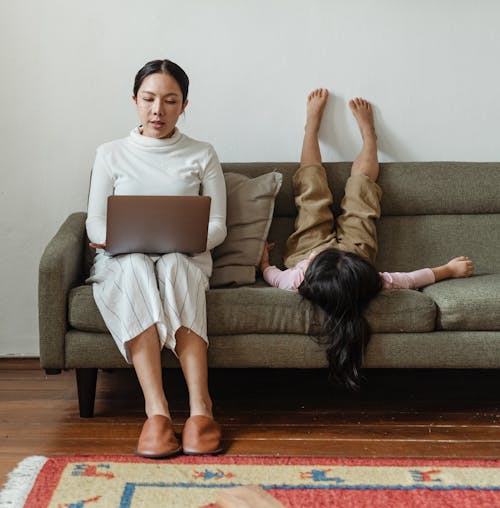 Cases have emerged where children who enrolled in a French school together learn faster than each other. It's normal. French learning is easy to learn if:
It is the child's mother tongue
Francophones flex their mother tongue with ease because their learning often starts from birth. This is because they started gaining knowledge of the language from childhood. 
According to a Quora user, you're likely to pick up French faster than usual if your mother tongue is Spanish, Portuguese, or Italian. Grammar and vocabulary are alike. For Dutch, English, or German, the learning process may seem difficult.
Two words with different meanings may sound the same
At times, confusion strikes. When this happens, there's only one way to get clear—writing them down. French has so many words like this, and of course, you should know how to differentiate them.
The time is now. Your child's brain has a sharp retentive memory to pick up a new language faster than you can ever imagine. You must do whatever it takes to help them communicate with French fluently. With Superprof, you can focus on other important tasks while your child takes French classes at her comfort. See the benefits of teaching French to preschoolers.
The platform that connects tutors and students