You may understand the primary Spanish language but still be interested in becoming fluent in Spanish. Possessing basic Spanish linguistic abilities may not be enough to start a conversation with others or narrate your daily life experience. Aside from these, there are many other opportunities you may want to seize by becoming bilingual.
No matter your reason for becoming fluent in Spanish, you will need to consider your learning options seriously. When it comes to Spanish lessons in Canada, you have plenty of options already. For example, you could decide to learn Spanish online, take courses in a language school near you or hire a Spanish teacher to teach you at your convenience.
Any option you choose involves money. Unless you are trying to learn Spanish for free, you should be prepared to set aside a budget for learning a second language. But how much should you budget for this purpose, and what influences these prices? Superprof being helpful will not just help you discover the fees to pay for Spanish lessons, but we will also help you find the perfect Spanish teacher. Here is some advice you will find helpful if you try to find a Spanish tutor on a budget.
The best Spanish tutors available
1st lesson is free!
1st lesson is free!
1st lesson is free!
1st lesson is free!
1st lesson is free!
1st lesson is free!
1st lesson is free!
1st lesson is free!
1st lesson is free!
1st lesson is free!
1st lesson is free!
1st lesson is free!
1st lesson is free!
1st lesson is free!
1st lesson is free!
1st lesson is free!
Learning Spanish Wouldn't Cost You So Much Money
Before now, you might be thinking that learning Spanish might cost a fortune or even thousands of dollars. But we are glad to burst the bubble by informing you that it is never so. Generally speaking, since there are hundreds of Spanish tutors globally, with each tutor fixing their prices, finding the perfect Spanish tutor is not difficult either.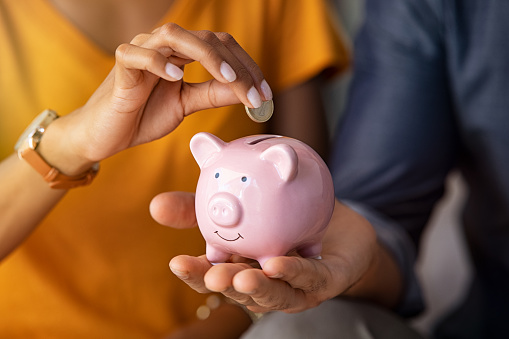 More so, there are many Spanish groups online and offline near you that you may want to join as soon as you start learning the language. These groups could help you speed up your learning process, and you will find fun or even make new friends. But the first step is taking Spanish beginner lessons.
Superprof has resolved to help aspiring language learners like you become fluent in the language. For this reason, there are more than enough tutors available in all regions of Canada. So whether you live in Toronto or Vancouver, you could even live in Saskatoon, and it is always easy to find the right teacher for Spanish lessons.
It doesn't matter whether you want to take beginner, intermediate or advanced classes. These tutors are up for the task, even if you need help with Spanish test prep. And since they charge on per hour basis, it is almost impossible not to finish your lessons as soon as you commence them.
If you find it challenging to get funds, you can even take a break to save some money for your next batch of lessons before you commence again. However, in reality, many students find the venture affordable enough that can't even opt to take a break due to lack of funds.
From the experience of many students, hiring a private Spanish tutor is one of the most effective methods to save a lot of costs and learn Spanish the right way. Imagine learning Spanish from a tutor that does not just teach you the Spanish vocabulary but also help you leverage the many opportunities available in the Spanish world so that you can make the most of your knowledge even before you become fluent.
Learn the Spanish Culture the Easiest Way
Chances are you already have Spanish or South American roots, and you want to learn the Spanish language to become fluent. The Spanish vocabulary is not as complex as most aspiring learners think. That is why it is easier to infuse courses about Spanish culture and history into the lessons.
These are necessary for practical training in the language. However, if you want to learn any language fast, mainly Spanish, we recommend you know its history and culture as well. That way, you can easily relate with the natives, seize opportunities eligible to natives and even land a job that requires bilingualism.
All these come at a price almost anyone can afford when you choose to learn using Superprof.
It doesn't matter whether you are learning for professional reasons or just want to develop a passion; taking Spanish lessons is inevitable to achieve your goals seamlessly.
Now here is a question, does your objective include any of the following?
Taking part in language immersion programs
Take a foreign language exam such as DELE to earn a diploma
Improve your grades in school or perform better in university Spanish courses
Take up volunteer work in Spain
Share your knowledge with others as a life p-long passion
Take up an occupation as a Spanish teacher to earn some money
Understand the language to converse easily with natives in your country
You can achieve all these and even more when you hire a private teacher from Superprof. Learning a second language is never this easy.
How Much Do Superprof Tutors Charge for Spanish Lessons?
Let's explore the different price range our tutors charge for an hour of Spanish class with anyone.
Many tutors charge between $15 to $40 per hour. The price differs due to many reasons, which could be personal or other reasons beyond their control. The best part is that these prices are clearly indicated on their profile before hiring them, so you know how much you are expected to pay for each class.
The price range is also beneficial for many students. It helps them to find their budget easily. Not everyone can afford high fees, so there is always a tutor available for everyone, no matter your budget. You could even discuss with the teacher before hiring them. Then, perhaps, you could qualify for a discount!
However, if you are looking to learn Spanish for free, you should know that the results are never the same as when you hire a private Spanish teacher. Imagine lessons you paid for and the ones you got for free? They can never be the same.
If you want to enjoy practical lessons in accordance with the national curriculum in your country, you should come to Superprof, the home of premium language lessons, on your schedule.
How Superprof Helps You Lower the Cost of Spanish Lessons
Even though Superprof lesson fees are highly affordable, reducing the price per hour even further with a few tricks is possible.
If you choose to learn Spanish on Superprof, you will enjoy an almost 100% free hour on your first lesson. Although not all tutors offer first hour free to their student on Superprof, the majority does. We advise you to check the tutor's profile to see if they have such an offer available.
Also, the more lessons you are interested in, the more you qualify for discounts. For instance, many Spanish tutors offer up to a 10% discount if you order a package of 10 hours of private lessons or more. This means more money in your pocket. So you can save a lot of money even while you learn a second language, isn't that wonderful!
All these benefits make learning fun and fascinating. Little wonder why our students are always proud of their learning experiences anywhere they go.
How Location Determines the Cost of Spanish Lessons
Your location plays a crucial role in the cost of Spanish lessons. If you live in a large city, you may pay higher cost for a Spanish lesson than someone who lives in a rural community. This is because the cost of living is usually higher in big cities than in rural towns. The teacher will have to commute to your residence for private lessons, which cost higher in big cities. They will consider the cost of transport to your home before fixing the price of each class.
This is usually the case if you choose custom lessons to learn at your convenience at home. On the other hand, the cost of Spanish lessons may be cheaper if you prefer to learn at the tutor's place or any other location close to the tutor's home.
How the Teacher's Experience Affects the Cost of Spanish Lessons
Do you know that the more experience a tutor has, the higher the price they will demand for their lessons? Generally, a teacher with many years of experience under their belt will charge more than a tutor who is just starting out and probably has less than three years teaching Spanish online.
So how much experience should you seek from your ideal Spanish teacher?
It depends on your learning goals. If you are looking to learn Spanish for academic or professional purposes, it would be best to hire someone with more than five years experience teaching Spanish. Otherwise, you may be better off with anyone that knows how to teach well irrespective of their years of experience.
But most times, a teacher with little experience could bring a lot of perks to the table. So you should also consider perusing the tutor's profile to see if their teaching style aligns with your learning goals.
Now that you know the cost of Spanish lessons on Superprof, are you ready to take your first lesson?
See the steps to find the perfect tutor on Superprof!
The platform that connects tutors and students