In academics, when the word "science" comes to mind, you naturally remember the famous three subjects: physics, chemistry, and biology. For generations, these three subject areas have been the hallmark of science in different countries. Usually, in early education, most science students who take these courses invariably pick one as a favorite.
To answer the common question - what is chemistry - we must understand the by-product of generations of research, experiments, and information gathering performed by different historical figures, some of which are not even recognized today.
See how to study chemistry on your own in the university.
The herald of basic chemistry started with discovering new chemicals, compounds, and elements — some of these with a bit more luck than research. With this, chemistry has become essential to the world today, and staying organized to master chemistry in the university is imperative to gaining full command of that field of science. All you need to do is to read till the end, and Superprof will show you how.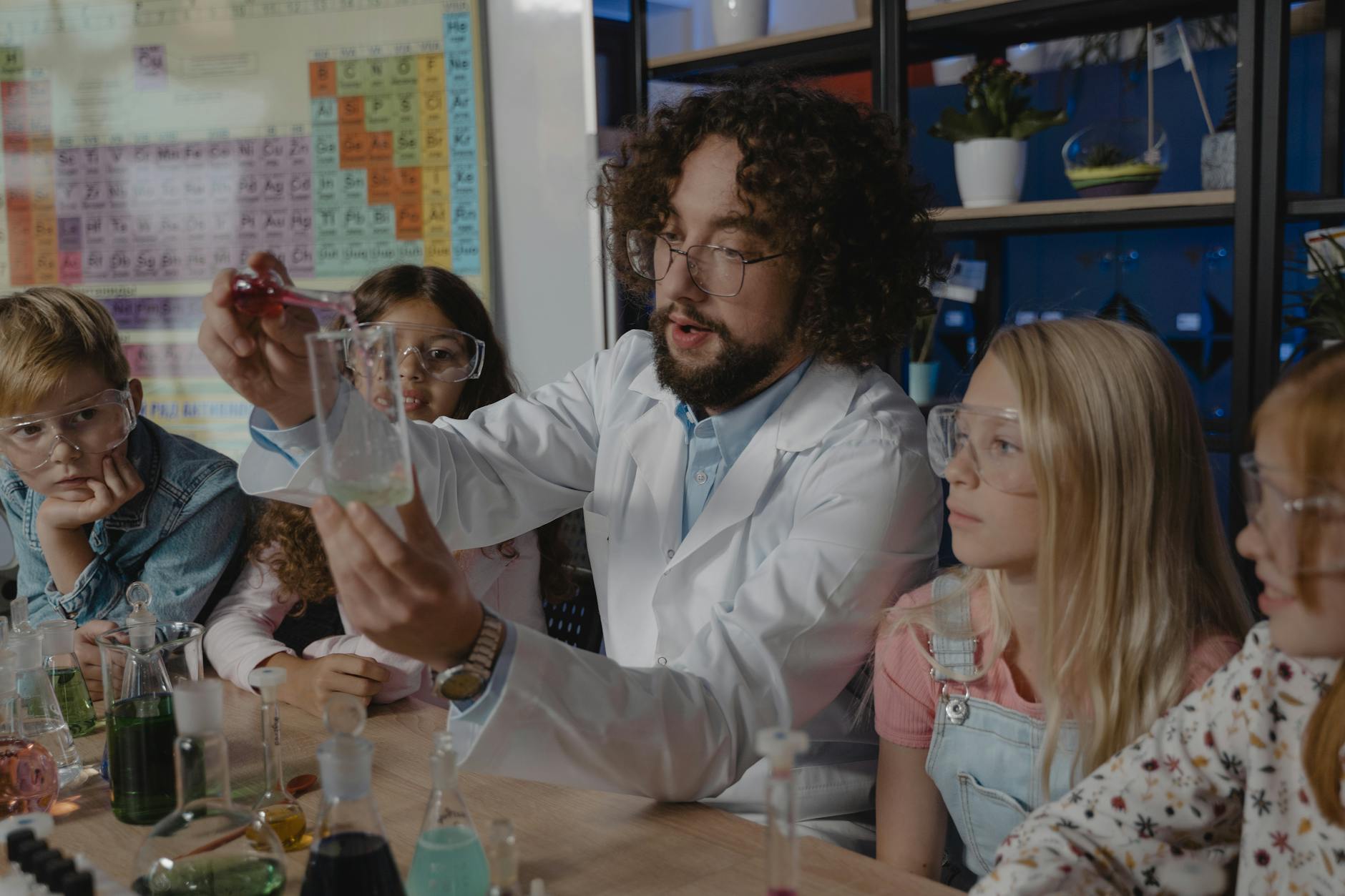 The best Chemistry tutors available
1st lesson is free!
1st lesson is free!
1st lesson is free!
1st lesson is free!
1st lesson is free!
Dr. Mary (ambassador tutor)
1st lesson is free!
1st lesson is free!
1st lesson is free!
1st lesson is free!
1st lesson is free!
1st lesson is free!
1st lesson is free!
1st lesson is free!
Dr. Mary (ambassador tutor)
1st lesson is free!
1st lesson is free!
1st lesson is free!
Why Do You Need to Stay Organized When Learning Basic Chemistry?
Just as you would require a lot of practice for sports or learning a new language, you will need to take time to learn and practice basic chemistry. Naturally, you may not go at it right away. Most times, the best students in this field had to go through rough patches of practice to get to where they are now.
Essentially, it would help if you structured enough time to go through your course and practice problem-solving continuously. Achieving this requires a lot of concentration as well as organization. They are the weapons to keep failure at bay when you study and practice basic chemistry.
Chemistry courses are not solely directed at theories and readings; lab hours, practice problems, lectures, assignments, and studying hours. Being effective at all these activities demands a natural orientation for organization and deep concentration. 
To understand basic chemistry, you must master several chemicals, elements, and compounds. You must also know their names, positioning on the periodic table, physical and chemical characteristics. Each element or compound combination exhibits its unique characteristics. To discern the applications of one element or compound from the other, staying organized is crucial.
Having organizational skills while studying general chemistry will help you navigate the complexity of different compound combinations and their diagrams. It will benefit you when trying to remember physical properties, mass calculations, and element variations directly in the field of practice.
How Can I Stay Organized During General Chemistry Classes?
Solving lots of practical problems will not necessarily ensure you become organized. There are no two exams or assignment problems in chemistry that are the same. Each practice differs in reaction methods used, the mass of the compounds, and many other specifics of basic chemistry. 
In other words, trying to solve every problem on your own is not a good organizational strategy. Instead, when you work on different practice problems, ensure you take your time to concentrate and distinguish between various materials, tools, and compounds engaged in the reactions.
The key to success is staying organized. The organization is vital because the more unorganized you become, the easier it is to make errors and fall behind in your schoolwork.
Here are some of the best tips to stay organized when taking general chemistry classes. 
Get your study time on track
Keeping up with lessons and staying on track in chemistry classes is vital for your success in the field. Apart from many courses and subtopics, there are various procedures for creating and changing different chemical compounds from one state to another. The easiest method of keeping up with all these processes is devising techniques to stay on track or even ahead, if possible.
Creating a to-do list and establishing a suitable daily routine for your classes is one of the ways to ensure you stay organized in chemistry classes. When you start your first class and are assigned a project or a test, record it on a piece of paper. When you are given tasks in the lab, do the same. 
Setting up a daily routine is difficult at first, but our brains tend to love and become used to a routine with time. During your slow days or when you have some free time, take a few hours to study or do homework rather than engaging in other leisure activities like watching TV or playing video games. Doing this will give you more room for rest and other engagements on your busy days of class.
It is essential to set up a consistent routine for your studies. This way, you won't get caught up or overwhelmed with many things to do, making you more organized. Discover more advice from experts.
Split difficult tasks
Splitting complicated tasks and complex assignments is vital; they make you more organized. If you are assigned complex and demanding tasks, try to cleverly divide each assignment into short, feasible versions that you can get back to and perform during your free time. You may decide to do this two hours a day, twice a week, or however the schedule meets the assignment deadline.
Put everything away the moment you finish with it
This is one of the simplest methods of staying organized. It not only applies to chemistry classes but everything else in your daily life. It can help you organize your office space, room, kitchen, or anything else that you need help organizing during the day.
Chemistry lab activities can even be more demanding than basic chemistry lessons in class. In the process of using conical flasks, test tubes, beakers, and other essential chemistry tools, setting aside everything the moment you are done with them keeps your workspace clean and prevents mishaps.
Making a conscious effort to achieve this as much as possible creates a significant impact on how you become organized.
Preparing the night before
Preparing the night before your classes, test, or exam is a way of guaranteeing success and staying organized. A great way to ensure this is to have your bags packed and ready to go each night before your class the following day. 
Once you conclude your homework for the day, carefully put everything you need for the next day into your backpack. This saves you time while ensuring that you do not forget anything while preparing for class.
Get adequate rest
Getting a good sleep at night or even during the day can help you stay organized. Rather than engaging in all-nighters and stressing yourself to get a large amount of work done at once, prioritize getting good hours of sleep each night. With this, you can avoid feeling lethargic and be as productive as you can each day. This will increase your efficiency and improve your organization when dealing with general chemistry classes and projects.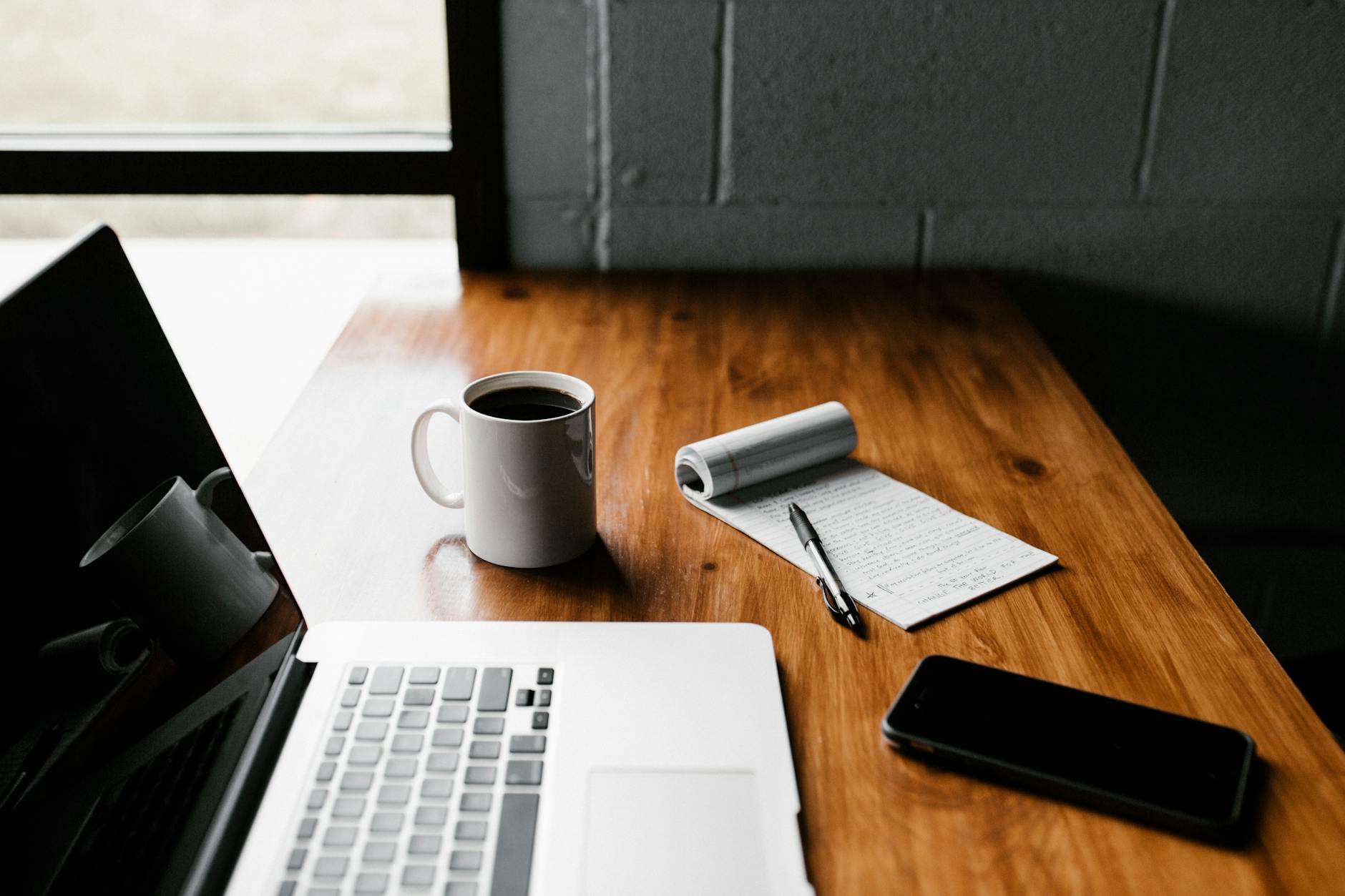 Are Online Chemistry Courses Better?
Online chemistry courses can be as practical as taking standard classes in the university. But success with online learning depends on some variables like determination, motivation, and discipline. This is because of the nature of online learning. 
Classes can be flexible, and you can easily choose what to pay attention to and what to keep for later. Unlike regular university classes, you won't be constantly reminded of the importance of each lesson and assessment. This is where good values like your motivation and discipline will become vital.
You can quickly get online chemistry courses on Superprof. Discover various chemistry tutors that can help you on your journey to master this science field. On Superprof, you can find the perfect chemistry teachers with organized chemistry learning schedules to help you get through those organic and industrial chemistry difficulties. Visit our website and start your online learning journey today.
How Can a Private Chemistry Tutor Help Me Stay Organized?
Hiring a private chemistry tutor has unique advantages, such as simplicity in learning and lesson schedule flexibility. Personal tutors can help with whatever aspects of chemistry you encounter difficulty with. Interestingly, they can do so at a pace or method you are most comfortable with.
You can inquire about a chemistry tutor in your local community, or you can search for tutors online. Superprof is the best choice for your chemistry needs. It is a knowledge-based website with tons of tutors listed on the website across all provinces in Canada.
Here at Superprof, you can find the perfect chemistry tutor that will help you get through the stages of advanced or basic chemistry. At Superprof, there are several tutors available in Canada to help you with your chemistry needs. Ensure you take advantage of the first free lesson that the majority of tutors provides for assessment and choose the best tutor for your chemistry education.
On Superprof, you can easily customize the search listing according to your chosen location and choose to hold the lessons one-on-one or online, depending on what works for you.
Answering the question, what is chemistry? Requires us to look at our basic routines in life. From cooking to cosmetics and even medicine, basic chemistry solutions are a part of our modern lives.
It is vital for preserving life today, especially with the current climate change crisis knocking on our planet's door each day. Staying organized to master chemistry in the university is essential to preserving life and creating different resources beneficial to the entire human population.
The platform that connects tutors and students