Many experts have described dance as a series of movements and steps aligned with a musical instrument's rhythm. But, how do you see dance? Can you dance to the admiration of others? Dance is a sports activity and a form of artistic expression. Most people use it to express happiness, joy and show enthusiasm. But, for some others, it is just a way of keeping fit and making the body stay active always. So why do you dance? Whether you are dancing professionally or for its fun, it is essential to understand the significance of flexibility and what it means for dance. If you are training for dance or attending dance lessons in a school, you will also know why you should always warm up before the dance. Dancing professionally requires you to stretch your muscles and ensure that your body is flexible enough before dancing. Most times, you might have to do the splits, stretch your hips, hands and legs.
This post is dedicated to aspiring professional dancers. You will learn all you should know to ace your dance career and become a pro dancer in no time.
The best Dance tutors available
1st lesson is free!
1st lesson is free!
1st lesson is free!
1st lesson is free!
1st lesson is free!
1st lesson is free!
1st lesson is free!
1st lesson is free!
1st lesson is free!
1st lesson is free!
1st lesson is free!
1st lesson is free!
1st lesson is free!
1st lesson is free!
1st lesson is free!
1st lesson is free!
Stretching Techniques for Dance
Flexibility is needed to dance professionally. So how can you ensure you are flexible? It's simple. You need to master the various stretching exercises. Stretching is a core aspect of a dancer's routine. Aside from making your body more flexible, it helps you understand your body and realize your weaknesses. Professional dancers know the rudiments of proper stretching. The majority of them understand stretching techniques like the back of their palm. Here are some of the things you can achieve with adequate and regular stretching. Improved body awareness: stretching helps you to rediscover your body and get used to how it moves. If you stretch regularly, you will understand what it takes to make your body more flexible. Improved self-discipline: becoming flexible through stretching does not happen overnight. You need to dedicate time and practice it regularly. Subconsciously, you will learn the skills needed for self-discipline: perseverance, self-control, commitment, and dedication. More vigorous dance techniques: if you want to improve your dance steps, you should master stretching exercises first. This will help you take on new dance challenges as your muscles get used to the new normal.
How to Stretch Properly
Many factors affect the effectiveness of your stretching routine. But, if you can put them under control, you will easily ace your dance steps and discover new ways to wow your spectators. There are many things you must put in place to enable you to stretch correctly. Check this detailed guide here. You need to choose your outfit carefully by wearing loose clothing that does not restrict your movement. You may want to opt for a breathable fabric that will accommodate sweat without making you feel wet or uncomfortable while you stretch. Many dance artists opt for yoga pants or leggings.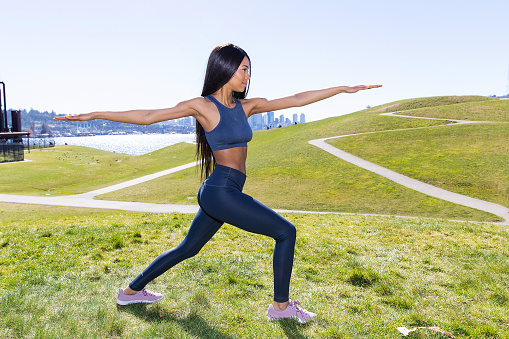 It's essential to consider location while preparing to stretch for dance. It's because an unconducive environment could affect the effectiveness of your exercise. To ensure the place is quiet and spacious enough. Also, we recommend that you always spread a mat on the floor before anything else to protect your knees and toes from injuries.
Warming up for dance
It's essential to warm up before any dance routine. Warming up helps to get the muscles ready for action and could go a long way to prevent injuries. Ideally, it's essential to warm up 15 minutes before the dance and 10 minutes after a dance to soothe the muscles. Your dance instructor will teach you the importance of warming up and why you mustn't skip it for anything.
The best Dance tutors available
1st lesson is free!
1st lesson is free!
1st lesson is free!
1st lesson is free!
1st lesson is free!
1st lesson is free!
1st lesson is free!
1st lesson is free!
1st lesson is free!
1st lesson is free!
1st lesson is free!
1st lesson is free!
1st lesson is free!
1st lesson is free!
1st lesson is free!
1st lesson is free!
How to do the Splits
How flexible is your body right now? The best way to know is by doing the split. If you can't, then it means you need to work on your body to make it more flexible. Training for the splits is not an instant exercise. It requires a lot of time, dedication and practice. Most people take several months or years to master the art. In addition, there are different types of splits you need to know. Most people are perfect in just one of them, while others can do all.
True front split
This type of split requires you to train the muscles on both sides of your legs. The muscles in the back of the legs are four adductor muscles and six hip flexors. All these must be stretched accordingly to achieve an actual front split.
Middle or side split
To achieve this type of split, you need to stretch four adductor muscles, one hip flexor and the medial hamstrings. You do it by extending your legs wide apart on both sides of your body. Most people achieve it after a few practices, while it might take a long time for others.
Open front split
This type of split is excellent for beginners finding it hard to keep their hips in a squared position. While learning to do the splits for beginners, it is best to begin practice with an open front split to achieve an excellent motion range before proceeding to practice for the other split types. Simple exercises to prepare you for the splits Your body must be familiar with a few stretches before you can attempt the split. In addition, you need to warm up for a few minutes before and after each split exercise. For example, you can warm up by practicing yoga for up to 15 minutes to increase blood flow and get your muscles prepared before doing the splits.
Stretching for the Splits
It's easier to do the splits when you understand the various stretching exercises that are involved. Here are some of the stretching activities you can do for the various splits types.
Runner's lounge
The hamstring bent overstretch
Pigeon pose
While warming up for the splits, if you notice that your muscles are too stiff or won't cooperate with you, it's advised to discontinue the exercise. And perhaps continue when you feel your body is ready.
How to Become More Flexible
Have you seen someone whose body is highly flexible? They can move their body easily and twist it in almost any direction without feeling pain or restriction. Chances are you will be amazed by their move and may even wonder how they did it. It is not rocket science. Stretching for flexibility is critical. Flexibility has been described as the degree of stretch that a muscle allows. Unlike other forms of exercise, flexibility takes a lot of time and effort to achieve, and it's usually a regular practice to see long-lasting results.
Flexibility exercise for dance
Even if most people do not understand what it means to have a flexible body, the concept is not new to professional dancers. It helps them to practice more challenging dance moves and steps to ace their career.
Flexibility exercise for healthy living
Here is the primary reason why your body should be flexible. Aside from helping you to ace your dance moves, flexibility keeps you on the path to healthy living. Even if you don't practice stretching exercises every day, a simple stretch in the morning before you prepare for work can go a long way to strengthen your spinal cord.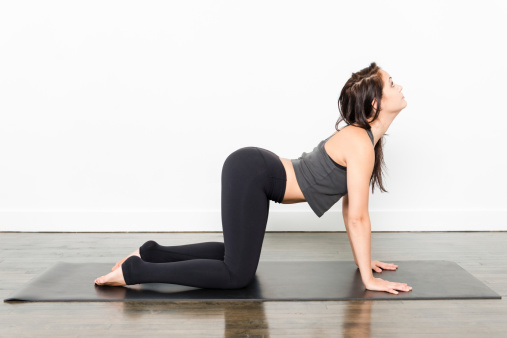 You can also practice simple exercises such as stretching the arms, legs, twisting of the hips and others. If you do it regularly, you will notice how flexible your body will become over time. Flexibility stretches help the body to alleviate pain, inflammation, stress and strain. When your muscles are stretched, they will not feel sore or become injured at the slightest strain. Flexibility is necessary for achieving posture, greater strength, a positive mindset and balance. Learn more about flexibility.
Different Stretching Exercises for Flexibility
Flexibility exercises cannot be done in a rush. It requires one step at a time. However, with dedication and self-discipline, you can achieve it sooner than you expected. Will any exercise do? Not at all! The exercise has to stretch specific muscles in your body and help you increase your mobility. To get it right, you need to practice specific types of stretching several times a week. They include:
Static stretching
Dynamic stretching
Myofascial release
Where to work on to increase flexibility
While trying to achieve a flexible body, you need to focus on specific parts of the body, such as hips and legs. Since dancers use their legs mostly to demonstrate different dance moves, they must have flexible legs. Generally, stretching exercises should be all about:
Leg stretching
Arm stretching
Back stretching
Once you get your stretching game right, you are already on the path to becoming flexible. Exercising to make your body more flexible is not easy for most people. However, with self-discipline, dedication and the right mindset, you can make your body as flexible as you wish. And if you fail after a few attempts, don't give up. Remember that great things take time. Try once again and again until you see the light at the end of the tunnel.
Need a Dance teacher?