French immersion has done so many students good than they could ever imagine. It's time for you to enjoy its blessings. If you're confused about enrolling in such programs, the tutors on Superprof will guide you.
French is more like a universal language. It's the second most popular language spoken across twenty-nine countries and five continents. Learning this language comes with a lot of responsibilities, but the reward sticks with you for life.
Bilinguals with French and English tend to do well in Ottawa and beyond. Is Ottawa suitable for such a program? What makes it a top choice?
The best French tutors available
1st lesson is free!
1st lesson is free!
1st lesson is free!
1st lesson is free!
1st lesson is free!
1st lesson is free!
1st lesson is free!
1st lesson is free!
1st lesson is free!
1st lesson is free!
1st lesson is free!
1st lesson is free!
1st lesson is free!
1st lesson is free!
1st lesson is free!
1st lesson is free!
Why is Ottawa Suitable for French Immersion?
French is an official language in Ottawa, Canada. It is spoken alongside English in almost every sector in the city. With both languages dominating the nation, it is safe to say every French immersion student holds a great future.
Can I take French classes near me? French immersion in Ottawa is the new trend. Endorsed by the government and accepted by the citizens, this program is here to stay. Its impact is of more value to the economy. And it has helped accomplish certain tasks, including eradicating language learning agencies with self-interest.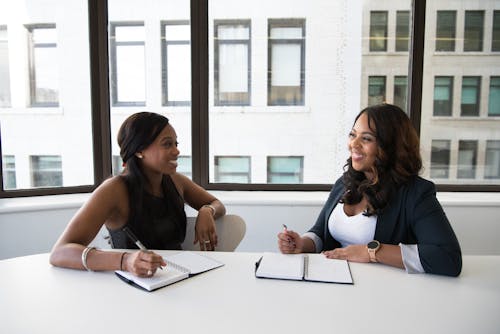 Taking French lessons in Ottawa could transform the way of living for anyone. You will likely learn to socialize more, as you learn French, your opinion about certain issues of like will be modified and renewed.
The state leadership embraces French immersion with pleasure. With this program run in all ten provinces, immersion programs are not hard to find in Ottawa. Why's that? Find out below:
Ottawa appraises intercultural relationships
For a city that welcomes immigrants from different regions and helps shape every citizen's life, culture would be valuable.
In Ottawa, many of the residents are bilinguals, which makes French learning a crucial decision for anyone.
Do you know that Montreal has lots of French learning programs and anyone can sign up for it?
French immersion proves efficient to the state
Ottawa is a peaceful place to live in. It has such a beautiful landscape with lots of innovation. Its educational sector is awesome. And its French immersion programs are incomparable.
French immersion program in Canada were introduced for certain reasons, and they've helped many language enthusiasts meet their language learning goals easily.
This is because French immersion has proven to be efficient and useful in society. It applies to kids and adults.
Broader opportunities
Ottawa is full of opportunities for locals and immigrants. Being the largest region in the country, Ottawa has proven its efficiency. When it comes to education, its performance is incomparable.
This city shapes the lives of students and leaves them with a broad list of opportunities. For bilinguals, it does even better.
The learning process is fun
French studies in Canada are quite different from any other place. The experience is unique. French students in Canada are given a chance to express themselves in both languages, and perfecting their knowledge gives a huge flex.
As you learn, you practice. Speaking French in Canada is common. By socializing in French, you can build a relationship with the many.
What Are the Benefits of Learning French in Ottawa?
Nowadays, most parents enroll their children in French schools. Older students enroll themselves in an immersion programs. Everyone wants the benefits of speaking both official languages. It is safe to say; French learning is priceless. Taking courses in French is a huge step.
According to GlobalNews.Ca, cases have emerged where citizens call for more immersion programs. The people can't get enough. French is now part of most schools' curriculum. Look around you. Many companies, medical centers, banks, and industries have adopted the language as their primary means of communication. What does this tell you?
French learning in Ottawa has many benefits that include:
Improved social skills
Communication is a virtue. Those with good communication skills tend to do well in their endeavors. Now, imagine holding these skills as a bilingual. You become exposed to opportunities from both cultures. It'd be fun to hand around you, and your presence will always leave a trademark.
French learning is encouraged in many schools in Ottawa, as it helps build social ability. This language does more good, and it can serve as a stepping stone in your chosen career path.
Cognitive enhancement
What happens when you learn a new language? Some hormones are released in the body, unlocking abilities that seem caged. French learning comes with improved cognitive functions as research shows that bilinguals outperform monolinguals. This is because the brain capacity expands as you sink in more information.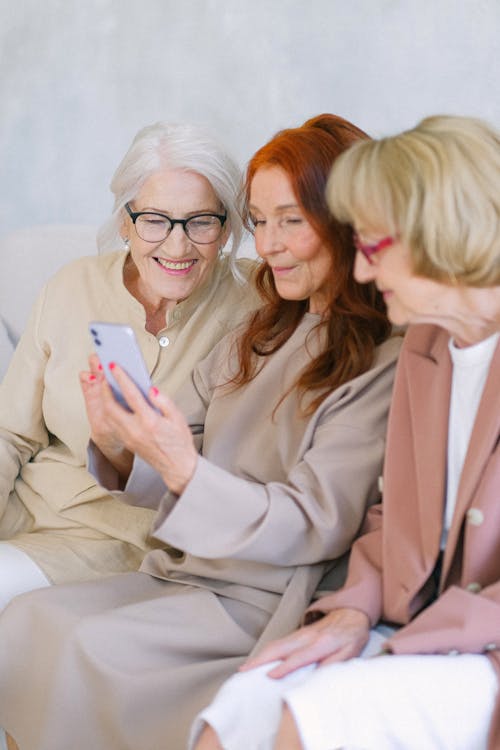 Older adults should learn a new language, as it helps to keep a retentive memory. And for kids, it is even more beneficial.
What Steps Should I Take to Learn French in Ottawa?
Living in Ottawa is an adventure. You step outside for a while, and before you know it, the person right next to you is speaking French on the phone. You become amazed at the level of acceptance of this language, considering how effective English is on every occasion.
When thoughts of enrolling in a French school come to mind, accept them and adhere to your instincts. French learning is beneficial for students who want to contribute their skills to the economy. So yes, give in to those thoughts.
Learning French in Ottawa is fun if you apply prior learning strategies. The following are tips to help excel in this language:
Seek help
Hiring an online tutor is of great benefit. After taking French lessons, you have someone to discuss important areas with. While hiring a private tutor seems helpful, the process can also be overwhelming.
Superprof has highly trained bilingual tutors with no stress. The platform is willing to help if you need help hiring a French teacher.
On Superprof, you stand a chance of polishing your vocabulary and expressing yourself in French confidently. Our tutors will propose fun ways of learning.
Read French journals, white papers, and magazines
Resources will guide you through your academic journey. How well you utilize them determines the level of success you get. Spend time to study using highly advanced learning resources.
If you must seek a recommendation from a friend, please do. French learning isn't child's play. You can't know everything in one day. It takes time.
If, by any chance, you find helpful resources, then utilize them pretty well. They serve as the key to success in French studies.
Set your priorities
Prepare your mind for learning. Before anything, be honest with your intentions. Do you want to learn French, or are you enrolling for flimsy reasons? If learning French is in your best interest, then the knowledge will come easily. If not, you'll struggle to know just a little.
French learning is a step-by-step process. You need to understand the language before you can speak it fluently. Before you head on to the oral aspect, you must have studied French reading and writing. With a prepared mind, learning becomes easy. Be open to learning and be honest about your intentions.
This is why hiring a tutor from Superprof works best. You learn at a comfortable pace.
Improve your grammar and vocabulary
What does it take to learn a new language? Students may need to learn the basics first, which involves words, spellings, grammar, and vocabulary.
Now, learning words and spelling may seem easy on the onset. It would be best if you had time to master your grammar in French. And when you do, you need more time to work on your vocabulary. Take note of new words and expressions. Ensure you practice whatever you've learned.
What Challenges Do French Immersion Students Face in Ottawa?
Most immigrants opt for this program to better their future. Some do it out of the love they have for their career. Irrespective of your intent, it doesn't mean you won't face challenges while learning.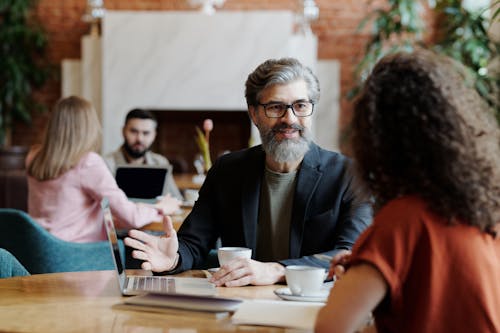 While learning French in Ottawa, you must watch out for some loopholes ahead. The following are challenges you're likely to face as a French immersion student:
Not enough resources
Most students complain of not getting enough resources for their studies. It appears that they have limited access to special resources. This debate discusses the connection between immigrants and educational resources.
Not enough time
Not everyone has all the time to study French. Most people must do that with life's responsibility on their neck. Learning French could take up most of your time. Are you in Toronto, you can benefit from French immersion too.
Most school boards prefer Francophones
If you intend to work as a French tutor, you may need to buckle up. School boards complain of French tutors not having the required skills. So if you must work in this career path, your skills must be above par.
Superprof is a one-stop learning platform consisting of determined students and highly trained tutors. Choose a French tutor from the numerous profiles and learn French with ease.
The platform that connects tutors and students