When most people think about chemistry, there's very little that comes to mind. The thought of chemistry as a subject paints a laboratory picture and a crazy scientist who combines different chemicals to produce erratic chemical reactions. Although this is slightly close to reality, chemistry means a lot more than this.
Chemistry is one of the core science subjects that science students find pretty exciting. This modern-day science subject answers a plethora of questions surrounding the existence and components of the earth, chemical compounds, food, nature, and humans.
If you find this interesting and have a comprehensive knowledge of it, becoming a chemistry tutor may be a great career choice for you. See how to teach other science subjects.
However, it requires some processes that ultimately qualifies you to teach the subject you love. This involves understanding the basic and advanced concepts and theories of chemistry and acquiring the necessary qualifications to become a tutor.
So, what steps can you take to gain the necessary knowledge and qualifications to become a chemistry tutor?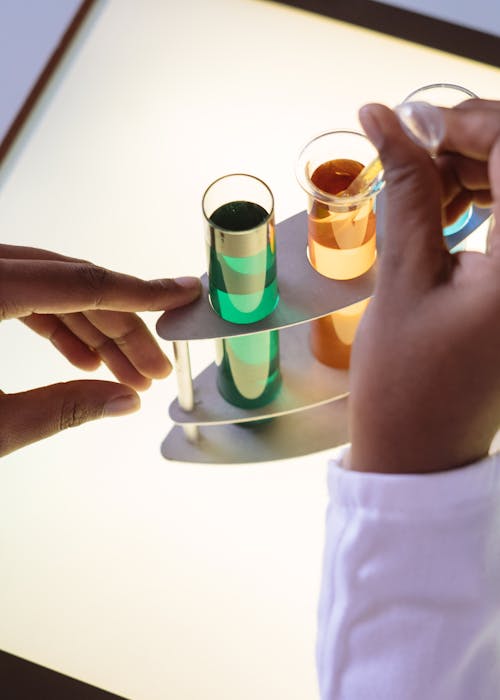 The best tutors available
1st lesson is free!
1st lesson is free!
1st lesson is free!
1st lesson is free!
1st lesson is free!
1st lesson is free!
1st lesson is free!
1st lesson is free!
1st lesson is free!
1st lesson is free!
1st lesson is free!
1st lesson is free!
1st lesson is free!
1st lesson is free!
1st lesson is free!
1st lesson is free!
1st lesson is free!
1st lesson is free!
1st lesson is free!
1st lesson is free!
1st lesson is free!
1st lesson is free!
1st lesson is free!
1st lesson is free!
1st lesson is free!
1st lesson is free!
1st lesson is free!
1st lesson is free!
1st lesson is free!
1st lesson is free!
1st lesson is free!
1st lesson is free!
1st lesson is free!
1st lesson is free!
Chemistry Tutors - Who Are They and What Do They Do?
Chemistry tutors are qualified, educated professionals in chemistry responsible for explaining the concepts and principles of chemistry to students. They impart knowledge and assist students in overcoming chemistry-related learning challenges or difficulties.
Chemistry tutors create teaching and learning strategies peculiar to their students' learning ability to facilitate understanding. They achieve this by assigning and assessing lessons, sample exercises, homework, quizzes, and projects. These tutors can either work within the confines of a classroom (school) or outside of it.
These chemistry-proficient individuals also teach and assist students with laboratory techniques, experiments, projects, and assignments. They ensure that their students meet up with and cover the school or state-approved curriculum and understand each topic in-depth.
Chemistry tutors also continue to keep their chemistry-related knowledge up-to-date to impart the right knowledge to students. The ultimate goal of every chemistry tutor is to impart knowledge, provide academic support, and follow-up students to ensure a comprehensive understanding of chemistry. They ensure success and monitor students' progress in the classroom as it relates to chemistry.
For tutors to successfully achieve these goals, they must have the qualifications and specific qualities and skills that make them better teachers. They require patience, strong communication, listening skills, adaptability, empathy, flexibility, good management skills, etc.
See the skills you need to teach physics.
These soft skills and qualities add to your diversity as a tutor. They also help to shape your students and make a lasting impact on them. With these soft skills constituting part of your cover letter, you gain an edge when applying for teaching jobs.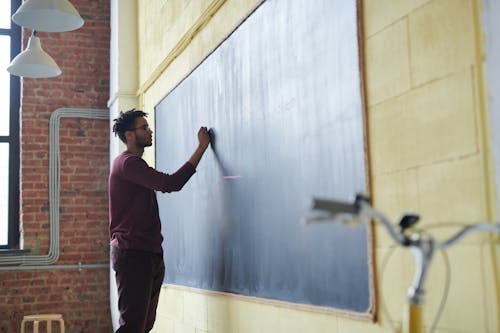 Steps to Becoming a Chemistry Tutor
Since you have decided to become a chemistry tutor, what steps do you take next? Below are some steps to become a chemistry tutor.
Take chemistry in high school
Once you have decided to become a chemistry tutor, you need to prepare and position yourself on the right path. If you are still a high school student, taking a major in science courses such as chemistry, physics, calculus, and biology is a great start.
Taking these courses prepares a foundation for you to get your Bachelor's degree and position you in a supportive learning environment.
In addition to this, you can consider part-time jobs with pharmacies, chemistry-related jobs, or even as a teaching assistant.
Signing up for these courses isn't all; performing well in them also matters.
Get a bachelor's degree in chemistry or any chemistry-related course
Once you have completed high school, the next step is obtaining a bachelor's degree in chemistry, biochemistry, or chemistry-related courses. The course you take in college or university depends on the type of chemistry tutor you intend to become.
For instance, if you intend to become a high school chemistry teacher, you can major in education or related courses and minor in chemistry.
However, if you plan to tutor undergraduates or college students, you may require a bachelor's degree and a master's or PhD. in chemistry.
College courses recommended for aspiring chemistry tutors include chemical labs, general chemistry, inorganic chemistry, organic chemistry, calculus, etc.
Teaching preparatory classes such as student interaction methodology and psychology may also be helpful in your teaching journey. While schooling, you can also join chemistry clubs or partake in volunteer programs that will build your teaching experience.
Get a teaching certificate
In Canada, various teaching boards across the provinces are responsible for certifying teachers before they begin teaching professionally. These boards have strict regulations that oversee the certification process to ensure that teachers are well qualified to teach students.
Do you need a teaching license to teach biology? Find out!
However, these regulations vary based on your preferred state or province. But, the basic requirements needed to gain the teaching certificates include 
A Bachelor's degree

Proficiency in English or French

Completed Education program following the Canadian standard

Teaching experience
Chemistry tutors who want to teach undergraduates in chemistry may need to be certified to tutor universities. Nevertheless, they require a bachelor's and master's degree to teach and sometimes, a PhD.
For most states and provinces, you will be required to take exams that qualify you for the teaching certificate. Note that moving to another state or province to work may require you to take another teaching license examination.
Get a Master's degree or Doctorate
If you intend to tutor university or college students, you will need a master's degree and sometimes, a doctorate will be required of you. Although this doesn't apply to all provinces in Canada, it is best to have at least one to increase your reach and earning potential too.
With a master's degree, you can teach students in colleges and universities too. But, teachers with a PhD. have a higher chance of getting jobs as chemistry tutors in colleges and Universities.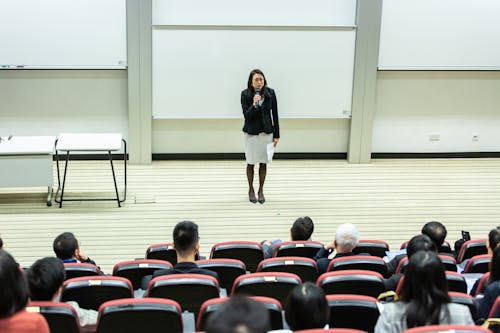 Gain some teaching experience
Except you intend to work as a private tutor, most institutions require some level of teaching experience when hiring chemistry tutors. Having some teaching experience gives you an edge while searching for jobs and makes you a better and more professional chemistry tutor. It also constitutes a significant part of your cover letter when applying for tutoring jobs.
There are numerous ways to gain some teaching experience before becoming a full-time or part-time chemistry tutor or applying for teaching job opportunities.
Volunteering with community organizations, working as a teaching assistant, teaching at local schools or colleges, developing online courses, and tutoring on online platforms are great ways to gain teaching experience.
Market yourself and search for job openings
Once your degree and teaching certifications are in place, it's time to look for job openings. You can search for job openings locally or across various provinces in Canada, depending on your preferred state of practice. You can do it physically or online.
Nevertheless, if you intend to become a private chemistry tutor, you can market your tutoring services through online tutoring platforms like Superprof, using word-of-mouth, or general job listing websites. You can also market and foster your teaching career through social media platforms.
Working as a Chemistry tutor on Superprof
If you would like to work as a private chemistry tutor, then Superprof is here to help!
At Superprof, we offer you an opportunity of a lifetime by providing you with a user-friendly platform where you can connect easily with your potential students. Our online tutoring platform provides you with an excellent user interface that makes accessibility and navigation easy. It also offers other benefits such as:
Free tutor accounts
An unbeatable benefit of registering with Superprof is the free account you get. At Superprof, tutor registration is free, regardless of your teaching experience, certification, or subject. It requires no fees for maintaining your account.
You can also build your profile, maintain it and make necessary changes without restrictions. You can upload your resume, a profile picture, teaching certificate, and more.
Accompanying these is a review system that allows clients to rate and recommend you after a job well done - successful tutoring sessions.
Individualized pay rates
You don't need to worry about your pay rate. You can adjust your pay rates depending on what you deem fair based on your level of experience and knowledge. Your rate per hour is solely dependent on you and you can give your students discounts if you as you please.
Unlimited tutoring opportunities
Although you don't get to choose your students, registering as a chemistry tutor on Superprof opens you to numerous tutoring opportunities. Best of all, you can organize online classes with one or more students. These, among many more, are some of the benefits of registering as a chemistry tutor on Superprof.
Chemistry is as thrilling as it sounds; teaching it is even more exciting. But, utilizing Superprof as the online platform for your private chemistry lessons makes teaching and learning a memorable and swift process.
Want to become a Chemistry tutor? Register with Superprof today, begin your teaching journey, and earn some cash.
Need teacher?