Chances are you are interested in learning Spanish, one of the most widely spoken languages in the world. However, due to the diverse ways of learning a second language nowadays, it is vital to research and finds the perfect way that suits your lifestyle.
Online Spanish lessons, books and movies do the magic for some, while others prefer enrolling in a language school near me. Adults may have lots of preferences that are easily discernable. But the case might be different for kids.
Kids are naturally curious, and when it comes to learning a second language, they love to know in dynamic and fun ways. So parents should study the behavioral patterns of their children to determine the best way that might suit them.
Helping your child to discover the best way to learn Spanish will not only save you some precious time but will also help you save money too. Imagine the resources you would have wasted trying to make your child learn Spanish the wrong way (i.e., using a teaching style they don't relate with)?
However, some kids have problems learning or are born with limited learning ability, making teaching them a new language challenging. For example, a dyslexic child may experience challenges learning Spanish. But this does not mean it is the end of the road for them. Instead, you need to devise more practical and adaptive ways to help them learn. This post will teach you all you need to know about helping a dyslexic child learn Spanish.
The best Spanish tutors available
1st lesson is free!
1st lesson is free!
1st lesson is free!
1st lesson is free!
1st lesson is free!
1st lesson is free!
1st lesson is free!
1st lesson is free!
1st lesson is free!
1st lesson is free!
1st lesson is free!
1st lesson is free!
1st lesson is free!
1st lesson is free!
1st lesson is free!
1st lesson is free!
Teaching a Dyslexic Child Spanish Language
Whether you are a parent or a tutor trying to help a dyslexic child learn Spanish, you will do well if you understood what dyslexia is all about and how it affects a child's memory development and cognitive functions. That way, you could seek the best solution to help alleviate the child's learning challenges.
See how to get started learning Spanish.
What is dyslexia?
Dyslexia is a learning disorder that affects areas of the brain that processes language. It is most common among children, and it is associated with difficulty in learning or identifying speech sounds which leads to a problem in reading.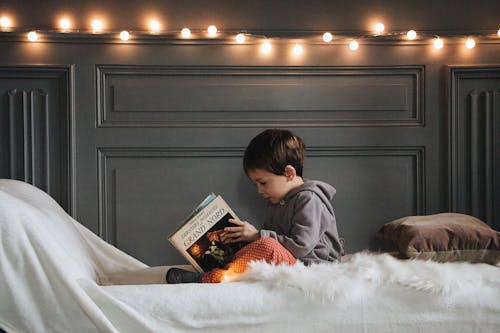 People with dyslexia usually have normal vision and could succeed at school with emotional support and tutoring. However, dyslexia is neurological in origin and could persist throughout life if left unattended. In the early days of schooling, a child's dyslexia condition could go unnoticed until they begin to demonstrate signs of slow learning to the extent that the class teacher notices.
Kids can use these apps to learn a second language easily.
Some common symptoms of dyslexia in children are difficulty in reading and writing. In addition, some kids experience other severe symptoms such as late talk, timidness and lack of self-confidence.
Since dyslexic kids have trouble reading and writing, it's common to expect that they will have trouble learning Spanish or any other language. But is that the end for a dyslexic child? Is there any hope that such a child could learn a foreign language? Yes, child therapy could go a long way to help dyslexic kids.
It's normal to see parents worry over their child's disability. However, many want to see their child making efforts to become bilingual despite their flaws. So if you are a parent of a dyslexic child, you shouldn't worry much. Your child can learn Spanish.
The first step in helping dyslexic children learn Spanish is finding the best way to help them learn. Kids with dyslexia need special attention, love, care, and support to overcome their learning challenges.
Do you know that kids with Dyslexia can learn Spanish for free?
How to Help a Dyslexic Child Learn Spanish
Since reading is a real challenge for a dyslexic child, it is best to help them understand essential grammar by decomposing difficult words and transcribing them to make it easier to comprehend. Of course, this may take a lot of time and effort. But the end goal is to see a dyslexic child rising above their limitations and reading like every other child.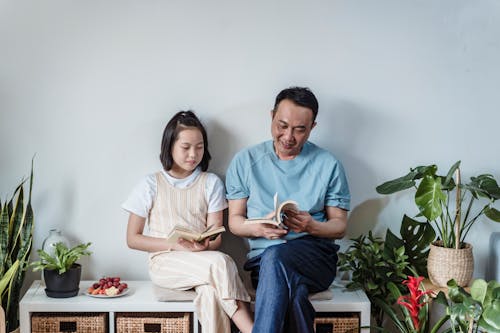 Parents trying to teach their children Spanish at home could help apply a decoding pattern known as assembly path. This is the use of letters and cards to represent sounds and words. Although it could seem laborious at first, history has revealed that most dyslexic children quickly react to such learning styles and adapt to them.
Superprof language teachers who offer Spanish lessons in Canada know more of these tips. They also know the various approaches to adopt to help a dyslexic child learn a foreign language like Spanish.
Read this guide if you want to help your child learn Spanish independently.
For tutors teaching kids with dyslexia, they must choose a writing style closest to the child's oral understanding, the closer, the better. There are several tricks tutors can use to facilitate this process.
Use a large character size in all documents: since the size 12 is commonly used, you may decide to help the dyslexic child learn better by increasing the character size to 16 or 18. Chances are, if they can see these characters clearly, they could understand them easily.
Use dual spacing: documents with large spacing are easily understood than the ones with single spacing. Therefore, ensure all materials used for teaching the dyslexic child are double spaced. That way, the characters will appear clearly.
Highlight important words in bold: when you want to emphasize some points with certain words, it is important to highlight them in bold. Characters in bold are easily identifiable, and this could aid the learning process logically. When a dyslexic child can easily recognize characters written in bold, it shows clear visibility is a crucial factor that could enable them to learn a new language faster.
Use appropriate fonts: some fonts are easier to comprehend than others. For example, most fonts confuse the letter "b" and "d" because they have a weak differentiation. The Arial font, for instance, is one of the few fonts that are easily identifiable and differentiated from the other. All these points are crucial if the dyslexic child is learning a foreign language like Spanish using books.
For learning Spanish with books, Superprof tutors have a deep understanding of the teaching mechanism and the best approach to ensure the child learns quickly. With the vast experience these tutors have, parents with dyslexic children are assured that their children will get all the support they need for the study.
Why Spanish is Easier to Learn for Kids with Dyslexia
Students with dyslexia usually have more trouble learning English than Spanish. This is because there are too many consonants and vowels that pronounce differently.
On the other hand, Spanish is a highly transparent language. Therefore, it is easier for dyslexic students to decode due to the little graphemes and phonemes compared to the English language. As a result, the words and sounds seem less complicated for the dyslexic child to comprehend.
Using Intervention Methods to Teach Dyslexic Children
Whether you are a tutor or a parent, there are many ways you can help dyslexic children fight off their learning disability and learn as fast as other students. However, it is best to test the waters using different methods until you find the most suitable one for the child.
So when you eventually find the best, its success will be determined by the student.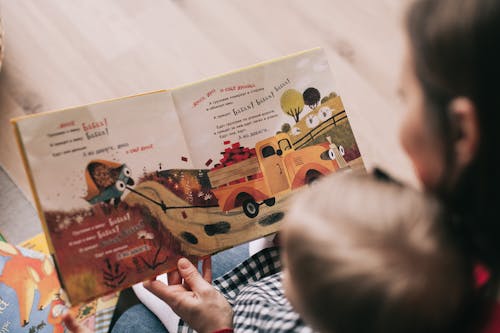 This method aims to awaken the senses of the dyslexic child such as hearing, sight and touch. It is believed that if these areas are well stimulated, learning will improve drastically.
Using educational games with alphabets to stimulate the senses could also help. Also, it is not out of place to attempt learning basic Spanish online using gestures. You could start with simple alphabets and the identification of words.
Tutors could use color-coding, gestures and audio support to encourage memorization. In addition, some mnemonic aids could become a dyslexic child's best support for learning. Creating personal cards and tracing letters with appropriate sounds are ways to introduce memorization techniques to the student.
Other factors to consider while helping a dyslexic child learn Spanish
Kids with dyslexia are usually prone to hyperactivity and may quickly lose concentration while learning. That is why tutors should find a safe and quiet environment for teaching such students Spanish.
It's easier for them to concentrate when the environment is conducive and friendly.
Organize and structure each lesson appropriately. The more organized your lessons are, the more results you will achieve with them. Also, it is easier to monitor a child's learning progress with structured lessons.
Remember that your approach to teaching matters a lot. Even while they make mistakes, avoid scolding them harshly. Dyslexic kids could quickly get emotional and withdraw from learning. Understanding how the child responds to certain situations could help you control your reactions easily.
Do you have a child with dyslexia or perhaps, you are a tutor trying to help a dyslexic child learn Spanish? There are plenty of resources you could leverage to teach such students a foreign language. But, again, there are plenty of them on Superprof.
Dyslexic kids are normal kids. They experience trouble reading and writing most time. But, with help and support, they could do more than their peers and ace in their studies too.
The platform that connects tutors and students