Geography is very exciting and fun for kids. It does not have to be one of those subjects that make them roll on the floor and want to tear their hair out. What can make geography more interesting and exciting for kids? Games!
Games are a fun way to introduce children to both human and physical geography. Games are also easy to incorporate into homeschooling and classes. With games, kids can take on any traditional geography homework.
It is also a very good way to help them learn so much about the places they might want to visit in the future.
Most teachers and parents now appreciate games more because it makes the teaching process easier. Little kids are more likely to remember what they learned from games than from their books.
From the experience of most teachers and parents, children ask more questions about places, states, capitals, and even flags that they have seen in their games.
Most teachers and parents do not think geography can and should be taught to children. They only just reluctantly teach it as though it is a necessary evil. This reluctance comes from not having an idea of how to introduce and conceptualize the subject for kids.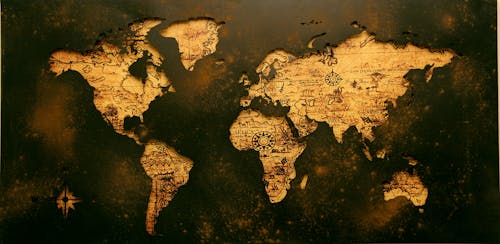 Kids are at their best when they know their teacher enjoys teaching them. One thing that has proven effective in motivating teachers to teach and inspiring children to learn is games.
The best Geography tutors available
1st lesson is free!
1st lesson is free!
1st lesson is free!
1st lesson is free!
1st lesson is free!
1st lesson is free!
1st lesson is free!
1st lesson is free!
1st lesson is free!
1st lesson is free!
1st lesson is free!
1st lesson is free!
1st lesson is free!
1st lesson is free!
1st lesson is free!
1st lesson is free!
Advantages of Geography Games for Kids
Admittedly, geography is not the simplest subject to introduce to kids especially because there is a slim path between the basic and advanced levels while also worrying about its immediate usefulness when compared to other subjects like math and grammar or even the sciences.
However, the debate on its usefulness was put to rest when it became clear that kids should be aware of how they can impact the world positively and how the world affects them. They should also know places, landmarks, countries, and capitals as well as flags.
At a young age, kids ought to know the effect of pollution as well as other natural and man-made hazards. These things can be reduced to simple concepts that kids can assimilate and make use of as much as they can anytime. Thankfully, games easily get the work done.
Do you think games are appropriate for teaching kids geography? Many scholars have opined that they are a great way to teach and make learning fun for kids. Superprof, if nothing but being helpful has revealed some advantages of using games to teach geography for kids;
Fun and Exciting
Adults and teens can sit through boring lectures and take in concepts about a topic or subject but this is hardly the case for children. Children have the shortest attention span and struggle with things that they do not consider fun in the first place. Teachers and parents know that reading out words to children and expecting them to understand at the snap of the finger is as good as pouring water on stone because nothing would be absorbed.
Games introduce the type of fun and excitement that children look forward to especially in a learning and social environment. It can be both a break, relief, and a source of information that they willingly participate in. Teachers and parents that use games to teach geography to kids find it easier and more fulfilling as they see the kids enjoy themselves while learning.
Team Work
Most children learn better when they carry out tasks and practice together. They are more likely to stay on course and go through exercises and assignments that on their own they would have ignored or done reluctantly when they are in a group. Some Geography games just like app and books are designed so that they can be played on multiplayer mode. More than one child can participate in the game and they can even corporate and share ideas to make the learning process more fun. So whether you are a teacher that is handling a class of ten to twenty children or a parent that is homeschooling just one kid then you can use games to teach.
Simple Concepts
Geography games are modeled on very simple concepts that teach just the basics that the children can handle at their level. So a teacher and parent that is struggling with developing topics and syllabuses for the children can simply allow the games to lead the way while they explain further and answer questions that would prove to be guides for the children.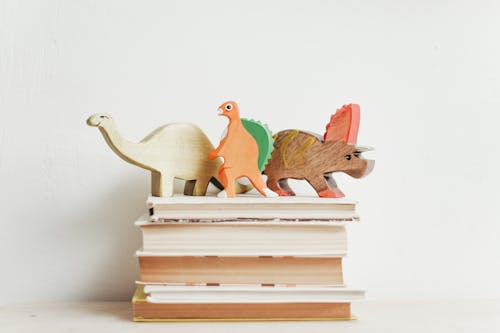 Knowledgeable Information
These games are not just some distraction that keeps the children occupied. No, they dole out facts and knowledge that help the children become grounded in Geography. The games are built on information from physical and human geography. The games are designed to teach them about countries, major cities, continents, capitals, flags, landforms, culture, politics, pollution, and a lot of other things.
So they stand to benefit from these games by just participating with interest. The question they ask will guide them to answers that stick with them on several topics.
Games are not limited to homeschooling or just class use. Games are versatile enough to be used in both situations to produce the same effect for the kids. Parents and teachers can even collaborate to continue lessons from class to home so that the children are taught better.
Discovering the Perfect Geography Games for Kids
Teaching with games as explained above has a lot of perks and can be very impactful for the kids being introduced to geography but most teachers and parents have struggled with discovering the games in the first place. It is one thing to be open-minded about using games to teach but it is also another thing to find the games that will suit this purpose. Some of the games that are perfect for teaching kids geography include:
This game is a very easy one that is quite fun and exciting. It is also a very good way to review geography. The game is designed in a way that a literal nerf gun is loaded with putty or tape so that the children can use it to shoot (locate) a particular location e.g., Africa on the map of the world or a model globe. This way the children can begin to learn the locations of different places when you correct them or teach them.
The fun part of this game is that when they miss their aim and their shot hits elsewhere they also learn where this place is and it's. For instance, if they aim at Africa and somehow it is Antarctica then you should tell them that they hit Antarctica. There is no losing in this game. Also, they can play as a team and even on versus mode for competition.
20 Questions on Geography
This game is a good-old-20-question game. This game benefits children that are in middle school age. The questions have a lot to do with the background, culture, and human geography. It focuses more on the people in a particular area than the landforms and other physical aspects of geography. One can decide which category the questions can come from. For instance, one can decide to take questions about a certain country, continent, or state.
How does this work? It is quite easy and fun so here examples of some of the question you might encounter as you begin to learn about these things:
Is this country in North America?
Is this country in Europe?
Is this country in Africa?
Is this country in South America?
Is this country in mainland Europe?
Was this country in the Old Roman Empire?
Did this country experience a war?
Did this country experience a revolution?
Is this country Netherland?
One or more kids can play the game as they take turns trying to guess. The children should be able to have fewer guesses than twenty which is the same number of questions. This game can be played anywhere at all. At the park, at the dentist's appointment, or during grocery shopping are all good situations and places to play the game.
Find good geography class here on Superprof.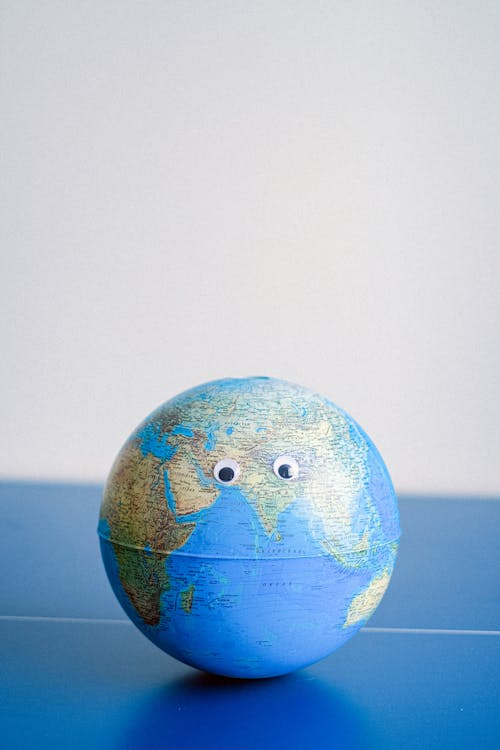 Kids love puzzles. They love fixing things and puzzles allow them to be creative. Adults love puzzles too so they can partake in this game with kids for more excitement and fun. There are lots of puzzle games that are designed to educate children about geography. They may end up putting pieces together and form a map of the world or even a country or continent. There is no limit to what they can achieve with geography puzzles.
Games are teachers' and parents' best friends when the subject is geography. It allows kids to explore their imagination and have some fun while learning about Geography. The games discussed in this guide span across topics on both human and physical geography. It is mentally stimulating and there are countless games/apps that anyone can discover by just running a quick search on the internet.
The platform that connects tutors and students