What are the questions you ask yourself when you come across someone sketching a person or thing? Asides from the wonder, have you ever felt that there is or could be more to drawing?
Or do you think that that wonder is all you get? The truth is that with drawing, you never can tell. There's always more to it than meets the eye, and we're talking about just the advantages. We aren't occupying ourselves with its functional aspects just yet.
See how to get started with drawing lessons.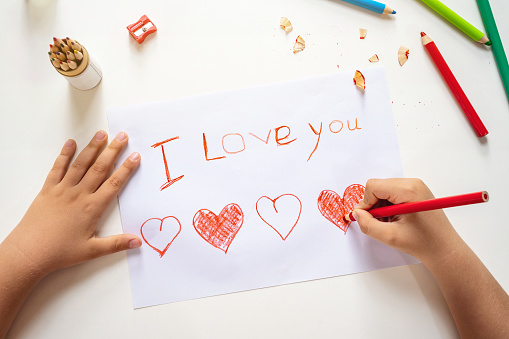 Drawing is a package deal, and like all package deals, it comes with a whole list of advantages you stand to get if you decide to imbibe the skill. If you're still on the fence about your decision to start drawing, here are a few advantages that will tip you over and kick start that decision.
Let's start with the most obvious.
The best Drawing tutors available
1st lesson is free!
1st lesson is free!
1st lesson is free!
1st lesson is free!
1st lesson is free!
1st lesson is free!
1st lesson is free!
1st lesson is free!
1st lesson is free!
1st lesson is free!
1st lesson is free!
1st lesson is free!
1st lesson is free!
1st lesson is free!
1st lesson is free!
1st lesson is free!
1.    Fun
Drawing is a whole lot of fun. You don't need to conduct a street-to-street survey to find this for yourself. Just staring at an artist when they draw is enough. The enthusiasm they use to sketch things is unparalleled. There's no anger. No angst. They are just living in the moment and expressing themselves without restrictions.
What could be more fun than something that allows you to test the elasticity of your imagination and creativity? Why else do you think some people doodle when they are in a boring class?
Do you know you can learn drawing skills for free? Find out how!
Sometimes, the fun is evident in a piece of craft. By staring at it, you can tell that the artist enjoyed themselves as they came up with the work.
When you learn how to draw, you have one more outlet for fun than any other person.
2.    Improve Your Communication
There's no doubt about the efficiency of drawing as a means of communication. Why else would there be pictorial representations in toilets to signify which stall is for what sex? Why not just use words? Why are images used in road signs? It's a fact. People interpret things better when they're put into images.
Do you know that you can improve your drawings skills with graphics design.
When you learn how to draw, you increase your ability to communicate your intentions better. If people don't understand textual representations, or you need them to get the depth of your message, you can sketch up a pictorial representation that details your intent. No one will doubt that you need roses for your birthday, not lilies, or that they need to keep off your room for fear of electrocution.
3.    It Puts a Shine on Your Confidence
Whenever you consider drawing, and all you see are red flags, it's because you think it's a skill you can't pull off. The common belief out there is that good drawing is a result of talent. That's not entirely true. There's nothing you cannot pull off without patience, the willingness to learn, and practice. See more reasons for learning to draw. 
Do you know that the more you practice something, the better you get at doing that particular thing? Learning to draw is a progressive process. The more you perfect each bit you learn, the higher you grow. At the end of the lane, you can look back, see how far you've gotten and be proud of all the effort you put in.
There's no way you wouldn't feel like the Da Vinci of your time when you see the art piece you produce due to all the time you invested into learning. Drawing can be one more trophy in your case, and that boosts your confidence to take on more things with a can-do attitude.
4.    Build Your Motor Movements
Do you know that drawing is one of the skills doctors practice to improve their eye-hand coordination? Yeah, perhaps you shouldn't be taking drawing that lightly anymore.
Learning how to draw for the sake of artistry.
When you sketch, especially when you're sketching something you can see, you're using your eyes to appraise your object and your hands to draw every detail of that object precisely the way your eyes interpret it.
Do you think it's easy? Poor hand-eye coordination is the reason you always draw something that's closer to a Martian than a human being when you try to produce a sketch of your friend. Proper hand-eye coordination is why Picasso can render an accurate drawing of the flower vase right in front of him.
But look at the bigger picture. Hand-eye coordination can be instrumental in life. By just learning to draw, you get better at anything that requires collaboration between your eyes and hands. You can throw better, slice vegetables better and quicker, scoop just the right amount of ice cream on a scone, etc.
The best Drawing tutors available
1st lesson is free!
1st lesson is free!
1st lesson is free!
1st lesson is free!
1st lesson is free!
1st lesson is free!
1st lesson is free!
1st lesson is free!
1st lesson is free!
1st lesson is free!
1st lesson is free!
1st lesson is free!
1st lesson is free!
1st lesson is free!
1st lesson is free!
1st lesson is free!
5.    Improves Your Concentration and Thinking
While it's true that drawing is fun, it doesn't mean that it's a reckless action. It requires a great deal of thought and concentration. You need your concentration levels to be high if you want your finished product to be what you had in mind. When you're drawing, you're also thinking of new ways to represent a thing or concept.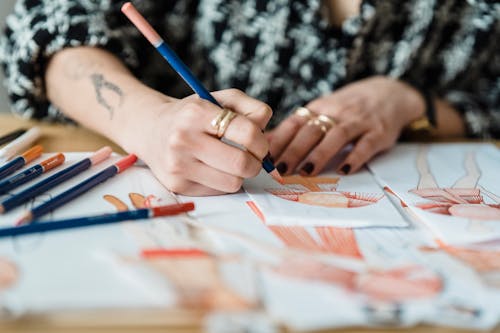 Thus, drawing frequently will boost your ability to concentrate and think. As a result, what constitutes a hitch to others will be nothing to you. With this ability, you can score more achievements in little time.
6.    Makes You More Creative
The very nature of drawing makes it impossible for you to learn it without getting creative. The creativity you stand to gain from drawing is not for paper or canvas alone. It can also be handy in real-life situations. After drawing, you'd no longer approach things from the same angle as most. You'll be able to think of a better way to skirt around problems.
Most times, what you need to make that breakthrough in your workplace is thinking out of the box. This kind of thinking doesn't come as easy as you think. But drawing can make it a norm. You'll learn that there is never one perspective to a thing, even when it is glaringly evident that there's only one way in and one way out. Drawing will help you see that there can be a way where there was previously none.
7.    More Money in Your Coffers
The world is going increasingly entrepreneurial. And every day, we continue to see that there's a path for success for everyone that possesses the right skill-set and knows how to use them. Drawing is a skill that will never go extinct because it continues to enjoy constant employment in fields like graphic design, fashion design, interior design, architecture, animation, cartoon production, etc.
Phones and cameras may have taken the spotlight, but they haven't taken the shine out of good old-fashioned hand sketched or painted portraits. If you don't want to make a professional career out of drawing, you can use it to make extra bucks by the side.
8.    The Health Benefits
Do you know that drawing is a very potent relaxant and mood reliever? Drawing takes a lot of concentration and thought. It's challenging to draw and still think about the bad day you had at work or the argument you had with your spouse. It's either one or the other, and if you really want to draw, you'd automatically leave other thoughts aside.
See how drawing can boost your creativity.
Focusing on trying to replicate what you see with your mind's eye or physical eye takes your mind off other things and relieves your stress. It's the equivalent of listening to music or meditating, and some people would say that drawing is more effective.
9.    It Boosts Your Memory
Drawing requires some manner of inspiration regardless of its form – concrete or abstract. When you get inspiration – an object before you or something in your mind – you have to hold on to it for as long as it takes for you to produce it on paper.https://images.pexels.com/photos/4348078/pexels-photo-4348078.jpeg?auto=compress&cs=tinysrgb&dpr=1&w=500
 Even if you're staring at an object before you, it isn't easy to share your sight between paper and object per second. You'd have to retain it in your mind for a length of time before taking another look to refresh your memory. Consequentially, you'd be able to remember and retain things for events outside drawing.
10.  Therapeutic
Therapy can go a long way in making life bearable; there's no doubt. But there's a limited number of therapists for all the people in the world. That's why there are other ways to get therapy, and drawing is one of them.
Drawing as a medium of expression/mood reliever can be a conduit for your pain, anger, love, joy, etc. Thanks to the lack of restriction, there's nothing that you can't express while drawing. The aim of speaking to a therapist is to get the weight of your emotions off your chest. That's something drawing can also replicate.
The advantages of drawing can be more personal than those we've mentioned above. The important thing is to know that there are a host of benefits you can expect to gain from learning to draw. It's amazing how learning a single skill can prepare you for life and everything it might throw at you.
See the connection between chemistry and drawing.
The platform that connects tutors and students