Suppose are trying to learn how to sew, congratulations! You have eventually discovered the significance of this unique skill because it will boost your confidence and help you become more creative. Learning to sew Canada is a rewarding career path for anyone who desires top-notch skills and has a passion for arts and crafts.
One thing is sure; sewing helps you to explore your imagination and the world around you. Gone are the days when the primary objective of learning to sew was to fill your wardrobe with the latest designs on a budget. Nowadays, you could travel the world with your sewing skills because it provides unique ways to experiment with different fabrics, patterns and designs.
Sewing is like a link that activates other related skills, such as analysis and time management. This means that as you learn how to sew, you would automatically become more time conscious, learn how to compare and analysis like a pro and above all, learn the art of dressmaking.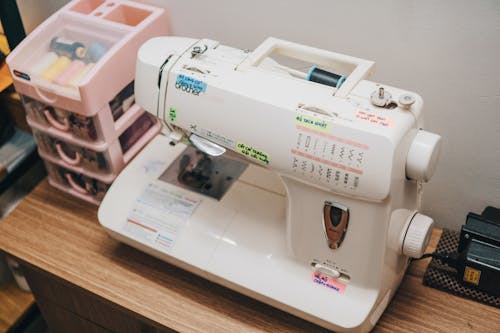 The best Sewing tutors available
1st lesson is free!
1st lesson is free!
1st lesson is free!
1st lesson is free!
1st lesson is free!
1st lesson is free!
1st lesson is free!
1st lesson is free!
1st lesson is free!
1st lesson is free!
1st lesson is free!
1st lesson is free!
1st lesson is free!
1st lesson is free!
1st lesson is free!
1st lesson is free!
Who Should Learn How To Sew?
Irrespective of how or where you choose to learn this unique skill in Canada, there is a guarantee from the pros, you will never regret your decision. You will find many opportunities to develop yourself, grow your passion and become better. So regardless of your disposition, you can learn how to sew if you are determined to do it. Read more about sewing lessons in Canada.
Sewing is a creative skill that anyone can learn. But that is not the entire gist about the unique skill. Do you also know that wherever you are in Canada, you can find someone to teach you how to sew just the way you want?
This is probably the primary reason why many people are turning to trainers and tutors who are skilled at sewing and can teach others how to replicate their actions to become professional fashion designers without losing a sweat.
You cannot become a professional overnight. The entire process is a journey. There are some habits you must do away with to enable you to learn fast and become a professional in no time. First of all, you need to know the basic tools you will need to start learning. They include:
Scissors
A seam ripper
A sewing machine
Fabric
Pins
Buttons
These are not all the tools you need to learn sewing skills for beginners in Canada. Your instructor will let you know about other things you should get along the line. He will also let you know what you should get in large and small quantities. So you don't have to worry about that if you are learning how to sew from scratch.
Meanwhile, it would be best to begin familiarizing yourself with these tools because the earlier you know how to use them without mistakes, the faster your learning pace will be overtime.
See the best tips for choosing sewing classes in Canada.
How Much Do Sewing Tutors Charge In Canada?
Many people who want to learn sewing skills from scratch from a professional may wonder how much they should budget for learning this wonderful skill. If this describes you, you are not alone. Superprof is more than happy to reveal the average rates of sewing teachers across Canada.
It's pertinent to know that the majority of sewing tutors charge per hour basis. So it would help if you decide how many hours you may need in a week to determine your budget per week for sewing lessons.
But what are the best ways to determine the price per hour for sewing lessons in Canada? Many factors contribute to the pricing of sewing lessons. Generally, tutors consider the following before fixing a price per hour for their sewing lessons.
Location
Level of the student
Qualification
Experience
Frequency of lessons
On average, many tutors offering sewing lessons charge between $15-$25 per hour. If you are working on a tight budget, we recommend you hire a tutor that is closest to your location. For instance, if you live in Vancouver, you could consider hiring a tutor for sewing lessons that live around your region in Vancouver as well. That way, you would find tutors that charge lower rates since they would consider the cost of commuting to your home or any other location you choose for the lessons.
That aside, many sewing teachers with many years of experience may charge high rates per hour because they feel they have advanced enough to command high rates for their services. But the reality is that the rate a tutor charge is not a true reflection of their competence level.
Should You Learn Sewing From Student Tutors?
Do you know that many student tutors can teach you how to sew just like a pro would? Many of them learnt how to sew during their high school days. And while in the university, they decided to teach this skill as a side hustle to earn some money.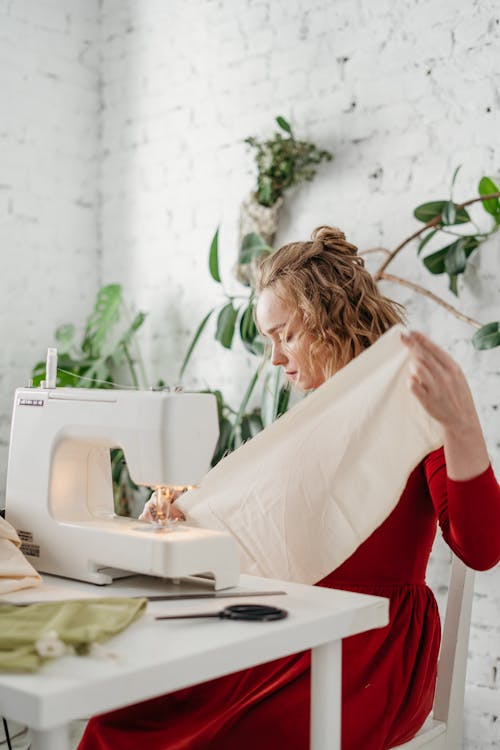 Just like professional sewing tutors, most student teachers are highly qualified to teach you sewing skills. Many of them have many years of experience teaching others how to sew as well. Experience is a necessary factor worthy of consideration if you are looking at getting the best from your sewing lessons in Canada.
Nevertheless, in most circumstances, hiring a professional to teach you sewing skills may be the perfect option if you want to put budget aside and focus on the benefits of learning from a pro.
The Benefits of Learning How to Sew from a Professional
While teaching you sewing skills, professionals bring a lot of mouth-watering benefits to the table. They tell you the failures and successes they had over the years and how you can learn from them. They take you by the hand and teach you the steps you should take to enable you become a professional in no time.
Suppose you are considering learning how to sew all by yourself instead of hiring a professional to do it for you. Before you plunge your energy into this journey all by yourself, you may want to consider the perks of learning how to sew from professionals.
Do you know that you can learn at an unimaginable high speed if you allow a professional coach you? Many students who learn sewing from professionals can attest to how they could learn at a faster pace because a pro coached them.
If you hire a pro, chances are you would avoid the many mistakes that most people make as they take beginner sewing lessons.
When you learn a high-paying skill like sewing from a professional, chances are you are going to make a one-time investment in yourself by taking these sewing lessons from a pro. But if you take sewing lessons from an amateur or probably learn it yourself, you may see the need to retake the courses in the future and this time from a professional.
A professional tutor can make you feel more accountable for your actions and help you stay committed when you take sewing lessons from scratch. As you learn how to sew, chances are you may encounter some challenges that may tempt you to quit learning. A professional sewing teacher knows how to help you stay motivated and dedicated irrespective of the challenges you face.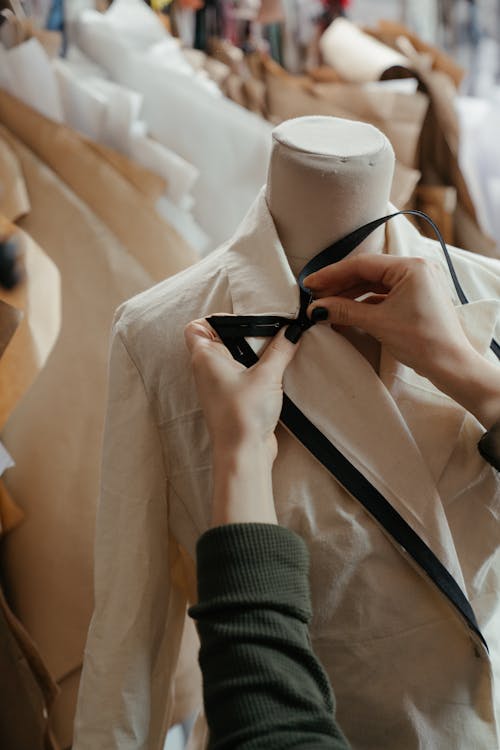 Staying motivated is an essential ingredient for learning any skill successfully. Therefore sewing is not an exception.
Allow Tutors from Superprof Teach You How to Sew Like a Pro
It's no longer a new thing that Superprof is the world's leading online platform learning various skills and subjects, including sewing. Every year, hundreds of students enroll for sewing courses for beginners on Superprof. This is because it is relatively easy to find a competent tutor for sewing lessons on the platform than anywhere else.
Our tutors are willing to take you by the hand and teach you sewing skills until you become a professional. If you need someone to rely on and relate your fears with any time, a tutor from Superprof is all you need. They will give you a listening ear and help you overcome the challenges you may face presently with sewing.
So whether you want to learn sewing to enable you to fill your wardrobe with beautiful clothes, pursue a life-long passion or create a career path, Superprof tutors can help you. Our tutors are good listeners, they charge on per hour basis, and you have the freedom to review each lesson after its completion. This means you can easily rate a tutor to express your satisfaction.
Learning how to sew may be a challenge for many who do not know where to start. Fortunately, you are not without help. Hire a Superprof tutor and experience what it means to learn sewing your way.
If you want to learn sewing in Canada, nothing should stop you now. Go ahead and find the perfect tutor that suits your learning needs. Superprof to the rescue!
See how to choose between online sewing lessons and private sewing tutorials.
The platform that connects tutors and students