Someone once said that good English is attractive, no doubt, you have heard someone speak English, so it may be difficult to disagree with this. However, good English is not only attractive, but it is also impressive.
If you can use the right words, ensure good grammatical construction, and speak in a manner that considers your audience, you have a skill not everyone possesses. What if you lack this unique skill? You can develop it if you make up your mind to do so. There are a lot of benefits if you know how to speak impeccable English. A whole lot!
While we would not be talking about these benefits in this article, we will be outlining some of the steps you can take to polish your business English and command the respect of anyone you speak to. So, are you ready to improve your speaking skills? Then let's get started on this!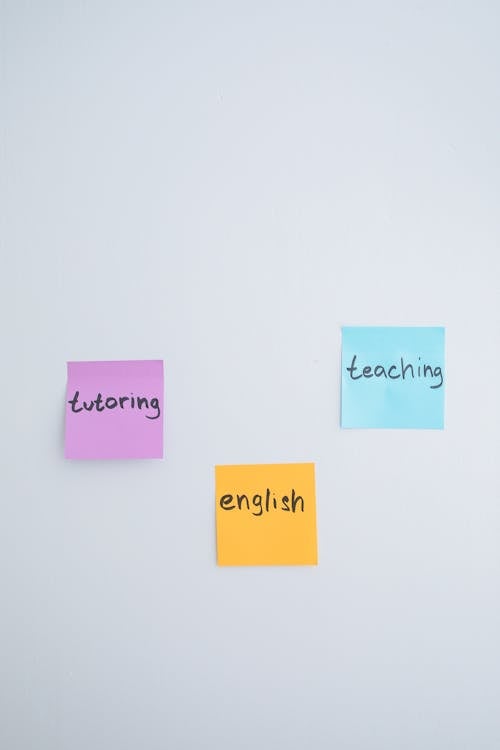 The best ESL tutors available
1st lesson is free!
1st lesson is free!
1st lesson is free!
1st lesson is free!
1st lesson is free!
1st lesson is free!
1st lesson is free!
1st lesson is free!
1st lesson is free!
1st lesson is free!
1st lesson is free!
1st lesson is free!
1st lesson is free!
1st lesson is free!
1st lesson is free!
1st lesson is free!
Create a Foundation of Good Grammar
There is no building anywhere in the world that stands without a foundation and not just a foundation alone, but a firm one. So your journey to impressing your friends with the good business English you speak starts with building a good grammar foundation.
Many people have invested their time and resources into learning how to speak professional English. When you're around these kind of people, it is easy for them to notice grammatical flaws. So to ensure you're not wowing them with poor English, you have to start by building a solid grammatical background.
Your first investment into learning Business English should be centered on grammar. Learn how words are used in the register they belong to, how sentences are constructed to a specific audience, and more. You will not only impress your colleagues when you are fluent in English, but you will also have confidence speaking in English in public.
Invest in Listening to Audio Materials Daily
Do you ever watch or listen to someone speak English so flawlessly that you start wondering how long they have been learning? No doubt, many learning English as a second language have had such experience. 
To be candid, the road to learning fluent English is one that never ends. Language in its entirety is dynamic and tends to change. You have to stay updated with every one of the changes going on with the language if you want to impress your audience while speaking.
Find out in this article how English language skills can help you find a job in Canada.
An excellent way to learn and stay updated with any language is to listen to it often. Repetition is what promotes understanding and persuasion. So, the more you listen to English speakers, the better you will get at speaking it.
To do this, you will need to set out free time daily,at least for 30 minutes. Create a routine around this every day and watch how your English will improve in no small way.
Are language skills relevant today? This article will provide answers.
Read Books and Press Releases from English Speakers
You cannot improve your English writing and speaking skills if you're not committed to reading. So take out time to read English press and novels written by top writers and publishers. Press and novels are recommended because many of them are written in professional English by native speakers.
From these press releases and novels, you can pick out certain words used in specific registers. For clarity, a register is a group of words used in a specific field. So, for example, the words used when medical personnel are talking will differ from what will be used when someone from a legal background addresses an audience.
By reading English press releases and novels, you will not only learn words and phrases but also learn how to use them effectively in certain contexts.
Watch Movies Using English Subtitles
Movies are a great way to learn business English. Do you know that you can learn anything faster by watching movies than reading books or any other written medium. Furthermore, the idea of learning a language by watching movies becomes a lot more interesting when you use subtitles.
No doubt, some don't see the need to use English subtitles because then actors speak English. But it doesn't matter whether you're watching an English movie, subtitles are a great way to improve your speaking skills.
To use movie subtitles to improve your English in a better perspective, it is necessary to state here that not every movie goes. You have to be intentional about the type of movie based on the end you seek to achieve.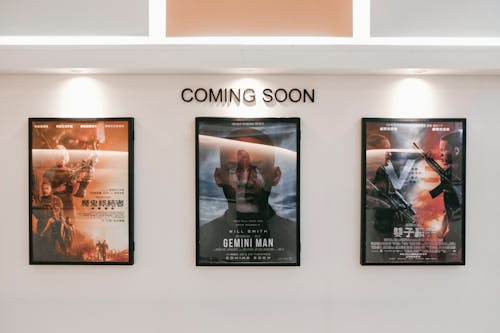 The best ESL tutors available
1st lesson is free!
1st lesson is free!
1st lesson is free!
1st lesson is free!
1st lesson is free!
1st lesson is free!
1st lesson is free!
1st lesson is free!
1st lesson is free!
1st lesson is free!
1st lesson is free!
1st lesson is free!
1st lesson is free!
1st lesson is free!
1st lesson is free!
1st lesson is free!
Set Your Devices to Run On the Type of English You Desire
English comes in different types, even though it appears that everyone who speaks English can understand themselves. These differences in English become more glaring when you are writing. It might be impossible to state all the different types of English here, but some of them include:
American English

British English

Australian English
Remember, we started by saying that you need to build a good foundation of English grammar to speak the language convincingly. Setting your device in the type of English you want to learn can be of tremendous help.
A good example is that British English refer to the period after a long year at work or school as 'vacation,' but American English speakers  prefer to call it 'holiday.'
Knowing which of these two applies to the specific region will aid your communication and help your audience appreciate what you're saying better.
One advantage of setting your device to the type of English you want to learn is that it corrects you when you write in another English different from that set. Taking note of these corrections over time will impact how well you speak.
Create a Time to Communicate With Native English Speakers
In the military, you can read all that is available at your disposal about war, but your true knowledge of it is in your experience. The same applies to learning English.
Reading materials, listening to the audio, watching YouTube videos can be very helpful, no doubt. However, one superior way to learn quickly is to speak English with native English speakers.
You may never know or learn certain words until you speak with native English speakers. These people were born with the language as their native accent. They didn't have to learn the language by studying it as a second language. Instead, they can speak the language because that's what they've been speaking all their lives.
The initial stage of speaking with English natives may appear to be challenging, but the end reward is valuable. Initially, you may find it difficult to understand certain words and phrases they use. It is even possible for an inferiority complex to set in for you. However, there is a saying that "it is only the test of fire that produces fine steel."
The more time you spend speaking with English natives, the higher the chances of correcting you when you make a mistake. Effecting these corrections, you will find yourself speaking flawlessly when you're with your colleagues.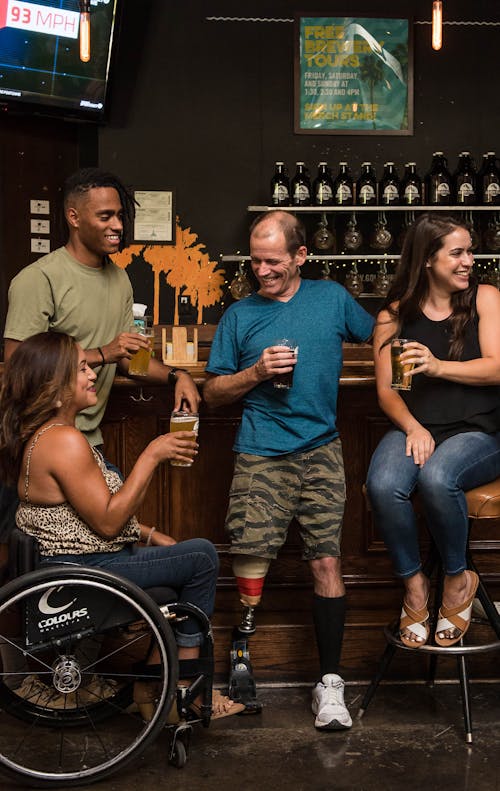 Pay Attention to the Formalities of Business English
Business English takes a different turn from everyday English because of its formalities. To some people, this type of English is referred to as corporate English. Therefore, it is not enough to learn it; you have to pay attention to its formalities.
This is where the rules of the language like concord and agreement become necessary. Here, you're to ask specific questions like what word goes with another. How can one create a link between sentences without sounding vague?
To learn and understand the formalities of business English, you may need to register for an English course, and you will find several of them on the web!
Register for Foreign Internship Opportunities
Another way to improve your English speaking skills is to consider registering for foreign internships. The challenge or the limitation that comes with this is the difficulty of finding these foreign internship opportunities. However, it appears to be difficult because you're not looking in the right places.
The first and most important place to look into when searching for foreign internship opportunities is the internet. The web is a very resourceful place not just for information but opportunities as well. A simple Google search will provide you with thousands of options leaving you to choose the one that suits you the most.
Then, you may consider talking to your friends and loved ones. You will be amazed to discover that what appears to be difficult is within the purview of someone in your circle. Are you looking for foreign internship opportunities? Then, talk to people, ask around, and let your friends know you're searching!
Register with an English Tutor on Superprof
A good reason people don't learn English is that they don't have the time to register in a school or don't know how to put together the many pieces on the web. What if we told you there is a flexible system in place to help you learn English better? Do you know you can learn English with a little budget? See the steps to become fluent in English.
Superprof has many English tutors on the platform who are readily available to teach English in Canada regardless of your location. Custom lessons, flexible timing, and affordability are what you stand to enjoy when you hire a tutor from Superprof. 
The platform that connects tutors and students