Statistics are a set of mathematical models and equations used to visualize, analyze, and conceptualize data. They are tools that help us see and understand the world we live in by helping us understand the tons of data the world generates.
Invariably, we live at a time in the world when data analysis is highly appreciated due to its numerous applications. According to Forbes, 90% of all the world's data was generated in the last two years. 
Every industry generates and manipulates data as part of their daily operations. Statistics keeps us sane while working with the data. See the top universities to study data science and statistics in Canada.
Besides the need to keep the data we generate clean, meaningful, and concise, statistics helps us in several other ways: 
It helps us navigate through our daily lives personally and professionally. 

It helps us make informed decisions. 

And with the world busier than ever, statistics helps us visualize ourselves, businesses, and environment from one sane lens.
This article highlights five broad areas where statistics helps us perform better at both micro and macro levels.
Top 5 Benefits of Using Statistics Everyday
The best Data Analysis tutors available
1st lesson is free!
1st lesson is free!
1st lesson is free!
1st lesson is free!
1st lesson is free!
1st lesson is free!
1st lesson is free!
1st lesson is free!
1st lesson is free!
1st lesson is free!
1st lesson is free!
1st lesson is free!
1st lesson is free!
1st lesson is free!
1st lesson is free!
1st lesson is free!
Probability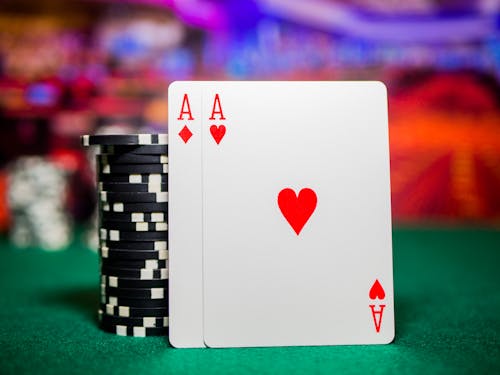 Probability is one of the most direct and practical applications of statistics. It simply means chances or the likelihood that an incidence (or event as it is called in statistics) will happen based on other occurring events.
One of the most straightforward illustrations of probability is the one given in high school where you are asked:
There are three black balls, two blue balls, and four red balls in a box. If you're to pick out one of the balls, what is the probability that it'd be black?
The whole concept is based on the fact that the presence of other balls affects which ball you're likely to pick.
If there are 2 thousand people with Coronavirus in your city of 2 million people, what's the chances or probability that the man sitting next to you has the virus?
While you may not be cut for doing mathematics, probability helps you navigate your personal, business, social, and business life with confidence, style, and less error. Data science involves statistical study. See why you should become a data scientist.
Even though the whole concept of probability is based on chances that don't completely eliminate errors from your choices, it helps you choose confidently and make concise decisions.
Everyday, we're faced with options A or B. Probability helps us chose without regret.
Here are some benefits of using probability everyday:
It helps us understand when to say yes and when to say no.

It eliminates blind guesses from our choices.

It helps us assess and understand the depth of situations.

And when we're stuck on making a decision, probability helps us out in the right directions.
Find data science course here on Superprof.
Performance Rating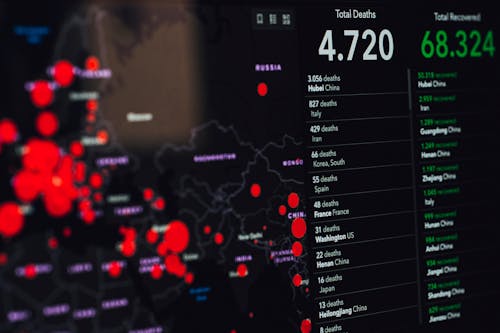 In the corporate world, there's a term known as KPI. It stands for Key Performance Index. It's a way of measuring employees' performance for the day, week, month, or quarter. 
Most people and companies don't have a system for measuring their performance. And because of their lack of measurement, they have no idea which of their activities is pulling the most significant results.
Statistics helps you measure your performance in simple ways. It does not involve plotting complex graphs or drawing large circles. Most of it is listening, observing, and recording what you're doing—then using statistics to check for trends, similarities, and dissimilarities.
After recording their performance over time, a company discovered that their sales usually drop by 30% just before and after weekends. Knowing that information gave them the head to tackle the problem.
Using statistics to measure your performance gives you a clearer picture of who you are, your strengths and your weaknesses.
When you run paid ads on social media, the analytics involves a vast array of statistical data to give you reports. It records how people interact with your ads based on gender, geography, interest, and platform. 
These stats help you plan better for your next ad.
Here are some benefits of using statistics to measure performance:
It helps you plan effectively and understand your next line of actions.

It eliminates unwanted expenses by helping you know exactly where and what needs the most attention.

It helps you identify your strengths and weaknesses.

On a general note, using statistics to measure performance gives you an overall idea of where you are.
Find data science online course here on Superprof.
The best Data Analysis tutors available
1st lesson is free!
1st lesson is free!
1st lesson is free!
1st lesson is free!
1st lesson is free!
1st lesson is free!
1st lesson is free!
1st lesson is free!
1st lesson is free!
1st lesson is free!
1st lesson is free!
1st lesson is free!
1st lesson is free!
1st lesson is free!
1st lesson is free!
1st lesson is free!
Understanding Human Behavior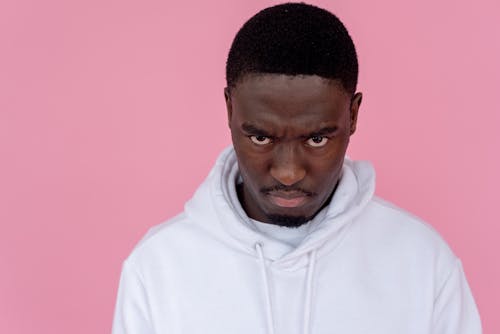 Statistics is one of the most powerful tools that can reveal people's behavior and things around you. People change over time - styles, interest, taste, trends all change. Statistics lets you know.
Some years back, Facebook discovered that people interacted more with their video contents than all other formats. So, they redesigned their algorithm to favor videos.

Before writing blog posts, smart bloggers take the time to do keyword research to understand what people are searching for and then write to that effect.

Walmart uses statistics to understand their customers' buying behavior by location and season. This helps them distribute products to their different stores accordingly.
Invariably, every person and business needs to find a way to understand what's happening at the moment so they won't always arrive late to the party.
The world is changing rapidly. Every moment is a phase. Those who can keep track of every phase and the changes happening with it win.
Advertisers spend time and resources doing A/B testing of products before rolling out the main campaign. It helps them prevent losses by not doing or targeting what no longer works.
Here are some of the benefits of using statistics to understand behaviors:
It helps minimize the risk of wasting resources on irrelevant things that no longer work.

It enables the creation of new strategies, products, and services that would interest the market.

It helps predict possible future events.

It teaches what to do or say to get attention based on people's interest.
Predictions
Making predictions is one of the most popular everyday uses of statistics.
Statistics helps you understand previous events over time and how to use it to predict what may happen in the future.
Today, prediction has become part of our daily lives. 
Here are some areas we use statistics to predict:
Weather forecast: uses statistics collected over seasons and years to forecast what the weather may look like tomorrow.
Population Growth: statistics tells us that by 2050 the world population would hit 9.7B.
Betting: we use the past performance of teams to predicts who wins or who loses.
Stock Market: Involves studying the graphs to determine the best time and stocks to invest in.
Health: statistics is used in the health sector to predict how far a disease could spread, and to allocate health facilities appropriately to different parts of the world.
All these predictions are based on previous trends of events. While forecast and predictions are prone to errors, they help us make informed decisions.
Statistics helps prepare and plan for the future, enables easy allocation of resources accordingly. And for the most part, it enables us to navigate the world with confidence.
Find various statistics course here on Superprof.
Research and Development
Research is basically about collecting and analyzing data and then trying to create new meanings from them.
Data gathered from research are meaningless and chaotic unless grouped, analyzed, structured and classified. Statistical tools make all these easy.
Most researches in science, engineering, business, finance, and agriculture, rely on statistics to lighten up and understand the data they collect.
For instance,
Scientists study specimens over a period of time. In the process, they record behavioral data. They need statistics to understand and visualize what the data communicate.

Businesses conduct market surveys to test new products. Or as a decision-making process to implement a strategy. Statistics is needed to analyze the data collected and understand the condition of the market.

Engineering involves several data collected from structures, plants, systems, pilot setups, and machines. These data are raw and meaningless unless analyzed statistically.

The health sector is one of the largest data centers globally, where every health center in every country's locality is required to send data to a central system to be compiled worldwide. Statistical tools help understand the data. Read more about data science.
Statistics is at the center of every research project. Simple statistical tools like mode, median, percentile, regression analysis can add meaning to a set of data.
With the understanding of data analysis, individuals, businesses, governments, and corporations can plan for development. 
While statistics has advanced applications in computer science, data science, artificial intelligence, machine learning, and big data, it is equally essential in navigating the world every day.
It helps in probability to make calculated decisions when choosing between matters in business. It is one of the powerful tools used in predictions, betting, weather forecast, population and climate study. 
On the other hand, statistics help us study the behaviors of people and things around us. It helps us measure performance and make meaningful use of the data we gather from research.
The platform that connects tutors and students