In this era, where nations bond with other nations for economic growth and development, communication is key to building a strong relationship. To communicate with someone of a different accent, you need a good level of understanding. This is where language skills come in.
French is second to English in terms of popularity. It is spoken in twenty-nine countries by millions of people. Also, its impact has created meaningful relationships and inspired cultural unity.
Learning French comes with so many responsibilities and tasks to accomplish. But even with all that, the reward outweighs whatever duty you might have had as a French-speaking student. Indeed, understanding this language brings a huge fortune to the soul. It opens the door to success and is key to living a fulfilled life, especially in Toronto.
The best French tutors available
1st lesson is free!
1st lesson is free!
1st lesson is free!
1st lesson is free!
1st lesson is free!
1st lesson is free!
1st lesson is free!
1st lesson is free!
1st lesson is free!
1st lesson is free!
1st lesson is free!
1st lesson is free!
1st lesson is free!
1st lesson is free!
1st lesson is free!
1st lesson is free!
Why is French Immersion Considered the New Normal in Toronto?
Most people still don't know that studying French in Canada has a lot of benefits. Students given the opportunity to learn this language will jump on the offer. And if you studied French in Toronto, more opportunities are sure to come your way.
French immersion started in the 1960s. Since its introduction, it has gained more acceptance and is becoming popular in Canada. Kids now enroll in the program as early as grade one. Older students become immersed in this program as they progress in their grades.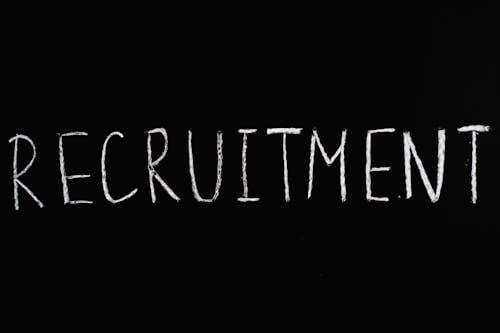 In the employment sector, the benefits are far too enormous. Visit most job portals in Toronto, and you'll notice that most vacancies are reserved for bilinguals. It is now official; French immersion is the new normal.
But why's that? Find out below:
It promotes social interactions among kids
Helping kids build their social skills has always been a necessity. You'll always find this in every academic curriculum. Kids tend to relate more among themselves than adults, and helping them understand French early makes interactions with Francophones fruitful.
In Canada, the economical benefits of language learning are split between these languages. You'll find so many English jobs the same way you see some French jobs. But the spots are starting to feel stuffy, and workers may have to adjust to a French-based industry.
Learn more about French immersion in Ottawa.
It helps to understand the language naturally
With English and French serving as the official languages in Canada, the government thought it'd be fair to introduce a French teaching scheme in institutions and outside the academic structure. While so many schools include French learning in their curriculum, many others provide teaching space for external bodies.
In Toronto, becoming a French tutor is quite easy. All you need is your skills, experience, and teaching license.
Strengthens intercultural relationship
Canada is known for its high taste for different cultures. Most Canadians don't discriminate. Instead, they're willing to learn from other cultures. In Montreal, it's a celebration all the time. People celebrate their culture with pride, and all support them. French immersion has helped shape schools, companies, and even the lives of many Canadians out there. It is a life-changing opportunity that shouldn't be taken for granted.
What Are the Types of French Immersion Programs in Toronto?
Canada has French immersion programs running in all ten provinces. The government offers full support to such a motive, and resources are available for efficient learning.
While some students partake in this program early, many others discover its potential not soon enough. Some realize its importance after bagging a degree, and for future sake, they become immersed immediately.
French immersion varies, and all institutions have their instructions, guide, and principles. But if we were to group this program into four types, and they are as follows:
Early Immersion
At this period, the brain is still young to retain knowledge faster. Early immersion includes learning French at a kindergarten stage. Kids are often students in this case, and parents are responsible for whatever they need.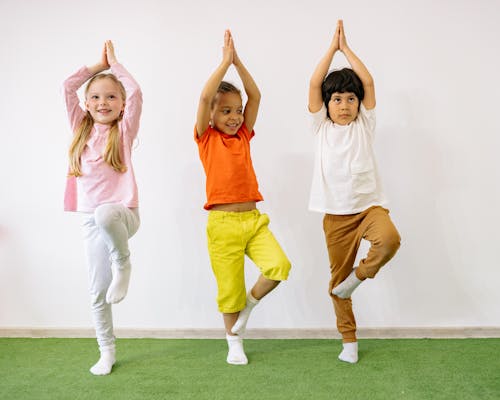 Late Immersion
This immersion starts at a later time. It often begins in grade six. However, the learning process and objectives are the same.
Total Immersion
The name says it all. This type of program comes with intensive training. Students get instructions in French at a hundred percent or slightly less at their primary level. As time goes on, English is introduced.
Partial Immersion
This immersion is common among people who consider full-time studies a burden, as they may need to attend to life's challenges. Such a program begins with English/French and goes on like that until it ends.
What Do I Get From Learning French in Toronto?
Learning French in Canada uplifts your morale and keeps you above par, compared to monolinguals. It sets you off for greatness. Canada welcomes both English and French speakers. It has its economy designed to benefit speakers of both languages.
Today, you'll find so many newspaper companies in French. The same thing applies to magazines, industries, banks, and other sectors. It is safe to say; every institution has a French and English version.
French immersion is here to stay, and it is retaining its relevance pretty well. The following are benefits of enrolling for an immersion program in Toronto:
A bright future
Job opportunities in Toronto are open to individuals with the right skills. If you find yourself hanging on the fence with no job even after lots of applications, then you need to improve whatever language skills you have.
This is the case with an immersion program. Toronto has more openings for bilinguals and French-speaking candidates. Want to know what's more interesting? These people are highly paid. Developing your knowledge of this language brings you benefits that you enjoy for life.
Ability to live amicably anywhere
Touring the world is a hobby; it could as well be a job for most people. French, on the other hand, has a high level of acceptance in Toronto, Canada and beyond. It is the second most popular language worldwide.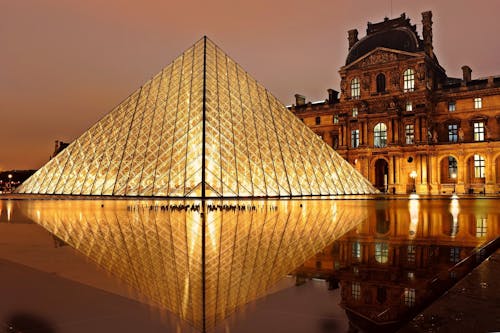 If you are fluent in French language, it means you can live in any French-speaking country and socialize freely with the people.
Cognitive development
Learning a new language unlocks some potential in you. Things that you think of as impossible become clear. Learning becomes fast, and the brain develops a sharp retentive memory.
French in Toronto is like a virtue. It brings good fortune to you and allows for improved cognitive functions.
Ability to analyze information
Bilinguals are quite skillful with words. These people know how to bring meaning into context. They can do that in both languages, which come with broader opportunities. Learning French requires critical thinking, one which, when developed, can help to solve many puzzles.
How Do I Make French Learning Fun And Effective?
French immersion programs in Toronto is an interesting adventure. The learning process includes lots of instructions and tasks. Even with a comfortable learning space, you may find learning difficult at times. How can you get the best from this program?
As we all know, if you are to take a French course, fluency must come into play. You can't take a language program and expect the knowledge to come easily. Without appropriate practices, the student is said to be chaos walking. The following are practical measures to help excel as a French student in Canada.
See tips for finding a French tutor in Vancouver.
Get private tutoring
Although the teachings in this program may seem pretty effective, hiring a private tutor is of greater benefit. While learning this language, you also get the chance to improve your level of understanding.
On Superprof, you will meet highly trained bilingual tutors who've developed their teaching skills for years. If you need help selecting a tutor of your choice, you can narrow your search based on some criteria such as qualification, experience and reviews.
Superprof is an online platform with a reputable track record of turning failure into success. We've been doing this for years, and we don't intend to stop anytime soon.
Seek educational resources
Aside from hiring a tutor, you also need help learning resources. Your school/program will likely provide you with some resources, but as a zealous student, you should find ways to get as much help as possible.
Seek recommendations from your tutor or peers. The internet is full of resources, more than you can ever imagine. These resources propose different ways to learn French for beginners. Join as many educational platforms as you can and practice with other passionate learners. With time, your vocabulary will improve, and you'll become fluent in this language.
Be hopeful
Another thing to consider is the mind. Is it ready to grab every little detail it comes across? More importantly, are you willing to learn?
If learning French courses online is in your best interest, you will subconsciously find yourself taking steps to become good at it. You don't wait for anyone or some motivation. You do what's right.
If you are determined to understand this language, you'll improve easily. If not, you just might be hanging on the fence without any progress.
Superprof is offering you a chance to do better in French. Our tutors will help develop your communication skills in the French language. Hire a French tutor today and start learning right away.
See how French immersion in Montreal can help you.
The platform that connects tutors and students