Do you want to know how flexible your body is? Then, try to do the splits! It is one of the best stretches you can do to alleviate tightness in your muscles and hips. Splits are a common practice in most physical exercises such as martial arts, yoga, dance, and gymnastics.
Most people who do the splits try to make it seem as though it is as easy as chewing candy. But in reality, it is far from that. If you want to know who true this is, try to do one split right away. If you are not an expert, you may notice so much stiffness in your hips that makes it impossible to do a perfect split.
If you want to learn this exciting practice, but you can't, it is not the end of the road. Learning how to do splits may take several months to practice. Most people learn it in a few years. However, that doesn't mean it will be the same for you. The time required to train for splits depends on several factors because it involves an intensive stretching of the muscles.
As a beginner, you shouldn't expect to learn how to do the splits in a few weeks. In this comprehensive guide, you will learn all you need to know about training for splits.
The best Dance tutors available
1st lesson is free!
1st lesson is free!
1st lesson is free!
1st lesson is free!
1st lesson is free!
1st lesson is free!
1st lesson is free!
1st lesson is free!
1st lesson is free!
1st lesson is free!
1st lesson is free!
1st lesson is free!
1st lesson is free!
1st lesson is free!
1st lesson is free!
1st lesson is free!
Three Types of Splits
There are three types of splits you can learn with enough practice. Remember that each variation of split requires you to activate different sets of muscles in the body. This means that if you are perfect in one type of split does not mean you will automatically become perfect in another. Below are the different types of splits and the muscles you need to do them successfully.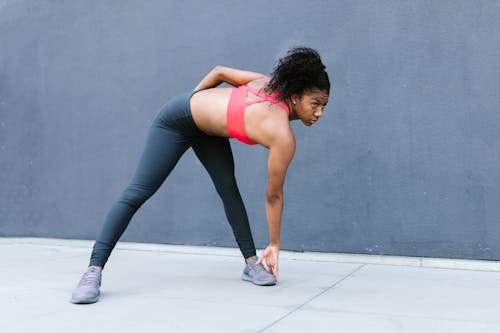 True font split
For this split, you need to stretch the muscles on both sides of your two legs. There are four adductor muscles and six hip flexors in the back leg. In total, you need to stretch six muscles in the front leg and eight muscles in the back leg. To target the front split in one side, you will need at least 12 stretching exercises, which you can quickly achieve with regular practice.
True font split is when you sit with your legs straight in opposite directions, leaving the hips in a square position (when your pubic bone and hips align). The ankle and knee of the rear leg are pointed towards the ground. The core is engaged with the back fixed in a neutral position.
It would help if you had a higher hip flexor mobility to descend the rest of your body with your hips. Dancers and gymnasts commonly practice this type of splits to allow them to create lines with their bodies.
Middle or side split
You will need to stretch four adductor muscles, the medial hamstrings, and one hip flexor for this type of split. Most people achieve it in five stretches during practice.
See why stretching is crucial for flexibility.
This is achieved by sliding your legs as wide as you can on both sides o your body. If you can get your inner thighs flat on the floor, you have successfully achieved a full side split. However, there are other variations to this type of split, including standing front split, oversplit, wall split, and standing side oversplit.
Open front split
This is a beginner-friendly position as it doesn't require the hips to be in a squared position. But the back leg ought to be rotated outwards to permit more excellent motion range. Most martial arts professionals use this style to achieve more excellent kicks, while most dancers use it to create elongation while performing.
Simple Exercises to Prepare You for Splits
Now that you know the different splits, you should do some research to discover the one that will be easier for you to start with.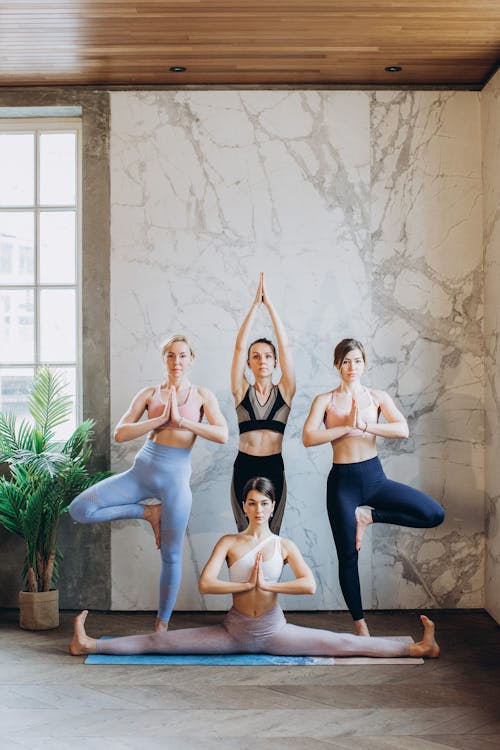 Most trainees find one pattern of learning the splits easier to do than the other. That is why you need to experiment with different types of splits as a beginner and examine their level of difficulty over time. For example, if you find it easier to perform front splits than side splits after a few weeks, it may be a sign that the front splits may do the magic for you.
Generally, you need to master a few stretches to prepare yourself fully for splits training. In addition, this training will require you to strengthen your adductors, flexors, inner thighs, and hamstrings.
It's ideal for warming up before you stretch each time. You can do this by practicing yoga for 5-10 minutes or doing a small job for a few minutes to increase blood circulation throughout the body. Your mobility will increase drastically as your temperature rises.
If you fail to warm up your body before stretching, you will increase your chances of injury because your body might be too stiff for the exercise.
How to Do Splits for Beginners
Runner's lounge
This type of stretch is mainly required when you want to do front splits.
Stretch with your feet together
Kneel and stretch forward while your left leg is extended behind you
Deepen the stretch by driving your left hip flexor to the ground
Keep this position for 30 seconds and repeat it on each side 2-3 times.
The hamstring bent overstretch
Transitioning from the runner's lounge to the hamstring bent overstretch is relatively easy if you are already used to the stretching.
Keep your kneeling position from the runner's lounge
Sit back unto your back heel as you straighten your front leg
Try to draw your belly to your thigh, which will help you reach out for your toe better
Hold this position for up to 30 seconds. Then, repeat the stretch for each side.
Pigeon pose
Many fitness experts recommend this stretch if you want to get your splits accurately. The pigeon pose is perfect for your everyday exercise regimen. It is also best for anyone having challenges or trying to keep their hips square during practice.
Rest your ankle behind your left wrist as you bring your right knee through
Lean backward and grab your left leg with your left hand
Carefully put your left hip back to the ground
Hold this position for up to 30 seconds. Then, repeat the stretch for each side.
If you notice you cannot reach the ground as you practice in any of these stretches, we recommend you use yoga blocks to correct your form.
How to do front splits
If you practiced any of the above stretches, your body should be warmed up for the splits by now. So it's time to attempt the splits.
Start by putting yourself in the runner's lunge position for the front splits, then raise your front leg a bit forward. Next, you can place both hands on a yoga block for support to achieve an actual front split, and both hips must be aligned.
We recommend you wear socks for an easy slide. Hold the position for 20-30 seconds, and then relax.
As a beginner, you may find it easier to do the front slits by placing a pillow under the back thigh while you stretch your legs to do the splits. However, as you gain more mastery, you will become more comfortable doing splits without a pillow.
See the stretching techniques required for a perfect split.
How to do side splits
For a full side split, your inner thigh must be flat on the floor. To achieve this, you need to slide your legs slowly and outwardly on both sides. Use your hand to support yourself on the floor as you strive to find a balance and slide down unto the stretch.
If you cannot find a balance or your thighs are unable to touch the ground, we recommend you use yoga blocks or a throw pillow. Hold this position for 20-30 seconds without holding your breath, and then relax.
Hint: as a beginner, you may need to perform stretches up to 5 times a week to see changes in your body's flexibility over time.
Find adult dance classes near me here on Superprof.
Things to Avoid When Trying to Do the Splits for Beginners
The body system is wired magnificently. Naturally, the brain is programmed to protect us from injury. That is why it is advised to discontinue stretching further each time you notice that your muscles are too stiff.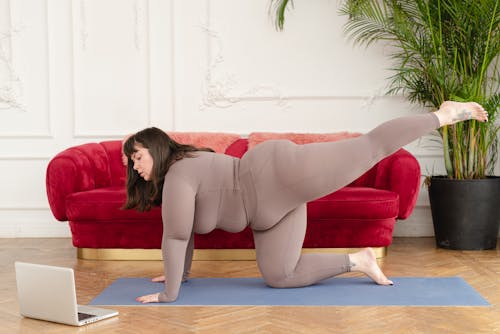 You may continue when you notice that your muscles have warmed up and ready for the splits. That is not all! Here are some other things you must avoid for successful splits over time.
Do not force yourself to stretch when your body is resistant
Do not bounce as you stretch to prevent micro tears and muscle injury
Always breathe while doing the splits or stretching for the splits. Your muscles need a lot of oxygen during this time.
Learning how to do the splits is easier for most people than it is for others. However, there are specific techniques that can help you practice and become good at splits. We hope this guide will help you know the next steps to take if you want to learn how to do the splits.
Discover the tricks to gain more flexibility.
The platform that connects tutors and students