Everyone has unique traits that distinguish them from the lot. This ranges from their fingerprints, physical characteristics to their personalities and even how they learn. 
As a tutor, what are the odds that about five of your students understand what you taught them in the same way and at the same level? If you are sincere to yourself, you probably know that the chances are not always in your favor.
However, it does not mean that you are not competent enough as a tutor to impart knowledge on these students. Far from it – it depends hugely on their ability to grasp what they are being taught, and this ability varies for everyone.
Suppose about five students cannot learn at the same level. Now, imagine a teacher teaching a classroom full of kids from different homes with different upbringings. How then can lessons be delivered to ensure all students understand to the best of their abilities? The answer is pretty simple – differentiated instruction.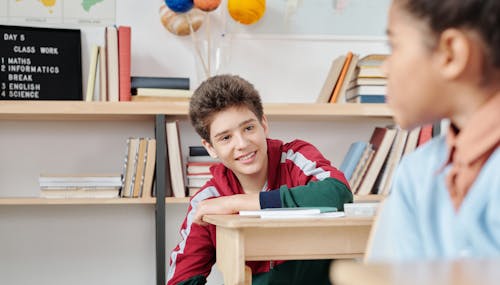 The best tutors available
1st lesson is free!
1st lesson is free!
1st lesson is free!
1st lesson is free!
1st lesson is free!
1st lesson is free!
1st lesson is free!
1st lesson is free!
1st lesson is free!
1st lesson is free!
1st lesson is free!
1st lesson is free!
1st lesson is free!
1st lesson is free!
1st lesson is free!
1st lesson is free!
1st lesson is free!
1st lesson is free!
1st lesson is free!
1st lesson is free!
1st lesson is free!
1st lesson is free!
1st lesson is free!
1st lesson is free!
1st lesson is free!
1st lesson is free!
1st lesson is free!
1st lesson is free!
1st lesson is free!
1st lesson is free!
1st lesson is free!
1st lesson is free!
1st lesson is free!
1st lesson is free!
An Overview of Differentiated Instruction
Differentiated instruction is a teaching approach that requires the teacher to tailor the lesson to suit the individual learning abilities of the students. This may mean teaching the same lesson to all the students using different strategies or at varying difficulty levels. All to ensure they grasp the lesson to the best of their ability. Learn more!
Differentiated instruction is not new. In the past, a teacher would have children of various ages in a single classroom – especially in rural areas. The teacher would then group the students according to their knowledge and spend time teaching each group individually. The teacher will share her knowledge of the subject as equally as possible to all the groups. All of these laid the foundation of differentiated instruction.
Nonetheless, in the early 1900s, education boards started introducing standardized testing. This testing was based on the belief that students of the same age learn the same way and learn together. It also means that they would have acquired the same amount of knowledge after being taught. This belief formed our today's public education system.
In the late 19th century, differentiated instruction strategies were also used by many educators to teach children with disabilities to ensure they had equal access to education. Due to the effectiveness of this method, it is still used to teach till date.
Differentiating instruction in a classroom by teachers can be a good way to teach students to the best of their ability to maximize retention. However, with classrooms growing more crowded every day, it is almost impossible for teachers to meet the learning needs of each student. No doubt, this is where a private tutor comes in; they can serve as a critical link to achieving an individual teaching approach.
How Private Tutors Use Differentiated Instruction
Although teaching strategies have changed over the years, tutoring has managed not to evolve much. The concept and methodology of private tutoring remain the same and have been effective over the years. 
Private tutors work one on one with students making the whole learning process more personalized. That way, they understand the learning styles and interests of the students and adopt the best method to teach such students. This fulfills the goal of differentiated instruction. Tutors use differentiated instruction in four major ways; they are: 
Varying content
You already know that classroom lessons are made to cover the standards set by the Department for Education in Canada. It is then left for the teacher to select the best way to teach these lesson content. Most times, the teacher ends up teaching the students generally. General lessons might result in the students having full understanding, partial understanding or no understanding of the lesson at all.
On the other hand, private tutors know what the student needs to learn, and they use the best way and resources to teach such students. The most apparent way they do this is by changing the type of content they use in teaching the student. This is a more individual approach and has a more lasting effect on children.
Some of the ways private tutors vary contents are:
Breaking down the contents into smaller units that the student can easily understand

Making students complete tasks at the level of their understanding and gradually progress as their understanding increases.
Tailoring processes to suit students' needs
There are different styles to deliver a lesson to students; visually, kinesthetically, auditory, and through words. It is now left for the private tutor to choose the preferred learning style of the student.
Private tutors differentiate the instruction process by:
Giving auditory learners access to audiobooks

Providing visual and word learners with textbooks and related texts

Providing kinesthetic learners with engaging learning activities that correlate with the subject matter
Alternating the product
The product is what a student makes of the lesson at the end. In learning, the learners are usually made to demonstrate the mastery they have learnt. Demonstrating may be in the form of projects, reports, assignments, tests, and so on. Private tutors, in this scenario, adjust the way the students display their mastery based on how they prefer or based on their learning styles.
Some of the ways they alternate the products are:
Making auditory learners give oral reports

Assigning writing and word learners activities that will make them write based on their conclusions.
Creating a differentiated learning environment
Students learn under different physical layouts. A private tutor creates a physical layout that will give the student a maximal understanding of the lesson. This may involve moving and rearranging furniture and using various teaching aids.
Some ways private tutors create a differentiated learning environment are:
Creating quiet spaces void of distractions for students who love it quiet

Using various teaching aids

Bringing in other students to foster the spirit of group work and so on.

Tutors can vary content while teaching to implement differentiated instruction. Source: Pexels
Three Major Differentiated Instruction Strategies
Various differentiated instruction strategies can engage students and give them a lasting understanding of lesson contents. However, three stand out from the bulk, and they are:
Implementing journaling time and goal setting exercises
We all know what a journal means and what it is used for. But, you may not know that it can be a tool for students to reflect on the lesson they have been taught and the activities they have just carried out. In a nutshell, it can help them process new information. 
At the end of a lesson, please encourage your students to make an entry into their journals. The entry should cover the following:
A summary of what they have just learnt

Explanations of how the knowledge can be used in real-life scenarios

Lingering questions and attempts to answer them

New concepts they have learnt and which they will love to explore or find out more on

Set goals they can either achieve in the short or long term and many others.
The more entries they make into their journals, the higher the chances of them processing new content. Depending on their entries, you can input timely lessons to help meet some of their goals.
Formative assessment information differentiation strategy
Formative assessment can either be the same or different for all students. Since we all know that students learn in different ways, accessing them differently will help them improve. You can assess them through written responses like reports, oral conferences, and feedback. What is important is that you are testing their level of comprehension.
Differentiate by grouping students with similar learning styles
Teams are created for different purposes; academic abilities, collaboration skills, passion, and social-emotional purposes. We are all familiar with heterogeneous grouping. It is a very common practice that encourages students to collaborate through common work irrespective of their level of understanding.
Find online tutoring jobs here on Superprof.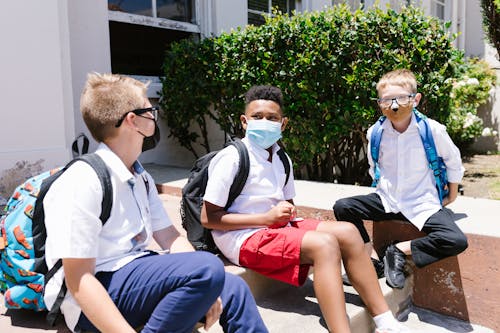 However, rather than using this tactic, this strategy requires you to group students based on similar abilities or levels of comprehension. This allows the like-minds to come together and support each other. By doing so, you will to spend time with each group while addressing their problems and giving them the instructions they need.
Students grasp knowledge at their special capabilities. It is not a disability; it is more like a unique way that everyone is wired. Therefore, teaching should have a more personalized approach to suit the individual needs of students.
Consequently, teachers should strive to introduce differentiated instruction as an approach to meet the individual needs of their students. However, a classroom teacher can't meet the individual learning needs of every student in the classroom, especially when the class is large. That is why a private tutor is the right person for the job, as this involves a one on one approach in most cases.
Superprof offers private tutors across various learning fields in Canada. These tutors are not only knowledgeable in the subject they teach but also in how they teach. Every tutor listed on the Superprof platform uses differentiated instruction to help develop the best teaching and learning strategy for their students.
More interesting about the Superprof learning platform is the free one-hour class our Canadian tutors offer to students. We do this to allow our student's access to their tutors and determine if they want to continue with them.
See why the traditional teaching method is fading out.
The platform that connects tutors and students