Okay, let's face it! 
You are at a critical turning point in your career life, and you just figured out that you need help. But, not just that, you don't know whom to trust or where to seek help and get the support you need.
You are not alone! Millions of people worldwide have sat on the same seat that you are sitting right now. Climbing the career ladder without support is like swimming in an ocean when you can barely swim in a pool. If you are trying to change your career or boost your public speaking skills, you certainly need help.
Gladly, help is not far-fetched. All over the world, Professional coaches use their skills to help others achieve a successful career life and gain the confidence they need. However, it is essential to state that there are different types of coaches, and each specializes in a specific coaching category. 
The idea of choosing the perfect coach is a mirage to many. They do not know where to start from or whom to trust enough to let the cat out of the bag. For this reason, we have taken it upon ourselves to reveal different types of coaches and how to find the best one. Enjoy reading! 
The best Personal development tutors available
1st lesson is free!
1st lesson is free!
1st lesson is free!
1st lesson is free!
1st lesson is free!
1st lesson is free!
1st lesson is free!
1st lesson is free!
1st lesson is free!
1st lesson is free!
1st lesson is free!
1st lesson is free!
1st lesson is free!
1st lesson is free!
1st lesson is free!
1st lesson is free!
The Different Types of Coaching in the Workplace
If you need an extra push in your career pursuits or you want to explore the various coaching services in the workplace to enable you find the perfect one, you should look forward to leveraging one of these coaching types.
Read this guide if you want to hire a perfect coach for your budget.
Executive leadership coaching
This is one of the most common coaching programs for employees and employers alike. It is ideal for strengthening skills in leadership, building confidence, and gauging your competencies.
Executive coaching usually kicks off with series of self-assessment and matching processes to ensure that you and the coach are a right fit for each other. During the coaching process, the professional will work with the trainee to create a development plan. After that, proceed to address work-related challenges and growth-inhibiting factors that may be present.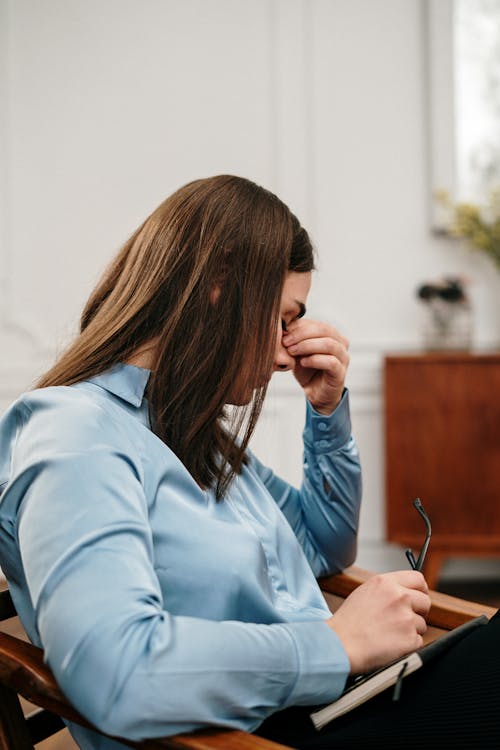 The coach carries the executive along to ensure that he understands the results from the assessment. Mostly, executive coaching focuses on how to influence the work environment to make it more supportive. 
That way, the coach offers training that could help build critical thinking abilities, develop cognitive capacity and analytical skills that help to make better and informed decisions. 
We recommend you know how executive coaching elevates performance in the workplace, so you could decide whether it is the perfect option that will make all the difference you seek in your career life.
Overall, executive coaching aims to develop new ways of thinking, forecast, and plan well in a manner that yields good results for the employee and business.
Integrated coaching
This is an approach to professional coaching that entails a focus on broader leadership development training. The coaching program focuses on helping the participant implement what they are learning in the development program.
This type of coaching is usually shorter, and more jeered towards exploring experiences. The goal is to enable the employee to become a recognizable force in leadership development. 
Team coaching
You are probably wondering what coaching type you could benefit from. Team coaching is suitable for anyone at any level. This means that you could benefit immensely from team coaching no matter your level in the leadership ladder or as a front-line manager.
This type of workplace coaching is the solution to improper team management, resulting from a lack of coordination or coherence of goals. Studies have shown that even high-performing leaders usually struggle to build a team and management as they ought to have done without team coherence.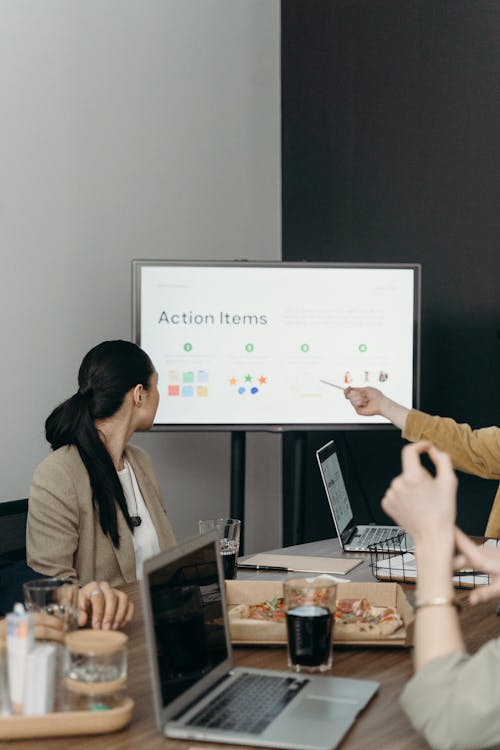 Proper team coordination is necessary for producing high-performance and results over time. Therefore, team coaching is usually organized by top management, team heads, or inculcated into the organization's culture to develop intellectual capacity among employees. 
Team coaching could be goal-oriented or not. But it usually involved experimenting with different methodologies and plans to increase team performance and interaction.
This type of coaching could also be adapted to facilitate a process that does not necessarily need planning. For example, most team coaches usually observe a team's activities during regular business activities and provide support or feedback based on their observations. 
Virtual coaching
Virtual coaching had long been in existence before the current spike in remote work started. And today, it has grown to become the most widely practiced coaching in the workplace. As many businesses gained a global presence, it became necessary to conduct virtual meetings. And gradually, it gained dominance and gave birth to virtual coaching.
Virtual coaching now reign as kind among all other types of coaching in the workplace. The reasons are not far-fetched. As you already know, other types of coaching (executive, integrated, and teach coaching) can be done virtually. 
It is still the best coaching style for organizations whose teams span different countries with different time zones. All thanks to video conferencing tools such as Zoom and Skype. With these tools, a virtual coach can render professional services to anyone anywhere.
The best part is that anyone could benefit from virtual coaching without suffering hindrance due to location differences. Furthermore, virtual coaching will stand the test of time due to its high flexibility and compatibility.
How Should You Choose a Coach?
Just because you stand to gain a lot from coaching services doesn't mean you shouldn't entertain doubts. As you may already know, the coaching business is not directly regulated by law or any government agency. This means that coaches are at liberty to choose their desired approach and rate for their services amidst other things.
This should make you raise an eyebrow and choose your coach correctly to maximize returns on your investment (time or money). However, one thing you must know is that the coaching profession is specialization-centric, which means there is no jack of all trade in this business. Therefore, you cannot find a coach who will help you build your business and advise you on your relationship with a spouse. See how to hire a coach here.
You need to refine your objectives and ensure they are clear enough. That way, you will know what you desire in a coach and how to get them.
Have you been a victim of unemployment, unfair treatment, and racism in the workplace, and you need someone to help you stand on the right path in your career life once again? 
After identifying your professional objectives, you need to know a few things about your prospective coach, which are as follows: 
Before a coach can become a professional, they must go through rigorous coaching and training. Find out what training your prospective coach has received in the past and in what areas.
Every coach has a mentor or strict rules that they conform with. Find out which coach they also follow and why. This is essential to determine their compatibility with your set objectives.
Many coaches now prefer to bill their clients monthly instead of the conventional practice of billing per hour session. First, however, ensure the price is not above the market rates.
Since coaching are mostly individual sessions, it is not out of place to organise pre-coaching sessions or preambles to enable you both to familiarize yourself with each other. A highly flexible coach can quickly learn about your experiences, objectives, challenges, and vision, then incorporate his findings into the coaching process.
Find a Coach on Superprof
Are you wondering how you can find a professional coach near me in Canada? Remember that a coach that is not limited by geographical location or language barrier is the real thing.
That is why Superprof took it upon itself to add coaches of different genres to its arsenal of professional tutors. So here on Superprof, you will find a variety of coaches that suits your diverse needs. From career, personal development to business coaching, you can never go wrong with Superprof.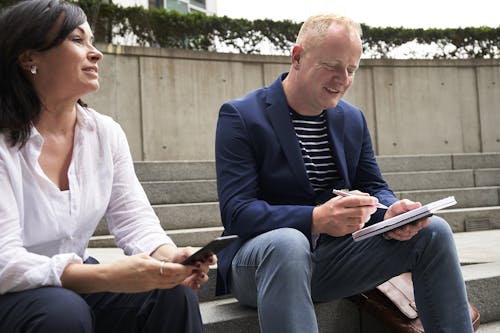 Professional coaches on Superprof offer high-quality coaching services guaranteed to give you great value for your money. In addition, our coaches specialize in different types of coaching. So whether you desire a personal development coach or someone that can guide you through climbing up the career ladder quickly, these coaches got your back.
Fees vary as each coach charges different fees ranging from $15 per hour to $50 per hour. However, you must know that these coaching fees do not in any way reflect the quality of coaching services you will get when you hire on the platform.
Do you want to get on track in your career pursuits? There are more than enough career coaches in Canada, and you can hire their services on Superprof easily. So climbing the career ladder and reaching out to the life of your dreams shouldn't be that hard. Just go ahead and engage the services of a coach on Superprof.
See how to determine the best price for coaching services.
.,
The platform that connects tutors and students