Who says learning a new language can't be fun? However, if you are currently having trouble learning Spanish, there are better ways to learn it without losing a sweat.
Most people have high expectations before they begin learning a new language. They envision themselves becoming fluent in a couple of months. And as soon as they start, they dedicate more time to learning each day.
But as weeks pass by, their expectations begin to dwindle. They realize that they have to struggle with nearly everything they are learning. From punctuation, grammar to spellings, learning becomes a struggle for them each day that they wish they didn't start initially.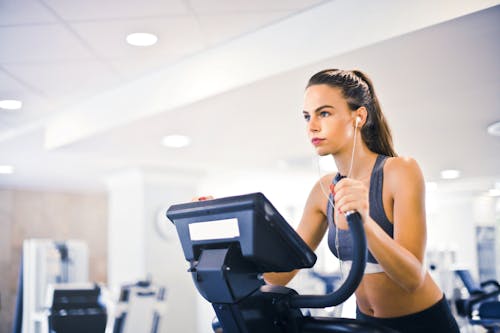 If the above scenario describes you, there is no need to worry. Most times, the time it takes to learn Spanish doesn't necessarily depend on your effort but the learning tools and the specific approach you adopt. See how to get started.
Do you know that there are some great ways to learn Spanish besides textbooks and classroom learning? For example, you are probably tired of sitting before a chalkboard with a teacher facing you directly and dishing out instructions.
Technology has enhanced the way we learn, and language learning is no exception. Nowadays, you are no longer limited to learning through the pages of a book. With your Smartphone, you can learn Spanish however you want. Yes, learning Spanish using apps is the most significant way to have real fun while learning.
But deciding to learn Spanish using an app is not the end to it all. You can also learn Spanish for free, but it doesn't guarantee a fantastic learning experience either. The app you eventually choose will determine how well you can fast track your learning experience in no time.
So what are some of the best apps for learning Spanish conveniently? Let's find out!
The best Spanish tutors available
1st lesson is free!
1st lesson is free!
1st lesson is free!
1st lesson is free!
1st lesson is free!
1st lesson is free!
1st lesson is free!
1st lesson is free!
1st lesson is free!
1st lesson is free!
1st lesson is free!
1st lesson is free!
1st lesson is free!
1st lesson is free!
1st lesson is free!
1st lesson is free!
Why Should You Embrace Technology for Language Learning?
Don't get me wrong! Learning apps have their place. So, likewise, do language lessons. But, somehow, you may face circumstances where you can't substitute one for the other in your journey. For this reason, it is best to know their place in the learning process and use them accordingly.
Most people don't find it motivating enough to learn Spanish using an app on their phone. Even when they do, they most times arrange to attend language lessons. The most obvious advantage of using an app for language learning is flexibility, convenience, and fun.
We aren't trying to say you can't use apps to learn the A-Z of Spanish. It depends on your learning style, and the best approach you feel is suitable for you.
Even if you prefer language lessons in a school, how best can you practice what you learn at home without apps? Most times, it's best to explore various approaches to see the one that does the magic for you.
Although textbooks are great for learning Spanish, you can't beat the experience you get using an app. It gives you the luxury to enjoy yourself while learning.
Kids can use these apps too to learn Spanish.
Is Duolingo the Best App for Learning Spanish?
Many language enthusiasts who seek fun ways to learn Spanish find solace in Duolingo, one of the oldest apps for learning different languages such as Chinese, German, Japanese and French. It is an excellent app for beginners who are struggling with understanding basic Spanish. Little wonder it was named the best learning app in 2013.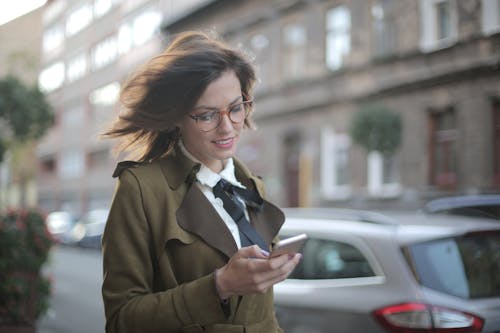 All over the internet, it's common to read 5-star reviews of this fantastic app. Most fluent Spanish speakers were able to learn Spanish fast, all thanks to Duolingo. The app is a real game-changer for many and user experience differs too.
There are many features in the app that were designed to encourage you to take your learning seriously. You are congratulated if you achieve an important milestone in your learning adventure. The goal is to help you learn Spanish within a short time than you imagined.
You can play different games on Duolingo with several lives that could enhance your learning experience. The experience is fantastic, and the learning is playful. No doubt, the best way to enjoy learning is to make it fun. The app has many features that will make you wish you had started using it earlier for your Spanish lessons.
The app just like these Spanish books makes it practical to learn and play at the same time. So what else do you desire from a language learning app designed for beginners?
How much is the Duolingo language app?
There are many facets to using language apps to learn Spanish. We have discussed many of them concerning Duolingo, but we haven't discussed a crucial point that you should consider before using any app: the price. How much does it cost to use the Duolingo app for learning Spanish?
But we have a satisfactory answer. Duolingo offers free Spanish lessons for everyone that uses the app. This means if you have no money to learn Spanish or you are on a tight budget, this is good news to the ears. Finally, you won't have to spend a dime learning the language you love.
There are other ways to learn Spanish online aside from using apps. But you may have to pay per hour or monthly for the lessons. But this is not the case with Duolingo. You have nothing to worry about because the app owner has promised that users will continue to enjoy free language lessons even without seeing any advert on the app.
So if Duolingo is free, how does the site make money? This question is not out of place. The app has a unique economic model that generates revenue for its owners without your knowledge. In addition, while you learn Spanish on Duolingo, the app will ask you to translate some text to Spanish at the end of each lesson, which can strengthen your language skills.
These translations are sold to other companies who use them for several purposes at no cost to you. These companies include CNN and BuzzFeed.
Learn Spanish Using Babbel
We have been educating you about the usefulness of Duolingo. However, let's not forget the mechanism of other great apps for learning Spanish. A good example is Babbel which is great for beginners and advanced learners alike.
Babble uses artificial intelligence and speech recognition to evaluate the accuracy of your spelling and pronunciation. There are many facets of using Babbel to learn Spanish that you may want to care about. It offers the ability to learn both the oral and written aspects of the Spanish language.
There are many other ways to learn Spanish aside from apps. For example, some Spanish movies can help you strengthen your listening skills effectively, just like apps do.
The Babbel app helps learn different languages on the go, and it is not just limited to Spanish learning alone. The application offers both beginner and advance courses for all users. From beginner courses, you will learn how to converse using basic Spanish diction, count numbers, translate phrases, and so much more.
You will dive deeper into more complex language training as you advance in your studies. Even though language apps offer excellent benefits, user experience differs. Depending on your availability and preference, you can learn Spanish independently without a tutor or an app.
The Babbel app isn't completely free, but you could take many Spanish lessons for free without hassles. What a great way to learn while having fun! But are these all there is to learning Spanish using apps?
Benefits of Using an App to Learn Spanish
Learning Spanish using apps such as Babbel and Duolingo offers mouthwatering flexibility that may wow your mind.
It uses special speech recognition that makes learning easy and fun.

With an app, you can learn Spanish on the go, from anywhere at any time.

You can learn at your own pace, taking it one step at a time—no rushing or pressure from anyone.

It offers impressive features such as games that make learning playful.

There are several rewards for completing tasks or achieving milestones in your language learning journey.
However, there is something you ought to know about these language apps. They cannot make you fluent in Spanish overnight or within a few weeks. Just like with other languages, it takes consistency to achieve fluency in Spanish.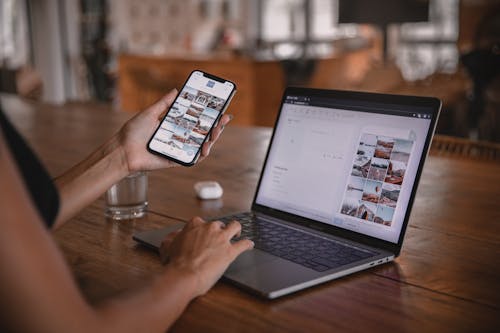 An app will do a great job, but it is up to you to make it work. If you put less effort, you will see fewer results. But if you work hard, the results will be mind-blowing. Practice is also essential to get the most from an app. If you practice what you learn every time, you will strengthen your speaking skills easily.
However, language learning apps are guided by artificial intelligence and high-end technology. Therefore, like Spanish movies, they are not an entire immersion exercise into the Spanish language. After taking a series of Spanish lessons using an app, you could further strengthen your speaking and writing skills in Spanish by practicing with the help of a native speaker.
Learning Spanish from natives is a unique way to speed up the process. Find out why!
The platform that connects tutors and students