Undoubtedly, coaching has helped save millions of people from depression, financial collapse to deciding the best path to take at a point in their lives. Coaching is a real business, and no one wants to engage the services of a coach before they figure out what they need from such a coach.
Just as you expect a few things from your coach, your coach expects some things from you too. One thing you should know is that every coach is different. And to enable you experience successful coaching, you need to understand your coach and figure out what you need from every coaching session before it even begins. 
In this article, Superprof will help you get the tides straight. Read on to know how to find a perfect coach and maximize your returns on self-investment.
The best Personal development tutors available
1st lesson is free!
1st lesson is free!
1st lesson is free!
1st lesson is free!
1st lesson is free!
1st lesson is free!
1st lesson is free!
1st lesson is free!
1st lesson is free!
1st lesson is free!
1st lesson is free!
1st lesson is free!
1st lesson is free!
1st lesson is free!
1st lesson is free!
1st lesson is free!
What Do Clients Expect from Their Coach?
Life is filled with unpredictable events that even the most organized often fall prey to it. Managing a team, supervising staff, and developing core business strategies to help your brand beat the competition and gain a larger share of the market is not a day's job.
Most times, you may have your head underwater and find it challenging to create a balance between your job and your personal life. This is why many decide to turn to a professional coach for help. And even without much communication, clients expect their coach to help them fix things that could be disturbing them mentally and take the proper steps to avoid untold consequences.
That is why it is necessary for a coach to continually leverage the chameleon policy, which could enable them to understand the demanding situations of their clients and develop exit strategies to help them overcome them.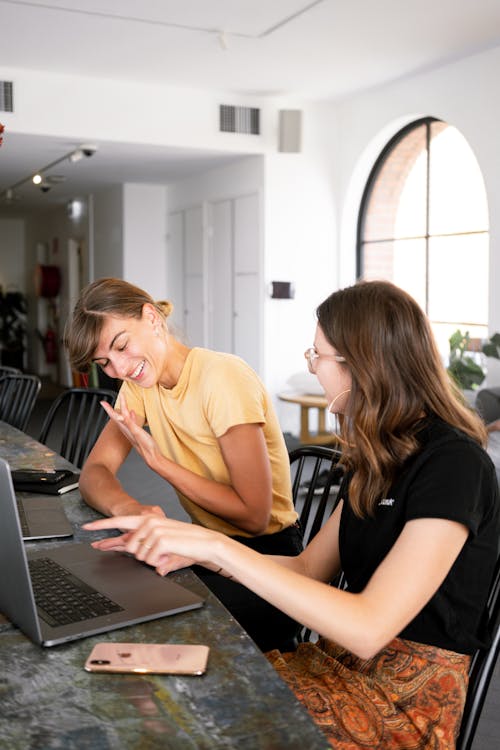 Therefore, a client needs active listening and psychological skills to figure out what the client needs help with. This involves understanding their vulnerability and sensitivity to specific issues that could impact their behavior most times. Read about the different types of coaching services here.
To be sincere, a client who fails to figure out their needs before calling a coach may end up throwing away money into the bin. Coaching is not a child's play, and anyone who hires the services of a coach should know what to expect from them. How else do you plan to measure your coaching experiences against your expected results?
Generally, here are some things clients expect from a coach
A clear coaching plan: most people hire a coach because they seek attention that they believe only a coach can give them. Therefore, a coaching plan designed just for you and befits your schedule is necessary to get things rolling.
Support: clients expect support mostly from their coach. Each coaching session should get you closer to your goals than ever. Clients expect a coach to align with their fears yet help them map out a strategy to overcome them quickly.
It's essential to know the kind of support you seek from a coach and how you think the client should provide it. Most clients want to be cuddled, and they are looking for a coach they could see as a close pal. While others may desire someone a little bit authoritative and hold them accountable for their actions.
Motivation: Your coach should be a professional who can talk you out of a bad mood and make you see the good in any circumstance. Many people hire a coach to feel a sense of purpose and increase their self-worth over time. 
Your coach can help you reach out for higher goals and motivate you to be consistent in your career pursuits. The ability to pull you out from a downward spiral and make you aim for higher targets is a unique skill professional coaches have and many clients would gladly pay some dollars to enjoy its benefits.
Despite the purpose of hiring a coach, its effectiveness can be increased when the coach focuses on the following:
Relationship building

Helping clients gain self-awareness and develop a need plan

Develop critical thinking skills and make valuable assumptions

Providing support and motivation

Helping client set meaningful goals and develop strategies to achieve them easily
As a top leader in a big business brand, it's normal to feel you may not have the time for coaching. The truth is that even if you make coaching a priority, time may still not be enough to grasp hold of it.
That is why you need to develop concise coaching plans, the right motivation, and goals. And if things could get worse, in-house coaching may come on board to take charge.
That way, you will have a new way to develop and manage your time while striving to impact others in a fast-paced business world.
How to Set Achievable Goals
It's easy! First, decide on what you want to achieve within a specific time, develop plans and commit to it until you get the results you seek. We recommend you write down your plans because it makes you more accountable and motivated to do as you planned.
Anyone can set goals, but few people can make them happen. Most people start by creating a mental picture of what they want to achieve within a specific short time. This usually sets the basis for developing long-term goals and how you want to live your life in the next ten years.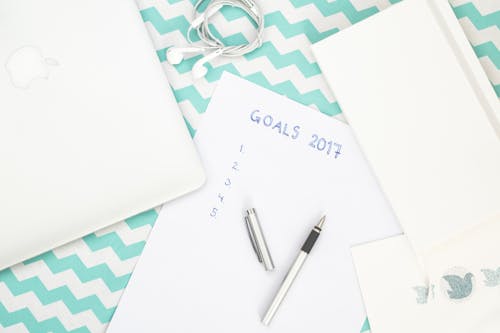 Goal setting is necessary for successful coaching. Most important of all, the goals must be achievable and reasonable. This means that you should have the resources to achieve the goals you have set. When the resources are not far-fetched, you wouldn't have to struggle to meet your goals as long as you are dedicated to attaining them. 
Now that you know the importance of goal setting and how it could impact your coaching experience, how can you get started? 
According to an ancient Chinese proverb, "the journey of 1000 miles begins with a step." Although you may not be planning to walk 1000 miles, whatever you have at heart to pursue can quickly become a success if you begin today. Procrastination is a thief of time. The more you indulge in it, the more difficult it may become to get started and stay on track.
After you take the first step, you need to keep going without wondering whether you made the right decision or not. This is where commitment and consistency come knocking and you must become friends with them if you want to achieve your goals despite all odds.
Each time you hit a milestone or achieve a goal, don't hide your feelings. Take time to congratulate yourself and enjoy. Give yourself a pat on the back for a job well done. Only then will you have enough motivation to commit to another goal and devote your time to see it becoming a reality.
How to Guarantee a Successful Coaching
It's a fact that customers love guarantees. They want to get their money back when they don't get the value delivered. This is so true for digital products, but in the coaching world, and it is less common.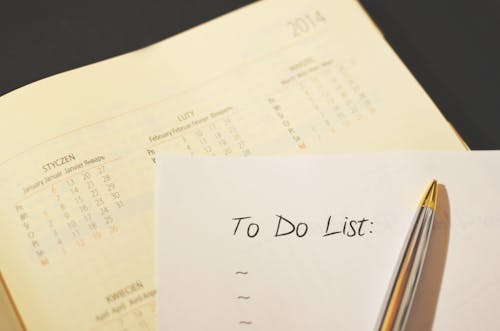 Many coaches don't offer a guarantee more than a verbal assurance that all would end well. This is because most clients do not take their coaching sessions seriously. And when they are offered a money-back guarantee from the onset, it gives them a full-blown opportunity to tire out quickly and demand their money in the end.
As a coach, the best way to guarantee successful coaching is to show your track records and assure the client that they would enjoy similar results with past clients who were once in their shoes if they can stay committed.
It's easy! That way, the client would understand that the ball is now in his court to stay focused and give the coach the benefit of the doubt.
After Coaching, What's Next?
Before your last coaching session ends, you should know whether it was a successful journey or not. Generally, many coaches offer follow-up on clients as part of the package you subscribed to initially.
Now you should ask yourself some questions. How far have you implemented the expert advice from the coach? How do you see the coach's suggestions? Do you think they are wrong and you could never do them, or you feel they are the best things that have happened to you?
You should ponder over these answers and decide the next thing to do. This usually depends on your coaching goals and what you plan to make out of each coaching session. 
If you were struggling with a habit before hiring a coach, all the ideas you have gathered from the coaching sessions should be enough to help you turn a new leaf and shun down the habit forever. On the other hand, if you want to kickstart a new career, don't hesitate to take the bold step after receiving coaching.
Coaching is one of the best things that have happened to most people. This is because they were able to get real value from the experience. You too can do the same when you determine what you need from a coach. 
See how to know the best price to pay for coaching.
The platform that connects tutors and students