China has grown in leaping heights to become a very great nation, undoubtedly one of the greatest in the world. Almost everything from that nation has an aura of greatness – population, economy, politics, and technology, name it! This is probably the reason why a lot of people want to be associated with its people.
However, to associate fully with the Chinese, one must have a basic understanding of their language. This is why many people are rushing to learn the language as a second language, coupled with other benefits it may bring. Since you are reading this, a rough guess is that you are one of them. If the guess is right, then this article is for you.
Although there are many Chinese dialects, only two of them are quite popular; Mandarin and Cantonese. Of the two, it is recommended that you learn Mandarin. Not that anything is wrong with Cantonese, but Mandarin is spoken as an official language in China, Taiwan, and Singapore. Read everything about learning Chinese here.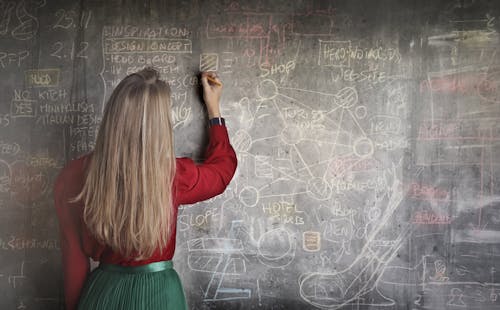 The best Chinese tutors available
1st lesson is free!
1st lesson is free!
1st lesson is free!
1st lesson is free!
1st lesson is free!
1st lesson is free!
1st lesson is free!
1st lesson is free!
1st lesson is free!
1st lesson is free!
1st lesson is free!
1st lesson is free!
1st lesson is free!
1st lesson is free!
1st lesson is free!
1st lesson is free!
Chinese as a Global Language
It is no secret that China has the world's largest population, a population of over a billion people. But, what you may not realize is that more than 15% of the world's population speaks Chinese. This places it as the most spoken language in the world, as there are Chinese everywhere. However, when all Chinese dialects are considered individually, Mandarin is the second, behind English as the most spoken language globally.
The Chinese market is also one of the biggest markets attracting a lot of businesses to its shores. The growing businesses have also made the Chinese market increasingly important to the overall global economy. However, one of the major challenges businesses attracted to its shores is most likely to face centers around communication. For these businesses to thrive, they can either employ the service of translators or learn the language. If they choose to learn the language, they have increased the number of Chinese speakers.
Owing to these, there is increasing speculation of Chinese being adopted as a global language. Whether or not this is possible is uncertain, but many people still want to understand the language regardless.
The Importance of Learning Chinese
There are many other interesting foreign languages to learn; why then should you learn Chinese? Here are some reasons why learning Chinese is very important.
There is a high demand for Chinese speakers among employers
Almost every sector in every part of the world is hiring people who can speak Chinese. This is because the number of Chinese tourists and investors in many countries is increasing. Accompanied by this increase of investors and tourists is the need to communicate with them to meet their needs.
Including the ability to speak Chinese as an English speaker in your resume will surely boost your chances of landing the kind of job you desire. Some job paths that require speaking Chinese include tourism and retail, educational consulting, supply chain management, investment banks, and many more.
You have more than 15 percent of the world to speak it to
One of the reasons you should learn Chinese is because it is spoken by more than 15 percent of the world's population. These people have not clustered in China and other neighboring countries alone; they have consistently shown up in different parts of the world.
You get access to authentic Chinese culture
China has a rich cultural heritage that dates over 5000 years ago and encompasses art, music, poetry, etc. You can only enjoy the authenticity of these cultures if you understand the language. You will also access texts and documents about Chinese culture that are not translated into English.
You get to enjoy Chinese TV shows without subtitles
Are you a fan of Chinese TV shows? If you are, learning Chinese means you get to watch them in their original language and without subtitles. This also means you are open to a new world where you can pick TV shows with more cultural references, which you wouldn't when relying on subtitles.
You are open to scholarship opportunities
Due to the demand for Chinese related jobs, many scholarship opportunities are open to people interested in learning the language. There are also scholarship opportunities for people who have basic knowledge of the language but wish to learn more.
Learning Chinese is a brain exercise
Do you know that learning Chinese takes intensive brainpower? It utilizes some parts of the brain that learning other languages would not. Take, for instance, speaking English uses only the left lobe while Mandarin uses both. It can be a good exercise for your brain.
In addition, learning a new language helps improve your memory and thinking abilities. This makes you better at multitasking and prioritizing than people who understand a single language.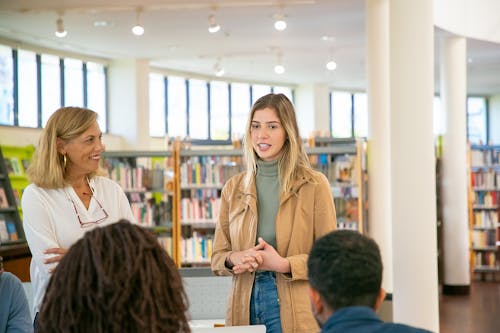 Drawbacks of Learning Chinese
We have discussed the importance of learning Chinese; it is only fair to examine its drawbacks.
The only way you will not spend some time learning Chinese is if you are content with just saying simple greetings like hello and goodbye. Chinese is a tonal language and requires a lot of time and practice for learners to get used to. You can easily become disillusioned if you don't have the time and patience to learn Chinese.
See how to find the perfect teacher for Chinese studies. 
A lot of people think that learning Chinese is difficult. It may be true because you have to master the sounds and tones of the language. Some of these sounds do not exist in other languages, so you might struggle with pronouncing them. There are also grammatical issues.
The Best Places to Take Chinese Lessons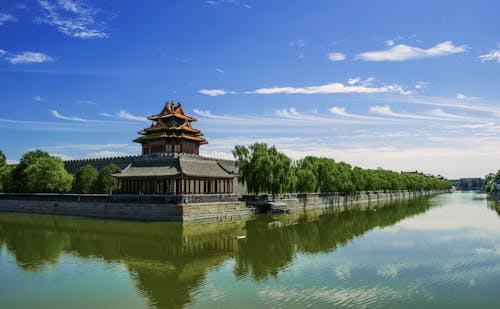 Learning Chinese is not as easy as it may appear. However, it may not be as hard as people paint it if you approach it the right way. Here are the best places to take Chinese lessons:
Since you have made up your mind to learn Chinese, you might as well pack your bags and book the next available flight to China. Well, jokes aside now, one of the best places to learn a language is from its source. This is because you don't only get to reach your language learning goals alone but also experience their culture.
If you can afford to travel to China to immerse yourself in learning the Chinese language, then you should go for it. However, you should know by now that learning Chinese is not a one-day thing. So, if you are making the trip to China, make sure to tie all loose ends before leaving.
If you can't afford to go to China to learn Chinese, you can easily take Chinese lessons online. There are many websites where you can enroll for a course online. However, it would help if you looked for some things before choosing a website to learn from. Some of them are:
The focus
You should make sure the focus of the course offered by the website is in line with your Chinese learning target. It should also be easy to navigate and offer different tools for different skills. Be sure to look out for the reviews by other users too.
The cost
The price is something you should look out for when choosing a website to learn Chinese from. You don't want to spend ridiculously high amounts to learn Chinese. This does not mean you should search for cheap courses; find something that strikes a balance between the price and its value.
You can also take Chinese lessons from Chinese language tutors. Before choosing a tutor, you should have mapped out what you hope to achieve at the end of the tutoring. This will help you choose the best tutor that can help you achieve your mapped goals.
If you want the best result, be sure to be very thorough in your tutor's selection process. Here at Superprof, you can view each tutor's profile and decide the best man for the job. Their first lessons are usually free if you are unsure if a tutor is the best one for you.
The Chinese language is becoming a relevant skill in this century. Little wonder why you and many other people want to acquire this skill. Well, we have educated you on how to go about it. When you start learning Chinese, make sure to take what you've learned outside the classroom and practice hard. Constant practice is the only true way you can master the language.
Do you need the help of a private tutor to get started with learning Chinese in Canada? If yes, you don't have to worry about the hassle of going around searching for one. All you need to do is visit Superprof website, and you can find the closest Chinese tutor to you in Canada.
With Superprof, you're not just learning from a Chinese tutor alone, but one who has experience helping others become fluent at it. Contact Superprof tutor and get started with learning Chinese.
The platform that connects tutors and students