As a child, you were probably dragged to music school, and you sat down reluctantly each time, wondering why piano lessons are so significant. Probably, you may asked a lot of questions and wish you could stop the lessons right away. 
But today, the reasons are already apparent. You can now resonate with your lovely parent because you understand why they took you to music school to learn the piano. Even to date, most people don't see why they should attend music lessons. Even when they do, they don't think it is significant to demand their resources and attention. 
Do these describe you? How do you see piano lessons, a waste of money and time? Then, it would help if you read this piece to find out 12 great reasons to sign up for piano lessons.
The best Piano tutors available
1st lesson is free!
1st lesson is free!
1st lesson is free!
1st lesson is free!
1st lesson is free!
1st lesson is free!
1st lesson is free!
1st lesson is free!
1st lesson is free!
1st lesson is free!
1st lesson is free!
1st lesson is free!
1st lesson is free!
1st lesson is free!
1st lesson is free!
1st lesson is free!
Reason 1: Learning the Piano Could Make You Happier
Can piano lessons make you happier? It's easy to think this is some exaggeration, but it isn't. If you have a valid reason for learning the piano, you will discover how rewarding it can be.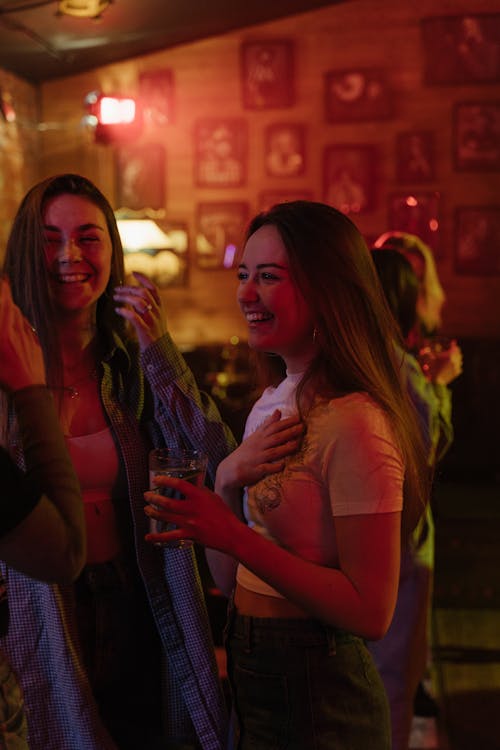 See the many ways you can benefit from playing the piano regularly.
These benefits are guaranteed to bring happiness to your life. However, you can only enjoy them if you stay committed and dedicated. This involves making piano playing a vital aspect of your everyday life. It is not about playing the piano whenever you feel like or once in a while. You will be happier if you make the piano a part of your life.
Reason 2: Become a Creative Person
There is no better way to explore the world of creativity than by learning piano skills. Reading music notes and learning fingering skills stimulates different parts of the brain. With piano music, you can bring your imaginations to life no matter how shallow they might seem. 
Music gives us the ambiance to express ourselves; it demonstrates our emotions, feeling and thoughts using sound. With the piano, you can show how creative you are by communicating your emotions through sounds. 
Not just that, you can also touch the lives of others and make them resonate with you using music. It is a powerful channel with which anyone can touch lives and affect their desired changes in the world. Gladly, the piano is one of its most used instruments.
Reason 3: Increase Your Self-Confidence with Piano Lessons
No doubt, piano lessons will help you improve your self-esteem. When you take piano lessons for beginners, you will learn many things that will make you question your existence and discover your real purpose in life. See the life lessons you will learn from your piano teacher.
Not just the piano, any other musical instrument will do an excellent job in building your self-esteem over time. As you learn to play the piano by taking a variety of piano lessons, whether in a music school or at home, you will soon see the importance of playing before others to enable you evaluate your skill more accurately. Only then will you find your confidence experience a real boost.
Finally, convinced? See the best way to find a teacher for piano lessons!
Reason 4: Improved Physical Coordination
Playing the piano effectively requires you to put both your mind and body to work. Subconsciously, this will enable you to increase your motor skills. It will also help you improve your hand-eye coordination.
One of the things your teacher will teach you in beginner piano lessons is the importance of resting your back and developing the correct body posture as you play the piano. Knowing where to place your hands and legs while playing is crucial to playing well. 
Your piano teacher will also teach you the importance of coordinating your hands to work independently of each other while playing. The skills you learn while playing the piano can be applied to every other aspect of life, such as school or work.
Reason 5: Piano Lessons Will Help You Build Long-Lasting Relationships
Learning the piano in a group provides an opportunity to meet many people and make new friends. If you have a talented teacher and can pass the time for music, you will find reasons to develop a long-lasting relationship with them.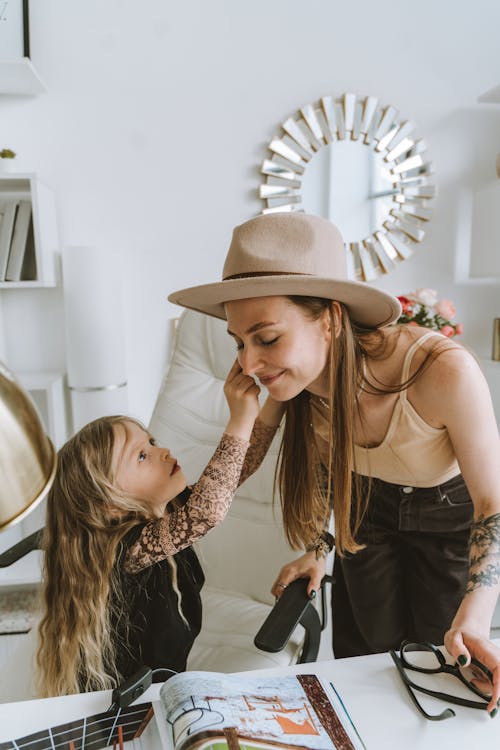 Many tutors offer more than just teaching their students how to play the piano. If you are suitable to become friends with this kind of tutor, you will benefit immensely and discover new ways to ace your career as a pianist.
Good news! Here is a great reason to take piano lessons. You will find hundreds of piano tutors on Superprof that can teach you piano skills and help you develop other beneficial habits too.
See the life lessons you can learn from your piano teacher.
The best Piano tutors available
1st lesson is free!
1st lesson is free!
1st lesson is free!
1st lesson is free!
1st lesson is free!
1st lesson is free!
1st lesson is free!
1st lesson is free!
1st lesson is free!
1st lesson is free!
1st lesson is free!
1st lesson is free!
1st lesson is free!
1st lesson is free!
1st lesson is free!
1st lesson is free!
Reason 6: Promotes Language Learning
Do you know that the piano could make it easier for kids to learn a new language easily? If you examine it critically, you will find some sense in this since music is a language of its own even though it is expressed using other languages.
As kids learn the language of music, they begin to understand facts formally beyond their comprehension. And when they are opportune to learn English or any other language in the future, chances are they will excel in it because they have been taught the algorithm of music.
Not just that, a lot of theories and studies have shown that kids who study music in school do well in their studies compared to the average student who does not take music lessons.
Reason 7: Rub Shoulders with Professional Pianists
Do you know any famous pianist in Canada that you wish you could learn more about? Piano lessons will allow you to learn about their tactics and even meet them in person.
Will your personal goals affect your piano lesson? Find out!
Piano lessons offer you the opportunity not just to learn about genius composers from the history of music, and you can also rub shoulders with them if you stay committed and remain dedicated to your study of the piano.
Once you start taking music lessons and learning the piano, your perception of music, in general, will change. Your mindset will also undergo a complete transformation. You will no longer see music as a way to pass the time but rather as a means to touch the lives of many. 
The best part is that you will also develop an ear for music and easily distinguish between good and bad music. Isn't that awesome?
Reason 8: Piano Skills Can Help You Get Acquainted With Other Instruments
Do you know that you subconsciously sign up to learn other piano-related instruments by signing up for piano lessons? For instance, you could quickly master the guitar strings if you understand how to manipulate piano keys.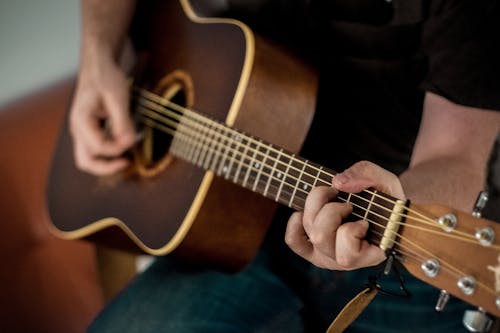 The spectrum of notes or range of the piano is the most extensive. Anyone that can master it can quickly learn lesser spectrum. Little wonder why the piano is regarded as the king of all instruments. We bet you can't agree less.
Reason 9: Memory Improvement
Signing up for piano lessons could make you more intelligent. Do you know why? You must memorize many times to allow you to learn some piano tactics. This requires a strong memory. Needless to say that you must put your mind and hands to great use. While doing this, your intellectual faculties will be enhanced.
Piano playing is a great exercise for the brain, and when you do it regularly, you could experience enhanced cognitive abilities and memory improvement over time. See everything you should know about piano lessons.
Reason 10: Helps You to Stay Focused
The piano is a beautiful instrument that requires all the attention you can offer. But, to be realistic, if given a chance, we may want to cheat nature   and play the piano while busy thinking about something else. That way, we may not get the best from the time spent before a piano because it demands all our focus and attention.
Reason 11: Sign Up For Piano Lessons to Relieve Stress and Depression
As you progress in your piano lessons, you will discover that there is no other better way o unwind, relax and forget about the stress of the day than to sit before a piano and play it like you can't let it go.
The sound from the piano could translate into soft music in the ears of the listener. Little wonder why the term "piano" is another word for "gentle." 
Reason 12: Sign Up For Piano Lessons to Have Fun
Piano playing is a form of enjoyment if you learn it using the right channel. Your teacher will teach you all the itineraries you need to comb out the fun from your piano lessons. On Superprof, you will find hundreds of tutors offering piano lessons privately. Find out how to hire a piano teacher.
These teachers know how to bring out the fun in every lesson and make you look forward to the next class with excitement.
Now that you know why you should learn the piano, are you ready to sign up for a piano class? First, see how much piano lessons cost. 
The platform that connects tutors and students