The most obvious fact about a piece of drawing is its aesthetic quality. That's what everyone sees before getting into the functional bits. And it's probably the reason why you think you've got to be born with a pencil in hand before you can come up with any piece of drawing.
You're probably thinking, if your drawing doesn't stop someone dead center on the street, or loosen some jaws, that it's not worth investing your time in learning how to draw, right?
Do you want to know something surprising?
Talent isn't the locus of drawing. In other words, you can do much better than you think you can if you take that step and start learning how to draw now. And here's where things get better.
You mustn't know how to draw because it affords you the ability to sketch scenic images that blow the minds of your love interest. There are many reasons you should learn how to draw, and here are ten of them.
Do you want to learn drawing professionally? Whether free or paid, this article will teach you how to kick-start your career.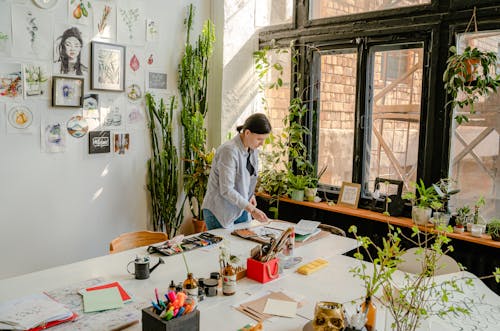 The best Drawing tutors available
1st lesson is free!
1st lesson is free!
1st lesson is free!
1st lesson is free!
1st lesson is free!
1st lesson is free!
1st lesson is free!
1st lesson is free!
1st lesson is free!
1st lesson is free!
1st lesson is free!
1st lesson is free!
1st lesson is free!
1st lesson is free!
1st lesson is free!
1st lesson is free!
1. Mood Stabilizer
Giving drawing the same qualities as a drug may seem crazy, but it's real and one of the reasons to learn how to draw. Drawing, just like all art, shares a strong connection to emotions. That's why you can be drawn to tears by Van Gogh's 'Sorrowing Old Man' or intrigued by Da Vinci's 'Mona Lisa'.
Drawing can serve as a way to release all the pent-up stress, disturbing thoughts, or the things you wish you can do but can't. In fact, there's no limit to what you can pour out on the paper as you draw.
It's like speaking to a therapist or writing in a diary; only you're creating a more graphic image. The time involved in drawing and the patience and precision you pour into it is ample to get you out of dwelling on your stress or foul mood. The sheet of paper is right there before you. There's no stifling of expression in drawing. Just go ahead and pour everything out until there's no more.
As an aftereffect, the relief you get is akin to what you get after discussing your issues with another party.
Do you know that your knowledge of chemistry could make you draw better?
2. To Get Paid
Have you ever seen how much a piece of art goes for in an auction? If you have, then you'll know that drawing brings in a reasonable amount of money. Even if you're not sketching on a Picasso level, drawing can get you into such professional niches as graphic design, fashion design, architecture, tattooing, etc. Drawing is pivotal to these niches. There's always a high demand for new fashion concepts, buildings, tattoos, or graphics. So, whichever one you find yourself, you can be assured of getting a lucrative payment.
You only need to be professional with your work, just as it is in other jobs.
3. Sharpen Your Observation
Yes, drawing is therapeutic and lucrative, but it doesn't work on your emotions and finances alone. Drawing requires a great deal of attention to detail. And you can only do this when you observe studiously. It may seem stressful at first, but you can pick out the tiniest detail within seconds when you get used to it. Architects, fashion designers, artists, or animators require the details of a thing or concept to bring it to life. It doesn't matter if the object is abstract or concrete, from your mind or dead ahead, you require a significant amount of detail to actualize the thing on paper, and keen observation is what gets that done.
4. Enhance Your Creativity and Imagination
Of course, with drawing there's no forgetting the amount of creativity and imagination involved. Creativity and imagination being cardinal aspects of drawing mean that the learning process for drawing involves gradual mind training. To put things elaborately, you'd be widening your imagination, creating new levels to your thinking, and enhancing your ability to put things into different perspectives; in other words, thinking outside the box.
The attributes mentioned above don't just apply to drawing alone but will be very handy in several life applications.
The best Drawing tutors available
1st lesson is free!
1st lesson is free!
1st lesson is free!
1st lesson is free!
1st lesson is free!
1st lesson is free!
1st lesson is free!
1st lesson is free!
1st lesson is free!
1st lesson is free!
1st lesson is free!
1st lesson is free!
1st lesson is free!
1st lesson is free!
1st lesson is free!
1st lesson is free!
5. Work On Your Memory
Drawing requires no small use of your memory. Sometimes, inspiration for a piece of artwork comes from something you may have seen somewhere during the day. Without a good memory, you wouldn't be able to produce that object on paper. It may not necessarily be recalling something.
When you create a piece of art, you also retain it in your memory. You may not be able to retain all of them if you're able to sketch hundreds or so, but you'd retain enough. Drawing works on the ability to retain and recall, and it can be the only reason you decide to learn how to draw today.
Do you know that you can learn drawing easily with graphics design skills?
6. Conduit of Expression
Generally, all works of art are conduits of expression. So much so that you can almost tell what the artist was feeling by staring at his craft. If you feel sad, angry, joyous, grateful, drawing can help you express these emotions and feelings in the most fulfilling, creative, and comprehensive way possible.
If you're not one to talk often or find it difficult to express yourself, why not opt for something that allows you to express yourself with lines, curves, and shading. You would have said a thousand things in a single artwork without uttering a word.
7. Better Your Drawing
The reasons you need to learn how to draw don't necessarily have to be those reasons that'll give you something new. You can also learn to draw to better your skill. Perhaps, you're used to doodling to pass the time, or you've got this idea for a cool animation, and you've been putting images on paper but aren't proud of them; you obviously have a thing for drawing. And what you may need is a nudge in the right direction, you know, a little technicality to draw those little inklings out into a full-blown skill.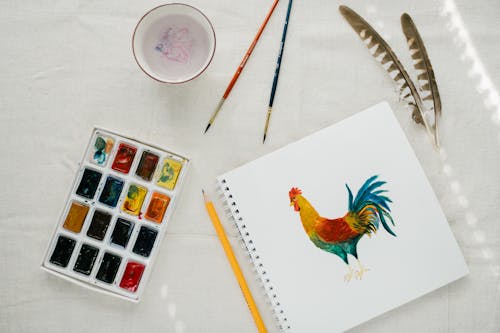 So, don't drop that pencil just yet. Your inability to wow minds with your sketching doesn't mean you're going to suck at it for eternity. You just need to better your craft, and then you can actualize that dream of yours.
8. Repository
You'll be amazed by the amount of information about a particular time and place a piece of art can hold. And more surprised by how long these pieces of art can last. Works from the Renaissance are still alive today. Perhaps, when these artists drew back then, they'd never dream their craft would survive centuries. It was just a sketch or painting on canvas or paper, right? Sadly, they're not alive to see us mesmerized by the information we pick out from their works.
Do you want to pack in a whole lot of information into something that you want to last for a while, and you want to do it in the minutest way possible? Learn how to draw.
You could want to pass a message across or just record the vicissitudes of your life, someone else's life, or life in general; drawing can carry all that information and relay it to generations after you, providing it doesn't get destroyed.
You can think of this as drawing doing the same thing as a photo album, but more comprehensively, since you can creatively cram in a lot more details in a single piece of drawing than you can in a single picture.
9. Enhance Your Motor Movement
Whenever you draw, you use two things. Your mind, which holds the object of interest or inspiration, and your hand. You'd have to move your hands in direct agreement with every detail of the thing your eye sees or the one in your mind. In other words, to draw well, you'll need to have fine hand-eye/mind-eye coordination.
These days, you'd find people who use their teeth or feet to draw, and they draw wonderfully well. It's fine motor skills in action. And even though you don't plan on making a career out of drawing, gaining fine motor movements could be one of the reasons you learn how to draw.
10.  Gain A Skill
The reasons mentioned above are all valid reasons you should learn how to draw, but you may already have these aspects covered. If you do, you can learn to draw for the sole purpose of gaining a skill.
The professional opportunities for drawing are near inexhaustible. From technical drawing to the more free-flowing, spontaneous form, the demand has never waned. There's always a place for drawing in the world – a place that photography cannot take. For something that came into existence in the monolithic age and is still enjoying mainstream attention eons later, drawing isn't a bad skill to add to the pool of skills you've got at your disposal.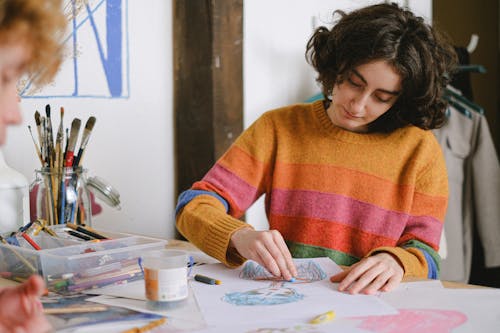 Drawing can be fun, regardless of the reason for learning it. Every reason almost always gives more than one benefit when you're going through the learning process. You just need to be ready to do what is necessary, tick all the boxes and stick to the track. You'll be a proud artist soon enough.
Now you know the reasons, read about the benefits of learning to draw.
The platform that connects tutors and students