Suppose you love a career path characterized by job security, a good salary, and a high growth rate in Canada. In that case, you should consider pursuing a career in finance. Choosing a major in accounting while in high school is usually a gateway to exploring finance careers in the university.
However, if you detest math or fret at the sight of formulas, a finance career may not be the right path for you.
Studying finance at the university gives you the leverage to compete for a wide range of jobs after your degree program. It also allows you to apply for internships and experience what it is like to work as a finance professional.
If you plan to study for a finance degree program in Canada, this guide is for you. Whether you want to pursue a degree in finance, enrol in an online finance course or improve your financial literacy generally, you will find helpful advice in this article.
The best Finance tutors available
1st lesson is free!
1st lesson is free!
1st lesson is free!
1st lesson is free!
1st lesson is free!
1st lesson is free!
1st lesson is free!
1st lesson is free!
1st lesson is free!
1st lesson is free!
1st lesson is free!
1st lesson is free!
1st lesson is free!
1st lesson is free!
1st lesson is free!
1st lesson is free!
Finance Degree in Edmonton
Are you interested in a finance degree? Edmonton has some of the best schools to help you achieve your career goals. Aside from school choice, there are other things you should consider before applying for a finance degree program at any university in Edmonton. Let's explore some of them.
What is a Finance Degree?
A finance degree is a program that offers a wide range of courses drawn from statistics, economics, accounting, banking, and trading. A typical finance degree program in Edmonton prepares students for careers in the banking and economic sectors of the country. Generally, finance professionals may specialize in one or more of these areas of finance.
Personal finance: it has to do with money management, budgeting, and investing. Experts in this field of finance know how to budget, balance a chequebook, make investments, and purchase insurance, amongst others.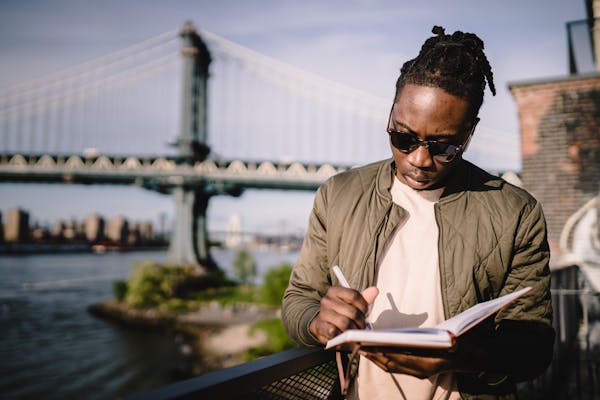 Public finance: focuses on the role of government in the economy. Their decisions and policies affect spending, expenditure, inflation rates, and taxation.
Experts in this field mostly work in tax offices and government agencies and manage public funds.
Corporate finance studies capital acquisition, debt management, financial transactions, and asset management of companies. It also provides insight into how business decisions affect economic growth in the long run.
Where Can I Study Finance in Edmonton?
Are you planning to study finance at one of Edmonton's universities? You have a plate full of options before you. Many universities offer different types of finance degrees in Edmonton. Here are some of them.
University of Alberta
Vanguard college
The King's University
Concordia University of Edmonton
These schools have been ranked top-rated and one of the best in terms of quality of teaching, standard curriculum, and infrastructure.
Finance Degree in Vancouver
Canada has many top destinations for finance degrees, but Vancouver remains the foremost choice for many international students. Its mix of cultures and traditions makes it ideal for learning finance and accounting.
Why Study Finance in Vancouver?
There are many great educational institutions in Vancouver. These schools are the best in terms of infrastructure, research facilities, and quality of teaching. The majority of rank high when compared to other schools in North America.
That's not all! Here are other reasons you should travel to Vancouver for your finance degree program.
Vancouver is the economic hub of Canada.
Many financial institutions have head offices in Vancouver, after Toronto and Ontario. According to reports, Vancouver has a GDP growth rate of 4.5%. This means it represents over 7% of Canada's economy.
This is good news for aspiring finance experts in Vancouver. Studying finance in Vancouver and searching for job opportunities in the city after graduation means you may likely settle for a high-paying job with a good salary and job security. Isn't that the goal of an average job seeker in Canada?
There are many graduate opportunities.
This is excellent news for international students, that mostly make up one-fifth of the population of students in Canadian universities. In addition, in cities like Vancouver, the Canadian government supports students through its 3-year work permit granted to recent grads.
As one of the biggest finance hubs, the city has many jobs for graduates in various entry-level positions in the industry. However, if you want to specialize in corporate finance, Vancouver has a breadth of opportunities with the existence of many firms across different sectors. As a result, job seekers may have more options than imagined regarding career opportunities and growth in the industry.
The best Finance tutors available
1st lesson is free!
1st lesson is free!
1st lesson is free!
1st lesson is free!
1st lesson is free!
1st lesson is free!
1st lesson is free!
1st lesson is free!
1st lesson is free!
1st lesson is free!
1st lesson is free!
1st lesson is free!
1st lesson is free!
1st lesson is free!
1st lesson is free!
1st lesson is free!
Finance Degree in Windsor
Times Higher Education ranked universities in Windsor as 601st position in the global ranking. Naturally, this means a lot for finance enthusiasts in Canada. Nevertheless, if you want to explore finance degree options for less and access to quality education, Windsor is one of the places to consider. Learn more!
Is Finance an Excellent Course to Study in Windsor?
Yes, finance is one of the popular courses offered by many universities in Windsor. In this city, universities mainly offer finance degree programs as online or offline studies. If you want to explore the possibilities of pursuing a career in finance, you should come to Windsor and study finance at one of its prestigious universities.
Can I Learn Finance By Myself?
This question is on the lips of many students interested in a finance career without a university education's rigidity. By now, you must have realized there are many ways to learn about finance in Windsor, and enrolling in graduate programs at the university is not the only option.
You can learn finance on your own in Windsor, and many resources could make the whole process fun and exciting. Superprof is one of them!
The online platform provides a handful of mentors and tutors ready to take you by the hand and show you all it takes to venture into the finance industry without a university education.
Many people decide to take the self-study route to finance study due to the perks such as flexibility, learning at your own pace, the ability to choose what you wish to learn about, and you may also have more than enough time to apply your finance knowledge to real-world scenarios.
Finance Degree in Calgary
The Calgary finance degree program covers money management, investment, and banking. Therefore, you ought to know many things about finance degrees in Calgary before you apply to study the program in any of its schools.
Is a Career in Finance Right for Me?
Finance careers aren't for everyone, even if you love numbers and excelled at math and statistics in high school. However, the following traits may make you a great candidate for a career in finance.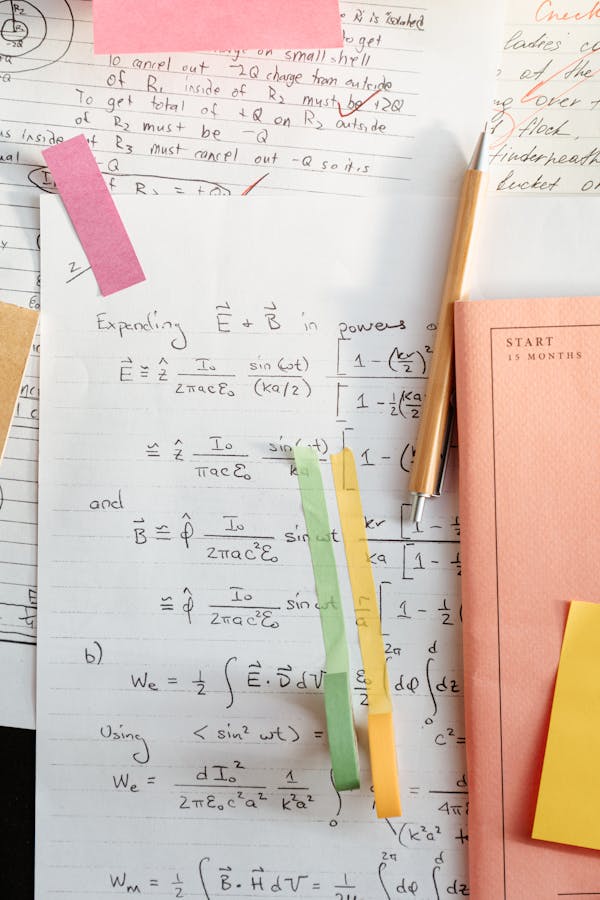 Analytical skills
Communication skills
Problem-solving skills
Persistence
Ability to learn fast
Possessing up to three of these traits means you may excel if you apply for a finance degree program in Calgary.
How Do Finance and Accounting Differ?
Finance analyzes and manages trends, markets, opportunities, and investments using information and financial data. To determine the viability of an investment option, finance professionals study market trends, including current and historical data.
On the other hand, accounting is a narrower study than finance. Graduates of this discipline are trained to identify, analyze, interpret and report financial transactions of an entity or business. The primary purpose is to aid decision-making by top management and stakeholders.
However, most courses offered in finance degree programs in Calgary are usually intertwined with accounting. This is because most concepts in both disciplines are related and rely on the existence of the other.
Finance Degree in Toronto
Finance enthusiasts in Toronto considering enrolling for a finance degree have more than enough options. From schooling options to a booming economy and expansive industries, pursuing a career in finance is an exciting journey in Toronto.
What is a Career in Finance?
A career in finance refers to any position involving money management, investment decisions, and applying principles in banking. It doesn't matter whether the place is in a financial institution. It's an exciting career path with many opportunities for growth and advancement. Not to mention the job security and higher-than-average salary many finance professionals enjoy.
How Do I Start a Career in Finance?
Skills acquisition is one of the first steps to kickstarting a finance career in Toronto. Some of the skills you may consider learning are communication, analytical, math, critical thinking and problem-solving skills.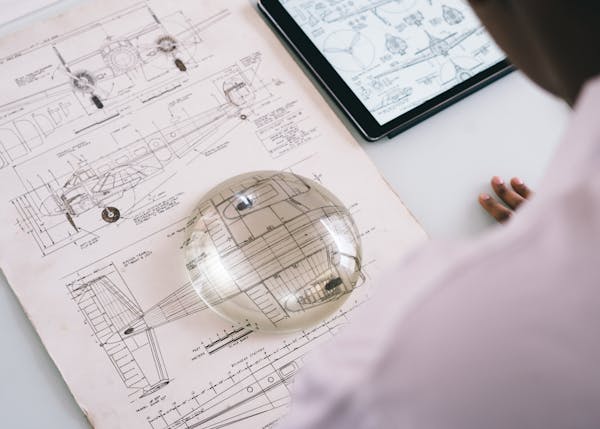 After honing your skills, you may proceed to choose from any of these options for learning about finance in Toronto.
Take an online course
Get a bachelor's degree
Increase your certification
Apply for internships
Volunteer you service
Final Thought
To start a career in finance, you must set goals and develop the right mindset for success in your study. If you ever need help as you sojourn along this beautiful journey, Superprof is all ears! The hundreds of finance tutors in Canada will be happy to help you succeed faster in your career endeavours.
The platform that connects tutors and students