Somehow, the best students seem to be favored with more of teacher's attention in class while the students who actually need teachers' intensive focus and would truly benefit from it remain in the back of the class, and at the bottom of the rolls.
Ironically enough, it seems these best students are the ones who can and do take private lessons from home tutors or tutoring services.
Students who struggle in class would be well served with one on one tutoring. However, when private tutoring fees average $20 per hour, families restricted to a tight budget cannot easily pay out what it takes for their children to achieve academic success.
Don't despair! Academic tutoring is not out of your reach. Read on to find out how your child can find a tutor, benefit from private tuition and get homework help for free.
Canada offers an array of different courses to learn and study in its institutions. These courses cut across various fields of learning like environmental science, architecture, health humanities, management, entertainment, and many more. Canada is among the countries with the highest demand for international students. Many international students go to Canada each year for academic purposes, and usually, up to 70% of the applications received by these institutions are rejected.
Most of these courses are not free and require high tuition fees. As a result, a lot of international students turn towards online courses offered by Canadian universities. Taking part in these online courses and obtaining a certificate upon completion become an excellent consolation to students who may not be able to afford the high cost of schooling in the country.
These online courses are great, easily affordable for students, and can provide many skills in a short time. Therefore, this article would be a good read if you are looking for free online science courses, math help services, or even language courses in Canada.
The best tutors available
1st lesson is free!
1st lesson is free!
1st lesson is free!
1st lesson is free!
1st lesson is free!
1st lesson is free!
1st lesson is free!
1st lesson is free!
1st lesson is free!
1st lesson is free!
1st lesson is free!
1st lesson is free!
1st lesson is free!
1st lesson is free!
1st lesson is free!
1st lesson is free!
1st lesson is free!
1st lesson is free!
1st lesson is free!
1st lesson is free!
1st lesson is free!
1st lesson is free!
1st lesson is free!
1st lesson is free!
1st lesson is free!
1st lesson is free!
1st lesson is free!
1st lesson is free!
1st lesson is free!
1st lesson is free!
1st lesson is free!
1st lesson is free!
1st lesson is free!
1st lesson is free!
Government Offerings of Academic Support
These 'clinics' are staffed by trained professionals and feature free Internet access and printing, should your learner find relevant information online that s/he wishes to capture for future reference.
Facilities throughout the city, students can drop in any time for tutoring in their most troublesome subjects. Furthermore, qualified tutors host weekly sessions specifically geared to homework help.
Everywhere in the Canada, libraries sponsor homework clubs where your child can participate in peer tutoring and group learning. These clubs are especially valuable because they permit your student to build confidence by helping others, while receiving needed help themselves.
Talking with your child's teacher may point you to other free learning and study resources. Many Canadian schools offer after school programmes, for example. While some systems promote enrichment activities such as sports or music, others boast after school tutoring in academic subjects for free.
What Are Some Government Establishments That Offer Science Courses in Canada?
One outstanding program, called Bricks 4 Kidz takes an innovative approach to after school mentoring. They use Lego bricks to teach about engineering, architecture and building. Although these aren't standard school curriculum subjects, these sponsored activities help to develop math skills and critical thinking abilities.
Does your child's school sponsor an after school program or homework help club? If not, you could be instrumental in getting one started!
Government establishments offer excellent science courses in the country. Canada offers some of the best public colleges and provides high-quality education to local and international students. Some of these government-sponsored institutions award college degrees through joint programs with universities.
Not all government establishments are designated to offer science courses as learning institutions. So it is essential for students to always confirm that the government establishments they wish to apply to are designated to offer science courses.
Some government establishments that offer science courses in Canada include;
University of Manitoba

Dalhousie University

Laurentian University

University of Toronto

University dèMontréal
Some of these government establishments that offer science courses speak either English or French. However, a few government institutions are bilingual.
Should You Consider Math Tutoring Services Offered By Volunteer Organizations?
Tutorial services offered by volunteer organizations should be considered. Many of these organizations wholeheartedly work to provide academic help to struggling students who cannot afford a tutor's services.
These tutorial services are entirely free, and these volunteer organizations usually have experienced science tutors teaching science courses or social science tutors teaching social science subjects. Alternatively, in the case of algebra, they provide math help services.
Getting math tutoring from a math tutor who can help you perform quick math operations and provide homework help can significantly improve your math skills. These volunteer organizations can also provide online math tutors, social science, and environmental science tutors to teach in various fields.
Tutoring beyond borders (TBB) is a registered charity and volunteer organization in Canada that encourages equal access to education for people from all walks of life. They render free tutoring services to children between grades 9 to 12 and partner with other communities to run free tutorials throughout the year. They provide math help services, homework help, and learning resources to kids too.
The entire organization is volunteer-run, and they have over 400 volunteer tutors in different fields like math tutors, biology tutors, or children who want to learn a new language and language tutors. They have also managed over 1000 students by providing up to $2 million worth of free tutorials.
Tutoring Beyond Borders is just one of the numerous volunteer organizations available that provide a platform for free math tutoring, science tutoring, online math tutors, learning languages like Spanish in language training classes, and many more. Some other volunteer organizations also offer math help services and are worth considering.
The best tutors available
1st lesson is free!
1st lesson is free!
1st lesson is free!
1st lesson is free!
1st lesson is free!
1st lesson is free!
1st lesson is free!
1st lesson is free!
1st lesson is free!
1st lesson is free!
1st lesson is free!
1st lesson is free!
1st lesson is free!
1st lesson is free!
1st lesson is free!
1st lesson is free!
1st lesson is free!
1st lesson is free!
1st lesson is free!
1st lesson is free!
1st lesson is free!
1st lesson is free!
1st lesson is free!
1st lesson is free!
1st lesson is free!
1st lesson is free!
1st lesson is free!
1st lesson is free!
1st lesson is free!
1st lesson is free!
1st lesson is free!
1st lesson is free!
1st lesson is free!
1st lesson is free!
Are There Free Science College Courses You Can Take Online?
Of course, there are several of them, leaving you with options to choose from. Suppose you are among the numerous students considering the opportunity of taking a remote learning program. You can choose from a good number of free online courses with certificates in Canada.
Most of these courses are healthcare courses that offer certificates at the end of their course duration. There are also accessible online government certifications in Canada. These are sanctioned and sponsored by the government as viable sources to obtain certification. Whichever you choose, you are sure to acquire a good learning experience.
Online learning is a mode of learning that gives you the chance to study without attending a campus-based university.
Teachers and learners can be separated by vast distances and even different time zones. These students communicate with the lecturer's faculty and other students via email, online forums, video conferencing, and chat rooms in this form of education. The tuition fees for online courses vary from institution to institution in Canada depending on the program chosen, but some others are entirely free.
Indications have shown that lots of students do better in online learning conditions than in classroom situations. Online education seems to produce better results, and it is also more affordable than traditional schools. Whatever course you may want to take, be it language courses or probably a mathematics course, you will find that you can get them for free online.
Online courses are seen as career boosters, and they can be used to add to what you already know or serve as a source of new knowledge. Online education has undoubtedly emerged as one of the most popular education alternatives in recent times. The increasing acceptance of this learning method has increased the number of people who apply for free online courses with certificates.
Before you pick a course, you need to know important information about free online courses in Canada.
The positive effects of one on one tutoring has long been demonstrated, and with today's technological advances, it is easier than ever to accelerate learning through online tutoring.
With resources, tutors and classes offered from anywhere in the world, you could study physics in America or computer science in India without ever leaving your home.
Free STEM Tutoring is a cooperative that offers online tutoring, one on one lessons with an American math tutor or Science tutor at no charge. Subjects covered include math, science, physics, biology, chemistry and language arts.
You can also find abundant educational support websites online that offer free learning materials – videos, tutorials and practice tests.
The Khan Academy is one such site. There you can select from science and math instruction, delivered in short video segments, arranged by grade level and topic. Whether in kindergarten or at the highest level of secondary education, the Khan Academy has course materials for everyone.
They even offer university level course materials in macro- and microeconomics, Statistics and Probability, Computer Science, programming and coding.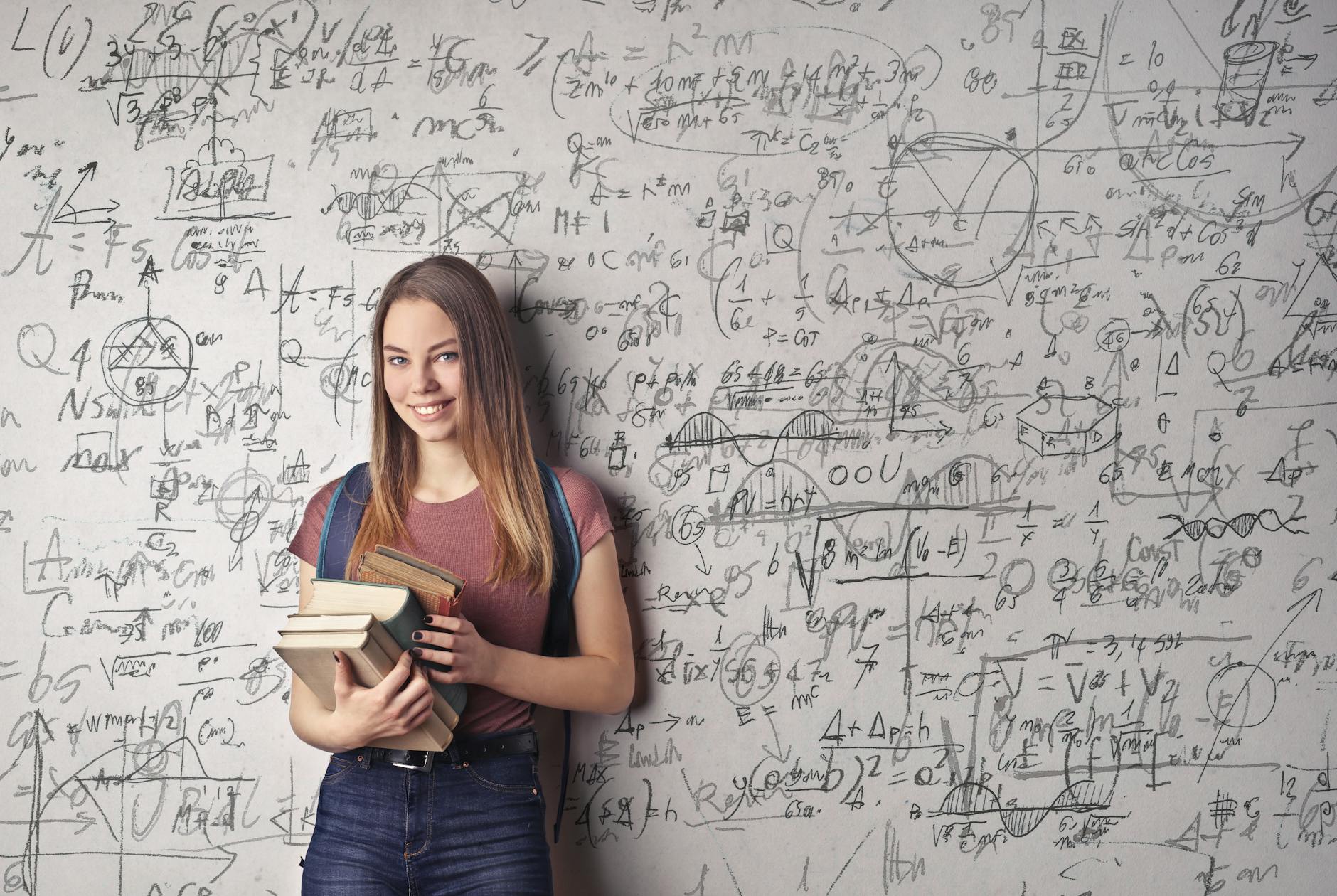 Even though you will not have an online tutor who works with you personally, the site provides tests and practice exercises, to be worked after viewing video tutorials. The site also offers a progress tracker that measures how well you have absorbed the concepts you are studying.
Note: Because Khan Academy is based in America, its materials and curriculum are geared toward that country's education system.
Although the content is similar to what is studied in Britain, you may have to adjust your search – search by subject instead of by grade level to find exactly what you are looking for.
Hire the Best Tutor for Online Courses on Superprof
In Canada, online education is cheaper than traditional classroom education, especially when you work with a platform like Superprof. Things like commuting costs are eliminated, and materials like textbooks and handouts are entirely free to acquire. Furthermore, online students can finish their program even while working in between different jobs. This helps students to make money and still pursue a degree simultaneously.
Also, if you find yourself struggling with your academic responsibilities, you could easily hire science tutors that are experienced in teaching science courses on Superprof. They can render homework help while also helping you improve your learning accuracy.
You are essentially making a good decision if you choose Superprof as a platform for online study. The teachers are not only from the world's most educated countries, they also offer numerous free college courses you can take in your first lesson.
With more than half of its population with university degrees, it is no surprise that Canada excels at education. Apart from the variety of free science college courses they provide, their graduates are also highly valued in the job market. Most graduates of Canadian colleges have easily found jobs in their various fields of study.
The good news is that no matter your location in Canada, it's easy to find help from professional subject tutors for almost free.
The Rise of the MOOCs
MOOC stands for Massive Open Online Course. In part an effort to combat the rising education costs, many universities have partnered with (or founded) digital learning companies.
MOOCs are now considered the vogue of university education.
Welcome to FutureLearn, a wholly online educational platform owned by Open University. Registering on their site, you can choose a degree programme or study subjects that fascinate you.
FutureLearn receives its material from institutes such as University of Leeds and King's College London, to give you as broad a learning experience as possible... for free!
Other MOOCs include:
Coursera is based in America, and offers courses in Engineering, Biology, Humanities, Computer and Data Sciences and Marketing.

Eliademy builds free online courses through cooperation of students and teachers. Subjects range from Accounting to resume writing.

Udacity focuses on vocational courses for professionals. Some courses are free while others are for a fee, albeit substantially lower than traditional schools.
EdX, a collaboration between MIT and Harvard, offers free university level courses in subjects ranging from Anatomy to Marketing.
Can You Learn a New Language for Free in Canada?
It is possible to learn a new language completely free in Canada. For example, suppose you want to learn a new language, like Spanish, English, or French, in the country, there are some places and government-sponsored organizations that can help you out.
Many language organizations in different regions like Nova Scotia help newcomers learn languages like English or French. These are the official two languages spoken in Canada, and they are taught in language learning programs; these language learning programs usually receive funding from the government. For example, the learning programs in Nova Scotia receive funds for language learning from its provinces.
In Canada, programs like English as an Additional Language (EAL) offer English courses to individuals who want to learn from scratch or improve their English language skills. However, depending on your objectives, needs, and the requirements of specific language programs, you may need to attend general language classes, communication classes, language tutorial sessions, and informal conversation groups.
To enroll in government-funded language classes, you need to visit a language assessment center in any city in Canada. These centers assess your level of skill in French or English. Usually, some organizations in Canada help immigrants who came to the country as permanent residents get better at English language. They will tell you where to go and give you information about language training options.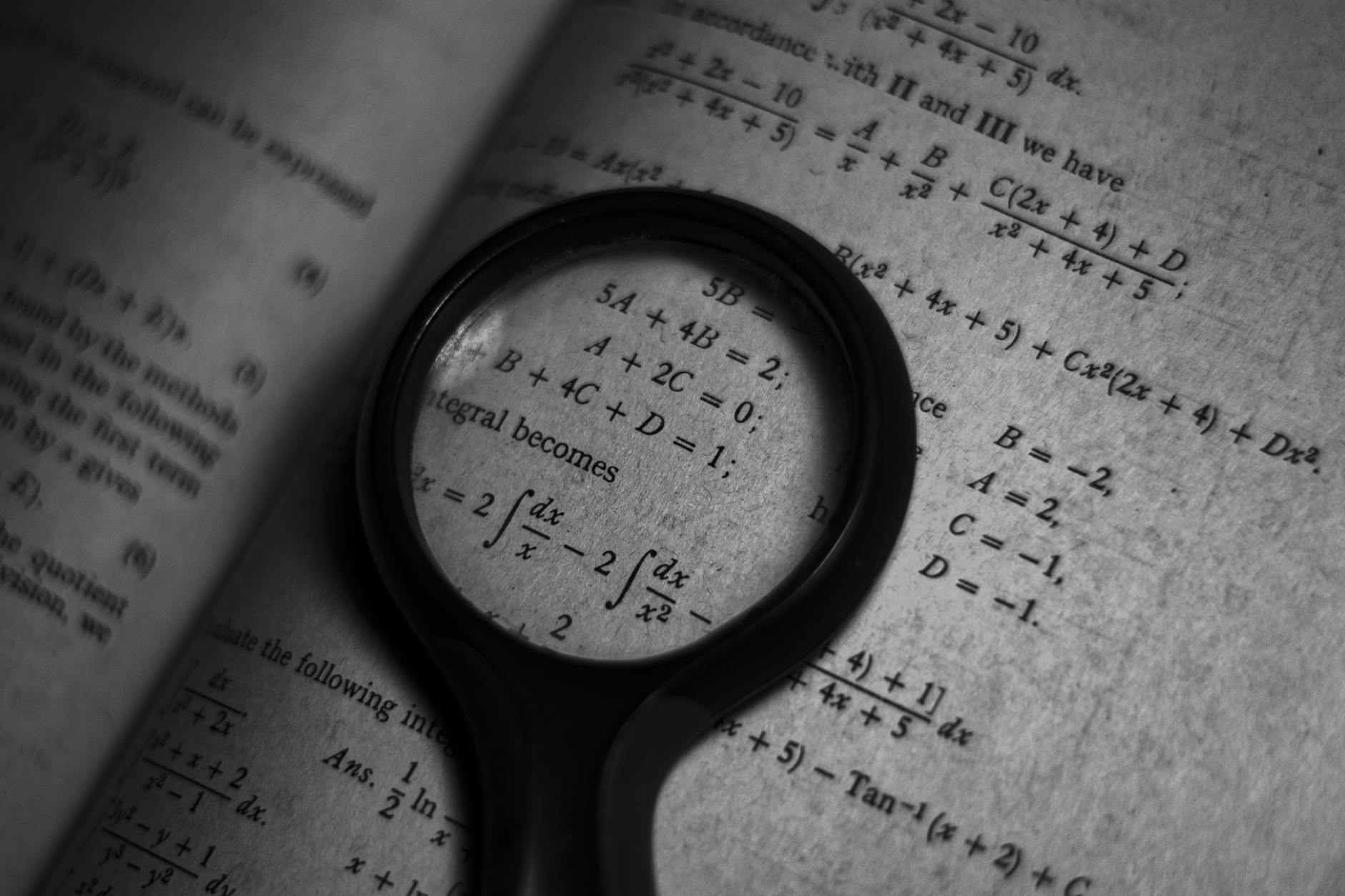 In Nova Scotia, the first step for most language learners is to perform a language assessment to find their language level through platforms like Learning English Nova Scotia, also known as LENS. When the assessment is completed, they assist you in choosing a language school or the nearest language program to you. They also administer language assessments and counseling for new residents around their provinces.
The immigrant services association of Nova Scotia ISANS is another organization in the city that offers specific language training methods in different formats like online teaching, taking classes, and even private tutorials.
Another organization worthy of mention is the language instruction for newcomers to Canada LINC. The language instruction for newcomers to Canada assists newcomers in chasing their English language aspirations. Its French counterpart Cours de Langue Poir Les Immigrants au Canada CLIC, helps permanent residents or newcomers to learn French. The language classes from both organizations are free and sponsored by the government.
Getting free science courses, language and math help services in Canada are very likely. While most public or private institutions that offer these education services are not cost-free, online courses and volunteer organizations are entirely free. There, you can take quick math lessons and language programs to improve your education prospects. 
Canada remains one of the best places for study globally, and with determination, you can achieve all your academic ambitions there.
Learning, Just for Fun
Not all tutoring results from dire need and distressing economic conditions. Pupils who are more advanced than their current classroom curriculum may seek one to one tutoring as a challenge to their abilities.
Who doesn't love music? For those who wish to learn the piano or guitar, many a online music private tutor are standing by:
For those who prefer to learn alone, there are a number of online resources to help you learn different skills. This may depend on your goals, budget, and career pursuits for the short term. But be assured that help is nearby.
For those looking to take up a musical instrument, Beginner Guitar HQ offers a wealth of information for beginners to help you choose the right instrument for you.
Today's current business climate demands extraordinary skills. Studies show employees who can speak more than one language receive a 5 to 20% higher salary than workers whose only language is English.
Are you eager for a pay raise?
You can learn a second language with native speakers at Lang-8. This learning exchange program focuses on written aspects, such as grammar, verb tenses and word usage.
At Lang-8, you would tutor foreign learners of English while they would teach you their language's mechanics.
Another language tutoring website is myhappyplanet, where you can interact live with people native to the language you wish to learn. In addition to active learning through conversation, the site offers video tutorials.
Subscribing to both sites is free, and would give you a well-rounded language learning experience.
Whether your student is stressing over academic challenges or just has a curious mind and wants to learn more; whether s/he is more intellectually advanced than his/her peers...
When you want to promote your abilities and expand your knowledge, the choice is clear: online tutoring offers many avenues to achieve everyone's learning goals.
The platform that connects tutors and students