In life there is never a one size fits all solution, which will successfully benefit the entire population equally. But as parents and guardians, have become busier with their careers, trying to make ends meet. Public and private schools have excelled and become the popular choice for children to receive the core of their education. While homeschooling has become the popular alternative to mainstream education.
While there are many benefits to private and public school education such as interpersonal skills, diversity, inter-peer problem solving and the ability to learn about routine. There are some definite downsides to traditional education such as overfilled classrooms, impersonal curriculum, overworked teachers, irrelevant subjects and cookie-cutter thinking.
But what do you do if your child isn't enjoying school, finds it hard to engage or is falling behind despite their obvious intelligence? Perhaps your child has a unique talent that makes it difficult for them to attend school or maybe they have had a negative learning experience such as bullying or peer pressure.
If you think mainstream education is not suitable for your child. You might want to consider a different type of education. Homeschooling or unschooling is education which separates itself from the mainstream school system, and is located outside of 'real' schools. Homeschoolers may be taught  in the personal home of the parent or guardian. But as home schooling is more of a concept and not a location in the same way that a public or private school is, the home school education can actually take place anywhere.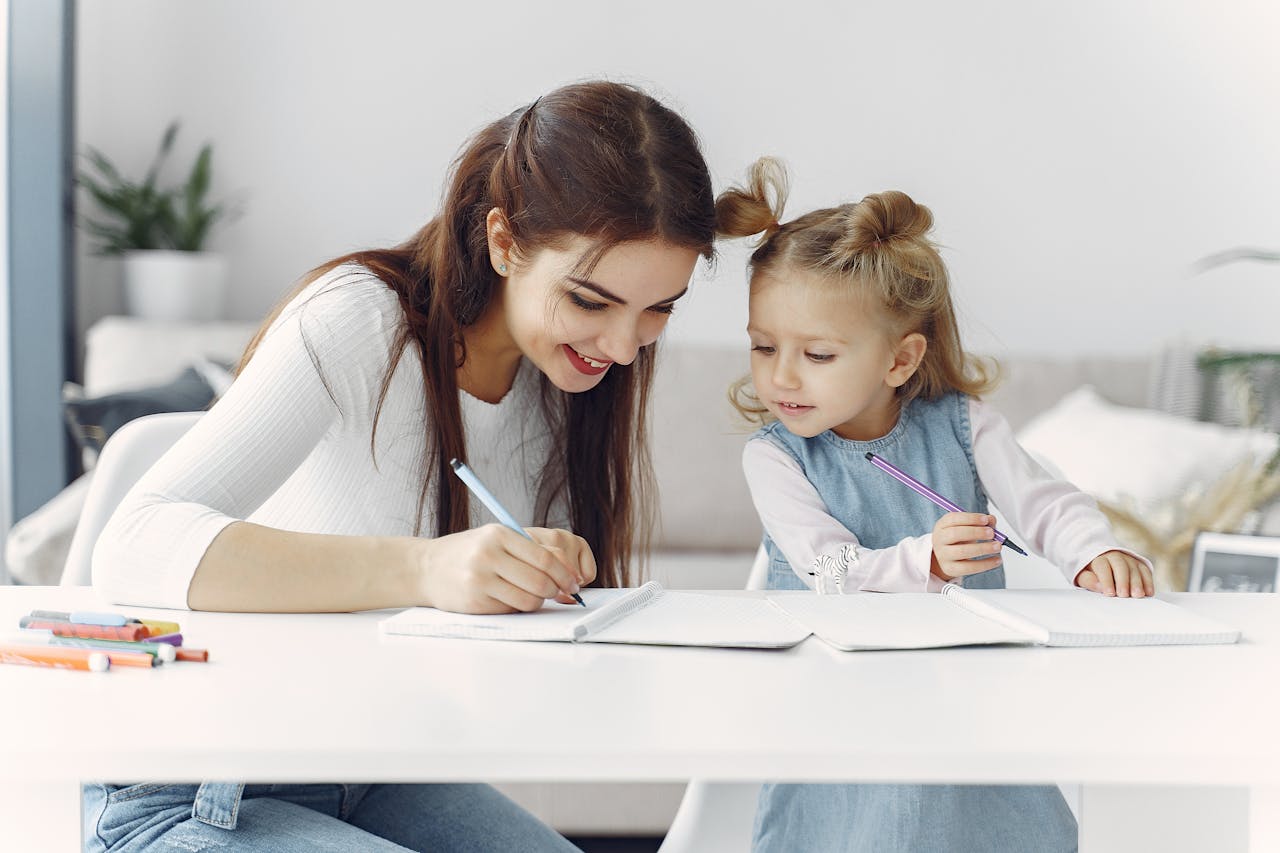 Homeschooling is a beautiful way to teach your child academically, especially if you have the time, dedication and creativity to create a robust homeschooling curriculum that suits your child and supports their talents.
Nowadays, homeschooling in Canada is gradually on the increase. This is because many more people in the country currently accept it as a unique option for educating their children.
In Canada, homeschooling majorly increased in popularity at the beginning of the 21st century. It has been deemed legal in every province in the country, but each region has its unique rules and regulations surrounding the practice.
Unlike most countries, it is no surprise Canada has a massive population of motivated homeschoolers. It is part of one of the only three countries worldwide with an organization whose staff serves the legal needs of people involved in home education.
Are you interested in homeschooling in Canada? You will need resources, information, and a curriculum format that will aid your homeschooling journey. Usually, the main aspects to consider when homeschooling in Canada involves understanding the rules, having a curriculum, creating a plan, and keeping to the learning plan.
When you keep all these in mind, you are well on the right track to starting homeschooling in Canada.
Search for the best tuition here.
The best tutors available
1st lesson is free!
1st lesson is free!
1st lesson is free!
1st lesson is free!
1st lesson is free!
1st lesson is free!
1st lesson is free!
1st lesson is free!
1st lesson is free!
1st lesson is free!
1st lesson is free!
1st lesson is free!
1st lesson is free!
1st lesson is free!
1st lesson is free!
1st lesson is free!
1st lesson is free!
1st lesson is free!
1st lesson is free!
1st lesson is free!
1st lesson is free!
1st lesson is free!
1st lesson is free!
1st lesson is free!
1st lesson is free!
1st lesson is free!
1st lesson is free!
1st lesson is free!
1st lesson is free!
1st lesson is free!
1st lesson is free!
1st lesson is free!
1st lesson is free!
1st lesson is free!
Are There Any Legal Requirements for Homeschooling in Canada?
There are legal requirements that vary from one region to another. Different legal requirements of homeschooling are unique to various provinces in the country. All the areas in Canada accept homeschooling as a valid method of education, but most regions have certain regulations that may leave you with some challenges.
Often provinces have stamped policies that need parents to notify school management of their children's decision to homeschool. This doesn't only happen in some regions; every area demands that parents inform the school system of their aim to remove a child from the school system to commence homeschooling. `
However, some provinces also require parents to provide and submit a well-written curriculum to the state. A few states conduct routine inspections of homeschooling, and it requires that the practice be supervised by a private entity or the school board.
Even if the Canadian government recognizes the value of homeschooling, the rules and regulations are not necessarily new. Parents are still in charge of whether their child would be home-schooled.
Before considering home tuition for your child, you should get a homeschool planner and figure out the home school curriculum in Canada. Also, it is vital to make yourself adept at the requirements and expectations each province and territory demands regarding homeschooling policies.
Here are some specific legal requirements of homeschooling unique to provinces in Canada.
In British Columbia, there are two primary learning options: distributed learning and homeschooling. Distributed learning entails provincial education under teacher supervision, while homeschooling is more independent. Homeschoolers in British Columbia get financial support depending on their location and school board.
In this province, aspiring homeschoolers need to inform the government of their homeschooling decision. This occurs primarily in January and June when an official report form is filled and sent to the government. Manitoba doesn't offer to fund homeschoolers.
In Nova Scotia, adults must register their children using a document obtained from the Ministry of Education's website. In June that year, parents need to follow up on that document with a progress report stating what their children learned throughout the year. Also, like Manitoba, this province doesn't offer funding for homeschoolers.
In Ontario, aspiring homeschoolers are required to submit a yearly letter of intent to their school board. There is no other requirement or funding from the government.
This province requires only a notice using a letter of intent and offers no funding.
In Alberta province, parents need to register with a board in the region for their decision to be accepted. There are up to three choices. Either you follow school plans, your plan, or the government curriculum. Also, a facilitator is assigned to you that visits at different times of the year. Unlike the previous two provinces, Alberta offers funding to homeschoolers.
Homeschoolers in Saskatchewan must register with their school board and lay out their plan for every child. They need a portfolio of their work, like a summary they provide at the end of the year. Interestingly, there is funding for homeschoolers, but it differs according to the district.
It is the 'or otherwise' part of this law that makes homeschooling legal. The requirements for homeschooling is not strict either, which is goods news. Should you decide to homeschool a child who has never been to school you need do nothing more than just start to homeschool them from age 5 or before should you prefer. If the child is already in mainstream education, then you must write a formal letter to the headteacher of the school to let them know your intentions.
It is your parental right to take your child out of the school system, and the school is legally obliged to accept your wishes as long as you are removing your child from the school entirely. Should you which to split homeschool your children between mainstream school and home then again you must write a formal letter to the head teacher but to this, they may refuse should they so wish. Therefore you have more power in your hands when deciding to either homeschool your child or enroll them in mainstream public or private education.
No other guidelines or homeschooling laws exist, you do not need to be a certified teacher, degree educated or follow the national curriculum.
8 Benefits of Home Education
When I was a child, I wasn't homeschooled although I wish I had been. My parents instead created a blended approach with mainstream education, a private tutor and a summer school program. I would spend the summer holidays studying in the library, Drawing in museums, taking photos in the park, or keeping fit in the children's playground.
My parents also introduced a structured world program, as I was always interested in culture and the world in general. This meant that during the week I would have to study all about a particular country, their diverse history, their customs, their language etc. each day was dedicated to a new topic. At the end of the week, we would go to a restaurant to try the food from that country.
This alternative education summer program integrated with my fascination for travel and was very relevant to my interests. It also gave me great encouragement to continue to engage in the lesson plans that my parents created as the reward at the end of the week was the best field trips imaginable. The benefits of homeschooling are numerous.
Although homeschooling may seem like a step down from standardized teaching methods in the classroom, it has significant academic benefits.
There are benefits in mental health, physical health, and social development. Usually, the most important of all these are the educational benefits of homeschoolers. 
Some of the significant benefits of a homeschool include;
The curriculum can be organized and personalised to your child's interests which promotes engagement, enjoyment and maximum retention of information.
You will have the chance to integrate learning into everything and plant the seed in your child's mind that learning is not just reserved for school but is a beautiful lifelong practice.
You get to teach the skills which are relevant to living a successful life. This can encourage the child to see the benefit and also supports them to become a stronger and more independent individual in the future.
Learning is personalised to the homeschooler and can be taught with a flexible schedule.
Your child will avoid the viruses that spread through traditional schools so quickly.
The learner will become used to being confident and independent in their approach to learning and life.
The world will become your oyster as home schooling is not restricted to the home environment.
Freedom from the negative side of traditional education such as bullying and peer pressure.


What Does Successful Homeschooling Entail?

Parents that decide on homeschooling their children do so with a lot of commitment. 

Parents who want to homeschool should naturally expect to spend as much time teaching as they would in a regular full-time job.

Here are some of the basic characteristics and requirements of what successful homeschooling entails.

Hard work and consistency

Hard work is required to develop skills and reach set goals. Homeschooling directly correlates with the level of effort involved. Naturally, the effort and hard work involved in homeschooling sessions should be worth it. This is because, as a parent, you are actively nurturing your child for the future.

Homeschooling your child will help them in their future studies. Source: Pexels

Homeschooling is a massive time investment that may span into weeks or months, depending on how well and fast your child learns. As a parent, it will require a significant portion of your day to effectively teach your children, especially if you are teaching more than one.

Therefore you must set aside scheduled hours of your day and avoid distractions if you plan to homeschool your kids properly.

Homeschooling parents must be much disciplined because they are actively responsible for determining their children's future. They do this by choosing the amount of time they spend teaching them. In turn, homeschooling parents are responsible for impacting the value of self-discipline upon their children.

Although flexibility is one of the merits of homeschooling, it is also one of the requirements. It entails going out of the regular structure of public or private school instruction. Hence parents will have to be flexible in their teaching times and methods to be effective at homeschooling.
The best tutors available
1st lesson is free!
1st lesson is free!
1st lesson is free!
1st lesson is free!
1st lesson is free!
1st lesson is free!
1st lesson is free!
1st lesson is free!
1st lesson is free!
1st lesson is free!
1st lesson is free!
1st lesson is free!
1st lesson is free!
1st lesson is free!
1st lesson is free!
1st lesson is free!
1st lesson is free!
1st lesson is free!
1st lesson is free!
1st lesson is free!
1st lesson is free!
1st lesson is free!
1st lesson is free!
1st lesson is free!
1st lesson is free!
1st lesson is free!
1st lesson is free!
1st lesson is free!
1st lesson is free!
1st lesson is free!
1st lesson is free!
1st lesson is free!
1st lesson is free!
1st lesson is free!
Ideas For How to Create a Homeschooling Course
If you have decided on homeschooling your child or are just interested in how to get started. You will be pleasantly surprised by the ease and flexibility of setting up a homeschool for your child. One major tip before you get started is to realise that however, you decide to set up your homeschool that it will be personal to you and your child. There is no set standard for how to create a homeschool program nor for how it works.
Home schools have no central board to govern how things are done nor do they prescribe rules for how education should be administered within the alternative learning environment. This is the significant benefit for your child as the school will be created around them and their skill, interests, strengths and requirements.
How Can You Create a Comprehensive Homeschooling Curriculum in Canada?
The path of creating a comprehensive homeschooling curriculum is always challenging for new homeschoolers.
Before considering homeschooling in Canada, it is advisable to research two essential things correctly: the preferred learning system of your child and the various homeschooling techniques.
Focusing on these areas will help you thin out your curriculum search and personalize it towards your child's immediate learning needs and your preferred methods of teaching.
In some Canadian regions, you must follow the provincial curriculum under which you are registered. Since the homeschool curriculum in Canada differs based on province, some areas do not possess specified local curricula.
With the knowledge of homeschooling techniques and your children's preferred learning system, you can successfully create a comprehensive homeschool curriculum in Canada. Also, using a government-approved guide can be an excellent way to create a curriculum. However, this is not necessary for homeschooling, as the primary convenience is that you can teach and structure the curriculum however you desire.
The Pros And Cons of Curriculums
Once you have a clearer idea about teaching your child in a homeschool environment. It would be wise, to next think about what it is that you would like your child to achieve from the education that you the educator are going to provide. What outcomes would you want to see at the end of the school year? If your child has already developed some interests or shows exceptional skills in any area, then this could be a strong anchor point for how to achieve these outcomes.
Once you are clear about the outcomes that you would like to see. Next break each outcome into 12 organized bite-sized chunks or between the number of months that you plan to run your home school year. Working backwards, calculate how each step will feed into the next. Once you have broken the outcome into manageable pieces, you can then start to think about how to achieve each of these outcome points.
Once you are educating your child using your curriculum make sure that you refer back to your target outcomes and evaluate how much you have achieved. Creating a way to identify if you have reached your target at the end of each period. So then you can adjust the next term as you go along, in line with your child's ability and success.
You can do this with formal or informal standardized testing, observing or allowing your child to demonstrate their knowledge. Be careful in your assessment to make sure that you understand what a successful outcome looks like.
Find out more about the difference between homeschooling and online homeschooling.
There Are Lots Of Curriculum Options Available To You.
| | PROS | CONS |
| --- | --- | --- |
| Make your own | Personalised to your child's interests, strengths and skills; very flexible | Needs planning and time |
| Curriculum kits | You can buy a program for an entire year | Often expensive; not personal to your child |
| Tutors – Live or online | Allows your child to interact with different people with different expertise | May take time to find the right tutor willing to commit to a school term/year; multiple tutors may get hard to manage and expensive |
| Online Courses | Give you access to learn anything you can think of | You need access to equipment such as an internet compatible device, and an Internet connection |
Top  3 Tips For Successful Home Tutoring
Pay Attention To Your Child's Interests, Skills Strengths And Weaknesses
If you are able to capitalise on the interests that your child already has you are going to make it easy for your child to become engaged in the curriculum that you have created for them. You can also allow them to earn access to their interests as rewards which can be given in line with an achievement or success from the learning activities.
Be Organised But Flexible
If you are able to take a flexible approach to creating your curriculum you will have better success. You can try and test many things such as learning styles, different resources, learning mediums, locations and times of study. However, you decide to create your classroom, be aware that the goal is to support your child to excel to his or her maximum potential. So if you need to change something to maximise their potential then be committed to doing that ASAP.
You Are Not Alone
Join up with homeschool support groups and communities, you can find these on and offline. Be prepared to share and learn to network with other parents who have been or are doing the same thing that you are doing. These chosen local support groups will be an invaluable resource for you, and they will also provide the opportunity to have group sessions, perhaps a homeschooler field trip and regular socialising for you and your child.
All parents and guardians want the best for their children, but the best is not always the most obvious or convenient choice. In a world where the global economy is more volatile than ever. It is sensible to assume that the children who can achieve their maximum potential will have the most opportunities available to them in the future.
With education being a critical factor in nurturing the potential and future opportunities for your child. How will you assure their success? Will you manage their education or hand the control of your children to a qualified stranger? Homeschooling, online tutoring, mainstream education or perhaps a blended approach. Whatever you decide, the decision on how to educate your child, for their maximum happiness and success rests in your hands.
What Role Does a Tutor from Superprof Play in Homeschooling?
A good tutor provides students with a personalized experience that they don't receive in the classroom. Tutors are naturally experienced in the art of one-on-one schooling practices. This makes them perfect for homeschooling and creates an opportunity to teach easily, manage, motivate and encourage your kids to learn in a comfortable environment.
Superprof offers a variety of experienced tutors on hand that possess exemplary quality in different subjects. They are not only experts in personalized tutoring but also a perfect fit for homeschooling. If you need online tutoring help, you can discover professional tutors on the Superprof website.
Fundamentally, in Canada, homeschooling is a perfect and viable option parents can consider. Other methods like online tutoring and online learning are also available.
However, it is vital not to rush into homeschooling but to take time to understand its advantages and disadvantages before making any life-changing decision for your kids. This is actually because their future, and in some ways, yours lies in your hands as a parent.
What will you choose?
The platform that connects tutors and students