Coaching sprang up from the stable of sports. Then, athletes usually got help from coaches to develop core skills in sports and beat the competition. But today, it is no longer a pie for top athletes alone.
Coaching has spread its hands and is touching every aspect of our lives. These days, you can get a coach to help with anything from a relationship, career to business, coaches are versatile, and their impact seems irrevocable.
Even though most people are yet to enjoy the services of a coach, studies have it that one in every five persons will hire a coach before turning 40. Of course, some have never hired a coach all their lives, but they know someone that has benefited from the services of a coach in the past.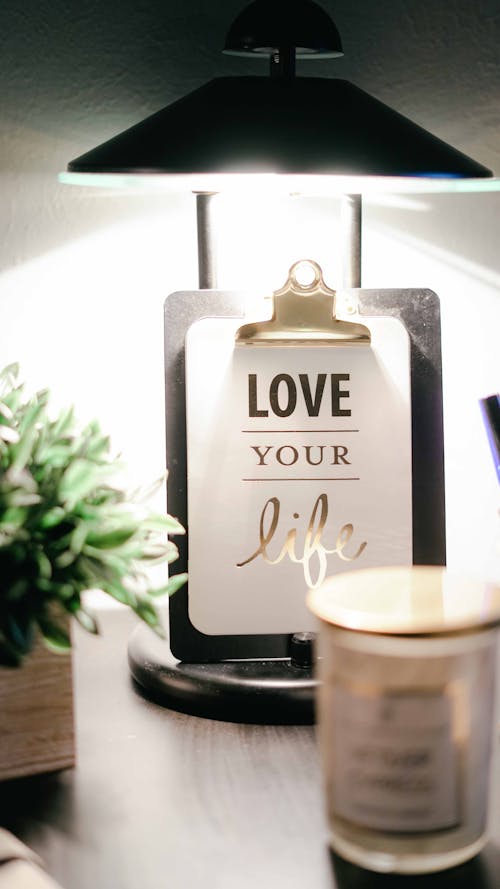 In Canada, caches are praised for their creativity and effort in shaping the lives of others despite the chaos they face. Still, many doubt if coaching is necessary at all, while most people interested in hiring a coach do not even know how much they should pay.
This article is not about how much your coach wants you to pay. It is all about the right amount you should pay that would mean a fair value exchange to you. You don't want to pay for coaching services and, after that, start to think you should have bid a lower price, do you?
Read on to discover how to know the best price to pay a coach but before then, let's see if you should even pay for coaching services at all.
The best Personal development tutors available
1st lesson is free!
1st lesson is free!
1st lesson is free!
1st lesson is free!
1st lesson is free!
1st lesson is free!
1st lesson is free!
1st lesson is free!
1st lesson is free!
1st lesson is free!
1st lesson is free!
1st lesson is free!
1st lesson is free!
1st lesson is free!
1st lesson is free!
1st lesson is free!
Professional Coaching: is it worth it?
Hiring a coach will cost you some money per hour. Most coaches charge up to $100 per session, and some are way more than that. So should you forget about hiring a coach and save your money or risk it?
Talking about whether coaching services are worth it is not a question of money; it is a question of whether you are psychologically prepared to implement the coach's suggestions and what you will derive from your coaching experience.
There is a difference between lacking confidence in a coach and lacking confidence in yourself. The latter could be addressed smoothly by a coach, but a coach cannot force you to believe they can deliver outstanding services that will give you great value for money spent.
Life could throw so many things at us. Sometimes we can withstand the storm and figure out the best thing to do. But, at other times, we may be perplexed and need professional help.
Remember, you don't know it all! Someone out there has the solution you seek, the answers to your questions and doubts. That person is a professional coach. What if you find yourself in a mess and you can get help from someone more knowledgeable than you in that field? Wouldn't you be more than happy to pay to get it?
Paying for coaching services is never a waste of money or time. A professional coach delivers value, provides solutions to problems, making it easier for you to climb that seemingly huge mountain before you with ease.
Therefore, if you have an opportunity to hire a coach, seize it and don't let it slip off your fingers until you get the value you seek.
See why you need a personal development coach.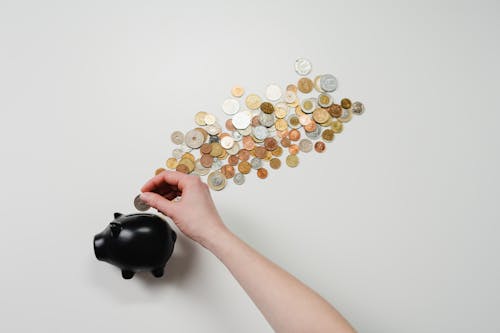 How to Find the Right Coach for the Perfect Price
For no particular reason, the coaching industry is ladened with price secrecy that gives potential clients a hard time when trying to determine the best price to pay for coaching services.
If you are trying to find the best personal coach for hire, you should know that successful coaches tend to price their services very high. Therefore, if your budget does not accommodate such pricey terms, you shouldn't hesitate to hire a junior coach who may have a similar level of experience but with a lower price.
The coaching industry is constantly on the lookout for new clients, and these potential clients usually scrutinize the prices of different coaches critically before settling for one they perceive is within their budget and offers more value than the others.
The estimate below will give you an idea of how much a coach may charge.
Business and executive coach
Junior level coaches are those who are just getting started with little experience but great deliverable potentials. They usually charge $150-$250 per session and are mostly hired by people who are just testing the waters and want to see what personal coaching feels like.
Among the cedar of coaches are the established ones who generally charge between $250-$450 per session. These coaches are hired mainly by startups, small business owners, mid-level managers, and companies.
Hiring a senior coach means you should be set for more pricey terms as they generally charge between $500- $800: big firms, top management, and mid-size companies.
On the other hand, corporate coaches charge $1200 and higher. And they are engaged mainly by top leaders in profitable businesses.
So how do you find a coach?
The logical approach is to choose within your budget and understand the different types of coaching. The prices of the different coaches listed above are not concise. However, it would help if you used them as a basis for fair judgment when deciding how much to pay a personal development coach in Canada.
Notwithstanding, the price a coach offers may depend on their schedule, location, your coaching needs, but it's normal for a coach to charge higher rates as they climb the career ladder and master the art of coaching like the back of their palm.
Find a Professional Coach On Superprof
These days, anyone can claim to be a professional coach since no government regulation exists in the industry yet. That is why you need to look for a reputable platform where you can find various professional coaches for hire.
There are more than 3000 qualified coaches on Superprof. And each day, the number keeps increasing as more coaches offer coaches services via the platform while representing different regions and provinces in Canada.
We want you to understand that this is not a game of number. You are assured of a jaw-dropping, excellent, and affordable coaching experience when you choose a coach on this one-of-a-kind platform.
Superprof, if nothing but being helpful, is setting the pace in the industry. With these coaches, you can easily enjoy high-quality coaching from anywhere in Canada and even outside the country. It may also interest you to know that these coaches offer both face-to-face and virtual coaching services.
Whatever your coaching needs, Superprof is inviting you to peruse the profiles of different coaches on the platform. Then, check the reviews and how to hire a coach easily.
Remember that the prices our coaches ask are generally based on their level of experience, location, and budget, among other things. Therefore, we recommend you compare the proposed value promised by the coach and see if it rhymes with your needs before anything else.
Few things are as ridiculous as hiring a coach whose services you may not need. See what to expect from every coach.
Find a Coach from an In-House Company
We have already mentioned that the price for a coaching session depends on several factors within and outside the coach's control. But the price is usually on the high side if a business hires a coaching firm on behalf of its staff.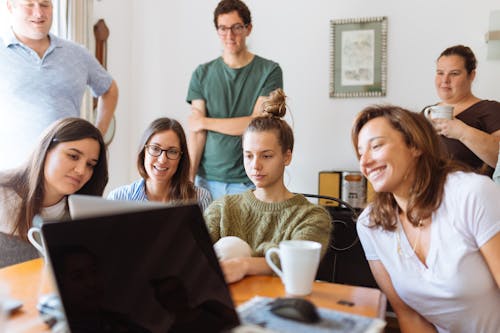 Coaches usually charge higher for large companies than mid-sized or small firms. But, even at that, companies typically see it as a long-term investment that could yield high productivity if managed right.
A company that hires a coach on behalf of an employee usually hopes that the business revenue will increase ten folds through a multiplier effect, all thanks to expensive coaching for hitting the nail on the head.
Most businesses hire mid-level coaches that charge average to high prices with a great deal of flexibility in terms of options and engagement benefits. If you choose to work with an in-house company coach, ensure you align your needs with the coach's experience.
In this case, you may have a little input in choosing your ideal coach within a specific price range, and you may do well to ensure every other aspect that could help you find a good coach is met to your satisfaction.
Final thought
One good way to reduce the price a coach may ask you to pay is to seek remote coaching. For example, you could save a lot of money on fees when hiring a virtual coach for online Zoom or Skype sessions.
Since coaches determine a lot of factors when fixing their prices, you are sure they will not worry about transportation costs and other fees associated with commuting to your preferred location for coaching sessions.
The best way to go about this is to embrace coaching services on Superprof. Then, not only will you enjoy a plethora of options to choose from at any time, but you are also guaranteed to get more for less.
The platform that connects tutors and students