Cryptocurrency is the latest goldmine of the century, and a lot of people are diving into it. If you are in Ottawa, and you are thinking about taking the bold step to learn cryptocurrency, then you are on the right page. Here, you will learn all you need to know about the basics of trading crypto, how to invest in cryptocurrency and the best possible places you can learn crypto trading in Ottawa.
Before you start trading cryptocurrencies in Canada, you should know what it is and how it works.
Cryptocurrency is a digital currency that operates a decentralized system. A decentralized system means that it is not governed or controlled by any entity. Rather, it is controlled and owned by different people. Every transaction involving cryptocurrency is entered into a register popularly referred to as blockchain, and is secured using codes known to only the account owners.
The best Cryptocurrency tutors available
1st lesson is free!
1st lesson is free!
1st lesson is free!
1st lesson is free!
1st lesson is free!
1st lesson is free!
1st lesson is free!
1st lesson is free!
1st lesson is free!
1st lesson is free!
1st lesson is free!
1st lesson is free!
1st lesson is free!
1st lesson is free!
1st lesson is free!
1st lesson is free!
Is it Safe to Trade Cryptocurrency Ottawa?
The crypto market is very unstable. However, it has a high level of security, and it provides owners with direct control over their assets and funds. Your account is secured using codes known to you alone. Hence, in as much as you do not release your codes to anybody, your funds are safe.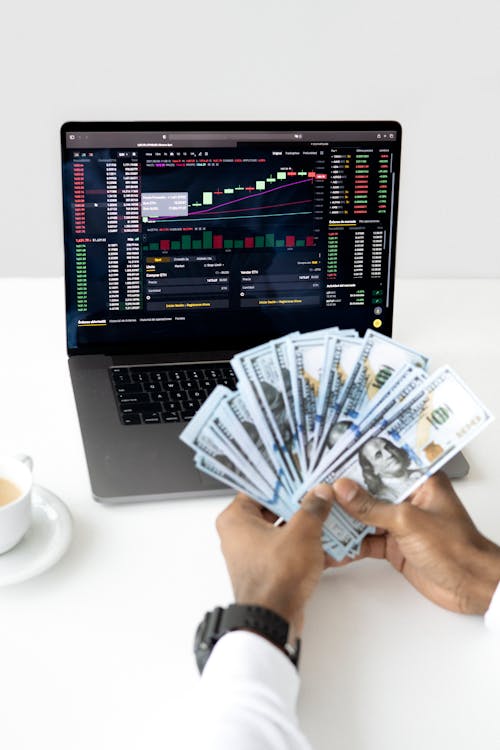 You might also ask if your account is safe from hackers. The answer is yes. Most wallets and exchange platforms provide you with a 2-step verification process and other security processes that avoid your accounts, funds, or assets from being hacked or stolen.
Is Cryptocurrency Trading Legal in Ottawa?
Crypto trading is legal in Ottawa. But it has not been accepted as a legal tender, but can be used to buy goods and services in most online stores. Any crypto exchange operating in Ottawa is regulated as a part of Money Service Businesses (MSBs) and AML; all security laws in Canada apply to crypto trading. Canadian tax laws also apply to cryptocurrency. Hence, cryptocurrency entities have been paying taxes.
Cryptocurrency exchange platforms are now mandated to register and comply with the rules and requirements of the Financial Transactions and Report Analysis Center of Canada (FinTRAC). The above procedures are all carried out to protect the finance of Canadians.
See if crypto trading is safe in Toronto.
The best Cryptocurrency tutors available
1st lesson is free!
1st lesson is free!
1st lesson is free!
1st lesson is free!
1st lesson is free!
1st lesson is free!
1st lesson is free!
1st lesson is free!
1st lesson is free!
1st lesson is free!
1st lesson is free!
1st lesson is free!
1st lesson is free!
1st lesson is free!
1st lesson is free!
1st lesson is free!
How to Invest in Cryptocurrency?
Before you can start trading, there are things you must do.
First, you have to sign up with a cryptocurrency exchange. An exchange is a platform that allows you to trade cryptocurrency for other digital currencies. They act as middlemen between buyers and sellers and earn via transaction fees and commissions.
After signing up, you will be asked to verify your account. Once you are done verifying the account, you are good to go. Examples of cryptocurrency exchange platforms include Binance, Coinbase, Huobi Global, Kraken, Bitstamp, to mention a few.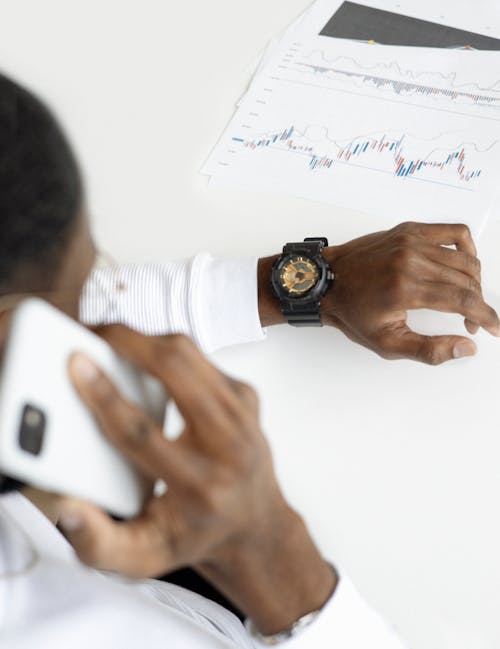 The next thing to do after you have your crypto exchange verified is to create a crypto wallet. A crypto wallet is a digital wallet or system that holds or keeps your cryptocurrencies safe and secured. Some exchanges such as Binance and Coinbase have a crypto wallet integrated into their system. Hence, if you are using such an exchange, you do not have to download other trust wallets.
Examples of cryptocurrency wallets include the Binance wallet, Coinbase wallet, Exodus wallet, Atomic Wallet, Trezor, Metamask, and so on.
Once you are done creating your wallet, the next and final step on getting started is to fund your account. Trading involves exchange, which means you must have something in your wallet for you to exchange for another asset. However, you must know that funding options differ based on your exchange. For example, the Binance transaction fee is pretty affordable when compared to others.
What to trade?
Trading can be done in two ways. They include:
Dollar to cryptocurrency. This involves exchanging dollars for cryptocurrency. An example of this kind of trading is exchanging 50 dollars for its equivalent in bitcoin or other cryptocurrencies.
Cryptocurrency to cryptocurrency. This kind of trading involves exchanging a cryptocurrency for another cryptocurrency. For example, you can trade 0.5 Bitcoins for its equivalent in Ethereum or other crypto coins.
Examples of coins you can trade include Bitcoin, Ethereum, Dogecoin, Litecoin, Cardano, Binance coin, USDT, XRP, USDC, to mention a few.
Crypto mining
Mining cryptocurrency is another way of earning from the crypto market without trading. It involves monitoring transactions made with cryptocurrency to verify if it is legit. Its purpose is to ensure that only honest transactions are carried out online.
For some people, it is time-consuming while for some investors it is a great way to earn more from the crypto market.
Things You Must Know Before Trading Cryptocurrency Ottawa
For you to trade cryptocurrencies successfully there are certain things you must know.
First, you should understand that there are other exchange platforms asides from the common ones you know. These platforms work differently. So, you should be flexible enough to study the different exchange platforms, understand how their trade order works, slippage, other major concepts involved in crypto trading and the best app to buy cryptocurrency Canda.
Another thing you must know is that securing your crypto wallets and exchange account is very necessary. Usually, most crypto wallets give you security codes that you access to your accounts. If you lose the codes or make them accessible to other people, you are at high risk of losing your account; the codes are meant to be known by you and you alone.
Also, if you do not secure your accounts, it could be hacked, and your funds or assets stolen. Make sure to encrypt your accounts and wallets using 2-step authentication, and all security options available on the exchange or wallet you are using.
See what you must do before trading in Vancouver.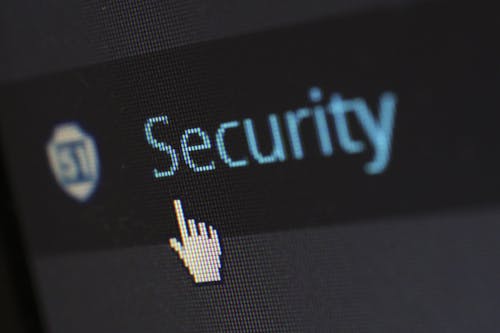 Additionally, the crypto market is very unstable. You can have assets worth billions this moment and lose them the next second. If you are emotional, you could get a heart attack trading crypto. However, the profit from it is worth the risk. Ensure to study the market before trading; it is a good way to stay safe. As a beginner, you can also trade top coins to be on the safer side.
As a beginner, it is very risky to trade on margin; you can easily blow up your account trading on margin. You need to have advanced knowledge of cryptocurrency for you to safely trade on margin. Hence, if you are new to the market, it is a big red flag.
Profits in derivatives can be very attractive, but it requires high skill and an advanced level of experience to operate. They have their rules. Hence, if you mistime the market, and enter at a wrong time, you may loss some of all of your funds in your wallet.
Finally, trading crypto incurs tax. Tax payment in cryptocurrency can be very tricky and its trading is not like conventional stock trading. Hence, you need to be very careful when trading. You also need to understand how the taxation operates (in terms of crypto operations) for you to experience seamless trading.
Where Can I Learn Crypto Trading in Ottawa?
Currently, there are no physical locations where you can learn crypto trading in Ottawa. However, Superprof, a top-notch academic platform with over 16,000 tutors from about 240 countries presents an opportunity for you to learn how to trade cryptocurrencies at a pretty affordable rate.
On Superprof, you will find plenty tutors in Ottawa offering online courses via webcam and offline one-on-one classes to students in different cities including Ottawa.
Cryptocurrency Ottawa courses you can learn on Superprof
The crypto courses offered on Superprof covers the basics, intermediate, and advanced level. They include cryptocurrency basics, types, blockchain technology, fundamental analysis of cryptocurrencies, technical analysis of cryptocurrencies, crypto trading, and cryptocurrency mining.
Due to how broad and complex learning cryptocurrency Ottawa could be, the courses are broken down into sections to help learners at each level understand the courses. As a beginner, you will be taught and guided from the basics of cryptocurrency to the intermediate and advanced levels. You will be trained on the do's and don'ts of trading crypto.
Cryptocurrency is very broad, and it requires you to have in-depth knowledge for you to successfully thrive in the market; the basics are just not enough. For advanced details on the various trading strategies, how to understand the procedures involved in trading crypto, the best time to trade and when not to trade, how to trade on margin, how to make a profit from derivatives, and a lot of other information, sign up for a lesson on Superprof; it is free anywhere even in Montreal.
There is no fee for signing up, you only get to pay for your lessons; the lesson fee is pretty affordable. The sweetest part of the package is that your first lesson is free, and you get to choose your tutor. What an amazing offer, right? We cannot wait for you to be part of our community, and to join thousands of other students who are eagerly learning about cryptocurrency Ottawa and turning their dreams into reality.
Are you in Calgary? Learn more about crypto trading.
The platform that connects tutors and students