Generally, most tutors subscribe to the best teaching method for them and their educational philosophy. That decision is also determined by subjects, school directives and the nature of the classroom. Naturally, teaching methods are commonly divided into two major approaches: the teacher-centered approach and the student-centered approach.
The prevalent dynamic is with the teacher-centered approach because usually, teachers are the leading authority figures in institutions, and the teaching is based on their instructions. Students are just observers who passively gain knowledge from their tutors through direct lectures and instructions with the end game of successful results that comes after assessment and tests.
In this method of teaching, lessons and assessments are viewed as two different processes. Each student's development is measured precisely through tests and examinations. Failure to get commendable results can be caused by a lot of things. However, teachers quickly attribute it to distractions or the students not making the most of what they are taught.
As for the student-centered learning approach, the teachers are still authority figures. The lessons and training methods of students are focused and woven into their needs. Here students play an active role but so do the teachers.
The teacher's central objective is to coach students' learning and overall understanding of the content materials. They are also tasked with carrying out forms of assessments in groups, pairs or individually in projects reports and class participation. In the student-centered approach, assessments and learning work hand-in-hand because students are continuously measured and accessed through inventive methods during teacher examinations.
Early teaching methods did not consider the distinct differences in abilities or disabilities that could come with students and impede or accelerate their learning curves. Students' preferences were naturally ignored, and they were pulled together to learn at the same pace and stride.
Gender also played a role but not an effective one. It only determined the various topics males and females were allowed to take. At such times, if students could not read or assimilate properly, they were generally wholly to blame. This educational process did not change until the 20th century.
The student-centered and teacher-centered teaching then came into practice many years on and further helped the educational process develop. Both are still being used but with the teacher-centered approach, the more traditional option. See how it affects students learning.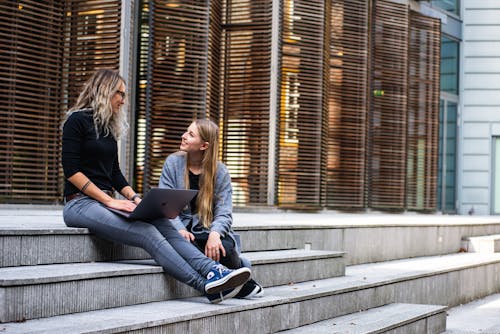 The best tutors available
1st lesson is free!
1st lesson is free!
1st lesson is free!
1st lesson is free!
1st lesson is free!
1st lesson is free!
1st lesson is free!
1st lesson is free!
1st lesson is free!
1st lesson is free!
1st lesson is free!
1st lesson is free!
1st lesson is free!
1st lesson is free!
1st lesson is free!
1st lesson is free!
1st lesson is free!
1st lesson is free!
1st lesson is free!
1st lesson is free!
1st lesson is free!
1st lesson is free!
1st lesson is free!
1st lesson is free!
1st lesson is free!
1st lesson is free!
1st lesson is free!
1st lesson is free!
1st lesson is free!
1st lesson is free!
1st lesson is free!
1st lesson is free!
1st lesson is free!
1st lesson is free!
The Traditional Teaching Method
The traditional teaching method is closely related to the teacher-centered method, if not theoretically the same. The teachers give instructions, and each student is expected to absorb them simultaneously without any visible challenges. The onus was not on the teachers to ensure and eliminate any drawback of learning found in the students.
Failure was casually characterized as the inability of the students to pay attention, their lack of determination or plain neglect for instructions. This premise stood because, naturally, people are internally structured to respect authority. Teachers are considered absolutes and all-knowing, especially by the students, and were not encouraged to explore other forms of learning. Even standing up to constantly ask a teacher a question was not frequent due to the unnecessary reverence attached to the teaching authorities.
Teachers may know a lot about their field, but they cannot know everything because we live in a dynamic world. Even individuals who read and studied to acquire degrees extensively still have one or two things to learn from others.
A tutor's fundamental job is to pass on knowledge. In a lot of cases, they do and not just averagely, but even better. The idea of education is for teachers to replicate themselves in their students in a better and brighter perspective.
For instance, if a high percentage of a class did well during an exam, the minority is termed serious and unproductive. The students are always to blame, which may not always be their fault. Sometimes, it is because of their inability to focus or the complexity of the subject.
This happens because success in the traditional learning method is singularly proven on high marks during examinations and assessments. Good overall performance is attributed to exceptional teaching prowess by the teachers, regardless of the individual efforts that the students may have undertaken to arrest the shortcomings not addressed by the teachers. All these and more highlight the common misconceptions associated with traditional methods of learning.
The Differentiation Instruction Teaching Method 
This method is the direct opposite of the traditional methods. It aims to address the deficiencies, shortcomings and ineffectiveness of the traditional teaching method. This method is entirely new to the scene and comes with its misconceptions like the traditional method. Mostly it is assumed that teachers will have to teach each student in the class individually and the workload of teaching with this style is cumbersome.
Moreover, just like how the teacher-centered teaching method is considerably associated with traditional methods, it is assumed that differentiation instruction methods are student-led. This is entirely not true, as teachers are still the dominant force in the classroom. The teachers still determine each topic scheme of work and teaching formats. The students merely receive specified specialized instructions to aid their learning processes. Group learning is common, and group work is done with learning activities that promote understanding.
Students, though, have a part to play by proposing ideas for learning activities and assessments. However, it is ultimately the teacher's decision to determine each student's workload. Another misconception is that most individuals read about differentiated instruction and think it is a revolutionary method to solve educational learning challenges. It is merely a change in teaching tactics, one moving in a promising direction, but it does not cure or solve educational challenges. 
With all these misconceptions, what is really differentiated instruction?
It is simply a detailed and formative examination in which teachers continuously advocate for different learning materials and methods to increase students' potential. From the definition alone, it sounds like a piece of work. However, once you get accustomed to its techniques and processes, you can easily tailor learning materials and methods to maximize students' potential by understanding their different backgrounds. This typically involves their interests, learning styles and areas they specialize in.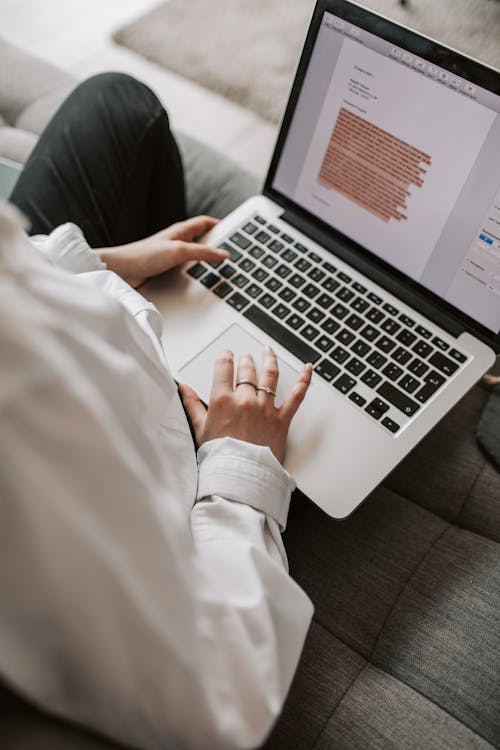 Elements of Differentiated Instruction
Differentiated instruction is done using four major elements of learning: content, process product, and learning environment. These are the elements in which tutors or teachers can differentiate instruction through and improve learning ability. 
For instance, the content, which is the curriculum or scheme of courses, can be differentiated by conveying outlines differently that will enhance their familiarity amongst the students.
The processing element deals with the direct method of teaching and transferring knowledge to students. This element can be differentiated by adopting multiple methods that suit different individuals or groups of students in the class to enhance their natural affinity for learning.
For example, students experiencing difficulty in one aspect or content of the subject material can be taught differently to accommodate their deficiencies. Also, when students ask questions, they are encouraged to research and determine the answers rather than just being told them. This process changes the overall method of acquiring solutions, thus allowing them to call upon the previous intuition in seeking solutions when they need to in examinations.
Unlike the traditional methods of teaching where there is total neglect of the merit of self -providing solutions to questions they encounter. Differentiated instruction critically focuses on teaching students to learn their way. Traditional teaching methods focus on teachers constantly pouring out information hoping that the students absorb every information without necessary student engagement.
The process elements specialize in methods of learning like project-based learning, inquiry-based learning and problem-based learning. While carrying these learning features, the tutor's job is to supervise and monitor students from tasks to ensure that they deal and cooperate with others and are spurred on to come up with solutions.
The product element deals with how well the students master their processes of learning with results. Differentiated instruction is achieved through products by carrying out assessments and other tailored examinations that elicit each student's educational progress. Students could be directed to show how much they have learnt through methods like oral presentations, projects or writing a report.
The last element, the learning environment, brings all these elements together. Adapting the environment to suit students' learning process can account for their disabilities and improves their learning potential significantly.
As effectively as their tutors can express them, traditional teaching methods cannot ultimately guarantee the increased learning ability, understanding, and overall potential of the majority of the students like differentiated instruction can.
This deficiency results from many learning problems that are overlooked or misread through the standard method of teaching. However, the combined active role of teachers and students in the differentiated instruction method of learning is majorly student-centered. It focuses on the students and encourages them to walk at their own pace, make independent choices, and create solutions to their problems.
Differentiated instruction is not challenging the traditional teaching method using books alone, but in practice as well. You will find private tutors in Canada who employ the differentiated teaching approach when you hire from Superprof.
The platform that connects tutors and students