"Music expresses that which cannot be said and on which it is impossible to be silent." - Victor Hugo
It's thought that around a fifth of musicians play the guitar. However, it's difficult to determine how well each of them can play guitar since it's very difficult to quantify guitar technique.
No matter how well a given guitarist plays, there are always techniques they can improve or new techniques that they can learn. In this article, we're going to attempts to give you a general guide to follow in order to gauge your level on the guitar.
If you are teaching yourself the guitar, are taking lessons, or planning to take some, knowing your level helps you in many ways. For one, it helps you know what guitar class to register for. Furthermore, it can help your decision on the best guitar to buy, as there's a guitar best suited for a learner and one for the professional.
There are different levels of guitar playing, although many people classify them as beginner, intermediate, and advanced. However, classifying guitar play skills is more complicated than that. Meanwhile, knowing your level on the guitar is not as straightforward as it seems. Some will even tell you your guitar level depends on who you compare yourself to and how.
Whichever way, the baseline is that whatever level you are on the guitar, you can get better. Meanwhile, you can hire an experienced guitarist, like those on Superprof, to take you to your desired height on the guitar.
If you haven't had the opportunity to have your level gauged by a tutor or a teacher because you're teaching yourself rather than taking guitar lessons near me, you just need to follow our guide.
The best Guitar tutors available
1st lesson is free!
1st lesson is free!
1st lesson is free!
1st lesson is free!
1st lesson is free!
1st lesson is free!
1st lesson is free!
1st lesson is free!
1st lesson is free!
1st lesson is free!
1st lesson is free!
1st lesson is free!
1st lesson is free!
1st lesson is free!
1st lesson is free!
1st lesson is free!
Beginner
Anyone who learns how to play the guitar will have to start as a beginner. However, there's a huge difference between a beginner who's never picked up a guitar and somebody who's been playing for a few weeks. You'll be surprised at how much you learn how to play guitar after a month of practising or working with a guitar teacher.
To help you work out what level you have on the guitar, be it the acoustic guitar, jazz guitar, or the electric guitar, here are some of the different types of beginners.
Absolute Beginner
Before you start taking the online guitar classes, private guitar tutorials, or teaching yourself how to play the guitar, you'll have to start as an absolute beginner.
You'll have never touched a guitar in your life, you won't know how to hold a plectrum, tune a guitar, or even coordinate your left and right hands. Online guitar lessons mightn't be ideal when you've never taken a single guitar lesson in your life.
You may remain at this level for a long time depending on your musical capabilities. Some people remain absolute beginners for just a couple of weeks, especially if they have experience playing other musical instruments. It all depends on how much effort you put in.
Of course, that's not all. Everybody's different when it comes to music. Some may already know how to read music or have a great ear for different notes. Others may require more time.
As an absolute beginner, you learn how to make notes on the guitar, how to position your hands, and the right posture to adopt when you're playing. You'll notice very quickly just how much playing the guitar hurts your fingers when you first start playing.
Don't worry, though, you'll get used to it. Even Steve Vai and Jimi Hendrix would have gone through this stage.
Beginner
Once you are no longer an absolute beginner who's never touched a guitar in their life, you'll have reached the stage of beginner.
You'll have taken a few online classes, private tutorials, regular classes either in a group for on your own, or have spent some time teaching yourself. You'll be aware of some of the basic guitar techniques and know a few basic chords.
You'll be able to play a few simple songs along to some music. While your timing mightn't be perfect and you still play a few wrong notes, you're getting there!
You'll be aware of what you've got to do and where you need to go in order to master playing your instrument. You'll also know that you've got a long way to go.
Find good online guitar lessons here.
Seasoned Beginner
This is one of the more difficult levels to be at…
This is when a lot of players start to plateau. When you first learn to play guitar, you'll make a lot of progress in a short amount of time, start strumming some basic chords, and learn to find notes on the neck. This progression tends to make a guitar player overestimate their own abilities.
The seasoned beginner isn't necessarily capable of any advanced techniques but they can play what they know quite well. They're able to play in time to music and have mastered all the basic chords.
They'll be able to expand their repertoire by playing almost any basic song requested of them. They'll still be taking beginner guitar lessons and working on their rhythm, playing certain notes, and learning guitar basics.
They may be able to even play and sing at the same time. At this point, you might even say they're good at the guitar. But they're not without fault.
As a seasoned beginner, inconsistency is their biggest flaw. This means that while they're quite good at playing the guitar and they have a decent level, they'll still make mistakes. It doesn't matter whether you play the guitar for five, 10, or 15 years, it won't guarantee that you'll exceed the level of a seasoned beginner.
If you constantly play basic songs and chord progressions, you'll always remain a seasoned a beginner. You need to be aware of your level and start looking to challenge yourself with more advanced techniques and more difficult songs.
Intermediate
Not everyone makes it to the intermediate stage. You aren't guaranteed to reach this stage just by practising for a few years. It depends on how you practice during this time. Your guitar instructor won't always be there to help you learn guitar or to teach you new techniques.
If you attend a weekly guitar class but don't touch your guitar for the rest of the week, you'll remain a beginner much longer than somebody who practices a little bit every day.
Find good guitar lessons here on Superprof.
Lower Intermediate
The lower intermediate follows the seasoned beginner. You're starting to explore the entire neck of the guitar. You familiar with the different notes and a bit of music theory. You play the songs you know well and you're familiar with concepts such as harmony.
Your playing is more varied than that of a beginner and you integrate more complicated chords into your repertoire, which is broader than that of a beginner. You can comfortably sing whilst you play the guitar and you're even capable of basic solos and improvisation.
Bit by bit, your ear is developing and you can play without needing to concentrate too hard. Playing the guitar is becoming more natural to you.
However, you're still aware of everything that you still need to learn and you're not resting on your laurels. You keep working on your technique and have your sights set on achieving a higher level of playing.
Maybe composing and improvising will help you reach that level.
Upper Intermediate
At this point, you're far from being a beginner. You'll have a great understanding of several guitar techniques, know your way around the neck, and have a good ear for music.
You'll be able to harmonize in real time and reproduce most of what you hear on the guitar without needing sheet music of guitar tablature.
Additionally, your timing will be far tighter than that of the beginner.
Since you'll have a good understanding of music theory for guitarists and a number of scales, you'll be able to improvise and compose your own music with greater ease. Playing the guitar become second nature to you and you won't need to think too much about it when you do it.
You'll have a solid technique which will make playing most songs quite simple. Additionally, you'll also be able to relax while you're playing and improvise.
At this point, you probably want to join a band and start making and performing your own music to crowds.
This is the point where a lot of guitarists may stagnate. When you reach this level of playing, you may still have never taken a single music theory lesson in your life. Now might be the ideal time to do just that. Otherwise, you run the risk of remaining an intermediate guitarist for the rest of your life.
If you have been taking group classes for private tutorials, you can always ask your teacher about more advanced music theory or even moving to a new class. You may have reached the stage where your level is beyond that of what's being taught.
Check out our tips for guitarists.
Who is an Advanced Guitarist?
Moving beyond an intermediate level is complicated.
Your technique needs to be flawless, timing impeccable, and you need to have a sound knowledge and music theory and be able to apply it to your playing.
You'll be able to use all the different techniques you've learnt throughout your years of studying how to play the guitar at any given time.
Your improvisation is fluid and you can easily reproduce almost any music you hear. You can also play almost whatever you want, whenever you want, all without making any mistakes. You're playing will be so natural that you'll barely have to think about what you're doing.
By this stage, you'll probably have a lot of experience performing on stage either as a soloist or part of a group.
It'll all seem quite easy, even in front of the crown. Nobody can deny that you're a great guitarist.
It's taken years of practice to get to this point. To get a such an advanced level, you've had to remain motivated, regularly practice, and almost constantly work on your guitar playing.
That said, the journey isn't over. Anyone who's reached this level won't probably rest on their laurels. There's always something you can improve or integrate into your playing to become a better guitarist or a better musician.
However, keep in mind that it's not your level that really counts. It's the music that counts and how we share it and enjoy it.
A simple riff can make an absolute tune. Look at how songs like Seven Nation Army and Smells Like Teen Spirit are relatively simple to play but were also huge successes.
What is the Best Way to Learn Guitar at Your Level?
Many people who research "how to learn guitar on your own" get confused about what to practice and what to focus on. The first thing you want to understand at whatever level is that learning guitar takes time, patience, and lots of practice. Learning an instrument like the guitar is not easy; there are no shortcuts or substitutions for consistent, quality practice. The best way to learn guitar is by taking your time, being patient, and practicing.
If you are a beginner learning how to play guitar independently, you have to be patient with yourself. The great guitarist you covet and want to be like did not get there overnight; they were once like you. Although the practice is a must for getting better at guitar, there are still ways to make the ordeal as easy as possible.
Start with the Basics
This is the most important and yet difficult part of learning guitar, especially since you have no skill at this point. The best way to learn guitar is to start at the basics and work your way up. Learning the basics means setting up a guitar, remembering string order and names, holding a guitar pick, playing notes, guitar chords, and strum.
Choosing the Right Guitar
Whatever type of guitar you play, choosing the right one is essential. To find the right guitar, you have to consider the size of your hands, the tone you prefer, if you are left or right-handed, and your budget. 
Ideal Learning Environment
You want to set up an environment that inspires you to practice, whether at home or a guitar school. The right learning environment may differ from player to player. It involves choosing a comfortable seat, privacy, the right lighting, and keeping your guitar in sight prominently displayed.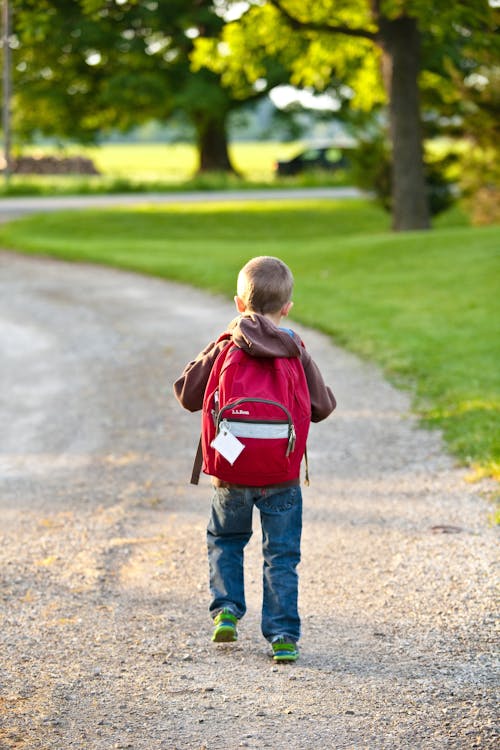 Learn Songs
Begin putting the notes, scales, and chords you learned into practice; learn how to strum a new song on the guitar.
Practice
Set aside at least fifteen minutes to practice guitar every day, and you'll be playing like an expert guitarist before you know it.
The best Guitar tutors available
1st lesson is free!
1st lesson is free!
1st lesson is free!
1st lesson is free!
1st lesson is free!
1st lesson is free!
1st lesson is free!
1st lesson is free!
1st lesson is free!
1st lesson is free!
1st lesson is free!
1st lesson is free!
1st lesson is free!
1st lesson is free!
1st lesson is free!
1st lesson is free!
What Should You Know About How to Learn Guitar on Your Own?
To learn guitar chords is no simple feat; it sometimes requires certain techniques. First, you will need to choose an online course and stick with it. You mustn't jump from one guitar course to another as a beginner.
Many beginners try to find a less complicated route for guitar learning; they leave a course when it gets hard. There is no easy route to learning guitar, and jumping around will only worsen things. Therefore, if you want to choose a program and stick with it, you'll find the difficult aspects are easier to overcome than you thought. To make the guitar-learning journey easier, here are a few tips concerning how to learn guitar on your own:
Purchase a guitar you love and place it in plain sight where you can see it.

Begin by learning to read guitar tabs; guitar tabs are easier types of written music notation for guitar.

Learn guitar chords to play them perfectly.

The number of chords and notes is finite, but there are an infinite number of ways to play them. Learn as many strumming patterns as you can; this makes you more versatile as a guitar player.

When you learn guitar chords, you also want to learn how to change between them when they get difficult.

Your fingertips will ache as a beginner guitar player, which is normal. However, the more you practice, the thicker your calluses get, and the less it'll hurt when you play.

You can put off learning music theory later; focus on enjoying the music first.

Learn songs from the first day you start learning to play guitar.

Don't miss a guitar practice session – practice an hour at least each day; you'll be surprised how good you'll get in a short while.

You can learn guitar on your own with many mistakes and no one to correct you. Source: Pexels
How Long to Learn Guitar with a Private Tutor?
"How long to learn guitar" with a tutor depends on how fast you can comprehend and how much you practice. It varies: while some can accomplish something tangible on the guitar in a month, some cannot.
It would help if you did not quantify your progress on the guitar by the number of hours you've invested. Instead, you want to see yourself playing masterfully after hours of practice. So, rather than think about how good you will get one year from now, think about how good you will get 1000 practices. It is not just about knowing how long to learn guitar; it is about learning at your pace.
However, introductory guitar classes with a tutor will typically take ten months if you practice thirty minutes a day. The basic level will take 1.8 years, the beginner takes 3.5 years, the intermediate takes 6.9 years, and the advanced level takes 13.9 years – all at 30 minutes of practice per day. Of course, if you increase the number of practices, you will shorten the time. So, for example, if you practice for 1 hour a day as a beginner, you can learn a guitar in 156 days.
With a Superprof tutor, you get personalized guitar training sessions that, if you are faithful, you can learn in a short time. Having an expert guitarist tutor is key to learning guitar effectively. Superprof guitar tutors are expert players at the top level of guitar playing skills. Moreover, coupled with being expert guitarists, Superprof guitar tutors have years of teaching experience to break down the complexity of guitar techniques.
In conclusion, knowing what level you are on guitar helps you know what steps to take to get to the next level. It also helps you decipher "how long to learn guitar." The essence of learning any skill is becoming a master at it; therefore, you want to practice guitar until you are a master of the craft. Depending on how much time, effort, and practice you put into it, you can become a professional guitar player. You can research how to learn guitar on your own to teach yourself, or you can hire a tutor. A Superprof tutor can help you master guitar and get you playing like a pro in a short while.
Should You Attend a Guitar Tutorial?
Attending a class is your personal choice. However, if you are a beginner, you may need some classes to improve your knowledge. Some people learn this instrument for various reasons, such as creating another avenue for wealth generation or even improving one's knowledge of music. Many singers, songwriters, and other specialists can play it.
You need technical knowledge to create approach notes for certain songs. Regardless of your reasons for your interest, it would be best if you had a good tutorial to become a better instrumentalist. Below are some reasons you need tutorials:
You will understand the basics
Basics are crucial for every aspect of life. Whether in academics or music, you need basic knowledge of a subject matter to lay a strong foundation for advanced knowledge. A guitar tutorial should ensure you have all this information at your disposal. This generally makes it easier for you to succeed as a player. When you become a successful player, you may enjoy certain perks. These benefits are usually determined by your experience and qualifications.
Learning becomes straightforward
While many people love self-teaching, many admit that the process is usually time-consuming. If you want to study the instrument and play it quickly, you need to attend real classes. Self-teaching is for people not rushing to meet a certain time limit. They are also learning it for fun and not to become an expert. But if you want to become a professional, you need to take things further.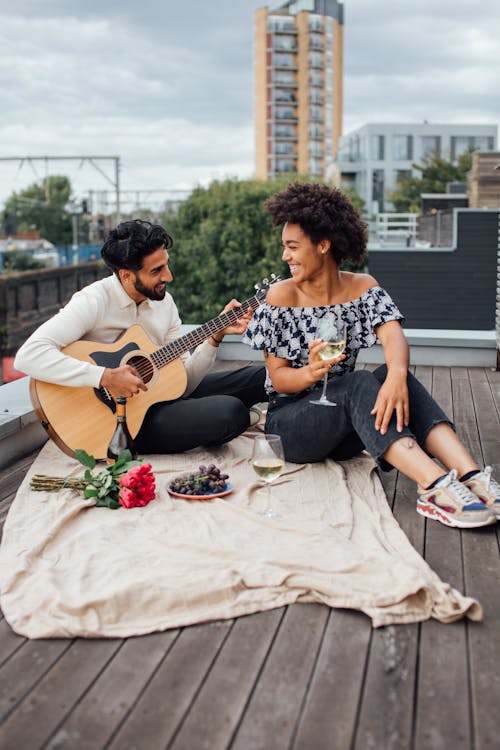 You will learn from experienced and qualified tutors
Another thing about attending a class is that it helps you learn from real tutors. These people are qualified, experienced, and ready to teach the instrument in the best way possible. Learning to play guitar isn't always a difficult process. However, it would help if you had a good teacher who would be with you through the process, so you can play guitar.
Are Guitar Lessons Online Worth It?
After taking classes, you have to decide if you want in-person or virtual tutoring. In-person tutorials are also known as physical tutorials. You see your teacher physically while they teach you the instrument. After this process, playing guitar becomes more straightforward. Online classes have numerous benefits for those who are interested in taking them.
For one, when you learn to play it through a virtual platform, you can access some of the best instructors in the field. Since your geographical location does not limit you, you can gain the required knowledge to become a better player. Here are some reasons why virtual lessons are worth it:
You learn at your comfort
After getting your   guitar, the next thing is to register for your virtual class. Virtual classes help you learn at your comfort. You can choose to play it from your home or your place of work. This makes studying easier and more efficient. Similarly, you don't have to miss your lesson when you have something scheduled that day. This is because you can review the class later.
You save money
You will save money on transportation when you register for online classes. Many people spend lots of money getting to their tutorial's venue. However, this is not the case for people going for virtual classes. Since you can have your class anywhere you want, you don't have to move from place to place to enjoy your class. You can do all this from your home. This makes attending a tutorial straightforward. Since everyone wants to save money, this makes online classes useful for the average learner.
It's more convenient
No doubt, learning how to play guitar from home is a lot more convenient than going to a physical location. Since the global pandemic, many schools have opted for virtual classes to reduce the spread. In a way, this led to the exploration of this new concept. Students find it easier to take guitar lessons online due to its convenience.
What You Learn in a Guitar Class
You learn a lot of things when registering for guitar lessons for beginners . Beginners are students new to the business who hope to improve their knowledge of the music world. Thanks to great teachers, students can learn everything from the basics for a stronger understanding. Also, before registering for a class, it is necessary to get your guitar.
If you are hoping to study the instrument, you can buy a beginner guitar. However, if your kids learn, you should buy the ones appropriate for their age. There are many types created for children of different age ranges. Ensure you buy one for your kids to learn how to play guitar. Below are some essential things you learn during your class.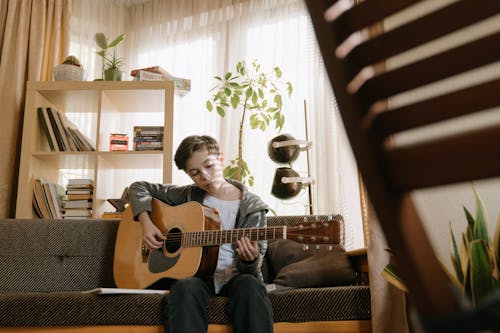 You learn the basics
Before advancing, you should learn to enroll in a music school to take lessons. This is the necessary foundation you need to improve your craft. One of the fundamental aspects of the instrument is the parts. You should be familiar with the parts and the function they perform. For example, the neck is where you hold the guitar. Similarly, the body is where you can find the strings aligning, which is necessary for sound production.
You will know the kinds of guitar
This instrument has different categories, so you have to pick the most suitable for you. For example, there are guitar kids, which are special types made for children. Also, we have the beginner ones, specially made for new learners. If you are an adult, you are the one made for adults.
You will learn to play
This is the actual tutorial, which will improve your knowledge of playing. To play an instrument, you need an instructor well-equipped with the knowledge of playing it. This will help you succeed as an instrumentalist and even as a vocalist. It's no news that singers also learn this instrument to brush up on their music theory and sound production. Additionally, this may help you when writing songs.
How to Start Playing the Guitar
After looking at what you would learn when registering for a class, the next step is to start playing. Learning to play it might seem daunting, but you do this and more through determination and patience. You can not study this instrument overnight, making it necessary to attend many valuable classes to improve your knowledge.
Determination is key because you may become tired of learning at a point, but this changes when you set your heart to a specific goal. Visualize how great it would be when you finally achieve your goal as a greater instrument player. This may push and motivate you towards staying to the goal.
For starters, you need to become familiar with reading notes. You have to read numerous musical notes that show how the arrangement of a certain song goes. If you can't read notes, you will not put the written notes in play. Whether you strive to learn this instrument for fun or become a musician, you need to learn the reading of musical notes.
Also, become familiar with playing chords. Studying chords is foundational. When you don't study it, you may find it challenging to play real songs. Similarly, it would help if you had sufficient practice to become a better player. Ensure you make time at least several hours every week to improve your craft. This would help you in the long run.
What Are the Advantages of Playing the Guitar?
Numerous advantages come with studying and perfecting your craft. While many people have different reasons for learning it, you should understand that anybody can learn to play any instrument once they set their heart to it. Also, it would help if you were patient while studying your favorite instrument to assure consistency.
A known advantage of playing this instrument is that you can use it as an avenue to create wealth. You can create wealth in two ways: as a tutor or musician. If you are a tutor, you can teach your students about the subject matter.
 You will also set your fee depending on your qualification and your experience. On the other hand, you will get payments as a musician when you play at events. Similarly, fees are usually determined by popularity.
Another advantage is that playing helps your mental health. Many players talk about how playing this instrument calms their anxiety and generally helps them maintain better mental health.
Where Can You Find Guitar Lessons for Beginners
There are many platforms available when you want to learn this instrument. However, the best platform for learning this instrument is Superprof. Superprof is a widely known platform with many educators ready to make your journey worthwhile. You will learn everything and more with this platform because it has a good structure for quicker understanding. 
You will learn many things when you register with tutors on this platform, making your goals easier to attain. With a structured syllabus, you can gain immensely from these instructors as they help you actualize your goal. Also, they are approachable and knowledgeable, which makes the guitar easier to learn.
Music can be simple and effective.
Isn't the main thing to just enjoy music and share it?
The platform that connects tutors and students