If you're looking for a career in accounting, then the CMA qualification may be a perfect fit for you.
Specifically, the Certified Management Accountant qualification, known as the CMA for short, is issued by the Institute of Management Accountants (IMA), which is based in the US. As such, the CMA is typically known as a US qualification, but it's worth noting that the CMA is internationally recognised, so management accountants in the UK can also study for the qualification as well.
Globally, there are over 70,000 members of the IMA in over 100 countries, so if you do decide to pursue the qualification, you'll be in good company with thousands of other people!
Find accounting courses here on Superprof.
The best Accounting tutors available
1st lesson is free!
1st lesson is free!
1st lesson is free!
1st lesson is free!
1st lesson is free!
1st lesson is free!
1st lesson is free!
1st lesson is free!
1st lesson is free!
1st lesson is free!
1st lesson is free!
1st lesson is free!
1st lesson is free!
1st lesson is free!
1st lesson is free!
1st lesson is free!
What Does a CMA Do?
Before deciding whether the CMA is the right qualification for you, it may be worth knowing a little more about the type of people who generally undertake the CMA.
Generally speaking, the CMA is a qualification for management accountants.
Typically, management accountants work for a single company and will prepare and analyze financial data for that company. The insights that a management accountant can provide ideally help the company's management to make well-informed and rationalized business decisions.
Some typical tasks that a management accountant may perform include:
Preparing financial statements for a company, perhaps on a quarterly basis;
Preparing periodic cash flows;
Budget analysis; and
Communicating financial data and its implications to department heads who don't work in finance.
Management accountants also typically liaise with other members of a company's finance team.
Note that the role of a management accountant differs from other positions in the accounting and finance world, such as an auditor. An auditor's job, for example, is to review a company's accounts to assess a number of things, including whether they are materially correct and not materially misstated.
However, it's not solely management accountants that work towards becoming a CMA. For instance, a variety of other positions may contain people who are CMA qualified, such as:
Financial controllers;
Cost accountants;
Financial analysts;
Treasurers; and
Chief Financial Officers.
Undecided about your choices? Find out what a Certified Financial Analyst does...
What Exams Do I Need to Pass to Become a CMA?
If you think that the CMA qualification may be right for you, it's important to be aware of the various requirements that you'll need to meet before you can achieve the qualification.
For example, you will have to meet requirements such as:
Having a current IMA membership;
Meet the relevant professional experience requirements; and
Complete both parts of the CMA exam.
For a full list of the requirements, please refer to the CMA's website.
When it comes to the examination portion of the requirements, the curriculum of the CMA is broken down into two separate parts.
Part One is concerned with "financial reporting, planning, performance, and control." Part Two, on the other hand, looks at financial decision making.
Overall, it should take around a year to a year and a half to complete both parts of the CMA, although you're allowed up to three years to complete both parts' examinations. This means that it should be possible for most candidates to find the time to fit the study demands of the CMA around their work and social life.
While the exams are by no means a walk in the park, the IMA notes that there is a 50% pass rate worldwide, which means that the exams are passable, provided you put in the time to study, develop good exam technique and have the aptitude for the materials taught.
Good preparation is always key when it comes to passing an exam; to that end it would be beneficial to engage a finance tutor.
If you try to study regularly, keep yourself motivated by thinking about the benefits that a CMA designation could have on your career, and remember that you won't be studying forever, then you may find the process of preparing for the exams less stressful.
How about becoming an ACA Chartered Accountant?
Is the CMA Qualification Right for Me?
In the accounting and auditing profession, there are a number of different qualifications, each of which brings its own benefits. Therefore, doing your research to understand which qualification will suit your specific circumstances is really important.
For instance, there is another qualification that management accountants based in the UK like to pursue, which is issued by the Chartered Institute of Management Accountants (CIMA).
When it comes to choosing between studying for a CIMA qualification or the CMA, it can often be a difficult decision to take. This is because both have been around for decades, and both are internationally regarded and can often improve your career prospects and earning potential.
What benefits are there to having an ICAEW Chartered Accountant Qualification...
However, while each qualification carries its own recognition, there are a few instances when a CMA may be preferable over a CIMA and vice versa. For instance, where you'd like to work in the world may influence whether you see the CMA or the CIMA as more preferable.
If, for example, you see yourself working in the UK for the vast majority of your career, then the CIMA qualification may be preferable to you.
Find accounting courses Winnipeg here on Superprof.
However, if you'd like to work over in the United States, then the CMA may be just what's needed. Ultimately, it will depend on your own personal circumstances, and which qualification you think will best give you the knowledge and skills to succeed throughout your career.
Note that this dilemma doesn't just appear when thinking about whether to take the CMA or CIMA qualification. In fact, some prospective candidates also find it difficult to choose between the CPA and the ACA or ACCA. As above, completing the CPA exam and meeting the other CPA membership requirements is more commonly a route seen in the United States, while those planning on working in the UK tend to study towards the ACA or ACCA.
Do you know how to put your CPA qualification to good use?
Are There Other Qualifications I Should Be Aware Of?
There are plenty of accountancy or business qualifications out there, such as the:
CPA;
ACA;
ACCA; or even
An MBA.
As a result, it can be really confusing if you're looking at entering the accounting or auditing sector, as it can be difficult to decide which qualification is the best.
Ultimately, when it comes to deciding between a qualification such as the ACA and the CMA/CIMA, it is worthwhile thinking about the kind of career that you'd like to follow. If you think that you might want to become an auditor, or work for one of the "Big 4" professional services firms – Deloitte, KPMG, PWC, or Ernst and Young, an ACA qualification may be better than the CMA.
However, if you know you'd like to work within the area of management accounting, the CMA may be preferable, as the syllabus is more focused on this line of work than the ACA, which is wider in scope.
If you do have any questions about which qualification(s) could be worthwhile for you, it may be worthwhile talking to your careers adviser at school or university if you do need any extra advice.
You may also consider specialising as a Certified Fraud Examiner...
It may also be worthwhile noting that most qualifications also require an element of continuing professional education (CPD) even once you have become a member of that respective organization or body. The idea behind having CPD is that you keep your knowledge and skills up to date, for example with matters such as changing accounting policies.
It's also likely that, as part of your pathway to membership of these bodies, you'll have to learn about ethical behaviors or ethics more generally.
Check for good accounting courses online here.
Ultimately, the choice of which qualification - if any - you'd like to pursue is a matter of your own personal choice, but often people who want to work within the accounting, business or finance industries find that relevant qualifications can help boost their career prospects and future earning potential.
As a result, if you feel as though you would like to ultimately have a career in an area such as management accounting, but want to check that your numerical and accounting skills are up to par, it may be worthwhile hiring a tutor from Superprof to help ensure that your knowledge is where it should be.
Regardless of whether you're currently studying at school or university, Superprof has a range of tutors across subjects such as mathematics, economics, business, and accounting, who can provide a variety of questions and test examples to help put you through your paces and give you the knowledge you need to succeed.
It's just a case of entering your postcode to find a tutor that is local to you if you would like to have individual or group accounting tuition online or in person. Alternatively, if you would prefer the convenience of studying from home, there are also tutors that are willing to work with you remotely to achieve your intended learning outcomes.
The best Accounting tutors available
1st lesson is free!
1st lesson is free!
1st lesson is free!
1st lesson is free!
1st lesson is free!
1st lesson is free!
1st lesson is free!
1st lesson is free!
1st lesson is free!
1st lesson is free!
1st lesson is free!
1st lesson is free!
1st lesson is free!
1st lesson is free!
1st lesson is free!
1st lesson is free!
 Why Should You Become a CMA?
Many firms would accept candidates who listed it as part of their education on a finance or accounting CV.
The majority of people obtain it in conjunction with a diploma of accounting. The Certified Management Accountant certification offers career benefits that are not available with a standard degree. A CMA ensures that you will strive for greater achievement.
To become a CMA, you must first join the Institute of Management Accountants (IMA), pass the CMA exam, and meet the necessary educational and experience requirements.
The CMA serves as a gateway to the business world
 The CMA is a contemporary, globally recognized designation that demonstrates a natural ability to make financial decisions for firms. In some circumstances, the CPA is favored because of this commercial factor. The CMA is your license if you want to be involved in business choices, help manage a business, or be active in business in general.
Take accounting courses here on Superprof.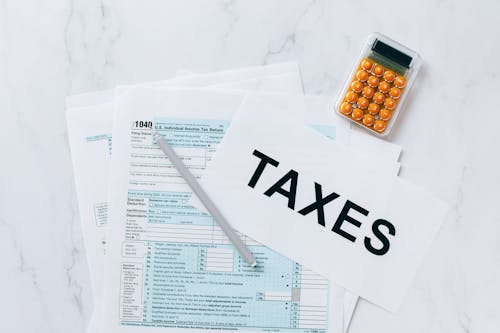 It enables you to specialize your accounting practice by providing you with an in-depth understanding of how business and accounting are intertwined. CMA is used as a yardstick in management accounting to connect accounting practices with business knowledge.
To pass the CMA exam, you must be familiar with corporate leadership and concepts such as responsibility accounting. Having this expertise allows you to sit in a unique position between a company's finance and management departments.
With sufficient financial understanding and the ability to make informed business decisions, many CMAs eventually take on more of a consultancy role for their clients.
The CMA advances your career
If you want a stress-free and successful accounting profession, the CMA is for you. Passing the CMA one step further demonstrates your want to expand your knowledge beyond a bachelor's degree or a master's degree. Adding the initials "CMA" after your name implies that you are more than just an accountant who reports numbers; you want to manage them. According to the IMA, 85 percent of CMAs said that getting certified improved their chances of migrating across all industries.
The CMA allows many accountants to advance to better and more challenging positions.
The CMA increases your income
Non-CMAs make less money than CMAs do. That's all there is to it. Accountants with the CMA qualification earn a 62 percent higher average pay worldwide, equating to $39,000 more per year. The difference widens, even more when overall remuneration is considered (retirement, fringe benefits, health insurance, etc. ), the disparity widens even more.
There is a growing disparity. For example, CMAs only made 45 percent more than non-CMAs in 2018. However, CMAs working and living in Canada earned an estimate of $13,000 more on average in 2018 than in 2017.
CMAs make more money than non-CMAs for a variety of reasons. For one thing, CMAs are better at accepting management roles, and this is where the money is in the business world. Obtaining certification also positions you in a position to exhibit high-level management-related skills, which is required of Chief Financial Officers and, in some cases, Chief Executive Officers. As a result, companies are willing to hold on to and pay a lot of money for individuals with these skills.
The CMA gives you prospect and reputation
CMAs have a greater understanding of finance and numbers than other accountants. "CMAs may break into the 'why' behind figures, not just the 'what,'" according to the IMA. To obtain the certification, you must have a greater understanding of business than the majority of people in your firm, as well as a greater understanding of accounting than the majority of individuals in business.
As the go-to expert for assistance, you may expect more responsibilities, as well as more opportunities, and a better reputation. CMAs are well-suited to the consultant role and, as a result, stand out as an essential component of any organization.
Take accounting courses here on Superprof.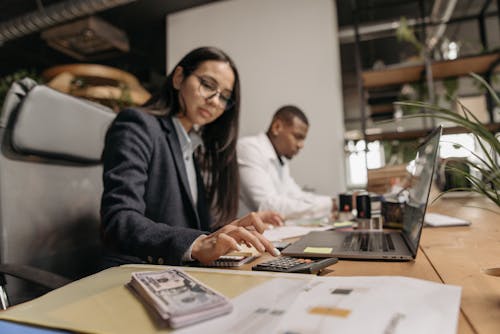 The Right Certification, ACCA or CMA?
It's no longer a secret that there are a few different accounting qualifications to pick from. However, the difficulty is determining which one is most suited for you and how much of a boost in your career you desire.
What does ACCA mean?
ACCA stands for Association of Chartered Certified Accountants, and it is situated in the United Kingdom. It, like the CMA, operates as a single entity. The CMA certification is generally accepted in most Commonwealth countries and Canada.
Qualification process
Like the CMA exam, the ACCA exam has a low entry hurdle. Candidates must have 2 GCE Advanced levels in five fundamental subjects, including Mathematics and English, and 3 GCSEs (General Certificate of Secondary Education — i.e., high school level) to qualify for the exam.
Individuals with a bachelor's degree who want to become an ACCA may be exempt from some or all of the Basic Level papers if their degree is relevant to the test. While candidates must prepare for the CMA exam on their own, the ACCA actively assists candidates in preparing for the exam by providing study guides, sample exams, and certified learning centers where they can study.
ACCA vs. CMA Salary
The CMA is at the top of the heap in terms of pay. According to ACCA Global, an ACCA trainee earns an average of $27,698, partly qualified ACCAs make around $37,025 per year, and finalists earn $44,060 per year.
Whereas, as of 2015, the average CMA salary was $144,827, and it continues to rise. Even at the highest level of the ACCA, the average CMA earns more than 60% more.
Which is Best for You?
Each viewpoint is well-liked and recognized worldwide, but the facts remain the same. The CMA is an excellent choice if you want to live in Canada while earning a higher wage.
However, there isn't a correct or incorrect response. It's up to you to decide which poses a better chance of generating income: the ACCA or the CMA.
Why Superprof is the Perfect Online Learning Platform For You?
Affordability
It's cheap to learn online! So often, the high expense of attending a traditional class does not fit into the budget. Fortunately, Superprof online learning programs offer the absolute best and excellent, high-quality courses while helping you save on travel time, gas, and other expenses.
Accessibility
It eliminates the limits of commuting by allowing you to gain access to relevant materials from anywhere. For example, do you live in Alberta but want to take an online CMA course taught in Manitoba? With Superprof, it's not an issue!
Spaced Learning
A 600-student experiment was undertaken at the University of Surrey Business School. They were split into three different groups. They all went through the identical handout for an advertising module but various ways. The conventional academic input of lectures was provided to Group A. Group B self-studied the subject, while group C consisted of spaced learners.
The 600 students were evaluated a week later. The findings for information acquisition revealed that Group C retained 20% more than Group A and 23% more than Group B.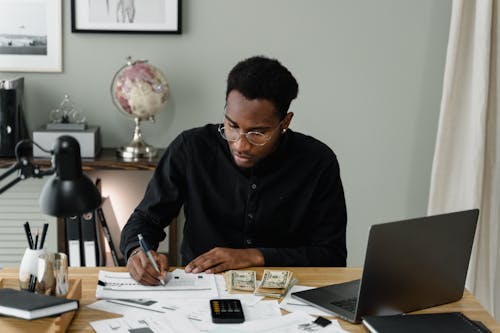 Convenience
CMA online courses can usually be started whenever it is convenient for you. In contrast to a traditional classroom, you are not compelled to wait for your instructor or remain still until the class begins. Furthermore, you will not be wasting any more time commuting. There's also no traffic!
CMA Job Opportunities
Financial Analyst
Do you get excited by the tiniest details of finance? If so, a career as a financial analyst might be suitable for you. To begin with, financial analysts can work in a variety of businesses, a bank or an insurance company, a startup, or a worldwide corporation.
In this function, the analyst must pay close attention to detail to examine the financial status of a proposed investment and ensure that it is profitable. Inclusive is a day-to-day job that involves counseling firms on how to issue corporate bonds or divide shares and conducting financial research and analysis to offer information on the company's profitability, stability, liquidity, and solvency.
Management Accountant
If you enjoy planning and strategizing, management accounting could be a satisfying career choice for you. You're in charge of budgeting, planning, and strategizing as a management accountant so that your company's top executives and managers can concentrate on risk-adjusted financial decisions.
You must be a smart accountant with strong communication abilities to succeed in this field. Management accountants work for commercial and public enterprises and government organizations.
Accounting Manager
Accounting managers create and manage accounting systems and procedures that other accountants use to gather and evaluate data. An accounting manager's tasks include overseeing daily operations, monitoring and analyzing data, generating financial statements and reports, and adhering to strict accounting policies and principles. You'll almost certainly work for a large firm or organization that employs several accountants.
Chief Financial Officer (CFO)
As a CFO, you will hold a high-level executive position with commensurate pay. Because they supervise everything from financial reporting and projections to a company's investments and financial business choices, CFOs are widely regarded as the CEO's right hand. This could take years of experience and participation, but earning your CMA will put you on the right track.
Need a platform to take accounting courses online? On Superprof, you learn specific topics in accounting to enable you to get a good grasp of those terms even without an accountant degree.
Now discover the many ways your accounting degree can work for you.
The platform that connects tutors and students