If you're already studying accounting at university, or are considered studying accounting at a bachelor's or master's level, then it's always worth spending some time thinking about where your accounting degree could take you.
Understandably, some may think that an accounting degree will only help you if you want to become an accountant after university, but the fact is that accounting degrees, and subsequent qualifications, can really bolster your career prospects across a wide range of roles within the accounting, business, and finance world.
Below are some of the most common qualifications that someone with a degree in accounting may pursue.
Supplement your learning with various accounting courses online.
The best Accounting tutors available
1st lesson is free!
1st lesson is free!
1st lesson is free!
1st lesson is free!
1st lesson is free!
1st lesson is free!
1st lesson is free!
1st lesson is free!
1st lesson is free!
1st lesson is free!
1st lesson is free!
1st lesson is free!
1st lesson is free!
1st lesson is free!
1st lesson is free!
1st lesson is free!
ACA Associated Chartered Accountant
If your aim is to become a chartered accountant, then it's worth researching the ACA qualification, which is issued by the Institute of Chartered Accountants of England and Wales (ICAEW).
The ACA is a highly regarded qualification in the UK and is often a qualification that graduates at the "Big 4" professional services firms will undertake during their first few years with that respective firm.
The Big 4 consist of:
PWC;
Deloitte;
KPMG; and
Ernst and Young.
Even outside of the Big 4, there are many mid-tier professional services firms, as well as local accounting firms, and even companies within an industry that encourage their graduates to study for the ACA.
This is because having the ACA after your name means that you've had to undertake the rigorous examination, study, as well as relevant work experience in order to achieve membership to the ICAEW.
Individuals that hold an ACA work in a number of different fields, as diverse as tax, accounting, auditing, and corporate finance. Therefore, you certainly won't be limiting your career options if you did decide to pursue the ACA.
ICAEW Chartered Accountant Qualification
The ICAEW has been around for a very long time, having been founded in 1880. As a result, there are over 150,000 members of the ICAEW worldwide today, which helps to further emphasize how internationally regarded the ACA qualification is.
However, it usually takes many years to fully complete the requirements of the ACA, so it's worth ensuring that you'll have sufficient time to study for the exams and ensuring that you'll be able to balance your working life, social life, and your ACA studies.
The Exams
To meet the examination requirements of the ACA, you'll have to pass 15 exams in total, which are split across three different levels:
The certificate level exams;
The professional level exams; and
The advanced level exams.
The certificate and professional levels contain six separate exams at each level, while the advanced level comprises three different exams.
For an indication of the types of topics you'll cover during the exams, it's worth knowing what each exam covers.
The certificate level exams are as follows:
Accounting;
Assurance;
Business, Technology and Finance;
Law;
Management Information; and
Principles of Taxation.
The professional level exams are as follows:
Audit and Assurance;
Business Planning;
Business Strategy and Technology;
Financial Accounting and Reporting;
Financial Management; and
Tax Compliance.
Finally, the advanced level exams are as follows:
Case Study;
Corporate Reporting; and
Strategic Business Management.
Other Membership Requirements
In addition to the examination requirements, to become ACA qualified you must also meet a number of other criteria, including having sufficient relevant professional work experience. For further details on what the ICAEW's membership requirements are, please consult the ICAEW's website.
CPA Certified Public Accountant
The CPA qualification is much more common in America, and as such if you think your career may take you to the United States, or you would like to move over there, then it may be worth pursuing the CPA over other qualifications.
When it comes to the examination requirements of the CPA, prospective CPAs need to pass the Uniform CPA Examination, which comprises of four separate sections. If you're resident in the UK, it may help to know that you don't have to travel to the USA to sit the exam, as there should be international test centers in:
Ireland;
Scotland; and
England.
CFA Certified Financial Analyst
If you would like to work within the realm of finance, but don't really envisage yourself taking a more traditional accountancy role, then it may be worth considering whether a career in investment management is right for you.
Roles in investment management are varied, and you could end up working for a range of organisations, including investment banks, asset managers, or even private equity firms. Some may find work as a research analyst, while others work as portfolio managers or risk managers, or perhaps even take on a different role entirely.
If you think the CFA could be the right qualification for you, then the best advice is to be prepared before undertaking the qualification.
The CFA is broken down into three different levels – Level I, Level II, and Level III. To give an idea of pass rates, the June 2018 exam sitting saw:
A 43% pass rate for Level I;
A 45% pass rate for Level II; and
A 56% pass rate for Level III.
The CFA has a reputation for being difficult to pass, although that's not to say you can't successfully complete the CFA provided you have the commitment, dedication, and the academic aptitude for the materials.
Having the CFA can really boost your career prospects in the investment management industry, and may also improve your future earning potential, so it's certainly worth researching.
Further information on the CFA qualification can be found on the CFA Institute's website.
CMA Certified Management Accountant
If you were considering management accounting as a career path, then you may prefer to undertake a more specialised qualification, rather than follow an ACA, ACCA, or CPA programme of study.
If so, then a CMA qualification may be right for you.
Alike the CPA, the CMA is predominantly a US-based qualification, as the CIMA, a different qualification, tends to be more common in Canada.
However, if you foresee yourself working in the US in the future, then the CMA may be the way to go. The CMA is issued by the US-based Institute of Management Accountants, known as the IMA for short.
In terms of the exams that you need to pass to gain the CMA qualification, the CMA exam comprises two different parts:
Part One (which concerns itself with "financial reporting, planning, performance, and control"); and
Part Two (which concerns itself with financial decision making).
It's estimated that students should take 12 to 18 months to pass both parts of the exam, but you have up to three years to complete both parts if you need more time.
When it comes to future career opportunities, the CMA can help management accountants get ahead in a wide variety of roles. For example, a CMA may work as a financial controller, treasurer, cost accountant, and perhaps as a chief financial officer.
Find accounting courses Montreal here on Superprof.
The best Accounting tutors available
1st lesson is free!
1st lesson is free!
1st lesson is free!
1st lesson is free!
1st lesson is free!
1st lesson is free!
1st lesson is free!
1st lesson is free!
1st lesson is free!
1st lesson is free!
1st lesson is free!
1st lesson is free!
1st lesson is free!
1st lesson is free!
1st lesson is free!
1st lesson is free!
CFE Certified Fraud Examiner
One specialised area that accounting graduates may consider entering is that of fraud examination.
A certified fraud examiner is specifically trained to detect, and if possible, prevent, fraud in companies and businesses. They do this through a variety of techniques and skills, including being able to review a company's financial and accounting records to see whether instances of fraud can be detected.
A certified fraud examiner can work in a variety of industries, although the most common include banking and the wider financial services, government, and the accounting industry.
Discover Your Future Career
If you want to study accounting at university, or you're currently studying an accounting degree course, then it's reassuring to know that there are plenty of job opportunities out there for you, both within and outside of the accounting sector.
If you know that you'd like to have a career in accounting, finance, or business, but don't know where to start, looking through the above qualifications may give you an idea of the direction in which you'd like to take your career.
Generally speaking, however, to be successful in these kinds of industries, it's worthwhile having solid numerical skills, communication skills, and analytical skills.
If you feel like you need to improve on any of the above areas – for example, if you feel that your general knowledge of business could be better, or you'd like to improve your mathematics knowledge – then you can also reach out to a tutor at Superprof for help.
Superprof has an array of tutors across subjects such as math, accounting, and business, so it's a case of finding a tutor that specialises in the field you'd like help with. This search is made easier by the fact that you can enter your postcode to find local tutors in your area and also find tutors that are happy to provide remote tuition.
Take accounting courses here on Superprof.
Accounting Exams - What You Don't Know
Most people, if not everyone, practice accounting every day. So when calculating your bus fare or how much you spent on food in the last month, you are accounting for the money spent.
But despite the prevalence of accounting in our daily activities, few know what is accounting and what it entails. So, contrary, most people believe all needed to be a good accountant is a knack for crunching numbers.
However, over and again, it has been proved that being a good accountant entails more than that. So there is the aspect of communicating to your supervisors, for instance, when making reports.
Answering the question, what is accounting? It is a method of recording, measuring, and summarizing businesses' financial information and transactions. It involves analyzing, proving, cross-checking, and reporting the obtained financial reports of these economic entities.
For most accountants, few things are as satisfying as knowing that their professional advice or knack for crunching numbers helped a business. Understanding that the company would be a mess if not for their professional intervention always gives a sense of pride. All thanks to their choice to study accounting back in school.
You, too, can enjoy this satisfying feeling of being a successful accountant. But first, like every prospering accountant in Canada, you will need to be well-prepared. That way, you will ace your accounting exams and get your accounting degree.
Take accounting courses Calgary here on Superprof.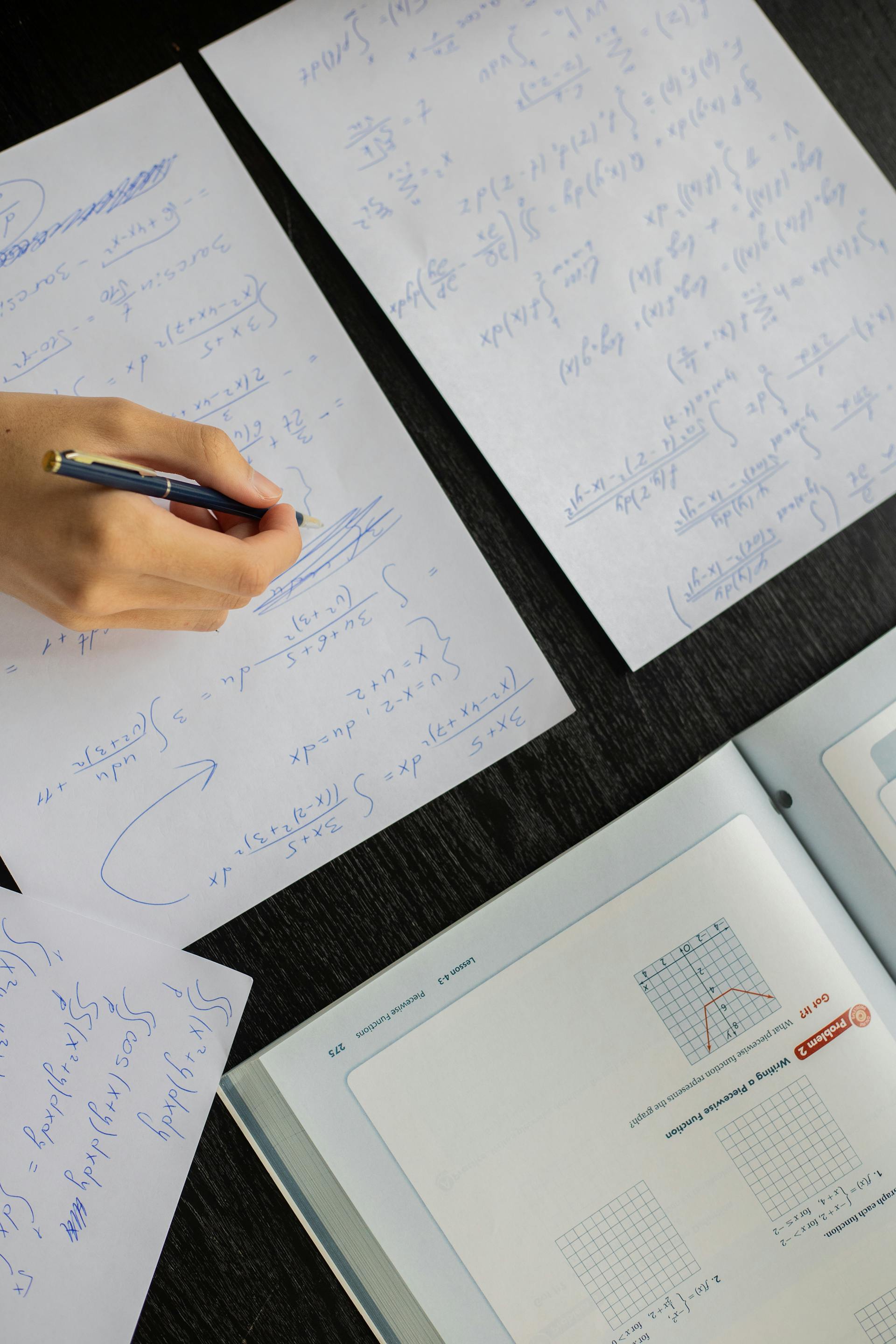 How Can You Prepare Effectively for an Accounting Exam?
Preparing for an accounting exam can be overwhelming, especially if you do not know your way around it or where to start. Luckily, we have put together simple guides to help you study for your accounting exams.
Do not let your study materials or class lessons pile up. Most students are guilty of leaving their class lessons to pile up and build on each other before reviewing them. Going through your lesson notes after each class is the best method. It helps you keep abreast with the class and get familiar with relevant concepts.
By going through your lesson notes early, you can ask for clarifications from your accounting tutor and solve tough questions. That way, when exams come, it is a walk in the park. All you would need to do is revise already familiar concepts.
Work on understanding why a certain concept or topic solves a particular problem. Rather than succumbing to the temptation to cram vague concepts and topics, read to understand. Cramming is essentially you stuffing information into your short-term memory. This can lead to a substantial loss of information when you need it.
Understanding helps you to grasp the topic fully and enhances your ability to recognize and apply them where needed in your exams. It also gives you a firm grasp over the topic or concept. You will then be able to recognize problems that require the application of the concept.
Take online accounting courses and employ the services of a tutor. Taking online accounting courses or employing the services of an accounting tutor helps widen your grasp of the relevant accounting concept.
Using Superprof, an online learning platform, you can register for accounting courses online. In addition, Superprof affords you the opportunity of requesting the services of a professional accounting tutor based on your preference, diploma, or location in Canada.
Introduce flashcards into your reading time and paste them in frequently-visited places. The use of flashcards during study time has been proven to aid the understanding and remembrance of accounting and many other subjects.
Always indicate the academic goal you want to achieve for the day and how each of your study sessions takes you closer to acing your exams. You are propelled to follow through on your goals when you have them written out and placed in a visible location. The more you see these goals, the higher your chances of taking steps to achieve them.
Read relevant materials and practice past questions, especially if you are a non-indigene student who might not know how things operate. For example, if you're planning to sit for accounting exams in Canada, you should revise past questions to get an idea of what to expect in the main examinations. You want to ensure that your reading materials are directly related to your exams. Fortunately, the online accounting courses provided by Superprof guarantees this. 
Finally, it will be good to practice and understand your exam process. With the aid of your accounting coach, you can replicate the exam process. This enables you to see how well you manage time and pressure while answering the exam questions correctly.
Take accounting courses here on Superprof.
What is More Challenging – Financial Accounting or Simple Accounting?
Simple accounting is a form of corporate accounting which every company practices. All companies require simple accounting, whether done by itself or with the aid of professional accountants. Defining it, simple accounting covers all of a company's financial transactions. It encompasses recording and summarizing these transactions.
It has to do with financial statements that report on a company's cash flow within a stipulated period. For example, it can be done by an accountant, a bookkeeper, or the finance department of a large company.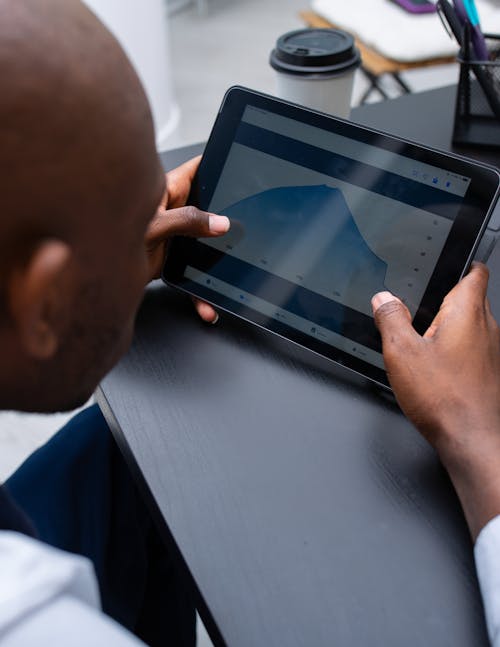 Another form of corporate accounting is financial accounting. This accounting deals with analyzing the company's financial transactions, classifying and recording its cash flow. 
Financial accounting is largely concerned with how financial reports are generated. It ensures that these reports are generated based on accurate and true information. For example, it involves recording financial transactions, classifying them into liabilities, expenses, etc. Financial accounting typically requires the service of a professional accountant. 
Generally speaking, financial accounting is often seen as more challenging and tasking. This is because it requires having a good grasp of accounting principles and a knack for crunching numbers. This is unlike simple accounting, dealing with arithmetic and economics. But, in the end, it depends on your skill and what interests you.
With the help of Superprof, pursuing a degree in an accounting course in Canada is made super- easy. You can register for accounting courses online or employ the services of an accounting coach. This furnishes you with all the accounting help you need. So register today and bag your accounting degree in flying colors! 
What Accounting Courses Will You Write in the Exam?
You need to take some accounting exams to successfully study accounting courses in Canada, bag an accounting degree, and become a chartered professional accountant (CPA). 
First, you will need to take the CPA preparatory courses, which contain prerequisite courses. Interested students must take these prerequisites to be eligible for the CPA Professional Education Program (CPA PEP). The CPA Preparatory courses are typically arranged with the core courses first and the sub-courses.
Taking the courses makes you eligible for the CPA PEP exam, culminating in a three-day Common Financial Examination (CFE). The CPA PEP exam covers several modules, and they include;
Two core modules (Core 1 and Core 2)

Two elective modules of choice (Performance Management, Taxation, Audit & Assurance, and Finance)

Two capstone modules
Why Do You Need an Accounting Tutor to Prepare You for an Exam?
Hiring an accounting coach can help strengthen your comprehension of a particular subject. It would also boost your knowledge and confidence regarding a concept, topic, or course. As tutoring focuses on you as an individual, your tutor can consider your learning style. Together you both can customize a studying schedule that works. 
A tutor also improves your study habits and prevents class materials or lessons from piling up unnecessarily. Your tutor has written a similar accounting exam; they can provide you with comprehensive guidance for the forthcoming exams. In addition, Superprof affords you the opportunity of receiving accounting help from the best accounting tutors in Canada. You have the option to choose a tutor that best suits your opinion, preference, and price.
How Can You Choose the Right Accounting Help When Preparing for Exams?
When choosing an accounting help in preparation for your accounting exams, there are some factors you should consider. These factors are important whether you employ an accounting tutor or register for an online accounting course, and they include;
Consider the history of the accounting tutor.
If you are a newbie to the accounting field, you will need some accounting help.
What professional exams are you preparing for?
The type of accounting exam you are preparing determines the kind of accounting help you require.
Knowing the accounting course helps you know if you need help finding an experienced tutor in that field.
What is your expected result from choosing an accounting help?
What desired goal do you aim to achieve by the service of an accountant help? When the goal of accounting help is unknown or not specified, abuse is inevitable.
Studying accounting in Canada has its perks. As a CPA in Canada, you have the advantage of getting competitive job offers, a high salary, job security, and the ability to work anywhere. Yes, even in a fashion, movie, or music company. With the impact of the COVID-19 pandemic on various businesses or companies, the need for chartered accountants in Canada has quadrupled.
Business owners need qualified accountants to help their businesses bounce back from the pandemic. With Superprof, the stress is taken off your shoulders. That leaves you with room to focus on what is important.
Employ the services of our accounting tutors and give your career a winning start.
Find accounting courses here on Superprof.
The platform that connects tutors and students