While many perceive accounting as a boring profession, it can be rewarding job satisfaction, salary, promotion prospects, social working hours, etc. So how do you train to become a managerial accountant, and will you need to pass the exam?
The Perfect Candidate For A Career In Accounting
If you have good numeracy skills, are good at managing money and have a strong analytical mind. Then, a managerial accounting career could be the perfect job for you to pursue. Understanding accounting practices and abiding by the generally accepted accounting principles is a must for anybody working at accounting firms or in the corporate and public accounting worlds.
As an accredited accountant, you can work in the private or public sector for all different companies (big, small, retail,...) and cover various areas of business administration: payroll, auditor, bookkeeping, statistics, licensure, or another specialization. You will, therefore, need to think in advance about which area of accounting theory suits you as you will need to choose an accounting degree, accounting certificate or other accreditation that facilitates this before you apply to study accounting.
In general, accountants manage money.
This means that you will likely deal with budgeting, financial reporting, purchasing, all things related to pay, procurement and, of course, taxation. Some accounting professionals will also be involved in audits, either working as an internal auditor or an external auditor at an independent financial institution.
The principle strands of accountancy that you will choose from are:
management accounting: which involves forecasting income and expenditure and cost reporting based on prerequisites like a financial budget – this is classed as a forward-looking function
financial accounting: this involves creating financial documents like statements for shareholders based on historical monetary information
tax accountants: these professionals advise businesses and self-employed individuals how to complete their tax return forms - you'll need to have a high level of numeracy skills and good thinking skills to work on this preparation function.
Accountants are valuable to society and businesses. Investors, lenders, companies, and other organizations rely on their financial information and advice to run their operations successfully. In addition, no business or entity can survive without a financial plan that accountants often draw up. 
This is a major reason accountants are in high demand. In Canada, many businesses are doing all they can to achieve financial equilibrium, and that is why they are always searching for experts to manage their accounting records. You can be the right choice for these positions with the proper knowledge.
However, studying to become an accountant can be challenging. To study accounting, you need to collect, analyze, and communicate financial data. Simple accounting has a lot to do with math. And for this reason, most people believe it is challenging to study. However, this is not the case for those who study and prepare for the course. Accounting may be complex, but you don't have to do it alone when you can get the help of Superprof tutors.
This article will help you figure out accounting meaning and answer questions like "what is accounting?" It would also help you delve deeper into small business and financial accounting.
Discover accounting tutors you could learn from online.
The best Accounting tutors available
1st lesson is free!
1st lesson is free!
1st lesson is free!
1st lesson is free!
1st lesson is free!
1st lesson is free!
1st lesson is free!
1st lesson is free!
1st lesson is free!
1st lesson is free!
1st lesson is free!
1st lesson is free!
1st lesson is free!
1st lesson is free!
1st lesson is free!
1st lesson is free!
Requirements For Studying Accounting
You do not necessarily need a degree in accounting or a business degree to do accountancy work in public accounting firms, which makes it a much more accessible job than others that expect applicants to have the highest possible qualifications.
Therefore, those with career goals of becoming a public accountant or bookkeeper will be relieved to know that they can major in accounting without spending years studying at university campuses, and it costs them a fortune.
However, in some areas, a higher learning degree is desirable, or at least it is deemed very useful. For example, maths and economics are highly advantageous, especially as .careers in accounting are in high demand.
There are a range of different qualifications you can take and paths to go down you in order to earn the title of accountant.
The AAT qualification is the minimum qualification required for most kinds of government accounting. Once you have qualified in this area, you can then choose to take a higher level of professional certification like the ACA, ACCA or CIMA, which will allow you to become a chartered accountant.
Take a look at the examples below to see what basic accounting education requirements and prior learning you will need if you wish to become a certified public accountant.
Essential qualifications
AAT (foundation qualification)
Or ACA
Or ACCA
Or CIMA
Desirable qualifications
A level maths
A level economics
BTEC business studies
Ways To Study Accounting
As with most areas of learning, there are several ways you can learn about finance and accounting and the general accounting principles.
Firstly, you can learn about financial and managerial accounting in the classroom.
This is where you will begin your learning journey, and it is probably the easiest and most beneficial way to learn about all accounting information like ethics, auditing, accounting concepts, accounting systems, international accounting, financial statements, forensic accounting, accounting information systems, liabilities, macroeconomics, tax returns and entrepreneurship.
Teachers will be able to prepare the content for classes in line with the curriculum, logically deliver this information and be on hand to help with any queries you have there and then. Plus, educational establishments can advise you on admission processes for undergraduate accounting degrees at universities and other degree programs (bachelor of science, bachelor of business, master of business) that might help you get into international accounting.
Part-time and full-time classes are available at most colleges or establishments.
If attending classes is not possible for you due to your circumstances, you may like to think about distance learning, applying for an online accounting degree. Online learning, or e-learning as it is known to some, offers you flexibility and the opportunity to manage your own time effectively. An online degree also means you can learn about accounting online in the comfort of your own home or a library.
Blended learning, meanwhile, is a learning style in which students learn via electronic and online media and traditional face-to-face teaching. So, for example, you would be mixing your online accounting course with one to one time with a teacher or master of accountancy.
Check for online accounting courses here.
Accounting Certification And Exams
As mentioned, the AAT qualification is typically the qualification that most prospective accountants will study toward. Still, to progress, you will also need to consider ACCA, ACA or CIMA qualifications, which we will provide more details below.
A variety of finance diplomas and accounting programs are available to those interested in accounting careers - like Sage and other accounting software courses, which can be confusing when searching for tuition and job opportunities.
The most popular accountant qualifications include:
AAT (Association of Accounting Technicians) comprises three capabilities across three levels, and this accreditation combines industry knowledge and practical work skills.
ACCA (Association of Chartered Certified Accountants) comprises two levels: Fundamentals and Professionals.
ICAEW (Institute of Chartered Accountants in England and Wales) for chartered accountant status - also referred to as the ACA. This qualification consists of three to five years of practical work experience and completing 13 modules.
CIMA (Chartered Institute of Management Accountants) is a business finance award.
The Best Resources For Accountants
Books For Accountancy Studies
As a prospective accountant studying towards one of the above qualifications, you may find the below accountancy books helpful alongside your academic resources.
"Money: The Unauthorized Biography" by Felix Martin: In this book, you can read about the history and importance of money in society. Published in 2014, this work is relatively recent, so it shows signs of the financial crisis of 2008. Nevertheless, the book provides thought-provoking insights into the nature of money itself and leaves readers preparing for a career in accounting entertained and well-informed.
"The Intentional Accountant: Your Roadmap to Building a Next Generation Accounting Firm" by Darren Root: A book for those who aspire to a career in finance, this book focuses on entrepreneurship, offering practical advice for mapping out and building a successful accounting firm. In the book, the author recounts his career trajectory.
"101 Questions and Answers for Managing an Accounting Practice" by Ed Mendlowitz: This author has written more than 16 books and developed a popular management framework known as the 30:30 Training Method. This title is among his collection of the most common questions you are likely to encounter in your accounting career.
Take accounting courses here on Superprof.
Other beneficial titles include:
"Accounting Made Simple"
"Accounting All-in-One for Dummies"
"Accounting Handbook"
"The Tax & Legal Playbook"
"Warren Buffet Accounting"
"Accounting Game"
"The Bottom Line is Betrayal!
"Accounting Principles"
More information on these publications can be found in our blog covering the books to read when studying accounting.
Websites Offering Accounting Resources
As a modern student, going to libraries isn't necessarily your nature.
While you shouldn't rule out the benefits of reading hardback publications, you can still learn much from the Internet and, particularly, websites intended for those in the finance sector.
One of the most significant advantages of using online information is that it is live and accurate and always up to date with what is happening in business and finance. The disadvantage, however, is that you cannot always rely on information uploaded on the Internet, particularly if you are visiting blogs run by individuals. Therefore, always try to stick to the government or official sites when consulting the web for information for coursework or revision.
See below for some websites that might contribute to your learning journey (not replace other resources), some of which offer a lighter side to tax and accounting systems.
Thomas Reuters Accounting Blog
The Accounting Onion
The Accountant
Steve Maggs Tax Blog
Accounting Insight News
Marks ACC Jokes
HFM Tax Blog
Furthermore, you can find a range of information online by searching keywords. Try googling terms like those listed below to understand better the sector you have chosen to enter.
The best Accounting tutors available
1st lesson is free!
1st lesson is free!
1st lesson is free!
1st lesson is free!
1st lesson is free!
1st lesson is free!
1st lesson is free!
1st lesson is free!
1st lesson is free!
1st lesson is free!
1st lesson is free!
1st lesson is free!
1st lesson is free!
1st lesson is free!
1st lesson is free!
1st lesson is free!
What is the Best Way to Study Accounting?
Choosing a career is a vital decision for anyone to make in life. It requires a healthy mind capable of thinking critically. How you live your life is directly linked to this decision. Of the many career paths to settle for, studying accounting affords you the luxury of choosing a comfortable life while living your dream. It introduces you to the fundamentals of business management, among other things.
Accounting is listed as one of the best courses in Canada. Aside from the many job opportunities it brings, accountants are highly paid in the country. Therefore, if you are passionate about business, numbers, and analytics, you should consider taking any accounting courses available, like bench accounting.
Accounting courses differ from one country to another and from one curriculum to another. Nevertheless, one thing they all have in common is this: studying accounting is technical. Superprof is an online platform for taking online accounting lessons and private tutoring. Also, if you need accounting assignment help, Superprof has experienced tutors that can provide that help in abundance.
Take accounting courses here on Superprof.
Accounting Meaning - What Should You Know About This Profession?
To be successful in this field of study, you must understand accounting's meaning and what the course entails. Accounting is recording, analyzing, verifying, and managing financial records. 
It is the process of understanding how a business's financial data is organized, arranged, and summarized. Knowing this definition is fundamental to understanding the different areas of accounting and their relevance.
Accounting is considered one of the most taxing courses in college, and it gets even more technical as you dive deeper. The course requires a lot of studying and preparation. You should be ready to study mathematics, business, and economics courses to excel in accounting. There's no escaping algebra, statistics, and calculus, so you must prepare for them.
People often believe simple accounting is daunting because they do not understand the course or dedicate their time to study. However, as an accounting student in Canada, you must devote most of your time to exploring because the workload increases as the courses progress. Sometimes, learning in a class with others may not be enough; you need a one-on-one learning experience to help you understand better.
It is a good thing Superprof offers you all the necessary help you need. Thus, you don't need to battle statistics or algebra alone when you have experts to help you through any difficulty.
You will need to dedicate your time to classes or visiting the library. However, if you are having trouble understanding the course in Canada, you need a tutor from Superprof. As a result, you no longer have to strain your brain to comprehend complex terms or courses when you have an expert to guide you through them.
What Should You Focus on When Studying Financial Accounting?
The primary focus of financial accounting is the summarization and analysis of financial information regarding a company's performance. Thus, as a financial accounting student in Canada, you need to analyze and report a business' financial information. In addition, students are taught financial accounting theories and principles to help them interpret financial data.
Though not comprehensive, significant areas to focus on when studying financial accounting in Canada include:
How to write financial statements
Financial accounting students must know how to draw up an accurate balance sheet, income statement, cash flow statement, statement of retained earnings, and footnotes. These financial statements must be detailed and also very specific. 
Also, remember that financial accounting is governed by rules set up by the Financial Accounting Standard Board (FASB). Therefore, to excel in this course, you must know these rules and apply them effectively.
Learn how to make strategic financial decisions
Students who concentrate on financial accounting become either financial analysts or financial accountants. As a result, they can assist businesses in making strategic financial decisions by analyzing financial data and economic trends. Financial accounting helps businesses to communicate their financial data to investors and creditors. In addition, it enables them to keep track of their financial transactions.
You need to develop your critical thinking skills
Studying financial accounting can be time-consuming and technical because it involves many calculations and forecasting. You don't want to mess up a company's financial information; thus, you need to be very critical and attentive when preparing it. Financial accounting is quite different from simple accounting, so you need to be ready to put in more effort to excel.
Studying accounting begins with answering the question: "what is accounting?" Generally, accounting is a system that involves recording and summarizing business and financial transactions, processing the data received, verifying it, and then reporting the results.
It can also refer to the practice and body of knowledge focusing on methods for recording transactions, keeping financial records, performing internal audits, reporting, and analyzing financial information of an institution.
Accounting is the systematic recording, reporting, and analysis of a person's, business's, or organization's financial activity. For example, it enables companies to investigate their profits, losses, sales trends, productivity, costs, etc.
In simple terms, what is accounting?? It is the process of keeping financial records.
Accounting is a crucial aspect in the formation of companies and organizations because it helps them determine their financial stability.
There are hundreds of accounting courses online that you can take to earn a degree. In addition, business schools worldwide have created online platforms to teach students what accounting is. Taking accounting courses online has its benefits. One of such is getting a taste of what one's professional life could be upon completion.
Other benefits of taking accounting courses online include:
The flexibility of learning

. This is especially helpful when balancing family obligations with work schedules.
It is, however, important that you choose an online accounting degree program offered by a reputable institution.
What Accounting Courses Should You Take to Get a Degree?
Knowing math is good but not enough. You need to apply it to organizational financial recordings, preparing tax returns, and assessing operations.
To ensure the value of your degree after any of the accounting courses like bench accounting is secure, you need to choose an accredited university. There are three major fields of accounting: Tax, Financial, and Management Accounting. The educational requirements needed to get an accounting degree depend on which speciality you choose.
Core courses that you should take to get a degree  in accounting include:
Intermediate and Advanced Financial Accounting

Intermediate and Advanced Managerial Accounting

Accounting Software and Information Systems

Auditing

Business Law

Business Statistics

Economics

Ethics in Business

Macroeconomics and Microeconomics

Principles of Management

Accounting Electives
How Can You Study Simple Accounting Effectively?
Studying simple accounting effectively comes with rules. First, your mind must be in it. Otherwise, you may find this more difficult than it is. But once you are committed, you can give it your all and expect success in return. Here are tips on how to study simple accounting effectively.
This is a great way to start understanding simple accounting. But reading an accounting textbook is not as simple as you'd like. So here are tips to help you get the best from your accounting textbook.
Understand that studying accounting is more technical. Studying an

accounting textbook

is much different from learning other courses. It is more technical. Studying history, for instance, only requires you to have an idea, and you are good to go.

Accounting courses

are not like that; you read, unread, and re-read until you understand.

There are no shortcuts to studying accounting. You have to read everything because knowledge of a previous course will aid understanding of the current topic.

The good thing about accounting courses like simple accounting and bench accounting is that they do not need to be memorized, unlike other subjects. Reading an accounting textbook involves discovering the

'why' and 'how' behind a concept

. Understand the logic behind each idea and how to apply them.

Don't cram; instead,

master the formulas

. Cramming is never good, not even for easy subjects like history. Instead, learn to review each chapter as you go.

When you are done reading, try explaining what you have learned in your own words.

Ask yourself questions and provide answers to them. This shows your professors that you are

making an effort

on your part to understand what is taught.
The importance of doing assignments is fully expressed in accounting courses online or offline. To succeed in accounting, you need to do all your assignments. Practicing accounting problems is one of the best ways to understand accounting. You can get accounting assignment help from your teacher in school or tutors online from the Superprof learning platform. Accounting assignment help is often needed owing to the technicality of the course.
There are no unnecessary questions in accounting; every question is important. However, if there is a part you don't understand, don't be afraid to raise your hand in class and ask for clarification.
While you can still get a B+ despite missing your history class, that is not so with accounting. Therefore, class attendance and participation are non-negotiable if you want to succeed.
To excel in accounting, you must complete all your assignments, review notes from previous classes, and read ahead. You should also come to class with questions and engage in classroom discussions.
When preparing for exams, let your focus be on the essential aspects. Know the material and ensure you understand the vital points and solve problems if possible. During exams, answer the easy questions first and stay confident but not overconfident. It is better to answer a few questions correctly than answering all or majority incorrectly.
What Resources Should Every Financial Accountant Have?
As a financial accountant, you need to have resources to stay updated with current regulations and best practices. Although task-consuming, they are worth it. Here, we've compiled a list of the top resources every aspiring accountant should have.
This is a popular publication that covers many topics relating to accounting and other financial experts. The site has extensive materials available in various accounting fields, such as bench accounting. Alternatively, if you want, you can focus on your area of interest, like corporate accounting.
Strategic Finance Magazine
This is a publication of The Association of Accountants and Financial Professionals in Business. The website provides a wealth of information that enhances insights and boosts performance at work. The site is for an accountant, tax preparer, financial adviser, or other industry professionals.
Studying accounting takes an average of 3 years in Canada. Although it has many rules, passion and hard work are most important.
To make the work easier, get accounting assignment help from experienced tutors on Superprof who have worked with several students. Superprof can provide you with all the services you need with your accounting classes. It has vetted tutors with the expertise you need.
Why Should You Register for Accounting Courses in Canada?
It is no news that accountants are in high demand in Canada; they are valuable to society. This will be a great time to make a career out of it. Accountants are not just in high demand in Canada but also worldwide. However, to succeed as an accountant, you need to study the course. This is why it is important to register for accounting courses in Canada.
Registering for accounting courses gives you career advancement opportunities and allows you to manage your finances. You also learn how to prepare financial statements, taxation matters, decision making, and more. Accountants are needed in all sectors of the economy. So your skills will remain valuable.
You can build a career path in consulting and become a financial advisor instead of a mathematician. Moreover, accountants are often the ones to deal with taxation issues, which makes them rather indispensable. 
You can also study managerial accounting, preparing you for small business accounting. Therefore you can handle financial decision-making for your small business.
There are so many reasons to register for accounting courses in Canada, and you shouldn't miss out on that. Since accounting is a trendy discipline in Canada, finding classes isn't difficult. However, if you want to do that from the comfort of your home, you should utilize online tutors' services. Superprof tutors are committed to equipping you with the right skills and knowledge you need to excel as an accountant.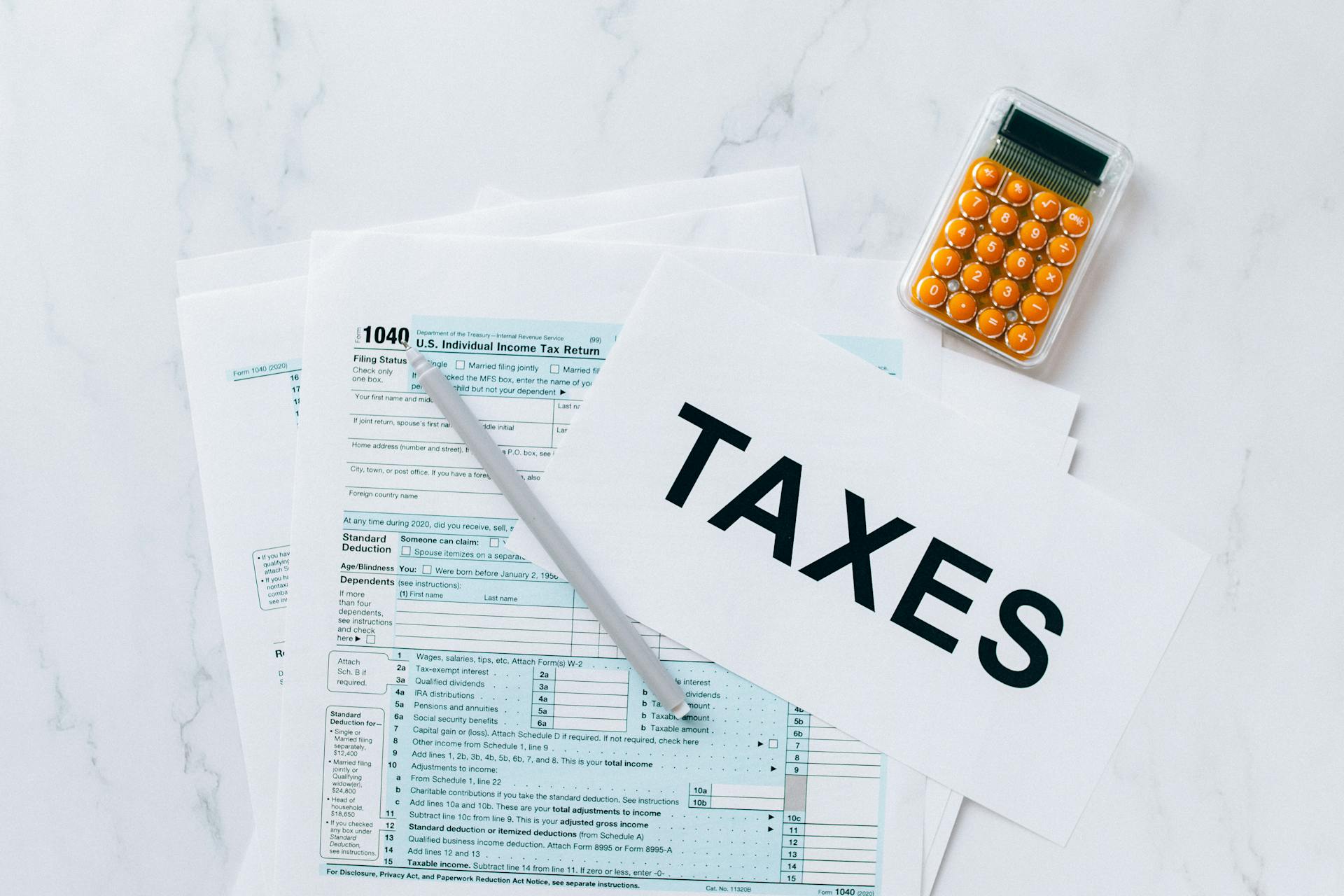 Can a Superprof Tutor Teach You Small Business Accounting?
Your company's financial information is an essential aspect of its operations. Therefore, it is essential to track records and analyze your small business financial data. This is basically what small business accounting entails. 
As a small business accountant, you must know how to prepare balance sheets profit-and-loss statements, handle bookkeeping, and more. Superprof tutors can teach you all of these and more.
In addition to that, you must also know how to audit a company's records and prepare reports for tax purposes. Finally, Superprof tutors teach you how to do small business accounting, known as the cash basis accounting method. This method is often easier to understand and maintain by small business owners.
If you intend to run your small business while studying small business accounting, then Superporf is your best bet to getting that done. You don't have to leave your business unattended to go to classes when you can study at your convenience. There's always a Superprof tutor in Canada to answer your questions and help with any difficulty you have with simple accounting.
Bookkeeping is an essential aspect of small business accounting that you must learn if you want to manage your business effectively. With bookkeeping courses, you can learn about simplifying business finance, identifying mistakes early, organizing your financial information, and more. When you sign up for Superprof online classes, you're putting your company's financial health in good hands.
Tasks like preparing financial statements and taxation reports become relatively easy to accomplish. Superprof tutor will teach you topics that cover every area of small business accounting and therefore equips you to run your business. You can also consult Superprof professionals in Canada to help with your bookkeeping services.
Superprof tutors break down simple accounting topics so that students can easily understand them. These tutors use practical examples to prepare students for real-world problems. These tutors offer bookkeeping classes, tax analysis, managerial accounting, financial statements, auditing, etc.
Studying simple accounting requires a lot of commitment, so you need to be ready to learn if you want to excel. There are online tutors on Superprof to help you with every step. You have to sign up to access the plethora of resources available for students like you.
By hiring a tutor for accounting lessons online, you will understand simple accounting, "what is accounting," and other essential aspects of your study. With the help of Superprof tutors, you can learn how to prepare financial statements balance sheets and manage your business better.
Accounting is one of the most popular courses in Canadian universities, and you should take advantage of this. Accountants are always in high demand and their salaries relatively high, making it the perfect profession for anyone who wants to maximize their earning potential.
You can either take online lessons or hire a private tutor to help you learn at your pace. Getting help from an experienced tutor is one way to tackle the technicality of studying accounting.
Little things are as amazing as finding help when you need it most!
The platform that connects tutors and students