What is Business or professional English? Is there a different tone to it? Is it a type of English that is spoken in the workplace? Does one have to go through additional training to learn how to speak this English?
These and many more questions are likely to come to mind when you find yourself in a professional business setting. Perhaps, you must have come across this type of English before either by surfing through the web or being in circles where people speak them. Whatever the case is, knowing how to speak fluent professional English is vital in today's connected world.
English is one of the widely spoken languages worldwide, and if you understand it, you can communicate with different people from all walks of life. These people may not necessarily come from your location. They could be from a different country where English is the official language. You don't have to wait until then before you start wrapping your head around to understand the language.
See how you can use your English skills to find a job and settle in Canada.
Without getting ahead of ourselves or assuming that everyone knows what business English is, let's start by providing you with an overview of it.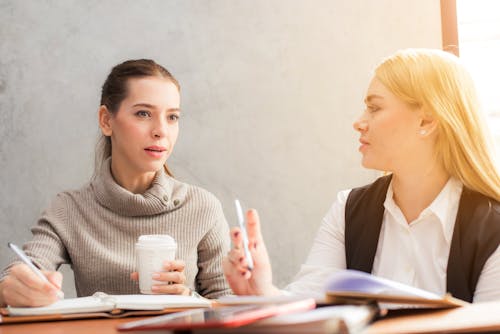 The best ESL tutors available
1st lesson is free!
1st lesson is free!
1st lesson is free!
1st lesson is free!
1st lesson is free!
1st lesson is free!
1st lesson is free!
1st lesson is free!
1st lesson is free!
1st lesson is free!
1st lesson is free!
1st lesson is free!
1st lesson is free!
1st lesson is free!
1st lesson is free!
1st lesson is free!
Business English - What Exactly is it?
As a child growing up, you must have been taught English in your basic or high school. Usually, the type of English you learn at this stage always has some informal undertone. The goal of the language you learn at this stage is to help you converse with one another, especially your friends and family.
Many of the terminologies and grammatical constructions that make up that type of English may not fit well in the corporate world. Therefore, if you want to excel, you must be fluent in English.
As against what you might have assumed by the term, it is not a language for business terms only. No, far from that! It will sound like an interesting term to you when you see it like corporate English than a language used to facilitate business.
The corporate world is one of the formalities where everything has to be done with the order. You cannot talk to your boss at work or a new employee the way you will talk to your friend.
Communication is always different based on the setting you find yourself in. If you're in an informal setting, the basic English you learned while growing up will suffice. However, if you get into a corporate setting, you need to be formal, and that is where business English comes to play.
So, in a simple form, this type of English has to do with a formal undertone used to communicate in the corporate world. As we shall come to see later on in this article, there are several benefits if you know how to speak business English, and you can also learn it in several ways.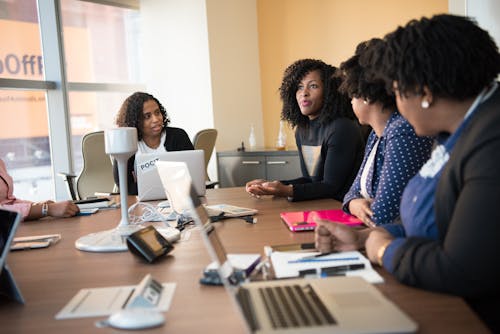 What are the Advantages of Understanding Business English?
The cost of learning English is one that you must be willing to bear as you advance in life. By cost here, we are not just talking about the financial aspect of learning alone, but the time and everything that will be needed to facilitate the learning process. Read a detailed guide here.
Over time, knowing the benefits of learning English has proven to be a source of encouragement to students. Here are some of the benefits that you can enjoy.
It increases your communication reach
This is one of the reasons to learn professional English, If you are fluent in English, you can increase your communication skills. As a Canadian, a businessman, or a student who resides in Canada, the chances are that English is your second language. The implication of this is that you might not be able to communicate fluently with everyone, particularly those who are native speakers.
However, by brushing up your English, you will not only find it easy to communicate with everyone who speaks English in Canada alone but from other places globally.
It communicates respect and value.
How you talk to an employee on your payroll or a business owner you're about to enter into a strategic deal with is different from how you will talk to your brother or sister. Communication is always different, and that's because you've lived long enough with your brother or sister for them to understand your means of communication.
The same cannot be said for a potential business investor who wants you to present your idea and marshal your points in a very formal manner. Speaking to a business investor like you're speaking to your brother affects the relationship between you and the prospective investor and the deal.
When you know how to communicate in English, your words and mode of communication will be seasoned with respect and value.
It facilitate business deals
Imagine you want to go into a business deal with a native English speaker in Canada or the United Kingdom. Your mode of communication then will be different than when you're out at a party with your colleagues at the workplace. A firm understanding of Business English makes it easy for you to facilitate business deals.
It aids effective communication in the workplace
One of the core responsibilities of a business owner or those at the management level of a business is to create a healthy work environment where every employee can thrive. At the core end of creating this environment is the ability to communicate effectively.
Trying to create an effective workplace without knowing how to speak fluent English is an action in futility. See how to ace your English skills.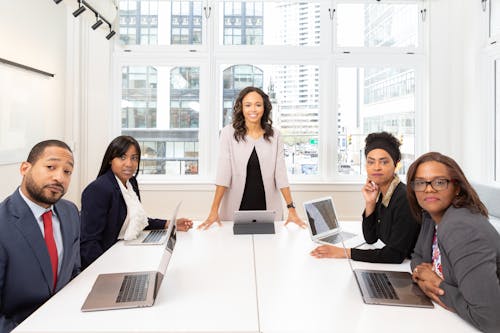 What Businesses Require Business English?
Earlier on, we pointed out that business English is important to facilitate business deals. It is important that you know some of the businesses where your understanding of business English will come in handy.
The first is tourism. If you're a tourist, you won't only be traveling to different states and regions; you're also going to meet people from different backgrounds. Until you're sure about the likes and dislikes of people regarding English communication, it is best to speak to them in professional English.
Then, there is web business. If you engage in any online business, you will have to speak professional English to your audience. Often, you do not know these people, and attempting to speak to them in an informal tone might be detrimental to your business.
Steps to Follow to Improve Your Business English
You do not have to be a native English speaker before you can speak English fluently. There are several channels for you to improve your English in the workplace. In choosing any of these channels, you have to consider the mode of learning that works for you, the time of learning, and the cost.
Here are some proven ways to improve on your English speaking skills:
Listen to Business English often
Creating about 20-30 minutes a day to listen to audio materials or podcasts where professionals speak English can help to improve your language skill drastically. From these audio materials, you will learn the grammar, how words are used, how sentences are constructed, and many more.
Listening to English is easy to do because you don't have to wait till you're done with the day's activities to get on it. You can listen while on the go every day!
Spend most of your time around native English speakers
Native English speakers find it very easy to switch from informal English to formal business English. When you spend time with them, you will see ho they interchange them effortlessly.
You can also ask them what terms are used where and why it is so. It appears that there is no better way to learn Business English than to spend time with native speakers.
Practice what you learn
The usefulness of any skill is regular practice. Don't just spend time every day listening to audio materials or hearing native English speakers. That will be of little or no help if you cannot practice what you're learning.
Don't wait to be a perfect speaker before you start practicing; you may never learn that way. Instead, find ways to practice as you learn English.
Hire a professional Business English tutor from Superprof
Then, there is the place of hiring a professional Business English tutor from Superprof. If you live in Canada and are committed to learning and mastering the English language, your best shot is to hire a tutor from Superprof.
We have many tutors who have spent years teaching students the rudiments of English, and they are readily available to teach you. They offer personalized English lessons tailored to suit your learning goals and availability.
You can discuss with the tutor of your choice to decide whether you want them to show up in your house or teach you online. Whatever works for you works for them too! Most importantly, the first hour English lessons with a Superprof tutor is completely free - no upfront payment or hidden charges!
Need an ESL teacher?