Technology has greatly influenced every sector and system, and the educational system is not an exemption. Following the pandemic, lessons and tutorials have taken a drastic turn.
More classes, lessons, and tutorials are now done online. This is not to say that classes weren't conducted online previously - of course, they were! However, this has become even more prominent recently.
Many applications and software have been established specifically for this reason, while a few others used for other purposes have been adapted for educational uses.
These educational tools make tutoring easier and facilitate the learning process of students, especially when working with a Superprof tutor. With this software and applications, real-time tutorial sessions can be scheduled and held, and assessments can be given and auto-graded.
For some of these tools, provision is made for fun games, surveys, quizzes, and education-centered polls. Students can have fun, while learning remotely wherever they are in Canada.
When it comes to online learning, several tools and applications can be used. Here, we have carefully outlined a few and how they can benefit you and your students. Learn more about online tutorials. 
This free web communication application is a go-to tool for several teachers and tutors across the globe. It allows for video calls (one-on-one or group calls), voice calls, and instant messaging. It offers tons of teaching and learning opportunities to tutors and students who want online tutorials in Canada.
Skype is easy to use, allows for file sharing, and has a universal language translator (covering 28 languages). This allows students and tutors to overcome language barriers when receiving online tutorials.
Using Skype in the classroom, you not only have access to free group video calls (up to 50 people). You can also create and publish Skype lessons for your students.
Google hangout is a free video-conferencing tool developed by Google, and it is capable of accommodating up to 25 people during a video call. It facilitates learning among students across different geographical barriers.
It is easy to use and accessible on all types of devices, regardless of their operating software (OS).
During video conferencing calls, photos, files, and computer screens can be shared among tutorial participants. If you need an excellent application for a one-on-one or group tutorial session, this is a great choice.
Launched in 2013, this great video conference application has been an instrumental communication tool for businesses, organizations, and individuals. In several ways, it is similar to Skype and Google Hangout.
However, it has some unique features that make it an exceptional teaching tool. It has options for whiteboarding, breakout rooms, room polling, screen sharing, and more.
With Zoom, you can host an online video conferencing tutorial with up to 100 students for free. But, if you have a class or group that exceeds this number, you may need to pay a little token to increase the capacity.
With the paid version, you can have online classes with up to 1000 students at a time. This application is a great way to communicate face-to-face with students irrespective of their location.
Although WhatsApp is thought to be solely used for social networking, it can serve as a tool for tutorials, meetings, and more. WhatsApp offers a truckload of opportunities, and they should be explored.
WhatsApp can be easily accessed by everyone and is a cost-effective means of organizing virtual classes. WhatsApp supports voice calls, instant messaging, and sharing of files and videos.
This application is most suitable for one-on-one online tutorials or small group tutorials (eight or less).
Also, class messaging groups can be set up to facilitate communication and build healthy teacher-student relationships. Students can also develop interpersonal relationships with themselves and help tutor one another.
WhatsApp is an untapped well of endless teaching and learning opportunities; why don't you take advantage of it for online tutorials in Canada?
Like WhatsApp, Facebook Messenger is yet another popular social networking tool used across the globe. It is also accessible, easy to use and navigate, and cost-effective.
Most students will have been familiar with this, and as such, there would be no need to learn how to use it. Also, it requires no extra technological tools or equipment. It enhances creativity, collaboration, and learning in your students.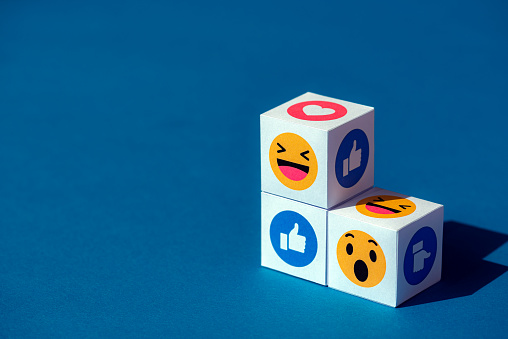 With Messenger, there's absolute ease in sharing audio, videos, files, and photos that are relevant to your tutorial sessions. Students can also interact with themselves or with you anytime and anywhere.
Best of all, this tool is free! So, neither you nor your students have to worry about paying tokens for the use of this application. While on group chat tutorial sessions, or tutorial video calls, guests can give lectures or share ideas.
BigBlueButton (also called BBB for short) is not as popular as the other applications listed, but it has some outstanding features that make it an instrumental learning tool.
Launched in 2007, this software has continually evolved to capture and solve the difficulties of organizing online classes or tutorials.
If you want software built to capture all your needs as a teacher and that of your students, you may need to check this out.
BigBlueButton provides an impressive online class that encompasses web conferencing and live audio and text communication. It also allows participants to share YouTube videos.
Computer screens can be shared, and other relevant content can be presented through an on-screen whiteboard display. This learning tool can be used within your web browser without the need for downloading an application.
BigBlueButton is easy to use, increases engagement and provides excellent features that help to improve learning. Features such as multi-user whiteboards, emoji, break rooms, and more are readily accessible.
This new social media app has created a lot of buzz on the internet. It is a voice-only application that is invite-based. The clubhouse is an exciting audio platform that allows students to join or listen to conversations and network with their peers.
Considering that it has no video, visuals, or chatting options, it is most suitable for interactive sessions. You can create rooms where you can discuss in real-time with your students, address their confusion, and network with them.
Although this app is a great one, there are a few setbacks related to teaching and learning. Students who don't get an invite cannot join in. Files and computer screens cannot be shared, making it difficult to share certain types of information. Subjects that require calculation and demonstration cannot be taught using this platform.
Nevertheless, Clubhouse is still a great educational tool free of distractions, easy to use, and can be accessed anytime and anywhere.
Kahoot is an exciting and engaging platform for teaching and learning. It is mobile and tablet-friendly and is suitable for all ages to use. This platform provides a fun way for tutors to teach outside the conventional physical and virtual classes.
While most tutors use this as an add-on to their virtual classes, a few others use it as the primary medium for tutoring. This free software allows you to teach through quizzes, surveys, and polls.
You can build educational content around games to engage students and facilitate their learning process.
If you are struggling with your online lessons, here is how to make it work. 
Unlike other educational tools, Kahoot focuses on your student's learning process, helps you identify it, and creates ways to enhance it.
It also helps you assess your students' understanding of specific topics through real-time games. This exceptional platform also improves students' creativity through the games played. 
Searching for a fun and engaging way to teach your students? Try out this exciting student-response platform. See what you need for online tutorials right now. 
Everyone who uses Google and has a personal Google account can have access to Google Classroom. This platform is easy to use, accessible, and secure.
Google Classroom makes your tutoring job a whole lot easier compared to several other online educational tools and software. The Google Classroom integrates other Google platforms into it and allows you to access them through it.
For example, you can organize video conferencing calls through Google Meet and access files and prepare class schedules through Google Docs and calendar, respectively.
This free and effective educational tool allows tutors to easily create, distribute, and grade assignments (assignments can be auto-graded). It was made specifically for teachers and students and is designed to meet the needs they may have.
Google Classroom can be accessed from all devices, and as such, it enhances participation, ease of use, and engagement.
With the recent pandemic and evolution in technology, online learning has become more popular. Online education now goes beyond paid online courses; it involves real-time virtual classes held through video or audio calls, group instant messaging, and more.
Whether you are just starting as an online tutor or not, these tools will be handy for you. They are cost-effective, help you organize classes, enhance real-time communication and assessment of students.
These applications, software, and educational platforms overcome language and distance barriers and allow students to enjoy the most benefits of physical classes or tutorials while in the comfort of their homes.
However, you need to begin your tutoring journey by registering with a quality online platform. To start, you can register with us at Superprof to connect with students and build your teaching portfolio.
The platform that connects tutors and students