Professional piano players have many career opportunities irrespective of their country or cultural orientation. This is because playing the piano, like every other skill, is valuable and can be spun into a real career. See popular pianists that left their mark on history.
A career as a pianist is not usually a common aspiration, especially for children. However, individuals who appreciate art, music, and opera shows would understand how invaluable the skill is and why professional pianists earn as much as they do.
This article explains the particulars of being a professional pianist and how you can become a professional piano player. Keep reading!
The best Piano tutors available
1st lesson is free!
1st lesson is free!
1st lesson is free!
1st lesson is free!
1st lesson is free!
1st lesson is free!
1st lesson is free!
1st lesson is free!
1st lesson is free!
1st lesson is free!
1st lesson is free!
1st lesson is free!
1st lesson is free!
1st lesson is free!
1st lesson is free!
1st lesson is free!
Who is a Professional Piano Player?
In a nutshell, a professional piano player is anyone who plays the piano professionally and relies on their skill as a source of income.
The definition above is a rather inclusive one that covers piano players without academic degrees or qualifications who work as pianists.
This may not always be the case because specific professional piano-playing roles typically require academic qualifications and, as such, won't regard pianists without academic degrees as professionals.
Nonetheless, pianists without academic degrees are still pianists and can function in specific professional capacities, which will be discussed later in this article.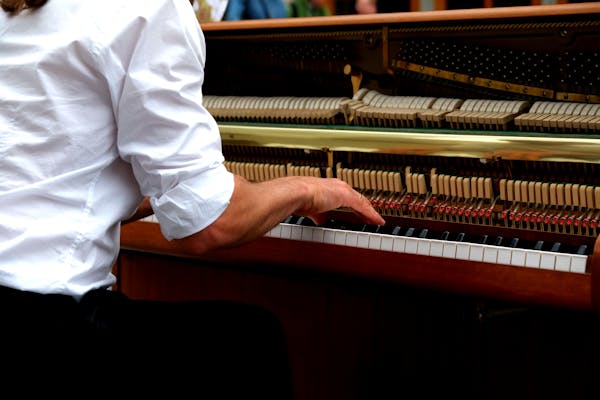 What Does a Professional Piano Player Do?
There are specific roles where professional pianists function. They range from solo acts, with musicians or singers, to pianists in a band or orchestra.
According to an independent study by Payscale.com in 2020, professional pianists may earn an estimated $15.00 - $62.00 per hour. Also, professional pianists' salaries ranged from $32,000 - $83,000 per year.
What Skills Do I Need To Become a Professional Piano Player?
There are two stages of training that prospective piano players must undergo to become professional pianists.
Learning the basics with piano tutorials
The first stage of learning the piano typically begins in childhood. At this stage, the individual is exposed to the piano early. This stage of training usually provides a foundational basis for playing the piano.  The student may also have opportunities to develop their skills and learn discipline.
On the part of the teacher, they provide structured guidance, counselling and support to enable the student to learn the basics properly. In a nutshell, the piano teacher is expected to do the following:
Support the student as they learn to play the piano
Interpret music and understand music theory
Please encourage them to practice consistently.
Since the piano lessons taught in the beginner stage are fundamental principles, the budding pianist would first learn to identify the different keys on the piano. Afterwards, the student may learn the musical symbols and notes.
The latter is often conceived as the theoretical aspect of learning piano. However, this aspect of learning provides the student with the knowledge necessary for sight reading and playing from a piano music sheet.
After this, the prospective piano player would then learn basic sounds to understand musical tones, which will help them play and practise different rhythms.
At this stage, the student would have developed a basic knowledge about music and the piano as an instrument and would proceed to advanced concepts and piano-playing techniques.
Advanced piano tutorials would guide the learner to develop skills and creativity through a practical and mental approach.
It will also teach proper fingering and playing techniques. The student will then learn musical chords from which they will have a balanced and enhanced sound while playing. These tutorials also provide lessons on maintaining rhythms, utilising both hands simultaneously while playing, and staying consistent with regular practice.
In the last sections of the piano lessons, the student would learn how to read music notation and develop their unique personalities, cleverness, and creativity as pianists. This feature is crucial because it enables the learner to see that playing the piano is an artistic endeavour that, like all other forms of expression, dramatically depends on the artist's imagination and talent.
Learn the piano by pursuing an academic degree
Pianists interested in pursuing a professional career in piano usually advance to this stage. As a prerequisite, prospects interested in applying for this degree should have a foundational knowledge of music or piano from the previous step. In addition, most universities and colleges request applicants to submit an original work/recording or audition for admission.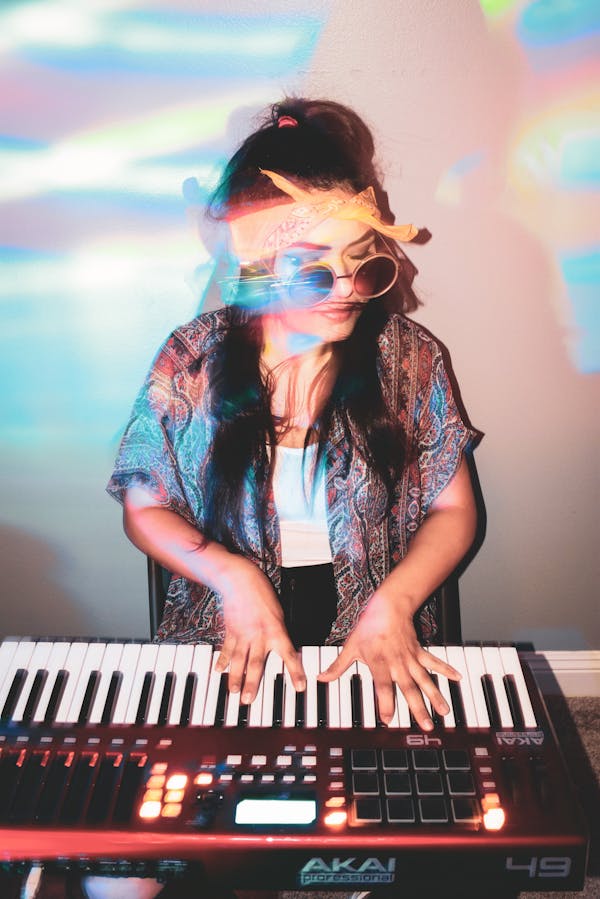 Studying for a music degree would generally take three years until completion. Throughout the study, the student will be taught the various genres of music —rock music, contemporary improvisation, church music, classical music, non-classical or jazz music, etc., from which they will pick their speciality. For example, pianists who decide to do classical majors focus predominantly on classical music throughout their lives. However, jazz majors have a broad scope as they can do other piano styles.
With their narrowed speciality, students would learn methods and styles, fundamentals in music history, performance, and ear training.
From a general perspective, prospective pianists looking to take their career professionally should have other essential skills like perseverance, musical talent, creativity, and discipline. In addition, the confidence to perform before a large audience is also a vital skill.
Where Can I Learn How to Play the Piano in Canada?
Learning piano in Canada is not rocket science. There are many ways you can enrol for piano lessons in Canada —Calgary, Toronto, Winnipeg; you name it.
Thanks to online resources, anyone interested in learning how to play the piano can take online piano lessons from the comfort of their homes to become professional piano players.
Superprof is a model resource for learning the piano in Canada. Online piano lessons are available and typically involve a private tutor or guide dedicated to providing you with the proper knowledge needed to excel on the piano. Accommodating piano students across different proficiency levels with beginner piano lessons to advanced tutorials is why many Canadians chose Superprof as their favourite online learning platform.
Another way to learn how to play the piano in Canada is by enrolling in a music school, university or college. However, as mentioned earlier, most of these institutions require the applicant to have basic knowledge of the piano. That is why hiring a private tutor is ideal for anyone serious about learning the piano.
What Are the Career Paths for Professional Piano Players?
Job roles and career paths are suited for skilled and experienced pianists in a professional setting. Most jobs may require a degree in music, piano studies, piano performance, or music theory, while others don't necessarily need an academic degree.
Piano careers that require an academic degree may be related to classical music or in-depth music theory. A pianist without an academic degree can handle other roles that do not require this specific knowledge. See if you need a degree to become a pro pianist.
Below is a list of career opportunities for pianists with an academic degree or certification:
Concert pianist
Accompanist or collaborative pianist
Piano teacher or instructor
Orchestral pianist career
Piano players without a college education, degree, or certification can also play the piano professionally and find work as:
Church musician playing piano/organ
Keyboard or piano player in a band:
Music arranger
Solo performer as a singer or songwriter
As with every other skill worth learning, anyone interested in becoming a professional pianist must be willing to dedicate time and resources to personal development.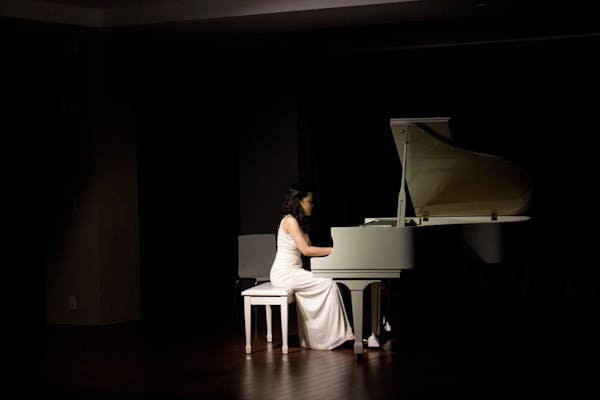 After gaining the necessary skills and undergoing self-development, the pianist can search for high-paying full-time jobs, ranging from working as a concert pianist to teaching at an institution or college of music.
With an academic degree in music, a strong network of contacts, an agent and articulate piano-playing skills, professional pianists usually go on to have buzzing careers.
Aspiring professional piano players who may not have the luxury of affording a college education for a degree in music can always build their skills with online piano lessons.
Final Thought
Superprof is a reliable online platform that provides educational resources and moral support that you may need to excel in your career as a pianist. The piano tutors on Superprof are friendly and offer a wide range of piano tutoring services at affordable rates. You could even get help with your homework or projects with music school.
Superprof has a plethora of competent piano tutors and coaches that could help you kick-start your journey into becoming a pianist in Canada. Learning how to play the piano via Superprof is priceless as students can easily schedule lessons with their tutors at their convenience.
The platform that connects tutors and students