Drawing is fantastic art. Even a young child knows enough to stop and stare at a piece of drawing. It's why they're fascinated by color books, picture books, and illustrated books. You can't deny the feeling of awe that arises from you the moment you see a drawing. 
It could be a simple portrait – perhaps one of a person or thing – or more complex and abstract. Regardless of its nature, you're taken by it. If you can walk past a fresh piece of drawing without, at least, an unpremeditated glance, then you need to head to the lab straight away. You may be part of those who live among us but are not us.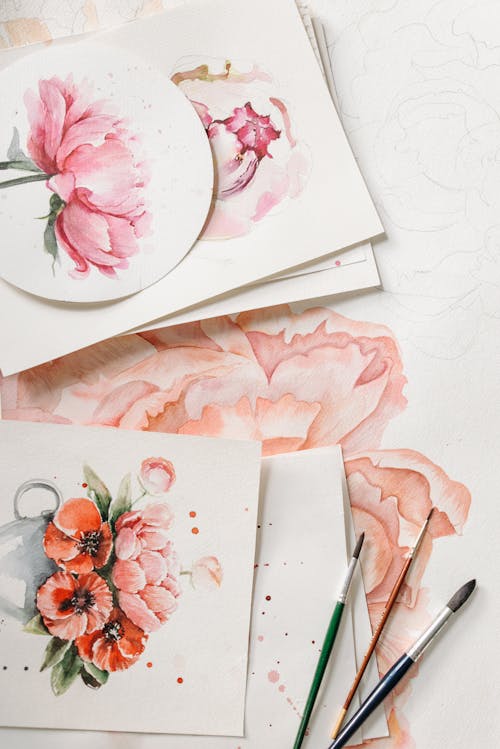 The apparent aesthetic inclination of sketch pieces has made many believe that drawing is about the ability to recreate an image ideally to attract wonder and amazement.  And for them, it's the only reason why anyone should learn to draw. But there's more to drawing than just being able to pick a pencil and sketch a flower. It's not just art. It's got unexpected real-life applications that you don't want to miss.
The best Drawing tutors available
1st lesson is free!
1st lesson is free!
1st lesson is free!
1st lesson is free!
1st lesson is free!
1st lesson is free!
1st lesson is free!
1st lesson is free!
1st lesson is free!
1st lesson is free!
1st lesson is free!
1st lesson is free!
1st lesson is free!
1st lesson is free!
1st lesson is free!
1st lesson is free!
Learn to Draw to Become an Artist
What do you see when you think of drawing? A beautiful piece of art that's been sketched or painted, right? Famous artists like Da Vinci, Picasso, and Van Gogh are perfect illustrations and have left quite an impression on the world. More than anything, they drew for the sake of art. Not for employment in the labor market or a gig in an animation company; for art's sake.
You could be just like these greats: sketching pictures that will hang in galleries and have eyes glued. All you need to do is learn how to draw. It's not as difficult as you think. Like everything else, you need to start small and practice constantly. Build your mindset. Learn to think, observe, and concentrate. You also need a great deal of patience and perseverance. There are skills and techniques to drawing, and not all of them are on the same level. Some are more tedious and demanding than others.
Creating a workspace is also important. It gives you the comfort you need to draw. And get the right drawing materials. The works of your favorites are there for the taking. Imitate them; learn their techniques until you can come up with something of your own. Before long, you'll see yourself evolve into true mastery. 
Read more about drawing for artistry. 
Learn to Draw to Become a Graphic Designer
Learning to draw to become an artist is just one reason. Learning to draw to become a graphic designer is another. Drawing is a fundamental part of graphic designing. Read why!
You can see it in the images used, the creativity, style, and the representation. Drawing also goes further to affect textual representations as well.
One good thing about graphic designing is that it's not a job that will be hitting the curb anytime soon. If you've got intentions of joining the league of people who earn substantial cash from the business, you need to learn to draw. Drawing may not be necessary to be a graphic designer, but it gives you an edge over the competition. Isn't that what you want? To be prolific in your field?
Learning to draw will give you key attributes and abilities that you need to succeed as a graphic designer. You'll learn to express yourself without hesitation and restriction. Thus, promoting creativity and innovation. It'll also boost your ability to concentrate and observe.
Working in a professional niche would be counterproductive if you don't know how to coordinate yourself, and drawing will teach you just that.
Learn to Draw to Develop Your Artistic Sense
Have you ever been puzzled by the hows and whys of a piece of drawing? Have you ever been intrigued by the artist's thought process and how they could come up with their picture? That thought process responsible for such unique art is a product of their creativity or artistic sense.
The good thing about developing your artistic sense is that you can apply it in real-life situations. It enables you to think outside the box and come up with unique ways to deal with things. While people are getting stuck using the typical approach, you've crossed three hurdles using an atypical method of approach. Actions and thought processes like this are a sure guarantee of success. But why drawing, you might ask.
Drawing is one of the natural means of developing creativity because it works with creativity. You can't draw something awe-inspiring and not be creative. Learning to draw improves your memory. It works on your ability to create visual pictures that usually come in handy when you need to see all the details spread out to have better options.
Drawing also elevates your perception, widens your imagination, and improves your ability to concentrate. All these things combined get your mind used to looking for a way where there is none.
Learning to draw takes you from that guy who's easily defeated to that guy who always brings something peculiar to the table.
The best Drawing tutors available
1st lesson is free!
1st lesson is free!
1st lesson is free!
1st lesson is free!
1st lesson is free!
1st lesson is free!
1st lesson is free!
1st lesson is free!
1st lesson is free!
1st lesson is free!
1st lesson is free!
1st lesson is free!
1st lesson is free!
1st lesson is free!
1st lesson is free!
1st lesson is free!
How Chemistry Can Help You Learn to Draw
Fear and doubts are feelings that accompany even the most outstanding artists when they try to put a pencil to paper. They battle with the possibility of creating a sketch just as they have it in their head or in front of them. But for someone who's just starting to draw, the task can be even more daunting.
Sometimes, talent can take you from a beginner to skillful manipulation in as little as a blink. But what if you don't have the talent? Do you give up on learning to draw? No, because talent's not the only thing that can help you learn how to draw. Chemistry is one other aiding factor.
Your knowledge of chemistry can extend your skill of color combinations and shading hues. It can teach you to be analytic to understand the world around you and the smaller things in it. Chemistry can also help you decipher the materials and techniques used in a complete artwork so you can imitate it and improve your skill. And it enables you to choose the best materials to draw with because you know the ones made up of durable chemical components. Learn more.
The Advantages of Learning to Draw
It's not easy to put the finger on the benefits of something as spontaneous as drawing. You'd need a hand—scratch that. You'd need two hands.
For one, you get to do something that isn't as restrictive as fixing digits into a spreadsheet or analyzing the curves on a chart. Drawing is fun, and it stretches the limits of your imagination and creativity.
Also, drawing is all about images, and images are a medium of communication. When you learn to draw, you learn to express your thoughts better. And sometimes, drawing can be a better agent of communication than text.
If you're looking to bring more money to the table, drawing is a valid option. You could draw as an artist, graphic designer, fashion designer, cartoonist or architect, and you'd be paid for it.
Drawing also improves your memory and can be a tool to work on your state of mind. The images you put on paper can be powerful carriers of thoughts, and pouring those thoughts out on paper brings relief. It helps you relax, improves your motor movements, and makes you concentrate and think better.
Drawing is indeed a complete package of benefits. Imagine how good your whole life can become when you unlock all these benefits by just learning to draw. Read more benefits of learning to draw.
10 Reasons for Learning to Draw
There are so many reasons why you should learn how to draw, but here are just ten to start with:
        Stabilize your mood.

        To get extra cash

        To improve your observation

        Enhance your creativity and imagination

        Work on your memory

        To gain an effective conduit of expression

        To improve your drawing skill

        To store history and memories

        Improve your motor movement, and;

        To gain a skill
Not very many things come with an all-in-one package like drawing does. It cuts across almost everything applicable in real life. Whatever reason you have in your mind, there's every certainty learning to draw will help you achieve it.
Learn How to Draw for Free
Learning to draw requires tutelage either directly or indirectly. Nevertheless, most of the tutors out there demand a fee to teach how to draw. And if your pockets aren't financially friendly, this upsets your desire to learn how to draw.
If this has been your story, you don't have to give up because it's possible to learn how to draw for free. There are several courses online that you can access for free. And you don't need to harbor doubts about the quality of these lessons. They were put together by experts who understood that you could need drawing lessons but lack the funds to get them.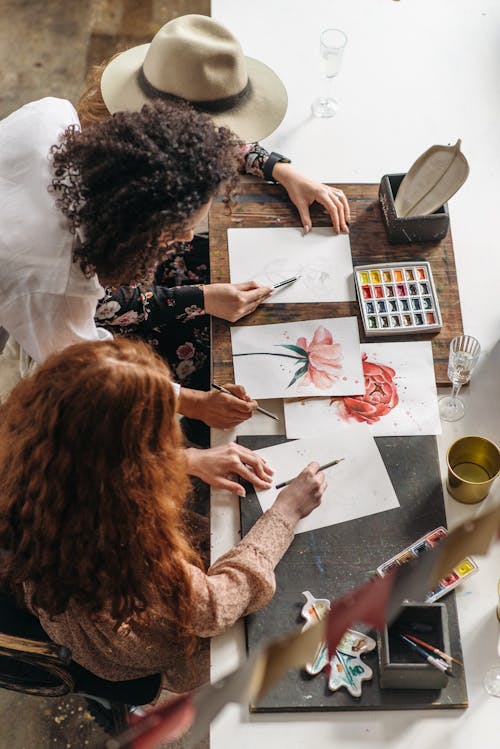 Meeting a friend or relative who's good at drawing can also be another way to learn for free. However, it's not enough to access lessons for free. You have to be ready to put in the work. The absence of fees shouldn't be an excuse for laziness. The people that put these courses together gave you their knowledge and time for free. You need to repay their efforts by investing your time and concentration.
So, get drawing materials, preferably an HD pencil and paper, stay under your tutor and follow every instruction. Who knows, you could just be the next big thing.
Knowledge, they say, is power. There's no reason you shouldn't cash in on the enticing benefits of drawing. Drawing is worth way more than most people know. Now that you're aware of its value, learning how to draw should be the topmost in your plans.
The platform that connects tutors and students