Drawing is classed as a form of art which involves the artist making marks on a surface such as paper or card.
While visual arts are now easily transformed into digital form using apps and software, the beauty of the visual arts for many is experiencing that connection between tool/medium and material. It is for this reason that the art of drawing lives on.
That said, advanced tech can almost replicate that feeling of drawing or painting, with laptops now featuring digital notepads and apps responding to the touch of paintbrushes specifically designed for use on screens.
If you are invested in drawing for a living, then the impact of technology on art might actually be an amazing breakthrough for you. However, you may feel that it is an invasion on the world of art. Furthermore, digital art could be a useful tool to help beginners to figure out their drawing style and preferred medium(s), by looking at their on-screen appearance.
But can an artist advocate the use of digital media? The answer is yes! Any artist, whether a hobbyist or a professional, should have a wealth of experience in a range of different mediums, but, mostly their chosen field.
This means that if you have learnt to draw on computers and you are good at it, then that is your medium so you should stick to it. Just because you use a different tool does not mean you are any less of an artist.
In the past, illustrators were loyal to a particular style or technique. Many book illustrators, for example, would generally work with solely pencils, pastels, chalks or charcoal. However, as times and trends have evolved, artists have become more confident and brave and are often using mixed mediums to create their works of art.
While it is possible to manipulate most tools and techniques in a variety of ways to create unique styles, the combination of different mediums allows even more scope to create noteworthy results, mixing texture, color and even scale.
The best Drawing tutors available
1st lesson is free!
1st lesson is free!
1st lesson is free!
1st lesson is free!
1st lesson is free!
1st lesson is free!
1st lesson is free!
1st lesson is free!
1st lesson is free!
1st lesson is free!
1st lesson is free!
1st lesson is free!
1st lesson is free!
1st lesson is free!
1st lesson is free!
1st lesson is free!
What Does Drawing and Sketching for Beginners Entail?
As a beginner in drawing, there are techniques you want to familiarize yourself with before you begin. Meanwhile, some of these techniques are basic; you might have used them before without realizing it. The purpose of drawing techniques is to help an artist achieve accuracy in drawing. Beginner or professional regardless, once you begin drawing, you are an artist.
Drawing and sketching for beginners begin with learning the basic drawing techniques, which we will highlight soon. However, first, you need to get your drawing tools ready. The drawing equipment includes quality drawing pencils, a sketchbook, quality drawing surfaces, different erasers, a quality pencil sharpener, and charcoal. In addition, you will need drawing ink or pens, tortillion or blending stumps, quality-colored pencils, and a portfolio of artwork storage for keeping your work. Each of these drawing instruments is essential for a rewarding drawing session.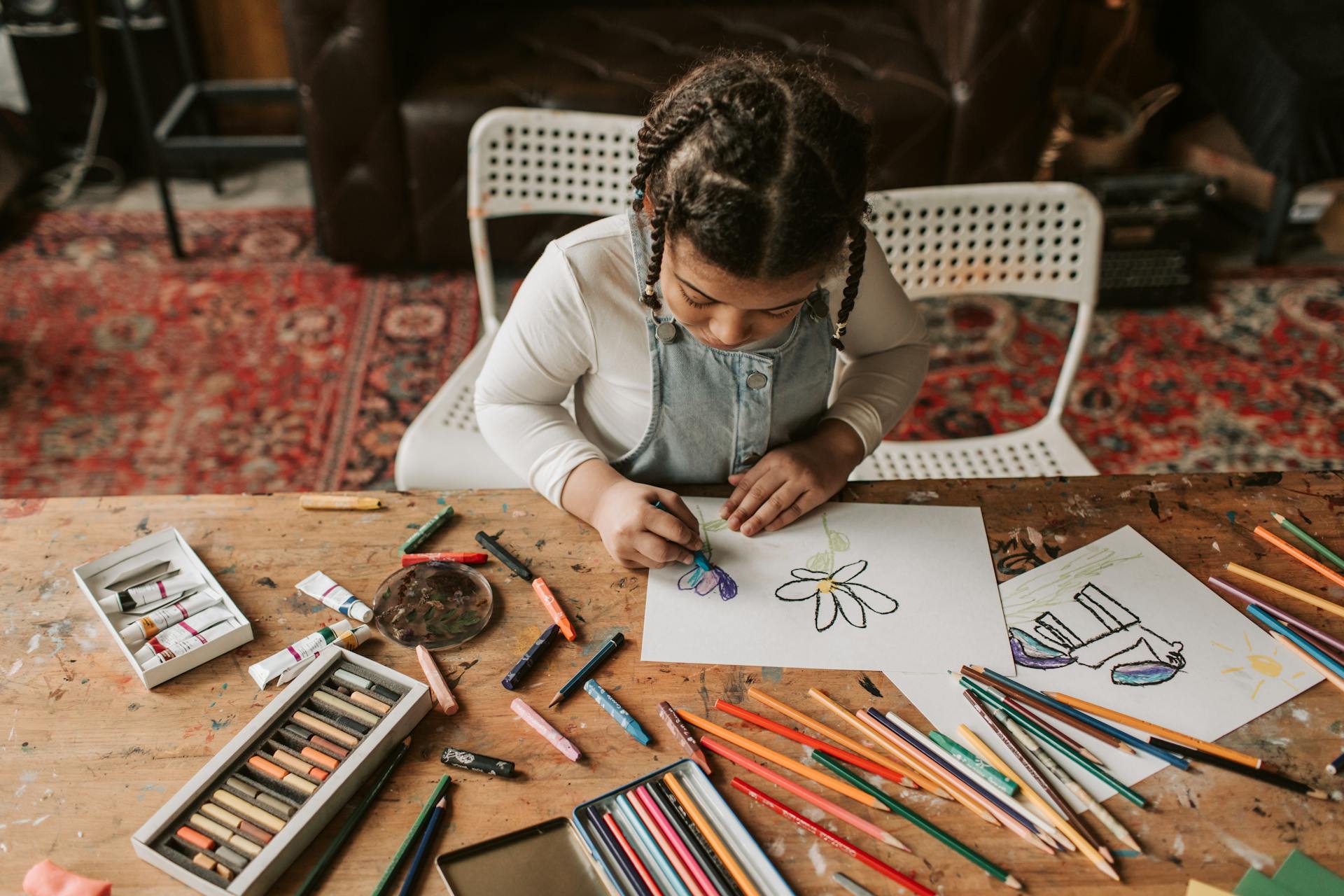 Now that you know what drawing tools you need, let's get on with beginners' basic drawing techniques.
This approach to drawing involves moving your drawing tool back and forth across the paper. The back-and-forth movement is done in an even, level motion. In addition, a dark drawing will appear, depending on how much pressure you apply to the drawing utensil.
This technique involves making tiny dots and ticks on a drawing surface to ensure parallel. If lines are drawn further apart, they indicate highlights; on the other hand, closer lines look darker.
This drawing technique is an extension of the hatching technique. The difference here is that rather than creating several parallel lines, you draw your marks to intersect one another in a cross-like format.
Scribbling in the drawing is when your hands fly across the page, moving your drawing utensil in a random formation. Scribbling as a drawing technique makes sketching for beginners easy because scribbling does not require precise marks to be made.
If you are a lover of meticulous processes, you will love the stripling technique. This drawing technique involves making many tiny dots on your drawing surface; the closer the dots are together, the darker your sketch is.
There are other techniques of drawing and sketching for beginners; these are just a few of them to get you started.
Is it Possible to Register for Online Art Classes?
Yes, it is possible to register for online art classes; drawing and sketching are skills anyone can master at any age. So, for example, you can register for a few online art classes once you are ready to begin learning how to draw; you can even get free ones.
Moreover, online art classes have an advantage over offline classes in that the internet has a plethora of resources. Different websites online have helpful instructions and guidelines for beginner easy drawings. If you are not a beginner, some offer classes for intermediate and advanced artists. Moreover, you can log on to your lesson anytime with the web as your instructor. You can schedule your online art classes as it pleases you. The flexibility of online drawing classes makes room for other engagements – for instance, learning other skills.
Moreover, art is not just an inherent talent; it's a skill anyone can develop if they put their mind to it. While talent is a big plus, drawing is more about understanding the fundamentals and consistent practice. Regardless of your drawing level, you can find art courses online to get better at drawing. Also, there are online art classes to aid beginner easy drawings. However, you cannot hone your drawing skills if you don't register for classes.
Whether you only want to begin learning how to draw or resuscitate the childhood passion, you can start. Meanwhile, you don't have to go to college or buy expensive drawing tools to learn. With a good online art class, you can set yourself on a path to making beautiful pieces of artwork. Many online tutorials take you from sketching zero to hero; some even offer free drawing lessons.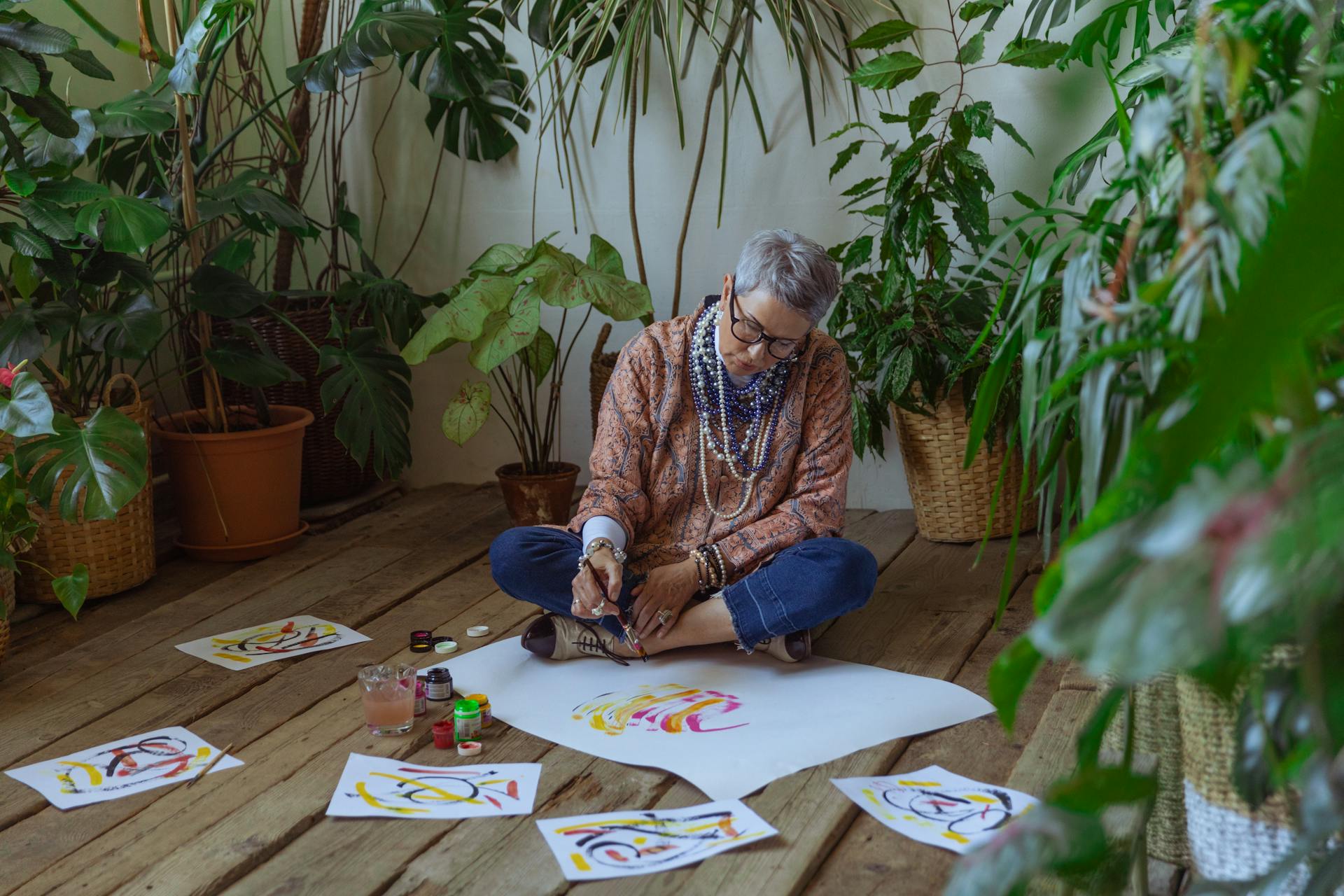 How Does Online Drawing Work?
Online drawing focuses on the practice of visual arts entirely completed online. Online or digital drawing refers to drawing with graphics software instead of pencil and paper. Online drawing is done using a tablet or computer with a mouse or similar devices. The online drawing features layers, brush sets, pressure-sensitive strokes, color palettes, rulers, and guides. It is different from traditional drawing in that the limitations of the material world do not bind it. It has more color options than human eyes can see.
There are several types of online drawing, including digital illustration, cad drawing, technical drawing, and concept drawing. A drawing software is used for online drawing. Digital illustration involves sketching with layers and tools for resizing, reshaping, and perspective. On the other hand, cad drawing involves using computer-aided design software to make 2D drawings. These drawings are done without stencils and drawing instruments but with greater precision.
Meanwhile, technical drawing features schematics and drawings to communicate an object's construction process visually. Engineers and architects typically practice this type of drawing. Finally, concept drawing involves sketching to visualize an initial design; this type of drawing is used by industrial designers, engineers, and architects.
Online drawing is arguably the hardest method of drawing; it needs an entirely different set of skills than traditional drawing. More so, skilled traditional artists find they have to become beginners again when switching to digital drawing. However, online drawing is fun once you find your way around it.
The best Drawing tutors available
1st lesson is free!
1st lesson is free!
1st lesson is free!
1st lesson is free!
1st lesson is free!
1st lesson is free!
1st lesson is free!
1st lesson is free!
1st lesson is free!
1st lesson is free!
1st lesson is free!
1st lesson is free!
1st lesson is free!
1st lesson is free!
1st lesson is free!
1st lesson is free!
Can You Take Online Art Classes with a Superprof Tutor?
If you are looking for flexible online art classes in Canada, Superprof offers great online art programs. There is a lot to learn from taking online art classes with a Superprof tutor, including getting step-by-step instructions for drawing various subjects. You learn things ranging from tracing tattoos to drawing people. In addition, your Superprof art tutor teaches you how to paint, design your tribal masks, and more.
Superprof has a simple-to-use interface that beginner and intermediate users don't find overwhelming. Furthermore, you will be given sketching challenges for each day to sharpen your skills further.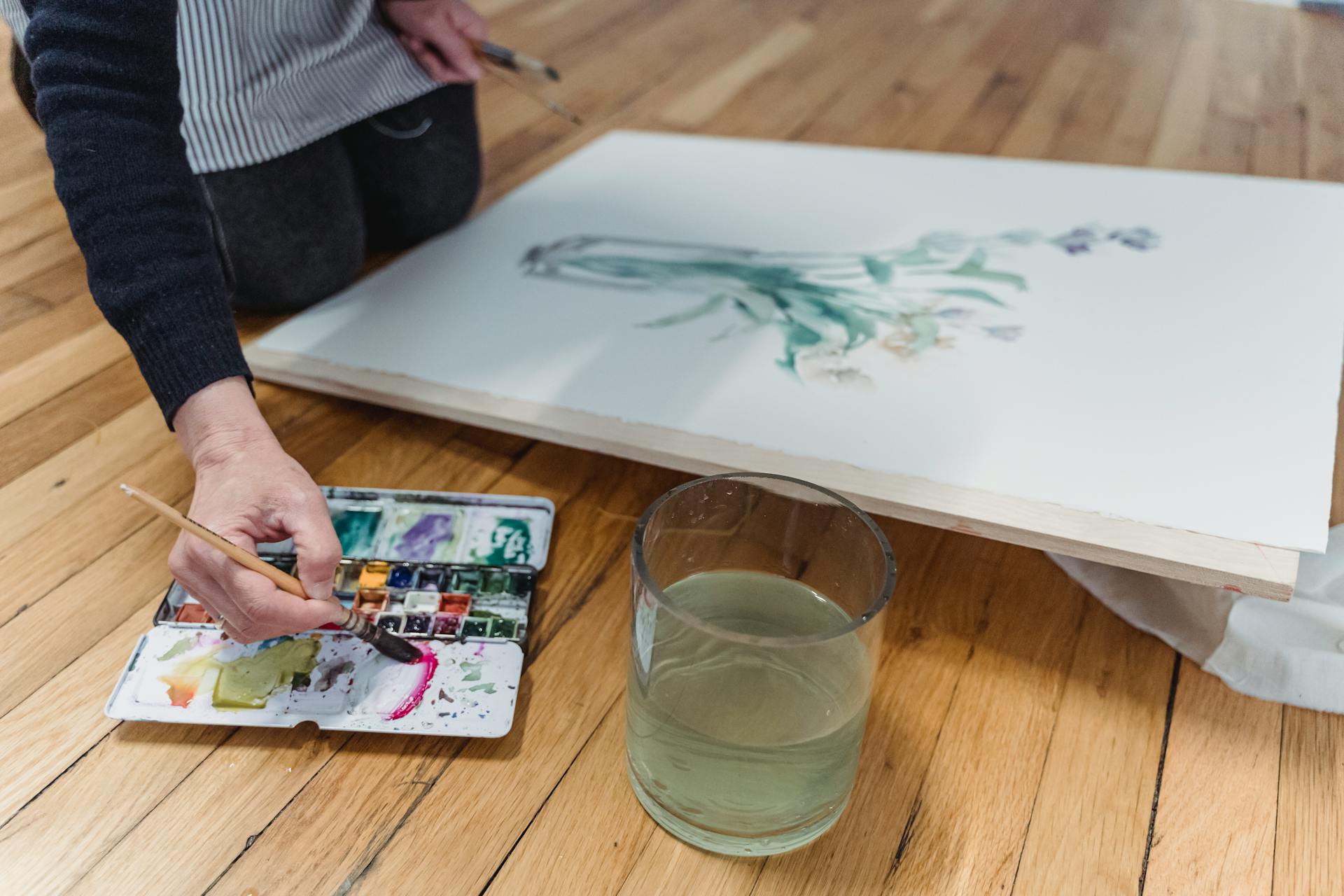 Online drawing classes generally centered on reading history lectures, theories, and drawing techniques. As online drawing classes go on, students are simultaneously engaging themselves in hands-on exercises and practice. Moreover, online drawing classes may require that students purchase a textbook online or offline and read from it. Online art classes with a Superprof tutor feature beginner easy drawings, sketching, and more advanced drawings.
With a Superprof tutor, you learn several art subjects, including illustration, painting, oil painting, drawing, life drawing, abstract painting, and lots more.
Learning art with Superprof is easy, beginning with searching for your preferred tutor, contacting them, and scheduling your classes. You can freely view tutors' profiles and find which one meets your criteria. Then, you can reach out to the tutors to discuss how the art lessons will go and for how much. Superprof has great customer service; your desired tutor will get back to you in a short time. Meanwhile, if choosing a Superprof tutor is getting difficult, the platform has a team to help.
In conclusion, anyone can learn to draw, regardless of age. Contrary to popular opinion, you don't have to possess an innate drawing talent to become a master at it. With great art classes and the right learning attitude, you can teach yourself how to draw. More so, with an excellent learning platform like Superprof, you get a tutor who shows you the fundamentals of drawing. So, if drawing is your dream, get your drawing tools, register for online art classes, and start sketching!
Superprof art tutors in Canada possess excellent art and teaching skills – a combination of these two skills is what you need to learn how to draw. So, whatever drawing level you are, beginner, intermediate, or advanced, Superprof has the perfect art tutor for you. You are at liberty to choose the tutor that fits your learning goals, and you will always find a tutor near you regardless of where you live in Canada. You will not only find a tutor close by but hire one with the right knowledge and experience to teach you.
Using Graphite Pencils, Crayons And Coloring Pencils
Coloring pencils, more so Crayola crayons, are often associated with toddlers or school-aged children but, interestingly, the tools are used by many successful illustrators. All you need to do is search for the #'pencilart' or similar on Instagram in order to see some truly stunning images of artwork created with the modest medium.
Furthermore, crayons are a popular choice for illustrators of children's books, along with oil pastels, due to the soft appearance of their application.
Designers and architects also consider wax crayons as their friends as they are so easy to use and add a touch of color and texture to any sketch or design.
Graphite pencils, meanwhile, come in a range of colors but are more often than not used simply for their thick and fast application. As with normal pencils, graphite pencils also come in a range of sizes to suit all scales of work and people's preferences.
The main draw of graphite pencils is the smoothness they offer and the ability to easily create 3D objects using gradient, or light and shade.
Sketching using graphite pencils offers a great deal of flexibility and it is a particularly good choice for those doing rough, timed sketches (like life drawing, for example).
Why Learn To Draw With Pencils Or Charcoal?
Above all, one of the biggest plus to using tools such as crayons and pencils is the low cost.
Most grocery stores will stock a range of art supplies, with coloring pencils and crayons included. Some of the larger superstores may even offer graphite pencils as well as a larger selection of paints and pastels.
In addition, the nature of these materials means that they can be used on equally inexpensive surfaces like ordinary white paper (again, most shops will stock packs of printing paper that are perfectly suitable for a lot of these mediums). This means that there is no need to go out and buy special textured paper or card, and can therefore keep your costs down. This is particularly useful if you are already paying for a drawing tutor or are taking part in drawing classes.
With both accessibility and cost at a low, these are the perfect mediums for beginners or for those turning to art as simply a pastime or hobby.
Experimenting With Dry Art Mediums
Charcoal is a dry art technique often made from natural or organic resources like wood. Just like graphite, charcoal can be used on a smooth surface however for best results, charcoal should be applied onto textured paper.
Charcoal offers a beautifully textured appearance so is best used by fine artists rather than designers working with smooth and precise lines. However, architects have been known to use the material at times to plan or to bring their drawings to life, as charcoal creates broken strokes which can represent a sense of movement.
Find various drawing class here on Superprof.
Canson Mi-Teintes, Canson Ingres, Strathmore 500 Series and Fabriano Tiziano are popular choices of artists' charcoal, while other good pencil forms are Faber-Castell Pitt, Grumbacher, Winsor & Newton, Derwent and Coates.
What is Charcoal Best Used For?
Again, just like graphite pencils (which offer a similar final appearance), charcoal sticks are great when drawing large and fast pictures.
Many artists taking part in life drawing classes choose to use this as a medium as they can use the powdery, textured finish to reproduce the appearance of curves, shape and subtle movements. As an organic material, charcoal is particularly well suited to creating images portraying nature.
One thing to remember is that, as its name suggests, charcoal is a simple and monotone material. Yet, it can still be used to produce some fantastic pieces of work. Impressive drawings have been created by artists all over the world displaying landscapes and portraits in both traditional and contemporary styles.
If you want to see just how far the medium can be manipulated, search for '3D charcoal drawings' in your Internet toolbar to find clever images that jump out at you.
You wouldn't have believed it possible to create such life-like drawings with just your hand and a piece of charcoal!
Did you know that you can use cotton buds or the tip of your finger to smudge/blend charcoal after application? Be sure if you use your fingers to wash them after so as not to leave black fingerprints all over your artwork!
Creating Color With Chalks, Conte And Pastels
Chalks and oil pastels are the perfect mediums for creating colorful yet soft illustrations, with the first offering the paler outcome of the two.
You may be used to the idea of using chalk on a blackboard, but such materials are really inconvenient for artists as they only offer a temporary surface. Instead, try applying chalks to colored paper adapted for chalks or pastels (or any paper with a slightly textured surface).
The beauty of chalk is that you can either apply the technique straight onto the paper or you can scrape some of the pigment onto a piece of scrap paper and use the powdery substance as a new tool, with each offering very different finishes.
Chalks often come in a slim format but jumbo chalks are also available and are sometimes better for artists as they aren't as prone to breaking.
Conte crayons have been used by some of the worlds most renowned artists like Picasso, Degas and Delacroix, which shows how long they have been used in art.
The colorful tool is made up of a blend of clay, graphite and natural pigment which means that it responds in a similar way to a graphite pencil but with stronger color.
Being thinner and harder than other pastels, they are well-suited to works requiring more precision, like detailed sketches.
Oil pastels are the primary choice of medium for children's picture book illustrator Lynne Chapman, who creates truly stunning images designed for young readers. Not only are her pieces high in energy, they are also of a supreme quality and are explosive in color.
Oil pastels allow the artist a great deal of flexibility thanks to their oily substance which never fully dries (unless locked in place with spray). This means that the medium remains soft and therefore workable even after application.
Oil pastels can be used a drawing material but can also be used to paint with, with either method enabling you to build up beautiful, creamy layers of blended color.
Playing Around With Pen On Paper
Last but not least, biro sketches are a fantastic way of learning to draw.
Many don't know that Fearne Cotton is a very talented artist as well as TV presenter and DJ, and she illustrated her recent book releases with various biro sketches. Her images, alone, can provide enough inspiration and reveal how easy it can be to create your ideas just by putting pen to paper.
By using pens in art, you are essentially using a medium that was designed to be written with, thus substituting the written word for a visual representation instead.
Unlike charcoal, pastels and graphite pencils though, pens have narrow nibs and don't always flow as easily so you may need to adjust your drawing style to suit.
For instance, if you are using a marker pen or felt tip pen, you'll want to focus on the pressure you apply to create consistent or inconsistent lines and be careful not to allow ink to bleed on the paper from overuse.
Why not take drawing lessons with a private tutor?
The platform that connects tutors and students